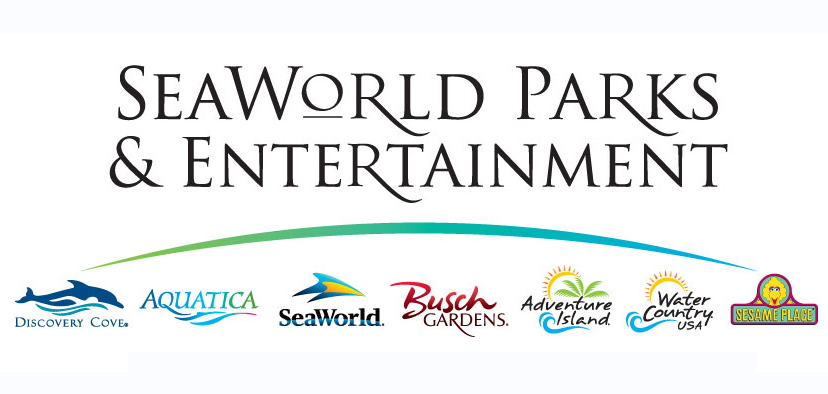 Last week we told you about some rumors about new attractions coming to every single SeaWorld park in 2020. Today, we have a little bit more confirmation from our friends at Amusement Leaks, who has pictures about the new attractions posted to their Twitter feed.
#SeaWorldOrlando #NewFor2020 #SeaWorldParks pic.twitter.com/XolvfdtPqv

— Amusement Leaks (@AmusementLeaks) September 24, 2018
While nothing is confirmed for sure, these pics do seem to confirm what we first reported on last week, and what SeaWorld pretty much confirmed later.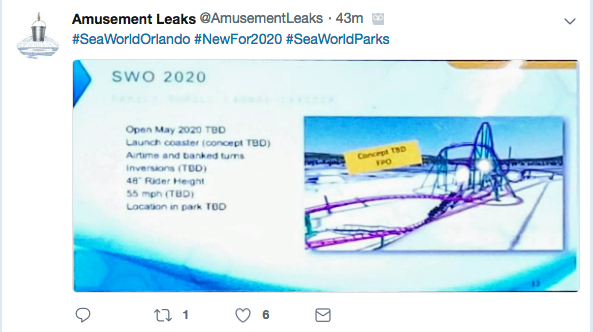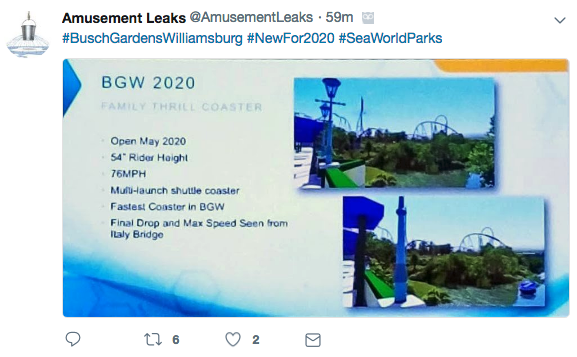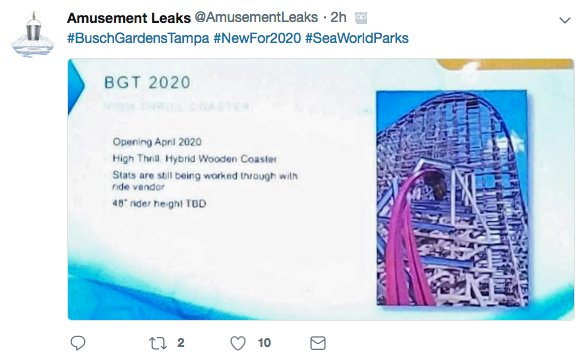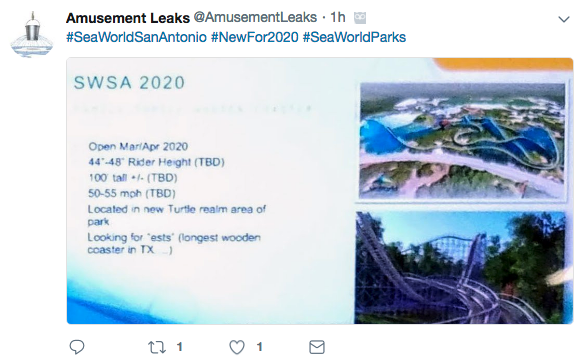 The picture for SeaWorld San Antonio seems to confirm that there will be a new "Turtle Realm" added to the park in 2019. As for everything else, it seems like it's too early to tell anything, as most details, including locations types are labelled as TBD.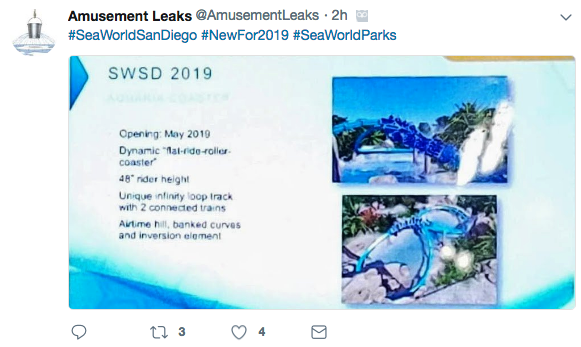 The final tweet confirms that the Infinity Loop track for SeaWorld San Diego will be for 2019, and not 2020. So, that means that we will see something else for 2020 in the future. The biggest take away from all of this isn't the plans or the leaks, it's the fact that SeaWorld is moving ahead with big plans, and adding new attractions. That's a huge change from the past few years, especially under CEO Joel Manby, when it seemed like the company was doing nothing but damage control. While new rides were added, they weren't added with this frequency or measure. We're going to find out later this week what we can expect from SeaWorld San Antonio and Aquatica for 2019, and next week we'll not only get the debut of Infinity Falls, but also learn what else we can expect from SeaWorld Orlando in 2019.
Thanks to Amusement Leaks for the info. 

Stay tuned for more from SeaWorld, and be sure to get social with us on Facebook and follow along with us on Twitter @BehindThrills for the latest updates!
For our latest theme park videos please be sure to subscribe to us on YouTube!
For more information about SeaWorld, including tickets, visit the official website by clicking here!