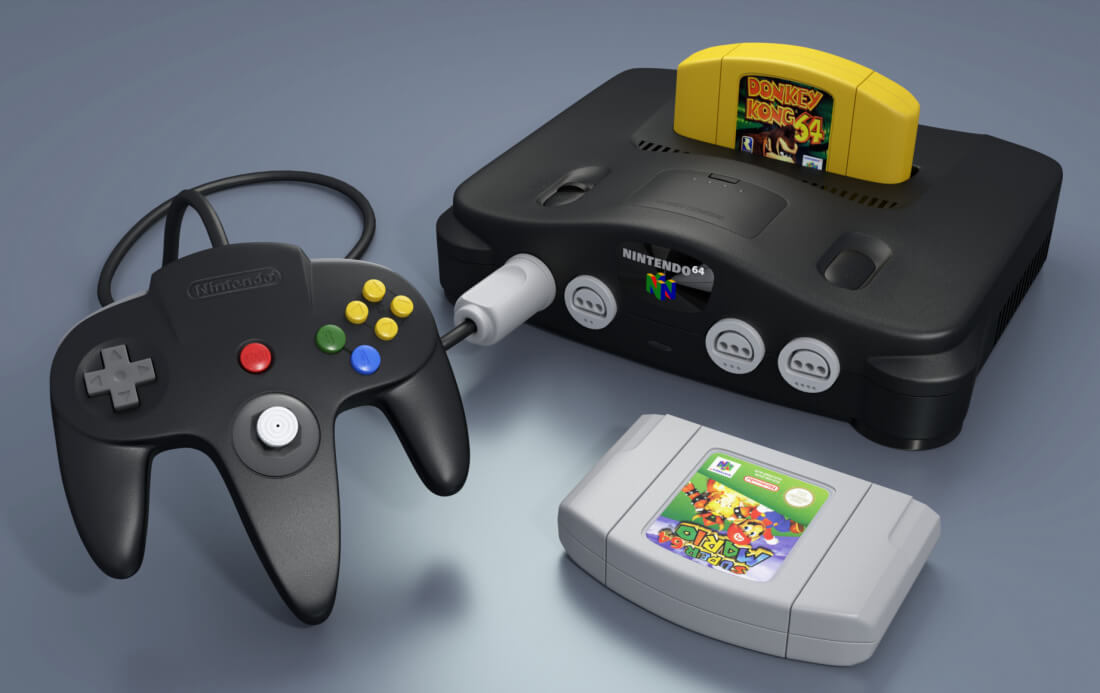 According to Business Insider, a patent filed in July for a miniature version of the N64 was approved, and even more exciting, we could see the N64 Classic hit store shelves this December. No announcement has been made, yet, but it's very likely. The reason? Playstation.
Sony just announced that they will be releasing the Playstion Classic mini system on December 3rd, for $99 dollars. The system will come preloaded with 20 games.
The "Classic mini" system craze started about two years ago with the NES Classic, and was followed by the SNES Classic. The NES Classic has 30 games on it, and the SNES has 21. That leads us to believe that the new N64 Classic System, if it's announced will have about 15 games on it. Hopefully more, especially since Playstation will have 20.
So what games would you put on it? Here's our list, and we hope it comes true!
Super Mario 64-A classic system has to have a classic Mario Title
Legend of Zelda: Ocarina of Time-See above, only Zelda
Pilotwings-I had many hours playing that damn game, and loving every minute of it. I still dream of the gyrocopter on occasion
Mario Kart 64-Rainbow Road?? Duh!
Super Smash Bros- The first version of the beat em up game that featured everyone's favorite characters beating the hell out of each other
Pokemon Snap-Collect Pokemon, and take pictures. What's not to love
Banjo-Kazooie-Puzzle pieces and a weird witch made this one fun as hell
GoldenEye-Only the best first, first person shooter ever
Wave Race 64-The game was insanely beautiful and insanely fun
Perfect Dark-Family friendly space terror
Killer Instinct-It wasn't Mortal Kombat, but it was fun as hell, even if it wasn't as bloody
Tetrisphere-Tetris moved into the 3D realm, and it was surprisingly fun. Unsurprisingly, it was hard as hell
StarFox 64-Because it's StarFox
Donkey Kong 64: It introduced us to what is likely to be a new ride at Universal
Paper Mario- The 2.5 dimensional game was just cute and fun
Yoshi's Story- Be careful! Yoshi's Story was amazing and cute and so much fun