SeaWorld Orlando has announced that their all new ride, Infinity Falls will open on October 4th at noon. Officially! It's been a long road to this point, but the ride is finally ready for guests. Today, however, the park soft opened the ride for guests and we were on hand to get a first glimpse of the new ride.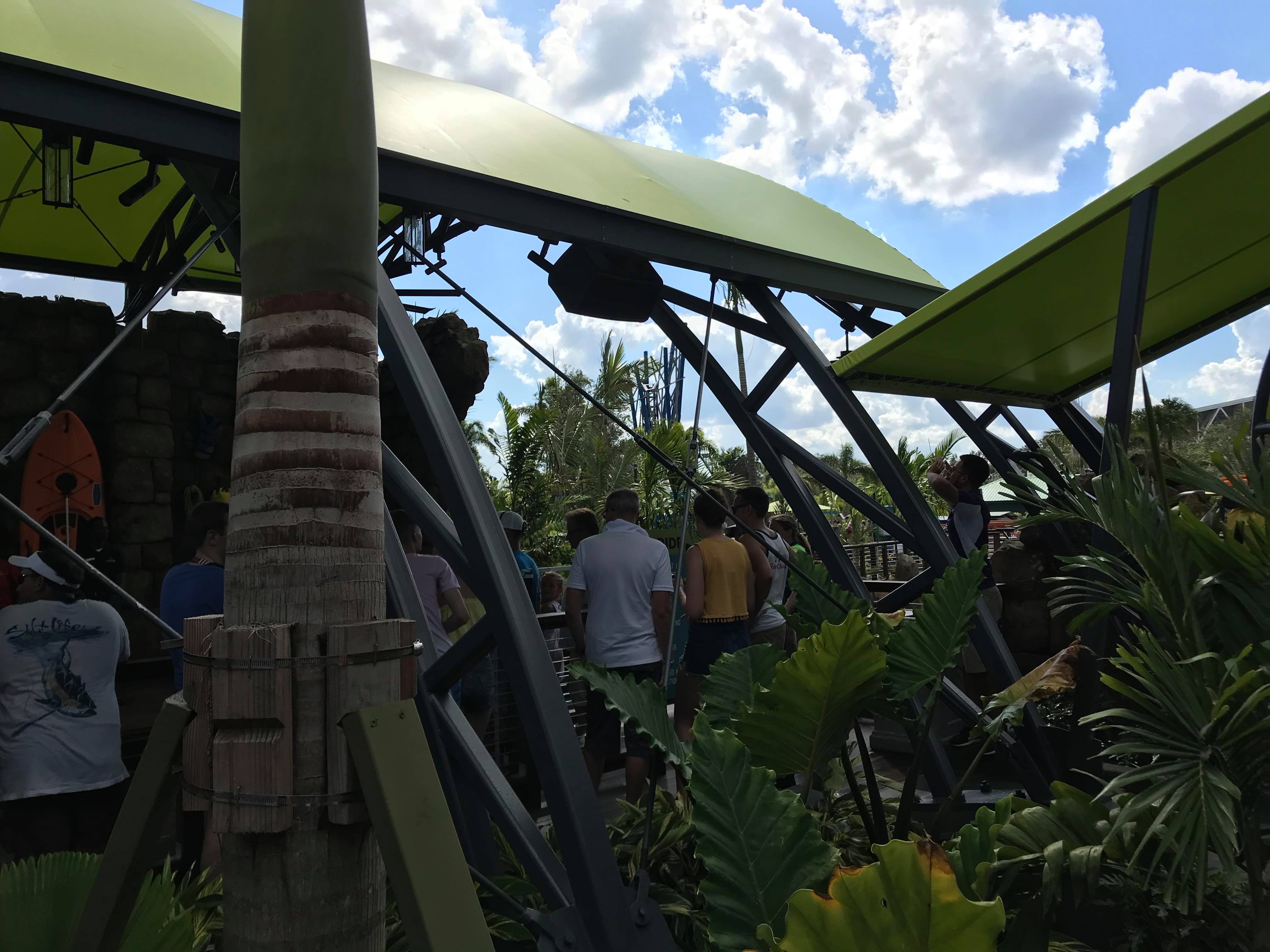 The ride opened on Friday for guests, and quickly became packed. The line winds around what used to be the "Sea Garden" in front of the old Hospitality House in the park. The entire area has been redone, reworked and remade into a brand new section that showcases tons of foliage, big towering trees and a basecamp for a rainforest exploration.
The ride takes you through a whitewater rafting expedition, to the tallest water fall in the rainforest. And loads you to a specially engineered raft, where you board with the rest of the explorers. The new ride seats 8 people, with a minimum height requirement of 42 inches. There is also a maximum height limit of 6'5″ inches. The ride is very tight, and takes you right through a flamingo habitat, with a massive surrounding canopy of trees that will only grow as the years go on.
Do you want to take a ride on Infinity Falls? Better bring a dry set of clothes!
Video-Go for a ride on Infinity Falls at SeaWorld Olando!
So, as you see, you float right into the river. The ride has a very interesting layout that gives you the biggest twists and turns, and the biggest splashes. You get absolutely soaked to the bone with this ride. You go careening through the river, and through twists and turns.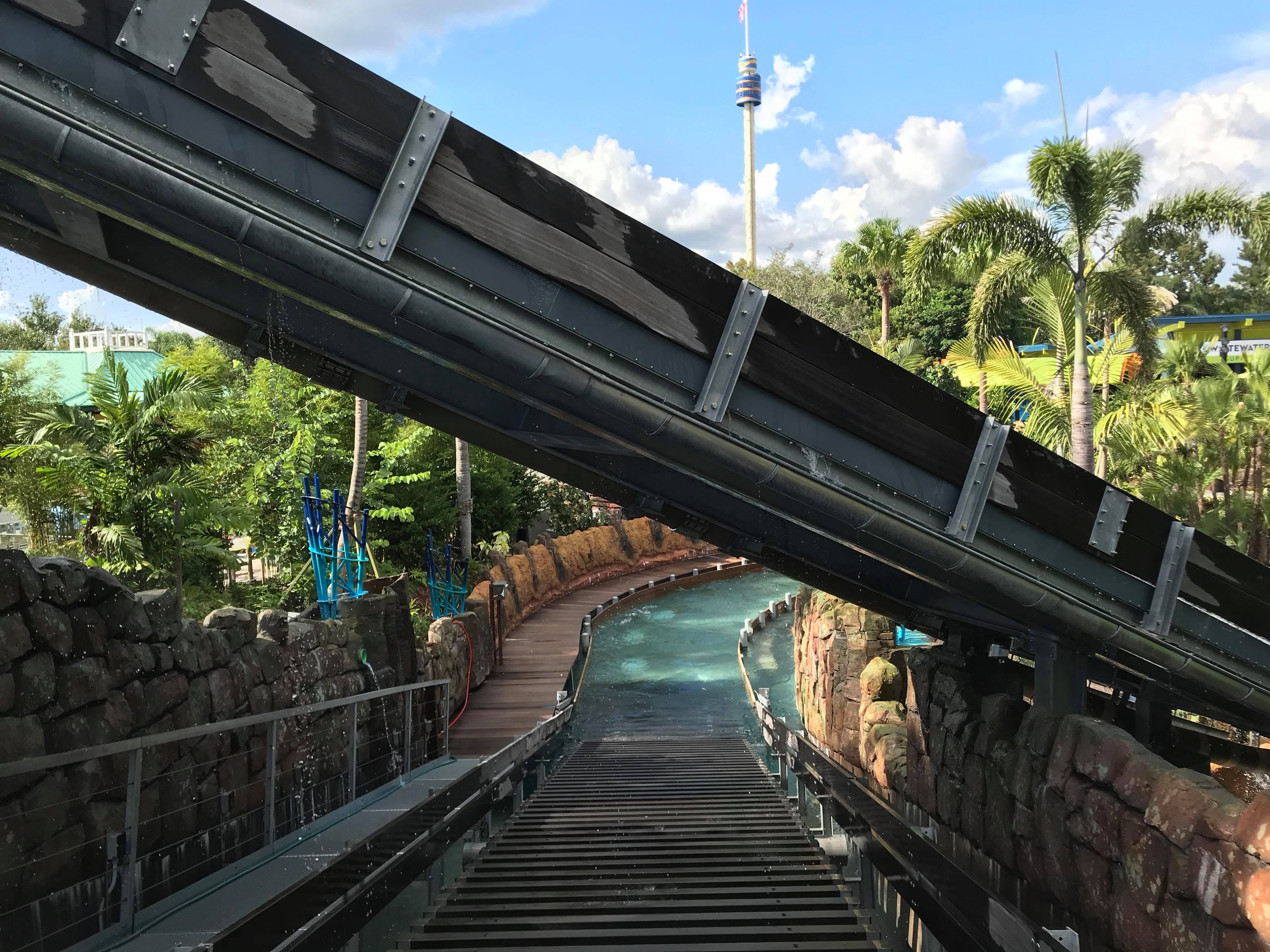 Then you hit the elevator. While there's nothing really scary about the ride, it sure is intimidating. You are whisked up the elevator with lightning speed, and right down the 40 foot drop. That drop is actually the tallest on any raft ride in the world. It also gets a huge splash.
The ride is absolutely insanely fun. This is not one you need to ride if you have any plans on staying dry. You will get completely and totally soaking wet. There is a lot to also look at and do in the realm, with tons of interactive displays and lots of different pieces to the area.
We will have a huge new look at the ride and area on Thursday, when the attraction celebrates it's grand opening.
Stay tuned for more from SeaWorld, and be sure to get social with us on Facebook and follow along with us on Twitter @BehindThrills for the latest updates!
For our latest theme park videos please be sure to subscribe to us on YouTube!
For more information about SeaWorld, including tickets, visit the official website by clicking here!