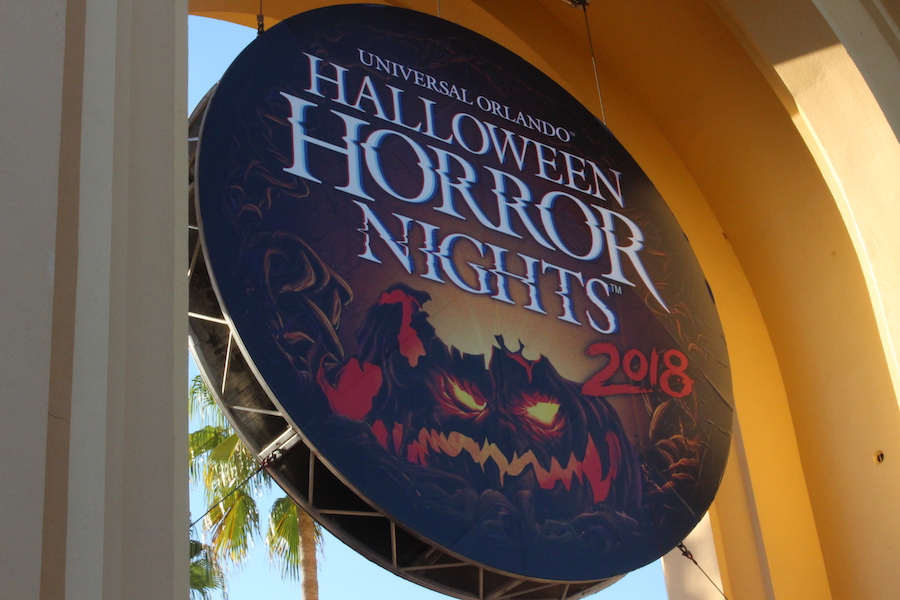 Halloween Horror Nights at Universal Orlando kicked off last Friday in huge fashion, and we were there to not only check it out, but also go inside and out of every single haunted house, scare zone and show. This year is bigger than ever, with ten houses, five scare zones (technically seven) and a brand new show. That's not even counting all the amazing rides that are also open during the event. Want a quick sneak peek? We promise we will give you more!
Video-See some highlights of HHN 28 at Universal Orlando
This year runs a gauntlet of five mazes based on tv shows and movies, and five original home grown houses. It's an even split that runs the range from deranged carnies, Demigorgons, killer plants, serial killers and a swamp yeti. To say that HHN is all over the place is an understatement, and yet that's not at all a bad thing. Variety is the spice of life, and the things that scare you the most are all here.
Note: Because the event is so massive, we will be breaking it up into three parts
We'll run down each of the houses, tell you what we liked, loved, and didn't like. This year is a solid line up with only one house that I'd skip, but we'll get to that. With ten houses this year, we're going to break up the review into three parts. This part we'll deal specifically with the Original houses. Those are the ones that were created by the Universal team themselves.
The Originals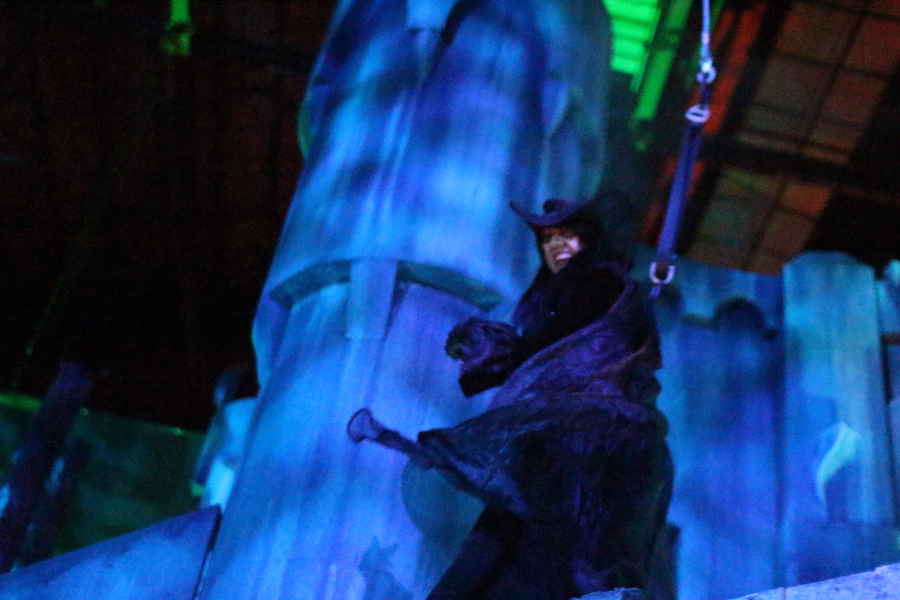 Scary Tales: Deadly Ever After
Scary Tales is a running series at HHN, having been a house three times and a scare zone once. Each time, the envelope is pushed as more fairy tales are warped and demented. This time, The Wicked Witch of the West has defeated Dorothy and she has infected the land with a poison that has turned the good characters, bad…and has made the bad characters so much worse.
Video-Live Deadly Ever After with Scary Tales
The house is visually amazing as we walk in to see the Wicked Witch standing domain over her castle. The remains of Dorothy are there, and we get pelted by a massive lion puppet, and see the remains of the Scarecrow. From there we meet Hansel and Gretel, Rapunzel who's lost her hair and just so many more. It's twisted and demented, and a lot of fun. Visually, the house is stunning, and the scares are pretty good. The only negative to the house is that we've seen a lot of it before.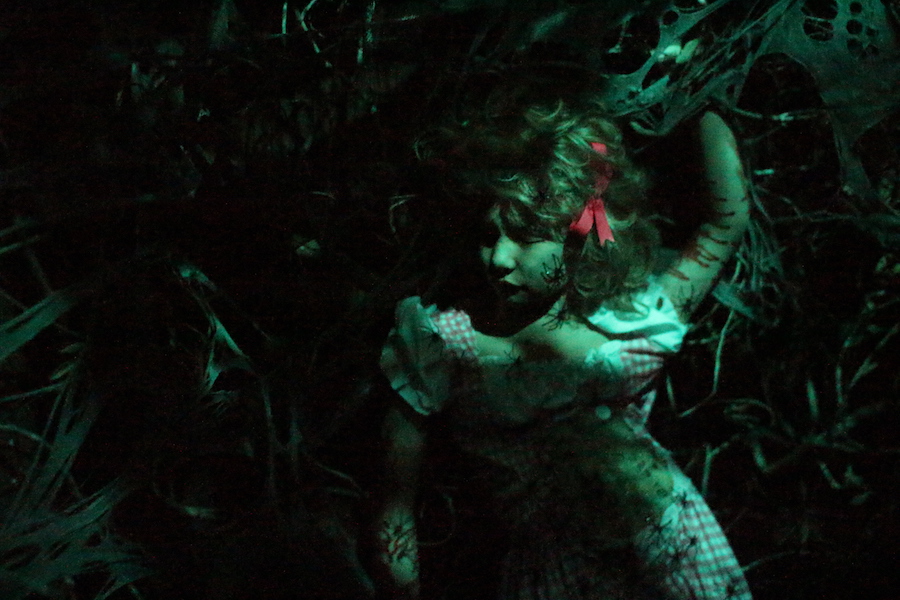 The Miss Muffet part with spiders turning the table on the tuffet sitting priss was amazing, but Humpty Dumpty was kind of weak. It would have been better to see a demented egg shape man terrorizing guests, instead of "all the kings men", which looked more like tin soldiers. Still, the house was gorgeous, and a solid entry into the Scary Tales franchise. Also, would have liked to see the "Scribes" from HHN 18 make an appearance, as they were the reason that the last house existed.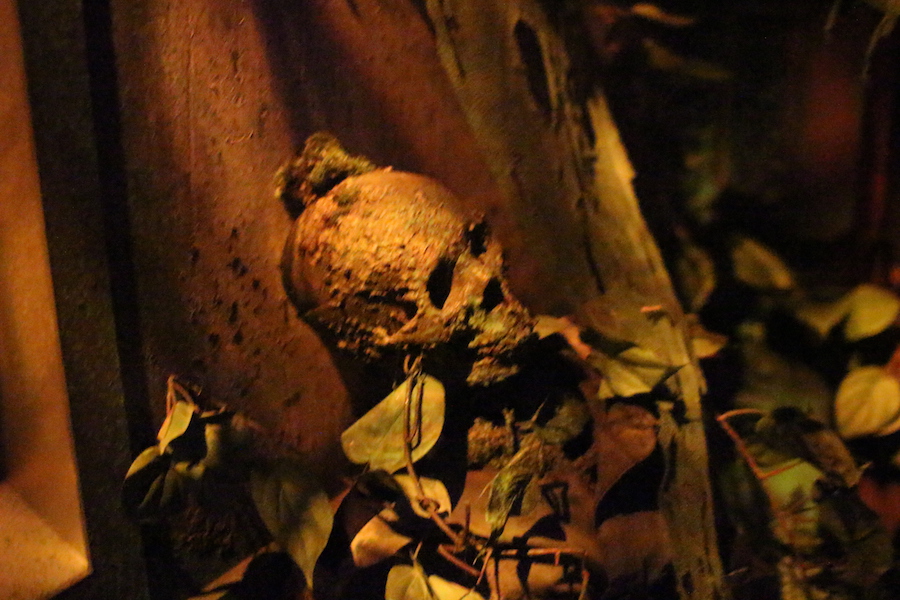 Seeds of Extinction
After being missed for millions of years, a big meteor finally hits. Only, instead of wiping out all life on earth, it sprouts new life. Hungry life, and within days there are very few humans left on the planet…just you, and the others walking through. The plants are hungry and have destroyed everything.
Video-Go through an extinction level event with Seeds of Extinction
This house is very beautiful, with tons of puppets and props being hand crafted. There's a lot of great scares and dark places here, and of course tons of throwbacks to old HHN houses and characters. Of course Jack and Eddie are there, and so is Ghost Town: Lightning Gulch.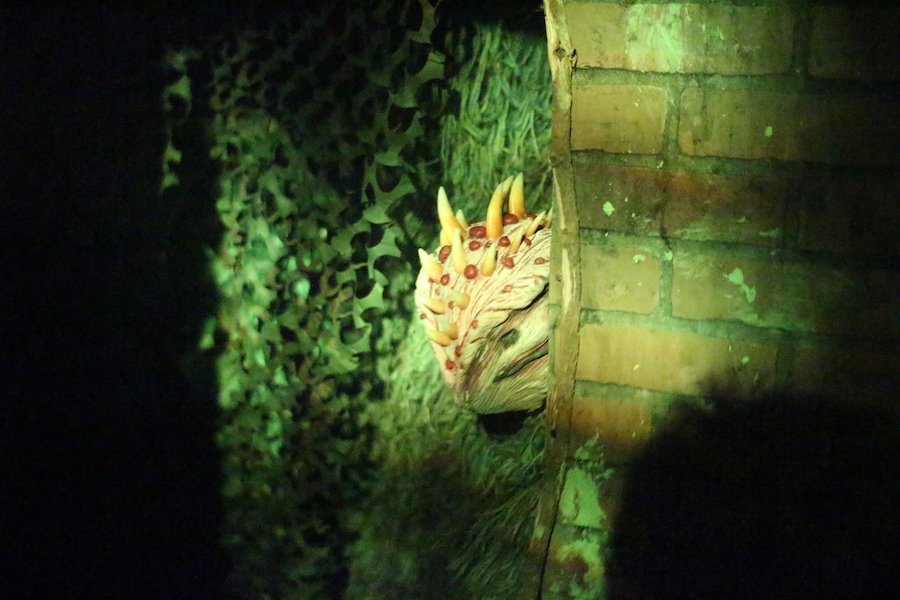 If there was any negative, it's just that the actors don't really seem to have enough to do. There are puppets coming out of the walls, and there are some big plant beasties, but for the most part, it's just hands sticking out of the wall. Kudos for use of great puppets, but it would be awesome to have the actors step out more as well. Still, a must see.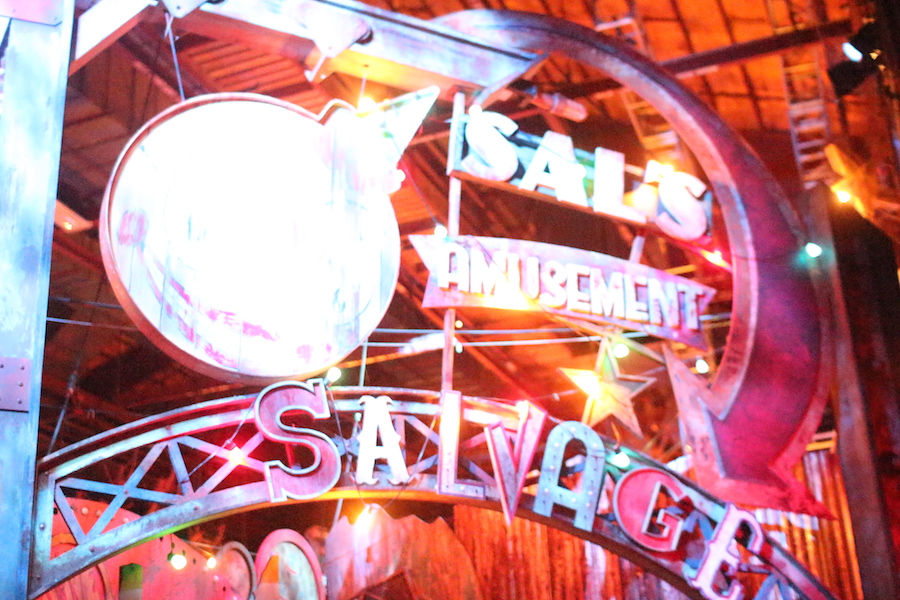 Carnival Graveyard: Rust in Pieces
The carnivals and circuses that have roamed the land have all but died. This is in thanks, largely to places like Universal and Disney! The carnivals and circuses have been scrapped, but sometimes the good people of the carnival gets warped and twisted, and what's left behind is angry and seeks vengeance.
Video-Trespassers beware, go through Carnival Graveyard
This house is flat out beautiful. I feel like I've been saying that a lot, but it's really true. This has some of the biggest set pieces, even though most of it is you walking through piles of junk, in a junkyard. The creative team said that they emptied out the warehouse of all the props, and you can see tons of stuff here from past years. There's loads of nods to Jack and the past icons, and even a Wyld Stallion look alike hanging from the ceiling.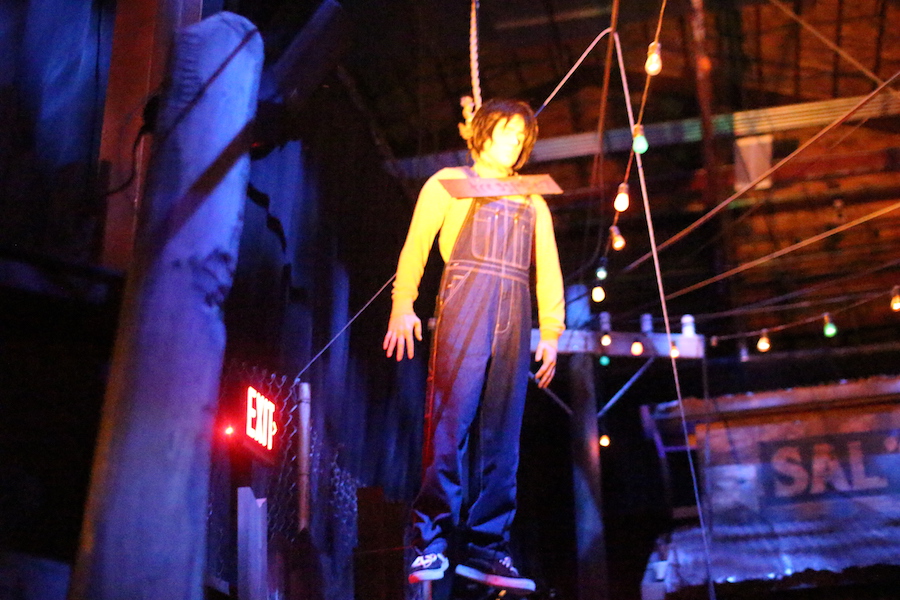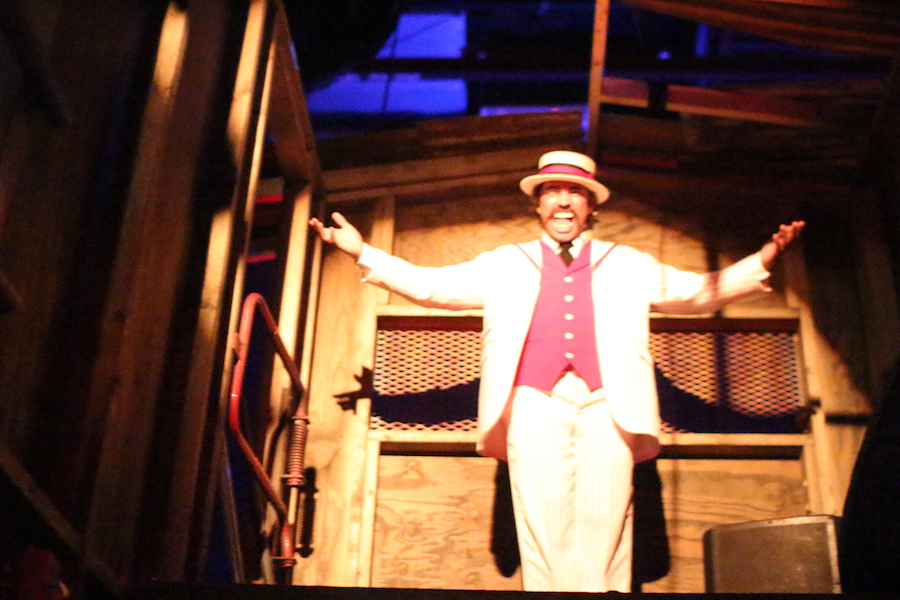 But does it deliver on the scares? Yes and no. There are some amazing scares here, with actors attacking you from all angles. But it's fairly predictable in a lot of ways, and while most of the house is gorgeous, it really is just piles of stuff all over the place. It's not a BAD house, but walking through a junkyard doesn't lend itself to a lot of surprises.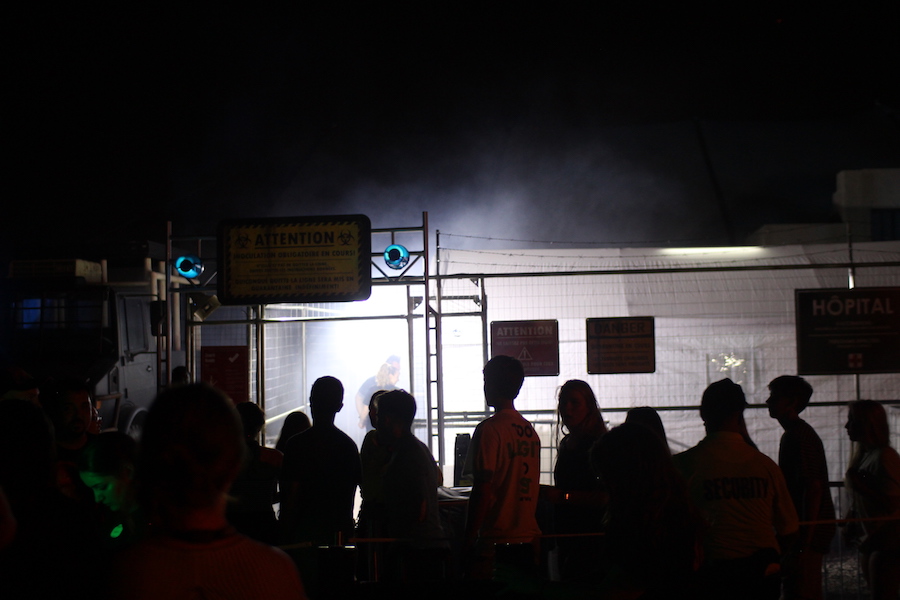 Dead Exposure:Patient Zero
A prequel to the 2008 classic house, Patient Zero takes guests into the story of how the zombie outbreak begins. The original story shows a plague that sweeps across the land, leaving dead in it's wake, only to show that the reason is zombies that can only be seen by a flash of light. This new story picks up with that in Paris in the 80's and we start in a quarantine zone.
Video-Survive the plague in Dead Exposure: Patient Zero
The house is a perfect recreation of Paris, we think. There are some really big sets here, which is impressive for a house that is completely covered in black paint and black light. You walk through the streets, where things are going crazy, and through things like the subway, and restaurants. There are some real ingenious scares here, and one of my favorite parts is the section with the train. You get the sense of moving, and a scare that you know is coming still manages to get you.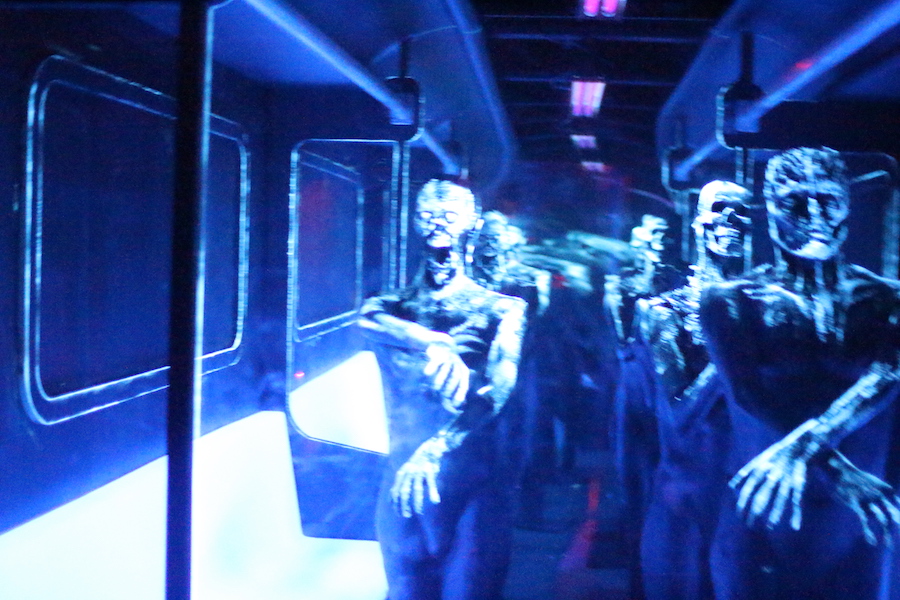 Strobe light houses can be tricky, and the original pulled it off brilliantly. This version lacks a more coherent story, but that's more an issue with the event than the house itself. We follow the event closely, and had a tour guide explain to us everything that was going on. But if you didn't, would the house just seem confusing? Why are there zombies in the dark? The maze is great, and truly had be jumping in a few scenes, which is something rare.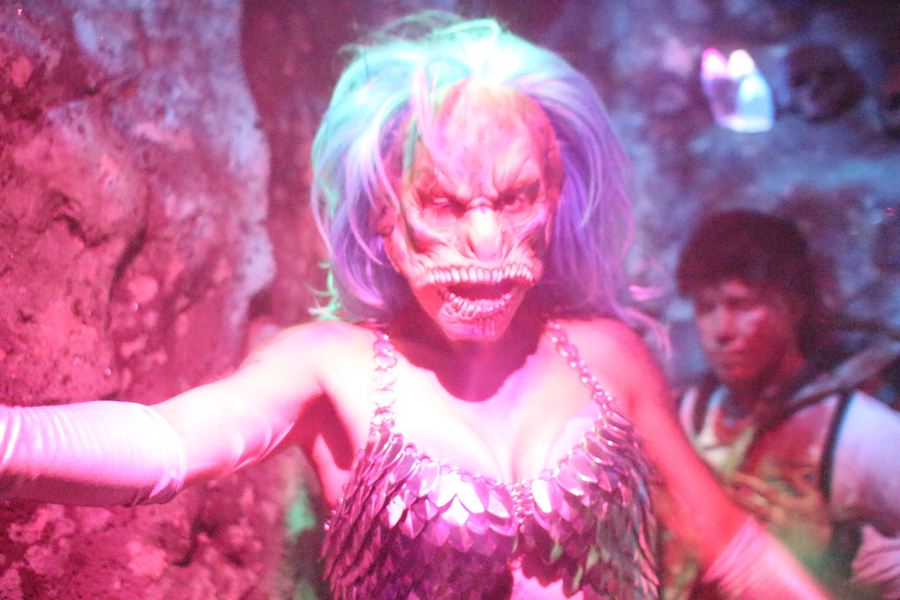 Slaughter Sinema
B-Movies rule in this Drive In Theater where there are several crazy films playing for you to walk through. Every bad trope, every gory detail is shown here. From Demon babies, to Amazon Cannibal Women, and even Critters, this bad movie tribute is amazingly fun, and takes you through several scenes.
Video-Go into the grindhouse of Slaughter Sinema
Oh dear lord this house is fun. There's so much love for bad movies here that it's scary. And it's truly scary! Rarely do I swear, jump or even fall, but this house had me doing all three. It's a mix of comedy and terror, and the comedy just lays it on thick and cheesy. That's the point, you're supposed to laugh, and you're supposed to have fun with it.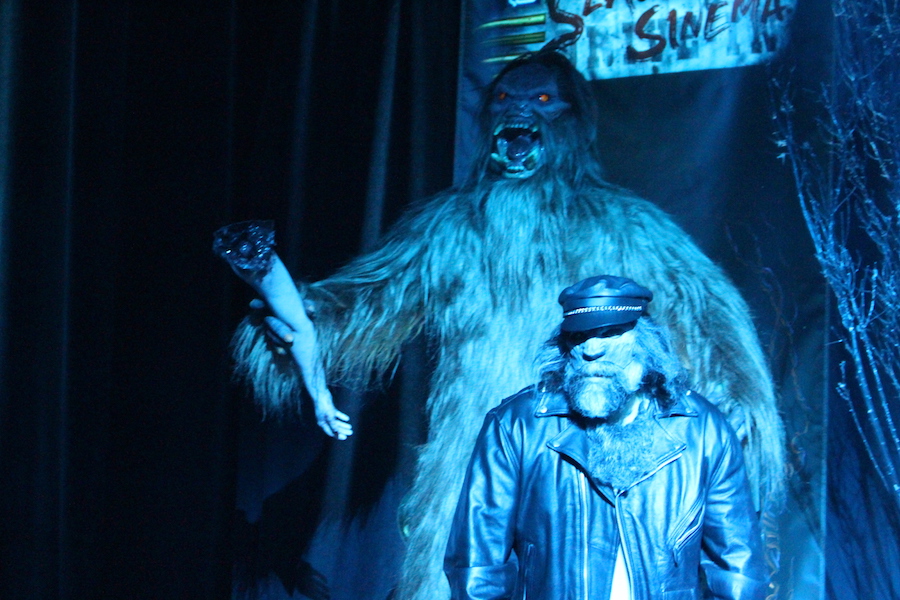 The biggest scare comes from what you think are the smallest creatures. This house is hands down one of my favorites of the event, and while I would beg for a sequel, it's too perfect the way it is to continue on. B-movies equal an A grade.
That wraps up our original house reviews. What do you think of this year's event? Will you be checking it out? What is your most anticipated house? We will have a list of our favorites in a later article, so stay tuned.
Want to see more from HHN 28 at Universal Orlando? Check out our HUGE Slideshow below!
[flickrpics type='flickr' view='photosets' photoset_id='72157699944272801′ media='photos' tag_mode='any' sort='date-posted-desc' layout='no-strip' caption='title-desc' thumb_size='s' main_size='z' fx='slide' controls='show' ]
Overall, the original house line up this year is pretty amazing. The event overall is pretty amazing, with the 80's contributing to a major feel of nostalgia. While nostalgia is cool, it's not always enough to carry an entire event, no matter how the parks may try. HHN 28 stands on it's own with a great original line up, great houses based on movies and shows, and of course Academy of Villains steals the show.
The event runs on select nights from now until November 3rd, and will have MASSIVE crowds, so make sure you go often and make plans.
Want more? OF COURSE YOU DO!
Stay tuned for more from Halloween Horror Nights, and be sure to get social with us on Facebook, Twitter, and Instagram @BehindThrills for the latest updates!
For our latest theme park videos please be sure to subscribe to us on YouTube!
For more information about HHN, including tickets, visit the official website by clicking here!