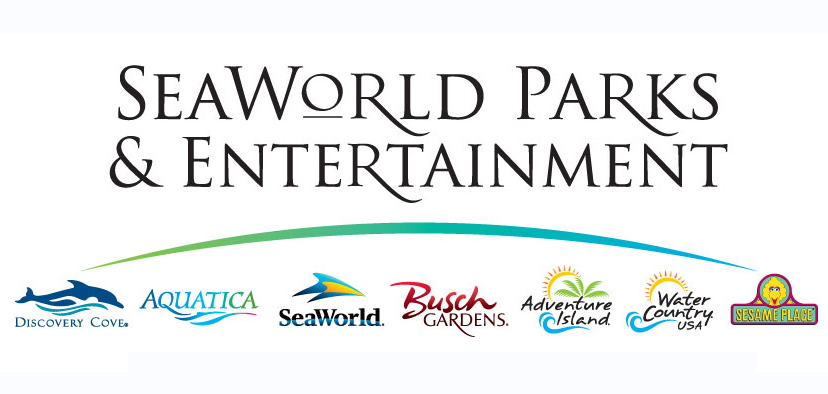 SeaWorld Parks and Entertainment have made a massive commitment to expanding their line up of attractions and shows every year, and while 2018 was big, and 2019 looks to be bigger, 2020 looks like the company wants to knock our socks off with a massive line up that could be their biggest year to date. First we'll run down all the attractions for 2019, that we know of, and then the rumored line up.
2019 Attractions
Next year is going to be amazing for SeaWorld Parks. We already know of an amazing line up, with probably more to come. What can we expect? Here's what we know so far.
SeaWorld Orlando: SeaWorld Orlando will open the all new Sesame Street land. There will be new attractions, new themes and shows and possibly a new parade. Expect to see more offerings like the wildly successful Seven Seas Food Festival, and even more expansions on Electric Ocean and Halloween.
Busch Gardens Tampa: Tigris is coming! A launched coaster that takes riders over and around on a thrilling ride. We can also expect more from The Food and Wine Festival, and Bier Fest which has been marred this year by bad weather.
Busch Gardens Williamsburg: The park is adding a brand new Screamin Swing in the Ireland section called "Finnegan's Flyers". It's unique to the park, and uses an area that's never had a major attraction, after adding The Battle for Eire this year.
Water Country USA: A brand new water coaster, Cutback, is coming! It's the first in Virginia and the first of it's kind on the East Coast. It's going to bring a massive amount of fun to the little water park, and some unique thrills.
SeaWorld San Antonio:(rumored) While the park hasn't confirmed plans yet, the major rumor is that a new Turtle Exhibit similar to Turtle Trek is coming to the park. There will also be a slew of new flat rides.
Video: Check out Orlando's version of Turtle Trek
There have been permits filed for a number of new attractions at other parks, but seeing that no major announcements have been made, and there's no other rumors for those parks, we're going to assume that they are being saved for 2020.
Speaking of…
2020 Rumors
There are a number of huge rumors floating around for 2020. While these are just rumors, there's enough permits and people talking about them to kind of think they will happen. Of course, nothing is official yet and won't be until SeaWorld and Busch Gardens announces them, but we'll throw out what we've heard.
SeaWorld Orlando: The rumors are saying that SeaWorld Orlando's next big attraction will be a brand new coaster. It will be the first since Mako in 2016. The coaster is rumored to be a version of the Wave Breaker Coaster at SeaWorld San Antonio. While it's not known if it will be Jet-Ski themed, or even Jet-Ski cars, the idea is to have it skip across the water, much like the San Antonio version does. It will also likely be Sea Rescue themed, and in theory will be in the Key West section of the park, specifically near Turtle Trek (which is still technically Key West). That area of the park is pretty close to the actual Sea Rescue operations in the park, and it would give the park the chance to thrust conservation efforts into the spotlight.
SeaWorld San Antonio: A new wooden coaster will be heading to SeaWorld San Antonio, as the park has already filed a few permits that indicate it's appearance. The new coaster will likely be from the same coaster company that built InvadR at Busch Gardens Williamsburg. The Great International Coaster will likely be a wood/steel hybrid which will make for more maneuvers, and better banked turns. There's also a strong chance that the coaster could be from Rocky Mountain Construction, the same company behind Steel Vengeance at Cedar Point, and Iron Rattler at nearby Six Flags Fiesta Texas. We only say this because Rocky Mountain Construction builds several coasters a year. SeaWorld also tends to buy "in bulk" so that they they get a better price. They've done the same with Premier and their Tempesto, Steel Eel and Tigris coasters. While it won't be the first hybrid coaster in Texas, it could likely be one of the most unique.
SeaWorld San Diego: Skywarp Horizon has already been permitted, but we're going to say that it's not happening for 2019, but instead 2020. The new ride will keep riders close to the ground, and have them "dueling" each other as they come within inches. It's the perfect smaller thrill ride for SeaWorld San Diego, which has tons of height restrictions on it's rides.
Busch Gardens Tampa: The big talk here is of course, Gwazi. The coaster will finally be replaced, and all of the teases and hints point to Rocky Mountain Construction being the manufacturer. There are no details, and we don't even know if it's going to be a complete rebuild, or they're going to use the current structure. It's highly likely that they'll go for complete rebuild, simply because the ride has been sitting for years now, and a lot of it has been repurposed for other attractions across the company.
Busch Gardens Williamsburg: Plans have already been filed for a ride measuring over 300 feet. While the talk is clearly of a new coaster, the footprint looks extremely small and tight for a giant giga coaster. But maybe it's big enough for a Shuttle Giga? A shuttle coaster is a coaster that has a beginning and an end. It doesn't have a continuous circuit like most coasters. Examples would be the "Boomerang" coasters at Six Flags parks. The other big rumor is that the coaster will be part of a brand new country that will open in phases. Spain has been a long standing rumor, and could finally be coming to the park.
Aquatica Orlando: Water Country USA is building a brand new water coaster for 2019 called Cutback. That slide is said to be making it's way to Orlando, with a much tighter and quicker footprint. Instead of huge sprawling track, it will double on itself and be located inbetween the two wave pools.
New Shows/Whale Encounters: The biggest thing that SeaWorld fans want to know is if the Orca Encounter experience will come to San Antonio, and Orlando. From everything we've heard, the big answer is no…or at least not exactly. There will be a replacement to One Ocean. The new show will be more educational than the current shows, but it will have tons of new music and trainer interaction. The closest thing we can compare it is the old Shamu Adventure that ran prior to Believe. It was a very fun show that featured tons of facts about the animals, all while being massively fun, with great music and behaviors.
Also, SeaWorld San Antonio is rumored to be expanding their stadium to include more pools and an underwater viewing area. Work should start on that pretty soon, with an eye on 2020. It's not really going to expand the size of the stadium (which is MASSIVE) but it will give more pools and areas for the whales to interact with each other and other things like Dine With Killer Whales.
While these are just rumors at this point, it shows that SeaWorld is not only planning on the future, but planning on bringing tons of new attractions and shows to the parks, and making that connection between park to planet even stronger.
Stay tuned for more from SeaWorld, and be sure to get social with us on Facebook and follow along with us on Twitter @BehindThrills for the latest updates!
For our latest theme park videos please be sure to subscribe to us on YouTube!
For more information about SeaWorld, including tickets, visit the official website by clicking here!