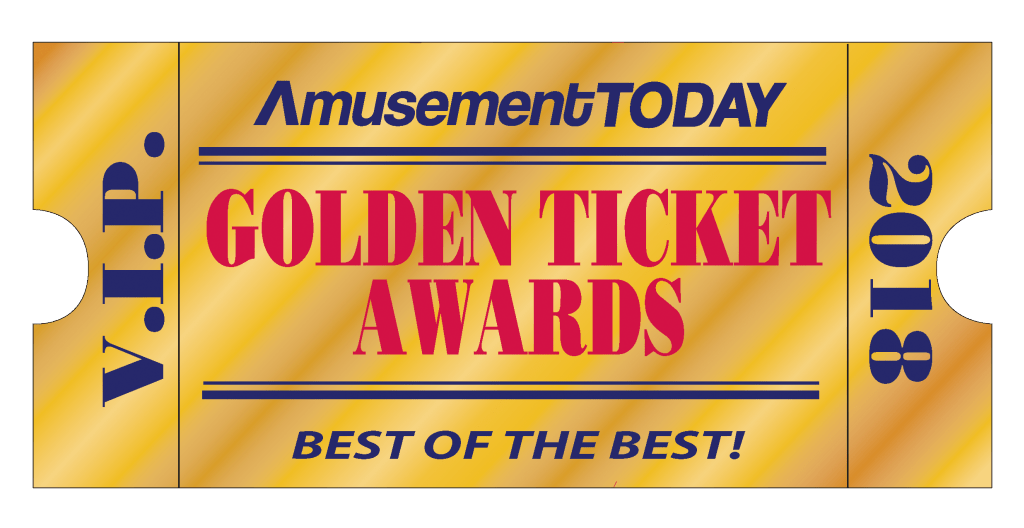 On Saturday night, in Branson Missouri, one of the top theme park industry publications, Amusement Today released their annual winners in the Golden Ticket Awards. The Golden Tickets have been used to announced the "Best of the Best" in the eyes of the Golden Ticket voters. Year after year they pick the top performers in a variety of categories that range from Best Wooden Coaster, Best Dark Ride, and even Friendliest Theme Park and Best Food.
The awards have been going for 21 years, and though they are filled with controversial decisions at times, they are still considered to be the top name in the industry. The list of winners are picked by theme park enthusiasts from all over the world who vote on the different rides and attractions. The list of winners have somewhat become perennial, with the same parks and attractions winning year after year. Still, it's an amazing honor to be picked as a winner in the event.
Here's the list of winners for 2018:
Best Theme Park: Europa Park-Rust Germany (5th year in a row)
Best Waterpark: Schlitterbahn-New Braunfels, Texas (21st year in a row)
Best Wooden Coaster: Phoenix at Knoebels, Elysburg, Pennsylvania
Best Steel Coaster: Fury 325 at Carowinds, Charlotte, North Carolina
Best Indoor Coaster: Revenge of the Mummy at Universal Studios Florida
Best New Ride: Steel Vengeance at Cedar Point, Sandusky, Ohio
Best New Waterpark Ride: Ray Rush at SeaWorld Orlando
Best Shows: Dollywood, Pigeon Forge, Tennessee
Best Dark Ride: Tower of Terror at Disney's Hollywood Studios, Walt Disney World Florida
Best Walkthrough Funhouse: Kennywood Mifflin, Pennsylvania
Best Carousel: Grand Carousel at Knoebels, Elysburg, Pennsylvania
Best Landscaping: Busch Gardens Williamsburg, Virginia
Friendliest Park: Dollywood, Pigeon Forge, Tennessee
Best Waterpark Ride: Wildebeest at Holiday World, Santa Claus, Indiana
Best Water ride: Valhalla at Blackpool Pleasure Beach, Blackpool, England
Best Kids Area: Planet Snoopy at Kings Island, Mason, Ohio
Best Marine Life Park: SeaWorld Orlando
Best Food: Knoebels, Elysburg Pennsylvania
Cleanest Park: Holiday World, Santa Claus, Indiana
Best Christmas Event: Smoky Mountain Christmas at Dollywood, Pigeon Forge Tennessee
Best Halloween Event: Halloween Horror Nights at Universal Studios Florida
Best Children's Park: Idlewild Ligonier, Pennyslvania
Best Seaside Park: Santa Cruz Boardwalk, California
Those are this year's winners. In the next few days, Amusement Today will announce a more comprehensive list that breaks down each category. Do you agree with the voters of Amusement Today? What would you put on your best of list? Let us know in the comments below!
Stay tuned for more, and be sure to get social with us on Facebook, Twitter, and Instagram @BehindThrills for the latest updates!
For our latest theme park videos please be sure to subscribe to us on YouTube!