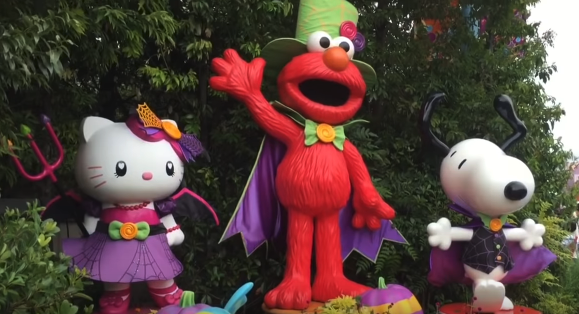 Universal Japan is one fun and unique addition to the Universal family. The park has not only the fun of all the other Universal parks, but they also have added additions of characters like Sesame Street, Hello Kitty and the Peanuts gang. Like all the other Universal parks, USJ brings in the fun of Halloween. It's an amazing feat, since Japan doesn't celebrate Halloween…well, mostly. The parks like Universal and Disney have been responsible for bringing Halloween to Japan and have made it a bigger holiday than it was. And that's pretty awesome, since we love Halloween.
Our friend YukenDoIt checked out the first day of Halloween fun at Universal Japan, which brings terror and nightmares by night, but by day it's a different story…a cuter story.
Video-Check out the fun of USJ at Halloween!
While the video concentrates on the horror aspect, after all it IS HHN, the park does an amazing job with the family friendly stuff, and it almost makes you jealous that our Universal parks don't have something like that.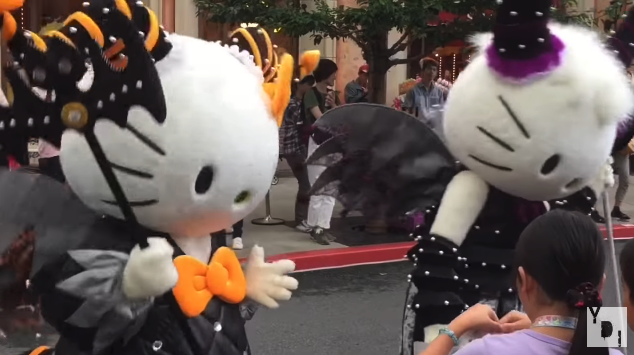 One of the best parts of the event is that the cute walk around characters are all dressed in their Halloween best. Yes, that is Hello Kitty in some awesome witch and winged devil gear.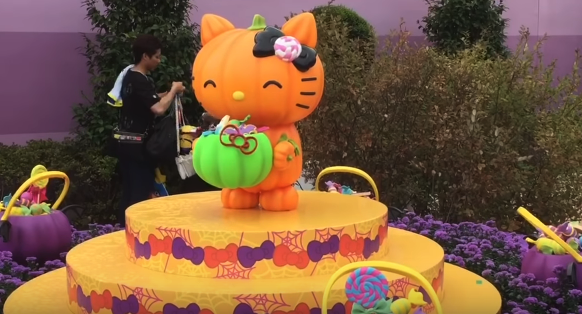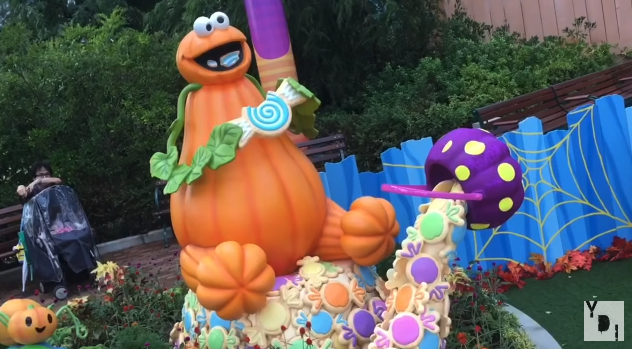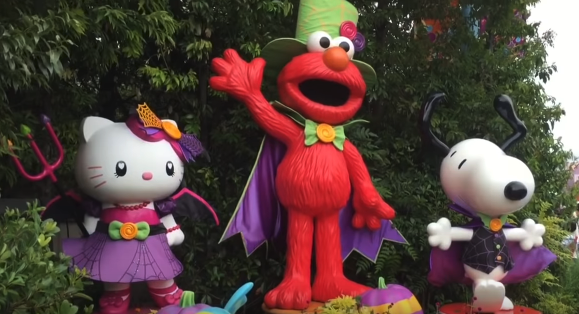 Hello Kitty, Elmo and Snoopy all get in on the fun as they all get dressed up for the occasion. Aside from taking pictures with the characters, there's also some pretty intense candy giveaways as well. In the states, guests are generally not allowed to dress up, but at USJ they are not only allowed, they are encouraged to.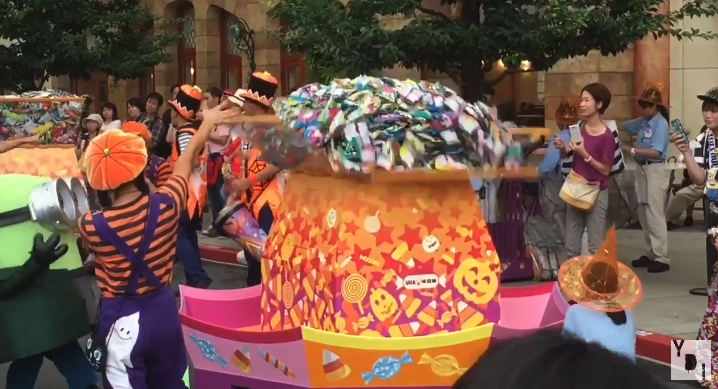 Candy is wheeled out in pretty massive candy buckets and then it's poured into huge vats. Kids come up and are allowed to grab a few pieces, and it's all pretty fun. Kids are the only ones allowed to trick or treat, and it's pretty much the only trick or treating that goes on in the area. People just don't do it in Japan.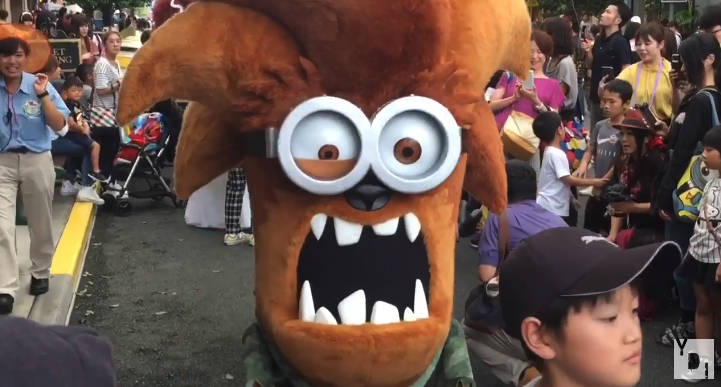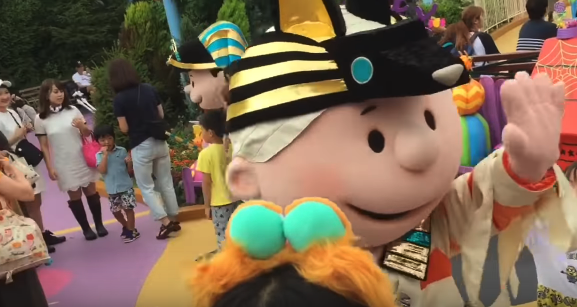 What was most impressive were the amount of characters they had that had truly unique Halloween costumes. You have Minions dressed up like classic Universal monsters, and even the Peanuts gang going with "Revenge of the Mummy" costumes.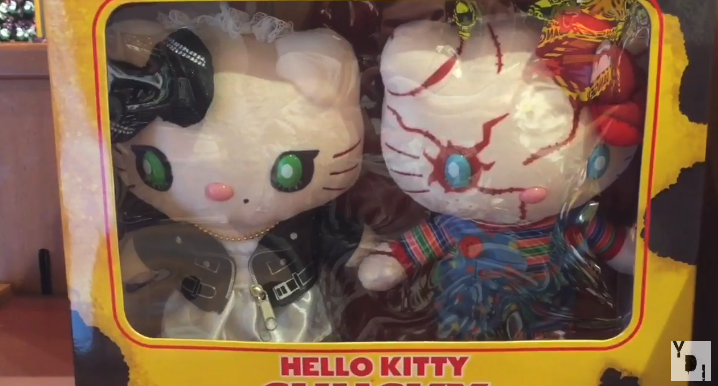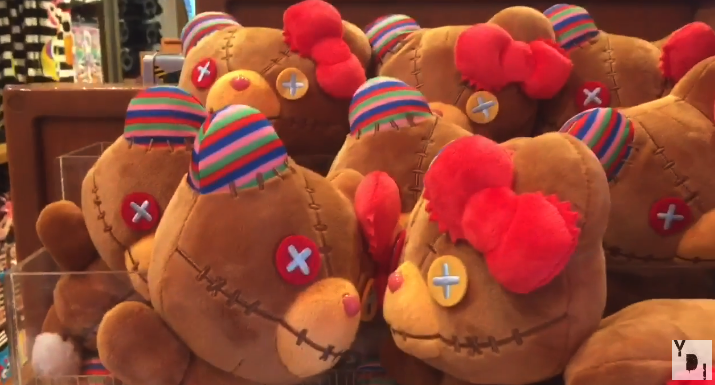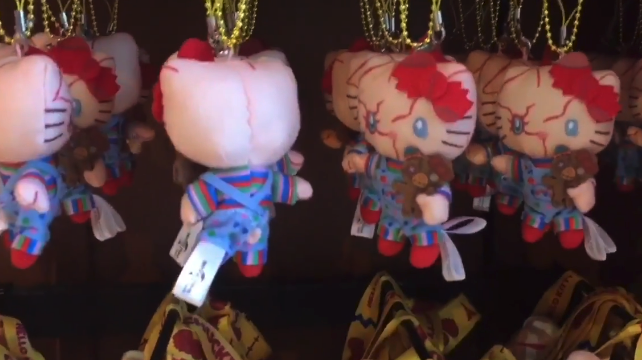 While the characters are all aimed at kids, adults can get in on the cute fun too, as Hello Kitty takes on Chucky in special edition characters and key chains. There's even her teddy bear that comes dressed as Chucky as well. They groom them early for horror, and seem to embrace it.
Which Halloween events will you be visiting this year?
Stay tuned for more from Universal Japan, and be sure to get social with us on Facebook and follow along with us on Twitter @BehindThrills for the latest updates!
For our latest theme park videos please be sure to subscribe to us on YouTube!
For more information about Universal Japan, including tickets, visit the official website by clicking here!