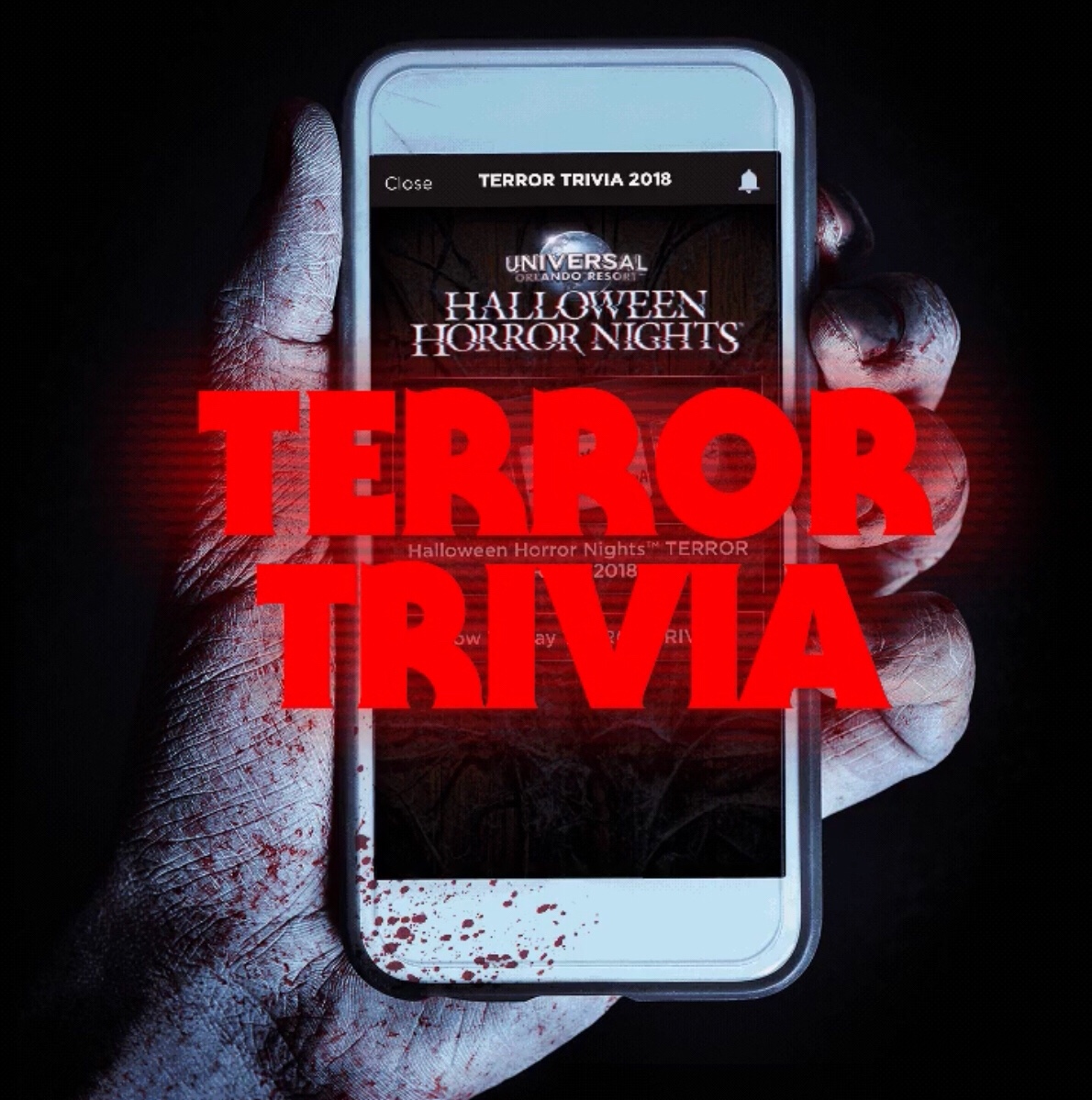 Think you're a HHN expert? Now you can put your skills to the test, and even go against other HHN fans with the official Universal Orlando App.
Deep within the bowels of the official Universal app lies Terror Trivia.The trivia will be available only while you are in park, and will be based on each house. The questions for the house will be unlocked when you get in line for the house, and you'll have the chance to answer a ton of random questions based on the house you're waiting on.
There's also a "History Rewind" bonus level that will challenge your knowledge about the history of the event.
The goal is to best other players and get the top spot for the night.
The questions will be based on the movies and tv shows that the houses are based on. For the original houses, you'll actually have to experience those houses first and pay attention to all the details.
It's the latest move by Universal to help you kill the boring waits in line, and actually immersing you in the event.
Halloween Horror Nights kicks off on September 14th and runs on select nights until November 3rd.
Stay tuned for more from Halloween Horror Nights, and be sure to get social with us on Facebook, Twitter, and Instagram @BehindThrills for the latest updates!
For our latest theme park videos please be sure to subscribe to us on YouTube!
For more information about HHN, including tickets, visit the official website by clicking here!