Oh it is the most wonderful time of the year, isn't it? The stores are starting to fill with candy, and costumes, and the parks are filling their shelves and walkways with the best looking Halloween decorations, props and merchandise. Then there's Busch Gardens Tampa, which opened their annual "Shop of Horrors" on Friday. The shop gives a little more than just a few t-shirts and hats, it offers a glimpse into the demented year ahead for Howl O Scream, the park's upcharge Halloween event.
Luckily, Justin Holas was on hand to check out the gore and fun of the shop as it opened.
Video-Go on a walkthrough of this year's Shop of Horrors at Howl O Scream Tampa
The shop features tons of props from the event, and also a few souvenirs to get the season started. This year seems to lay heavy on clowns, as they seem to be just about everywhere in the shop. Of course, there's also that feeling of dread with all the props, as they get a little gory.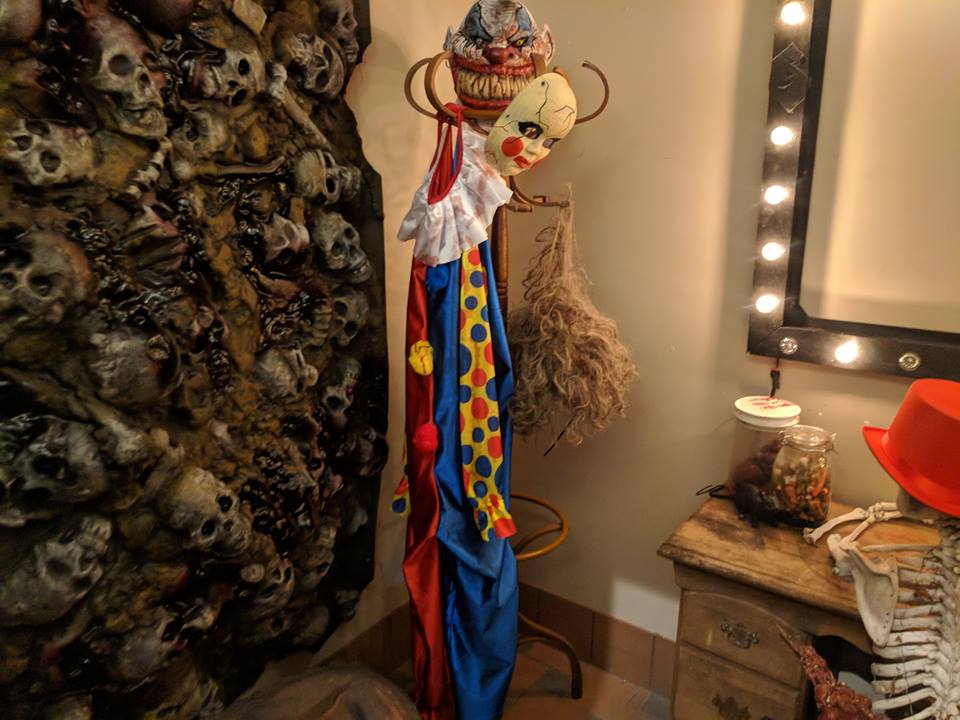 The vibe is definitely creepy as hell, and the shop isn't meant for all ages. Be sure to use discretion when pulling the youngsters along for the fun.
As far as the merchandise, there's the standard shirts, and hats in a variety of styles. There's also tons of different spooky knick knacks, ranging from The Evil Eye, to faerie statues and even different signs and mugs for the home.
This year, the shirts convey a "New Era of Terror" which seems to be the consensus across all three Howl O Scream events in Tampa, Williamsburg and at SeaWorld San Antonio. This year's shirt also features all the houses, including the 17+ suggested "Simon's Slaughterhouse".
The event kicks off on September 21st, and runs select nights until October 28th.
Slideshow-Check out more pics from Busch Gardens Tampa's Shop of Horrors!
Click here if you can't view the slideshow
Stay tuned for more from Busch Gardens Tampa, and be sure to get social with us on Facebook and follow along with us on Twitter @BehindThrills for the latest updates!
For our latest theme park videos please be sure to subscribe to us on YouTube!
For more information about Busch Gardens Tampa, including tickets, visit the official website by clicking here!