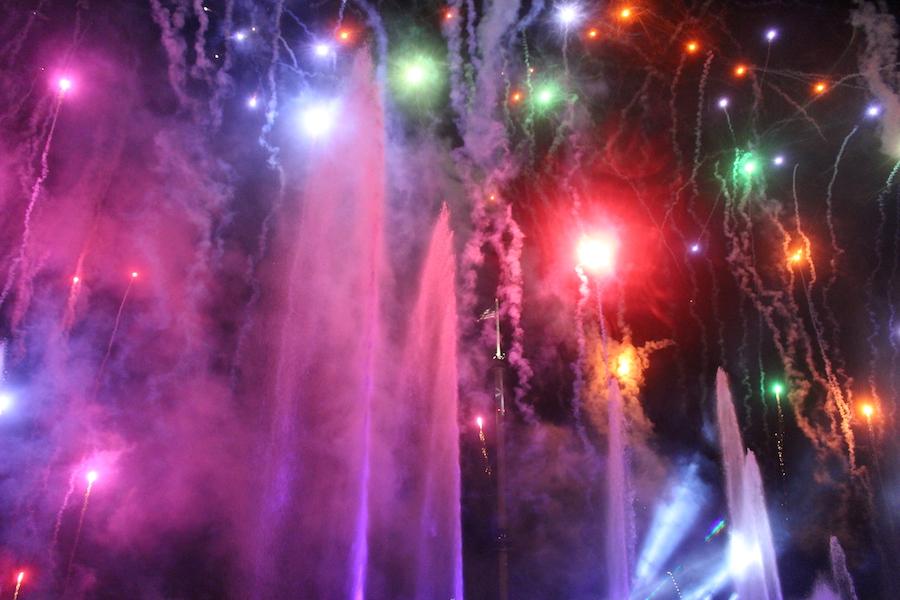 SeaWorld had an amazing summer. Sure, it didn't look good with the delay of Infinity Falls, and the continued issues with Kraken VR, but from insiders and reports within the park, the summer was VERY good for SeaWorld. Electric Ocean continued to be a massive hit, with fireworks just about every night, and packed crowds for every single show. While we won't know numbers for a while, SeaWorld Orlando saw impressive crowds for the summer season. What was the reason for the success?
Free beer, fan favorite shows, and new content beyond a new ride. It's a formula that worked so well, that it's rumored to continue throughout more of the year.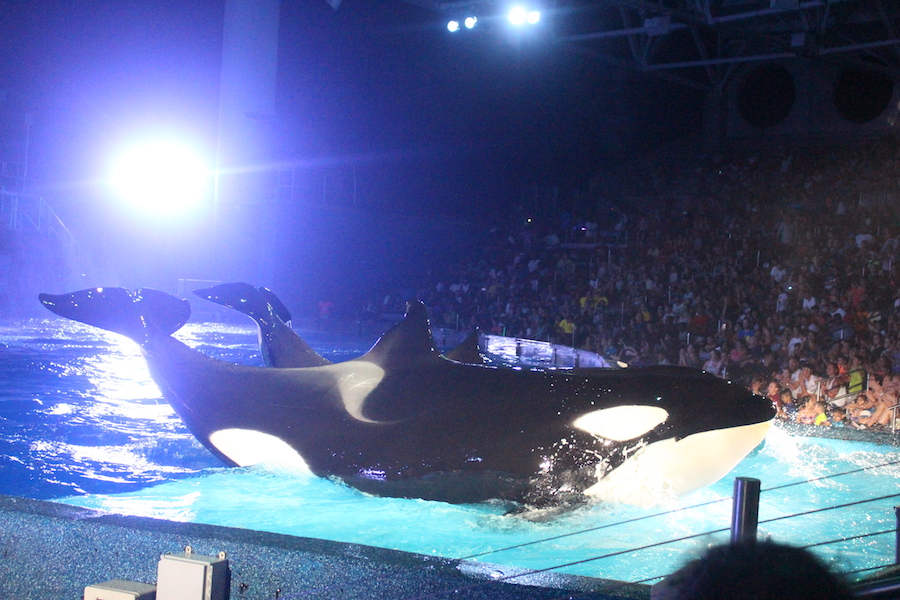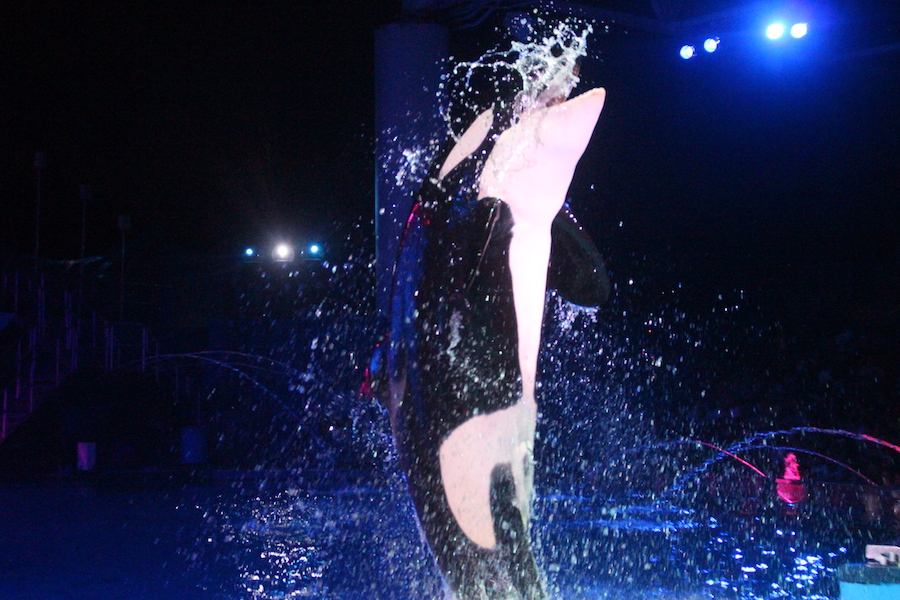 Shamu's "Light Up The Night" continued to be a positive force with massive crowds just about every night of the show. The show gave audiences something different from the regular day time shows, something that gives guests not only a reason to stay past sundown, but also come back night after night.
It was even more prevalent with the all new Dolphin Show "Touch The Sky".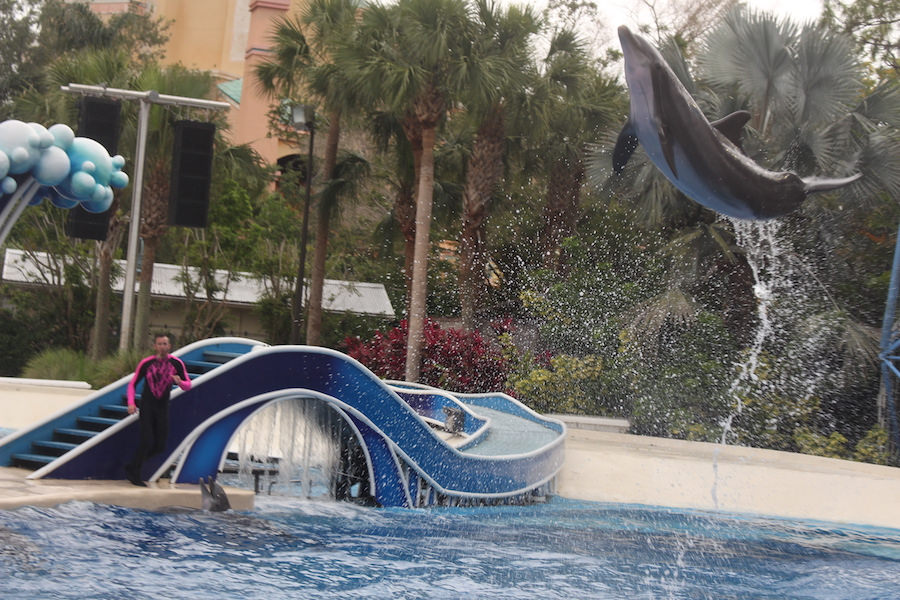 The new show was an extension of the day time show, and featured more looks at the dolphins flying through the air and interacting with trainers. It was a huge hit with guests at the park, and added a perfect start to Electric Ocean.
The show was such a huge hit that we are told that SeaWorld plans to roll out a Christmas version of the dolphin show. While we aren't sure exactly what that will entail, it's rumored to feature an original holiday soundtrack, and give an even closer look at the dolphins and trainers than ever. The show is yet another step in the right direction for SeaWorld, especially during the busy holiday season.
Universal recently ramped up their holiday program with a huge new revamp to the Holiday Parade, and new offerings like the Christmas projection show at Hogwarts Castle. Disney keeps adding new holiday projections to it's park, but for a park like SeaWorld, the strength lies in their animal shows. The company recently announced that they have extended their partnership with Rudolph and Friends, and they will keep the characters for an extended amount of time. That's extremely important, because it builds on the tradition of those characters that millions of families have loved during the holiday season.
But with the addition of the new shows, SeaWorld is showing more faith in their own brand of entertainment. A new dolphin show is exactly what the Christmas program was missing, as the dolphin shows traditionally end at sundown. With this new show, it's a great way to bring more guests in and keep them coming back.
Keep in mind that this is just a rumor at this point, and until it's officially announced by the park, it's simply not happening.
Bottom line is that SeaWorld has a winner with their special event programs like Electric Ocean. The next big event is Praise Wave 2, happening this September which will be an additional helping of the Gospel Music Festival that the park holds every January. Plus there's SeaWorld Spooktacular, the kid friendly daytime Halloween event, and in November the first ever SeaWorld Craft Beer Festival. The Craft Beer Festival is a direct aim at Epcot's Food and Wine Festival, and looks like it will be testing for the first two weekends in November with over 100 different beers and a menu of tasty new treats from the SeaWorld culinary team. And that's all before Christmas comes kicking in the doors.
It works, and continuing what works is just a positive step in the right direction.
Stay tuned for more from SeaWorld, and be sure to get social with us on Facebook and follow along with us on Twitter @BehindThrills for the latest updates!
For our latest theme park videos please be sure to subscribe to us on YouTube!
For more information about SeaWorld, including tickets, visit the official website by clicking here!