On Thursday, just before the grand opening of Infinity Falls at SeaWorld Orlando, the park revealed all the plans for 2019, some which we knew, others we didn't, all of which are pretty huge.
Sesame Street
We already knew that a land based on Sesame Street was going to hit the park in 2019, but to what degree? A big one! The land will be a complete and total recreation of the show, from Mr. Hoopers store, to the buildings, and even iconic characters and places.
There will be six rides, some of which will be new, others will be completely new.
Super Grover's Box Car Derby, Elmo's Choo Choo Train, Cookie Drop, Abby's Flower Tower, Big Bird's Twirl and Whirl and Slimey's Slider will be the ride line up in the new land. There is also the potential for new shows, and of course tons of your favorite characters to meet and greet. We are seriously hoping for a live action Oscar giving that signature Grouch sass to guests.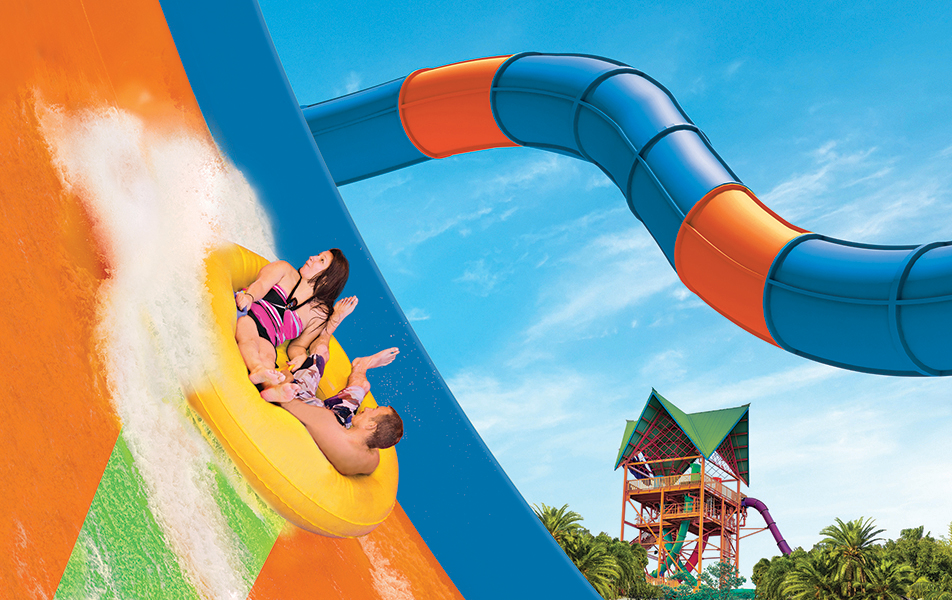 Aquatica
In the shadow of Cutback Cove will be the new Kare Kare (Kari Kari) Curl. The new slide will be in a location of Aquatica Orlando that's not currently used for attractions.
The slide will use two person rafts to send guests flying down curls and up a massive zero gravity wall, giving moments of weightlessness. The ride will be similar to Walhalla Wave at Aquatica San Antonio, but will only allow for two riders instead of four.
More Entertainment
Besides new attractions and rides, SeaWorld Orlando will roll out tons of new and expanded festival and entertainment options. The park promises that there will be something happening at the park every weekend through 2019. That means that popular festivals like The Seven Seas Food Festival, and Electric Ocean will not only be coming back, but will also be expanding with more weekends and probably more options.
There will also be new options that will be announced in the coming weeks, and the start of festivals like the Craft Beer Festival starting this November.
On top of all that, the parks are launching an all new annual pass which will bring the price down to as low as $9.99 per month. Read more details here!
2019 is shaping up to be a massive year for SeaWorld, which is a great step for the park. Are you excited about all the news?