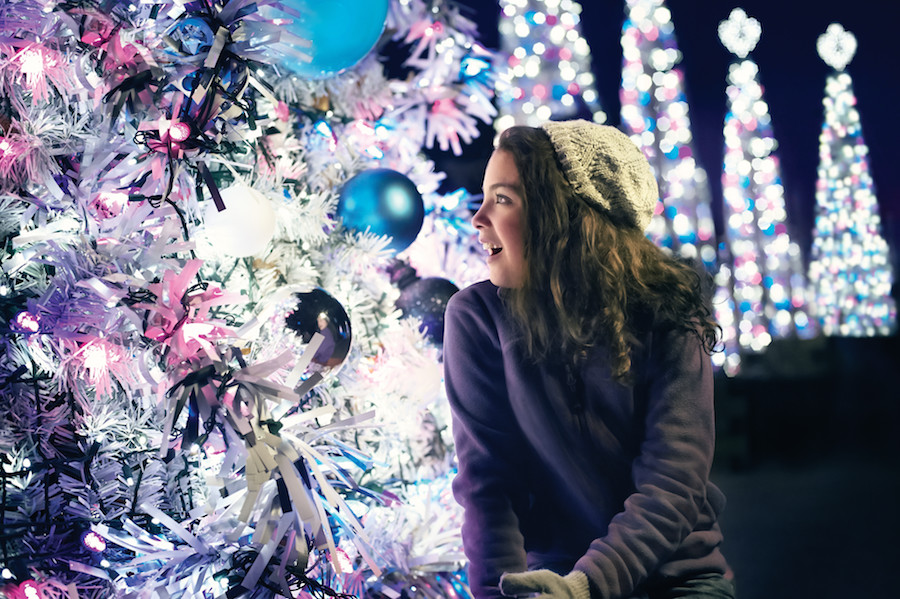 SeaWorld San Antonio is rolling out their huge Christmas celebration on November 17th. This year, there will be tons to celebrate, as the park will be lighting up bigger and better than ever, for 35 days from November 17th-January 6th. The park will have the largest lighting display in Texas, with over 9 million lights.
The park will also be adding a brand new Sesame Street Christmas Parade, which will feature decorated Christmas floats, dancing, singing and of course all of your favorite Sesame Street characters. Speaking of characters, Rudolph, Yukon Cornelius, Clarice, and the Bumble will all be on hand to take pictures, and even to hang around during special dining opportunities.
After Christmas,  the Three Kings Day celebration, Jan. 1-6, families will commemorate the arrival of the Three Wise Men. The brand new event brings SeaWorld's holiday season to an incredible close with festive cuisine and celebratory experiences that honor the cherished traditions of Latin cultures.
Then of course, there's the shows and Santa!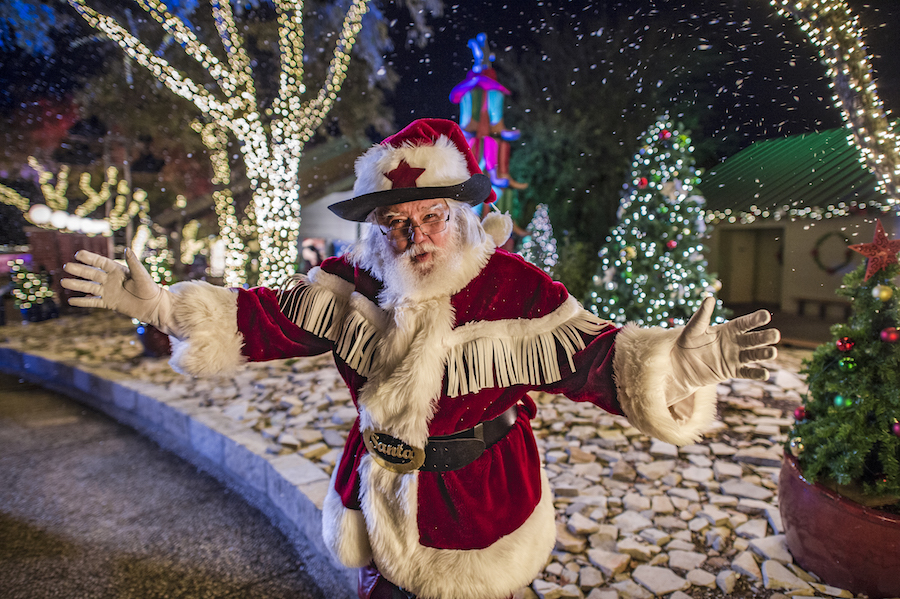 Santa will naturally be
There will be three shows, but you'll want to make sure you catch one of them early in the season.
Beluga Christmas: Set to music from the Nutcracker, SeaWorld's A Beluga Christmas, features our animal stars along with their human companions.
Clyde and Seamore Countdown To Christmas: Clyde and Seamore wait for Santa, and you know that hilarity will ensue as the sea lions get into tons of mischief.
Shamu's Christmas Miracles: The fun filled show, that celebrates the true peace, love and understanding of Christmas with amazing holiday music, and of course Shamu! The show will only run from November 17th-December 7th, making a very limited run for the holiday season.
The big surprise here is Shamu's Christmas Miracles only happening for two weeks. The show is one of the biggest draws to the event, and has standing room only for many of the performances. We're being told that the stadium will undergo a rehab during that time. What are they rehabbing? We don't know. But it could be a number of things. It could be to help construction along for the new Turtle experience coming in 2019, and it could also be to make way for a new show in 2019, or for some underwater viewing. There's a few reasons it COULD be, but who knows at this point. The park hasn't made any announcements regarding the refurb, only that the stadium will be closed. Still, that's a bad time to take the signature show in the stadium down, so it must be for a big reason.
Christmas also wouldn't be complete without a visit from Santa, and you can see him and Mrs. Claus with a massive feast with all the holiday trimmings, when you book the "Dinner with Santa".
The park will also feature a nativity, caroling Mariachis, and more!

Stay tuned for more from SeaWorld San Antonio, and be sure to get social with us on Facebook, and follow along with us on Twitter @BehindThrills for the latest updates!
For more information about SeaWorld San Antonio, visit the official website by clicking here!