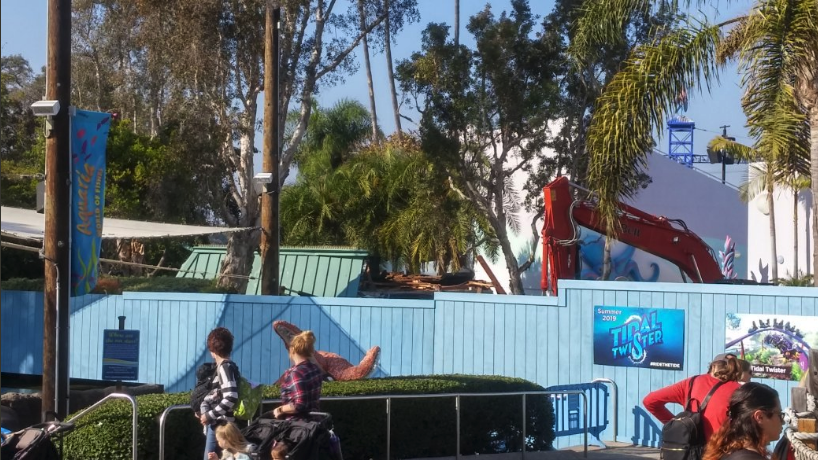 This week saw the beginning of demolition at SeaWorld San Diego, as the park prepares for the 2019 attraction, Tidal Twister. The new attraction will be a coaster type ride, where riders will spin over a track, flipping upside down, and coming within inches of other riders. Pictures come in courtesy of our friends over at @SeaWorld_News on Twitter.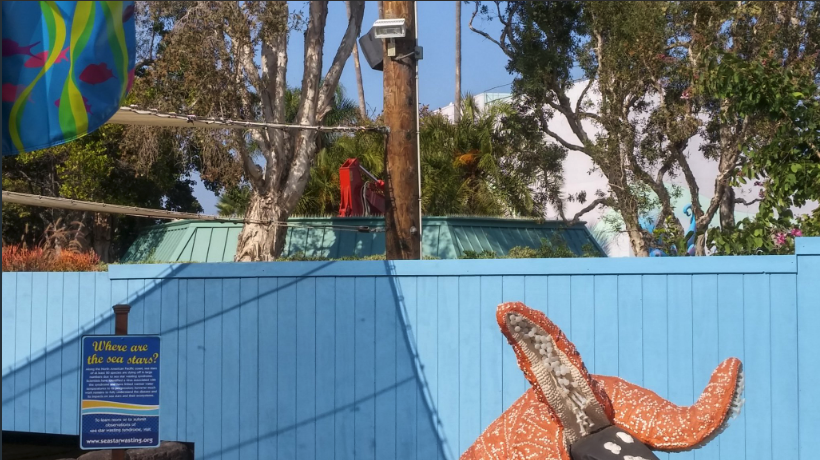 The area being demolished are old restrooms, and are being torn down to make way for the new Skyline Attractions Horizon ride. Riders will go forwards, backwards, upside down, rightside up, and spin like crazy on the new attraction, which is expected to make it's debut in Summer of 2019 at SeaWorld San Diego.
Just last week, the awesome ride vehicles were revealed for the new attraction at the annual IAAPA Expo in Orlando.
While one area of the park is undergoing demolition, rumors have it that it's not the only area that will soon be under the hammer. And while the attraction in question could mean one less show for the park, what we're hearing in it's place could be spectacular for the park.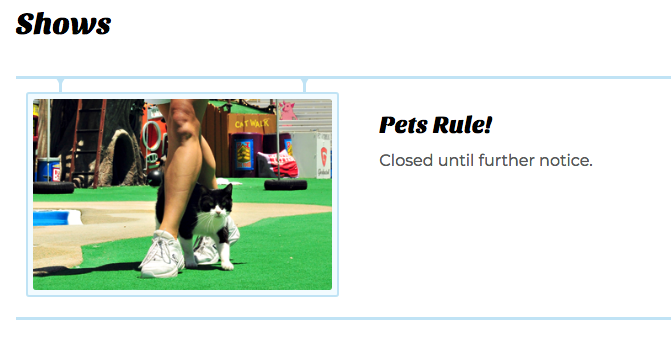 According to BTT sources, the long running Pets Rule! Show is on the chopping block, and will be removed completely, stadium and all. The show is down, according to the website "until further notice", but that may be the sign that it's gone for good.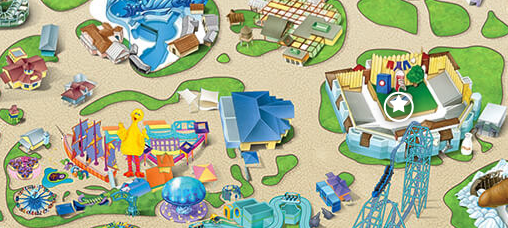 The rumor is that the stadium will be demolished, and Sesame Street Bay of Play will be closed to make room for an expanded Sesame Street land. This new land will be similar to the one in Orlando that is slated to open in 2019, only it will be a little larger, and like the the new Sesame Street Orlando, will keep most (if not all) of the current attractions. It may even add yet another coaster to the park, with a small Grover Coaster, which is the trademark of almost every single Sesame Street area in the SeaWorld chain. If you look at the map, it's definitely a lot of area to cover, but that also leaves room for a new stage, restaurant and of course more restrooms.
Keep in mind that at this point it's just a rumor, and could end up being completely off the mark. However, with the closure of Pets Rule, and the growing anticipation of Sesame Street in Florida it could really be a distinct possibility as early as 2020.
That would then put SeaWorld San Diego in direct competition with Legoland California for the 2-12 age bracket, which is really a smart move if you think about it.
What we do know for sure is that Tidal Twister is coming in 2019, and is well on the way to it's opening date next summer!

Stay tuned for more from SeaWorld, and be sure to get social with us on Facebook and follow along with us on Twitter @BehindThrills for the latest updates!
For our latest theme park videos please be sure to subscribe to us on YouTube!
For more information about SeaWorld San Diego, including tickets, visit the official website by clicking here!