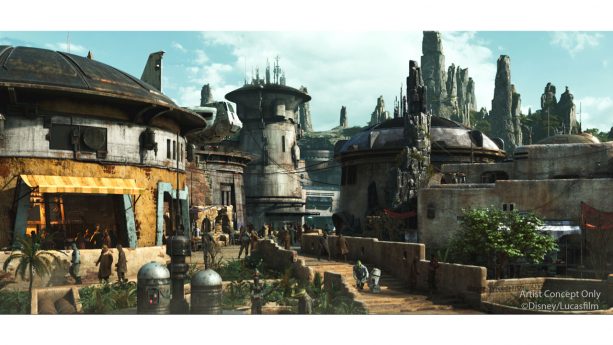 Star Wars Galaxy's Edge is one of the most hotly anticipated new lands coming to any theme park world ever. Disney has a lot of hype behind it, and a lot to live up to. Today, that hype went into hyperdrive as tons more details were released about the new land, rides and of course the new hotel.
Let's start with the hotel. We've seen permits filed that will have the new hotel directly connected to the park. But how would that work, especially when you're supposed to be in space? Were you supposed to land every time? Well, kind of.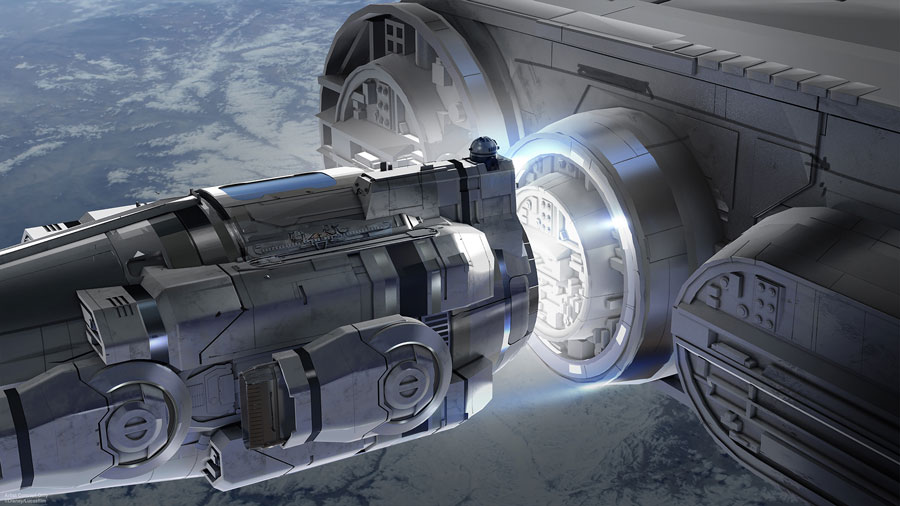 Guests will be transported via a shuttle from the hotel to Galaxy's Edge, where they will touch down in Batuu. The second you check into the hotel, you will be in the story. There will be two levels of rooms, a standard and a deluxe. The new hotel will not break that narrative for anything. You will be completely immersed the second you check in, and you will have special "scanners" that will do bag checks as you go into the parks. It's going to be one fluid experience. The permits also mention that there will be about 600 rooms. That's pretty small for a Disney resort, so you can expect to see prices going super high, and probably out of the range of most people, though that's not official.
Moving into the land, guests will hear music from a familiar source. Disney has announced that John Williams will be doing the soundtrack for the new land, and new rides. That's going to be one of the last pieces of Star Wars music that the maestro does. It's going to bring that much more of a level to the land.
Disney has released a video showcasing the making of the music, with tons of great first looks at the land itself.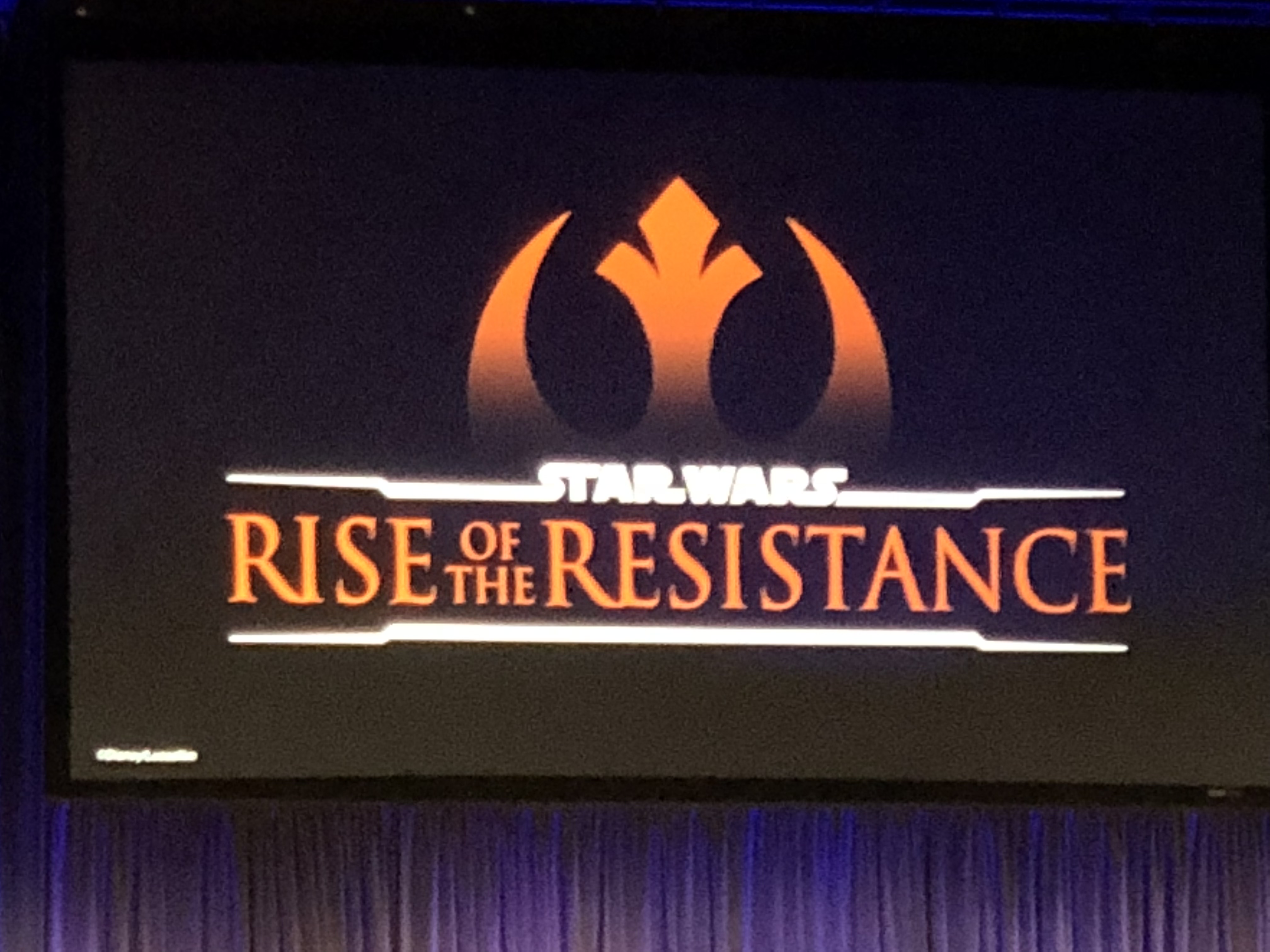 Our friend Big Fat Panda brings us word and pictures of the new names for the attractions. Rise of the Resistance will have you facing 50 animatronic stormtroopers, and Kylo Ren as you join the resistance to fight against the First Order. Attendees were shown footage of the ride and our friend Big Fat Panda says "Holy Bonkers". Disney has released a first look at Rise of the Resistance.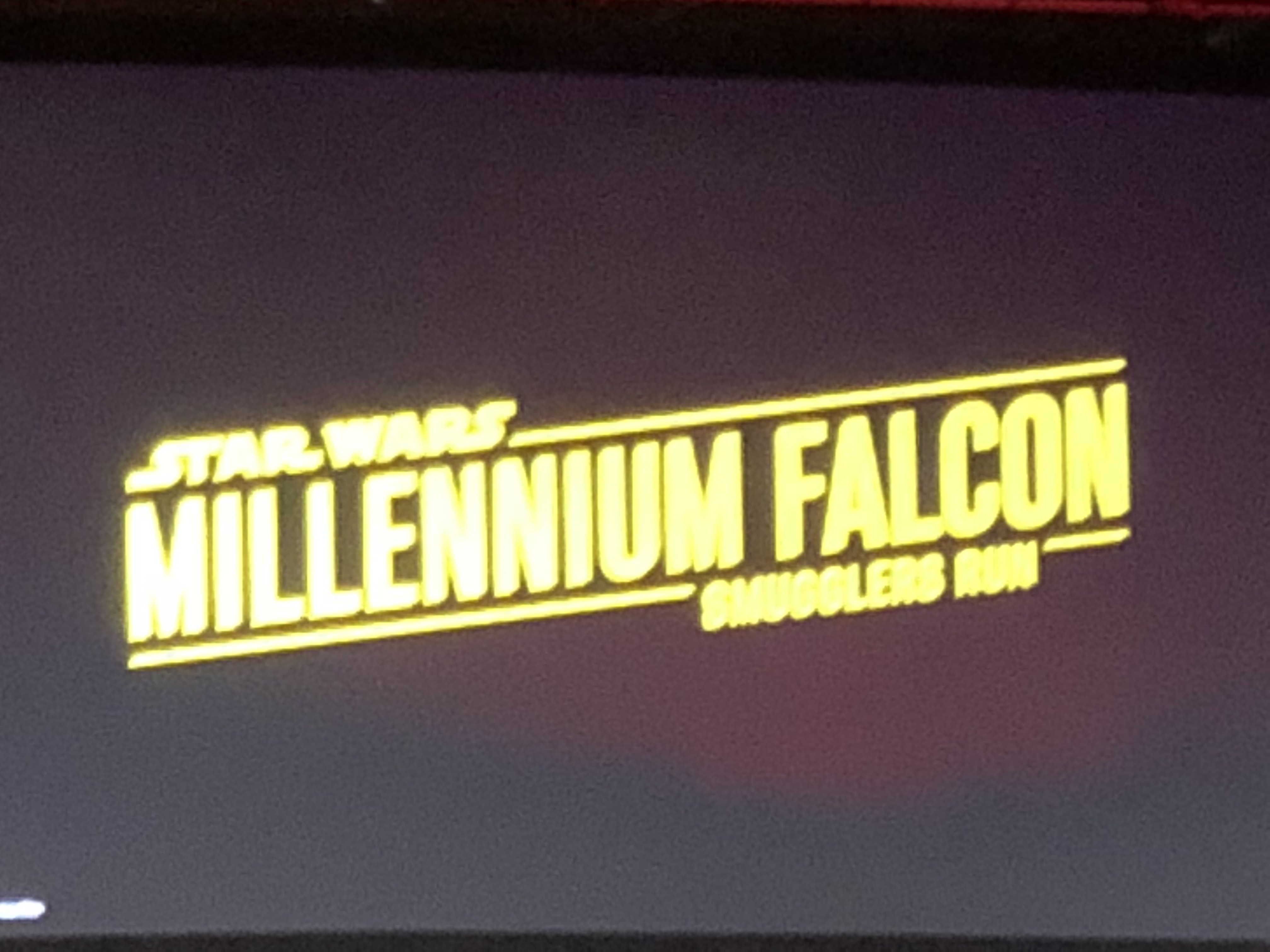 The other major attraction is Millennium Falcon-Smugglers Run. The new ride will put you into the cockpit of the iconic hunk of junk, and will give you an amazing ride through the galaxy…where you're pretty much in control.
Disney has released some footage of it, and it looks amazing.
Smugglers Run is going to be one of the biggest attractions in Disney, and the biggest reason is that it's going to be real time rendered to react to how good or bad you fly. Your mistakes will follow you through the park, and part of how that's going to happen is with the Disney Play App. The App will track your movements through the park, and you'll get notifications of things that are happening in the land based on your reputation.
All of this sounds amazing. We simply can't wait to see how things play out beginning Summer of 2019 at Disneyland, and fall of 2019 at Disney's Hollywood Studios in Florida.
For our latest theme park videos please be sure to subscribe to us on YouTube!
For more information about Walt Disney World, including tickets, visit