Knott's continues to raise the bar with its attractions offering both highly themed family rides like the Log and Mine Rides as well as ultra-thrill rides for the thrill seekers out there like Hangtime which opened just this past summer. In an ongoing effort to revitalization aging attractions the team at Knott's Berry Farm is taking aim at Bigfoot Rapids, one of the often overlooked big e-ticket rides within the farm. The plan is to add a new immersive level of story telling, set design and characters to the currently barren Bigfoot Rapids ride which closed just last month.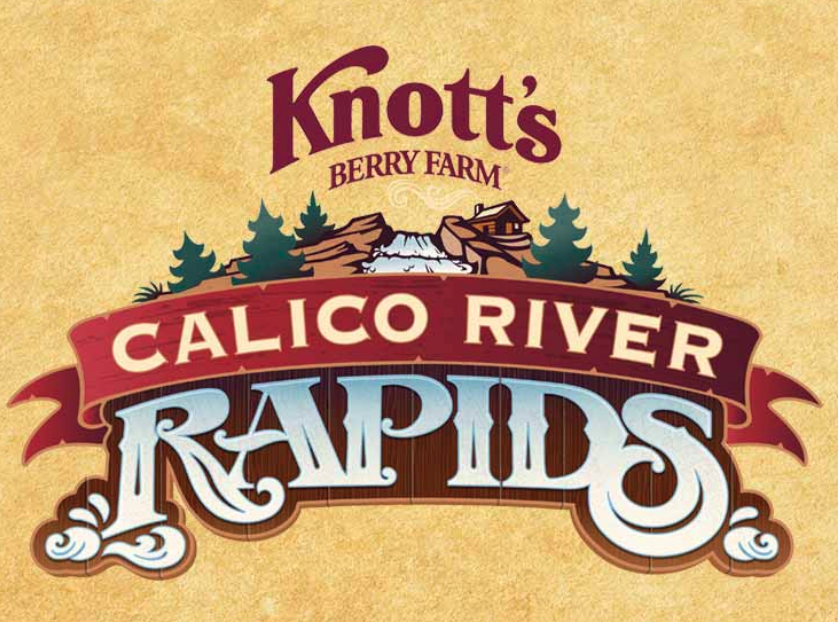 A new expedition in an uncharted territory awaits eager explorers with the upcoming debut of Calico River Rapids, opening at Knott's Berry Farm in summer 2019.  Knott's white water raft ride, currently known as BigFoot Rapids, will undergo a major renovation with the addition of new features to the attraction including new animatronics, themed show scenes, a new story overlay and plenty of dynamic water effects. Calico River Rapids will take voyagers on a search for new land through the outskirts of Calico, the richly themed area in Knott's esteemed Ghost Town. Guests will journey through the authentic setting with the help of legendary frontiersmen who have plotted the path for settlers to explore. Rafters will encounter a variety of wild surprises along the way such as roaring rapids, indigenous wildlife, and peculiar homesteaders.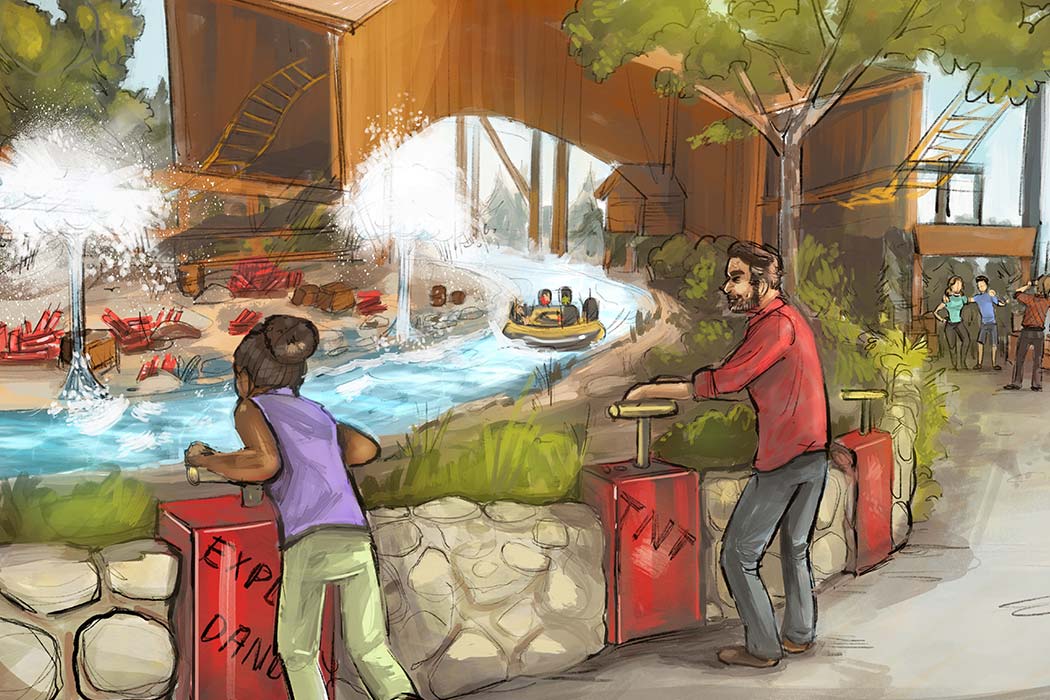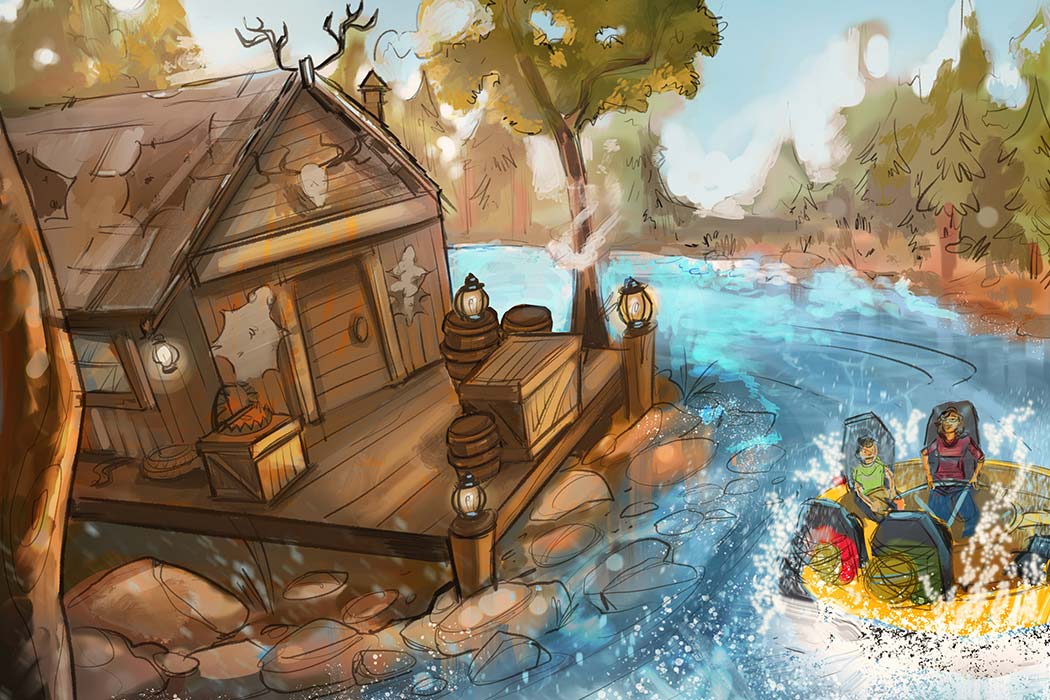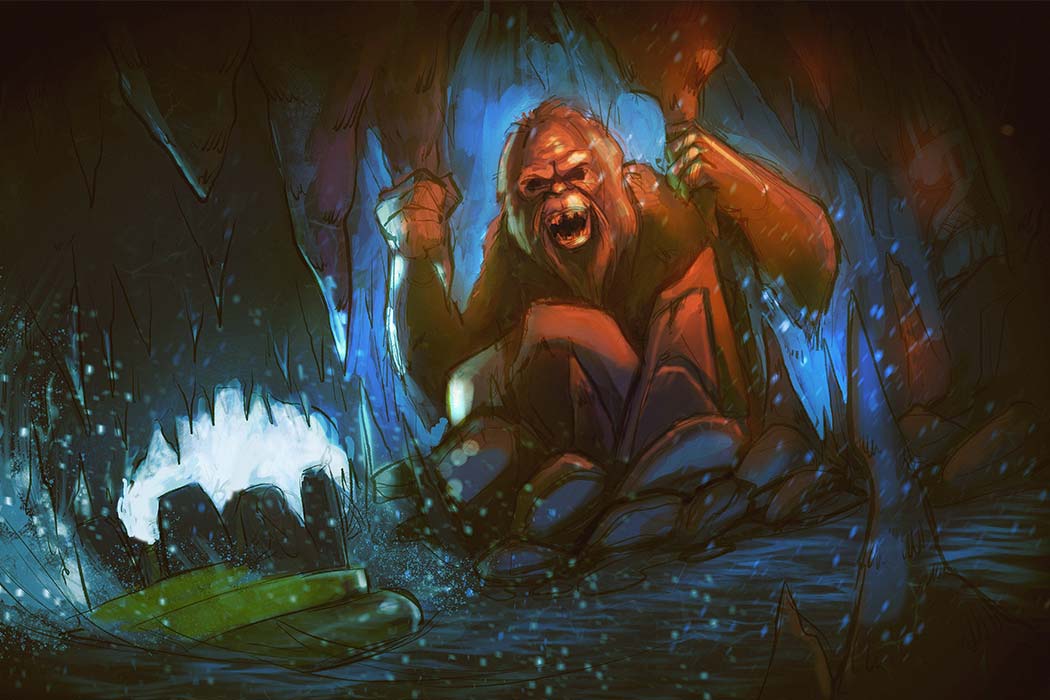 In conjuction with Knott's, Garner Holt Productions will supply many of the Animatric characters and set pieces used for the update. Garner Holt was also responsible for the large scale updates made to the Calico Mine Ride and Log Ride a few short years ago which both turned out fantastic.
The updated ride is set to debut in Summer of 2019 and we cannot wait to see the new additions.
Stay tuned for more from Knott's Berry Farm, and be sure to get social with us on Facebook, and follow along with us on Twitter @BehindThrills for the latest updates!
For more information about The Knott's Berry Farm Boysenberry Festival, including tickets, visit the official website by clicking here!