Two new trademarks filed this month show off two different sides of Universal as they push towards the future with new projects. One takes Universal dining into what sounds like an interesting direction, while the other gives Universal a foothold in the expanding world of entertainment.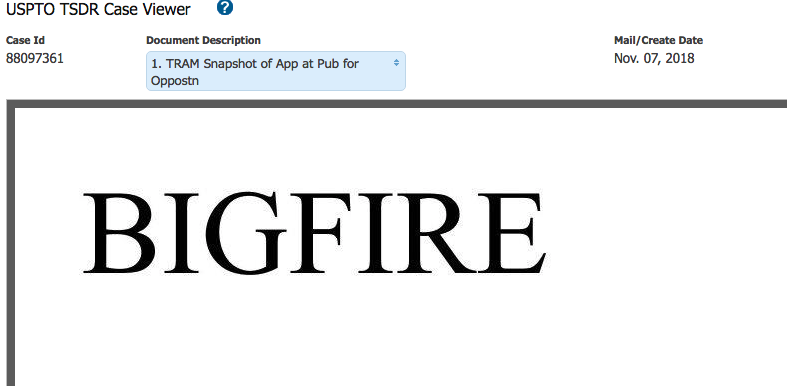 The first is Big Fire, a new restaurant concept. There is no other description of the trademark, other than "Restaurant and Cafe services; Providing of food and drink". We can speculate away about the name, but it definitely sounds like something for Volcano Bay, or even a new restaurant to fill in Emeril's Tchoup Chop that closed earlier this year at Royal Pacific Hotel. There's also the massive building in the middle of CityWalk that was Emeril's Orlando, which also closed this year.
And that's just for starters. This could be a new restaurant for any of the upcoming parks, hotels and experiences at any of Universal's parks or hotels that are either being built, or rumored to be built.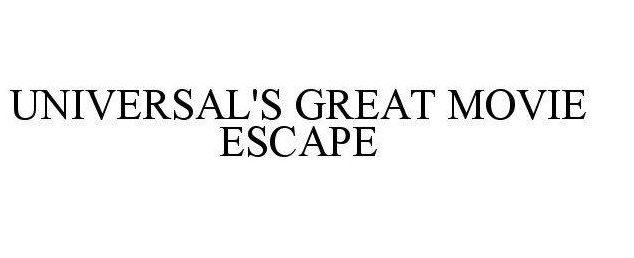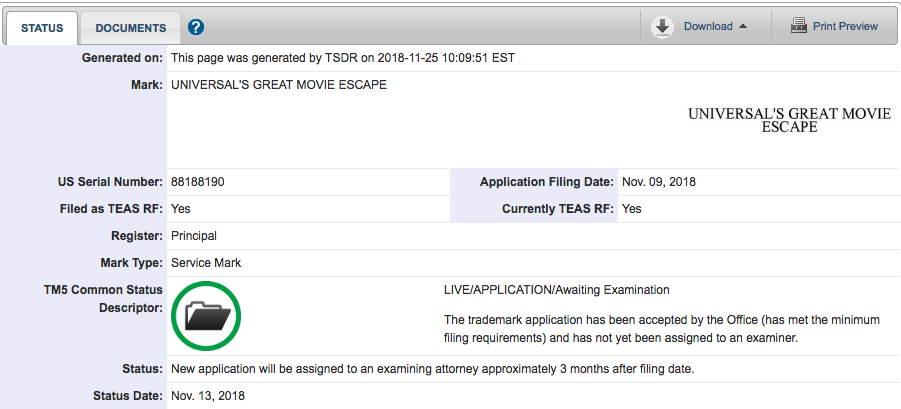 Next up is Universal's Great Movie Escape, and before you get too excited about a new park name, this one is definitely not that. The Great Movie Escape is described as an escape room experience. This is a new direction for Universal entirely, though something they've played with in the past. The new experience would likely be located in a hotel or in CityWalk, or could be offered at stand alone ventures.
We can only something that sounds as cool as "The Great Movie Escape" will include puzzles and ventures into our favorite Universal movies, only to have us trying to get out of the trap that Universal sets. Again, this sounds like a perfect fit for a CityWalk entertainment venue, or a stand alone attraction in other parts of the country. Escape rooms are popping up all over the place. Plus, other companies like Legoland have had massive success with things like smaller versions of their attractions in other cities. Universal could be looking to venture out into something like that with the "Great Movie Escape".
All of this comes at a time when Universal is poised to awaken their sleeping giant, as they have a massive amount of plans on the fire. A new park is set to be announced and begin construction in Orlando on over 400 acres of newly purchased land, and rumors abound for expansions to Universal Studios Hollywood and Japan.
While there's no guarantee that any of this will happen, or that the trademarks will be approved, it's definitely an interesting development on Universal's front.
Stay tuned for more from Universal, and be sure to get social with us on Facebook and follow along with us on Twitter @BehindThrills for the latest updates!
For our latest theme park videos please be sure to subscribe to us on YouTube!
For more information about Universal Orlando,including tickets, visit the official website by clicking here!