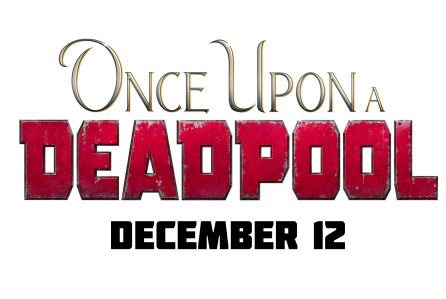 This Christmas, you're going to get 12 days of Deadpool as Fox will release a PG-13 version of Deadpool 2 in theaters. The merc with a mouth is coming back for holidays with a family friendly…well friendlier…version of the film.
The film will hit theaters for 12 days as a PG-13 cut, and will have a dollar from every ticket sold go to the charity "Fuck Cancer". For the film and event, the charity has changed the name to "Fudge Cancer", and was one of the stipulations of Ryan Reynolds doing the film.
The other?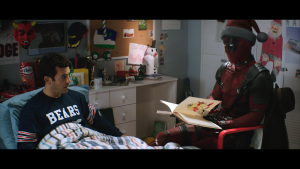 Fred Savage and Ryan Reynolds filmed bookend scenes for the new version of the film that will likely mock Savage's character in The Princess Bride. In the film, Fred Savage played a sick kid who's grandfather was reading him a story. If you love Deadpool's brand of humor, then this is actually pretty perfect.
Once Upon A Deadpool hits theaters on December 12th and will use previously unseen footage as well as the new scenes shot specifically for the re-release.
Stay tuned for more, and be sure to get social with us on Facebook and follow along with us on Twitter @BehindThrills for the latest updates!
For our latest theme park videos please be sure to subscribe to us on YouTube!