It's been a long time since we've done a construction update, at the same time it's been a good while since Universal Studios Hollywood has had this many exciting projects going on. From mysterious track showing up, to possible Nintendo construction. Let's take a deeper look into the ongoings of the Hollywood park. Keep in mind any of the projects mentioned are mere speculation at this point.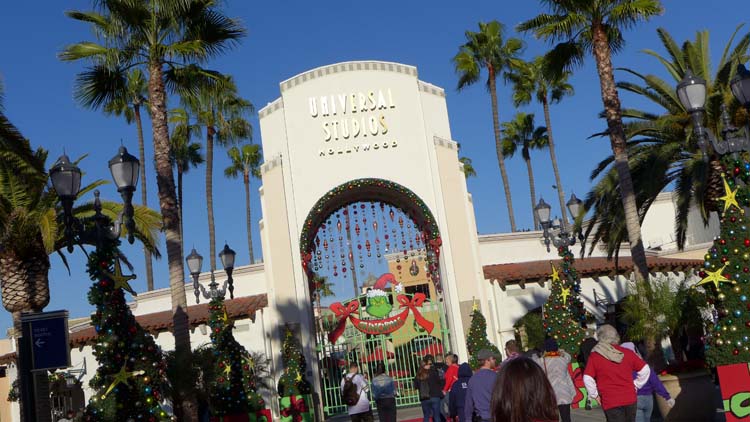 Grinchmas and the holidays are in full swing and the small park is once again being slammed with huge crowds. You can reach more about the holiday offerings here.
To the left of the main gate, where the former Globe Theater once stood an interesting project has been developing. The current rumor is that this plot of land is slated (and well under construction) for the upcoming Secret Life of Pets dark ride which has been speculated and confirmed to be in the works for a few years now. More interestingly, what appears to be ride track can now be seen above the construction walls.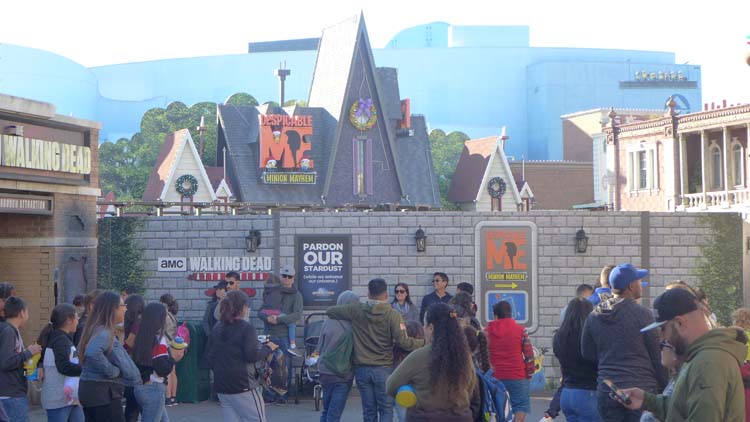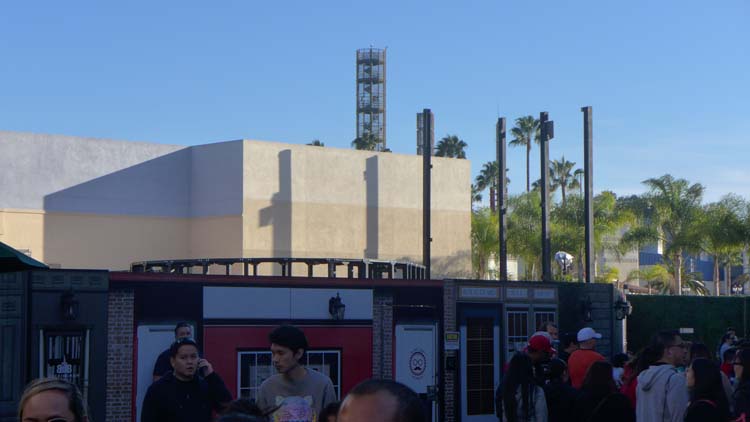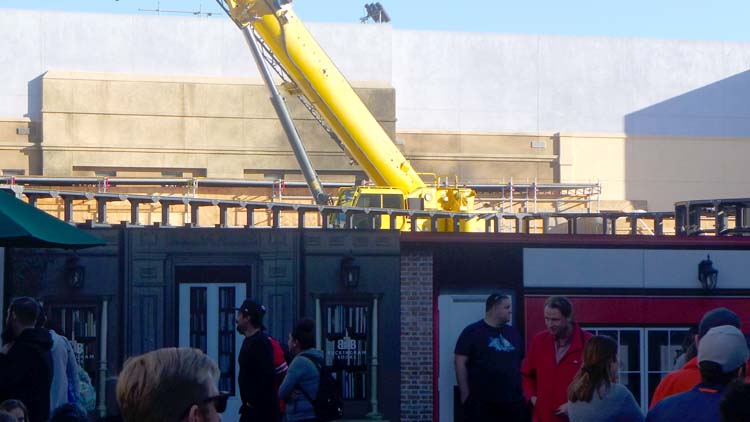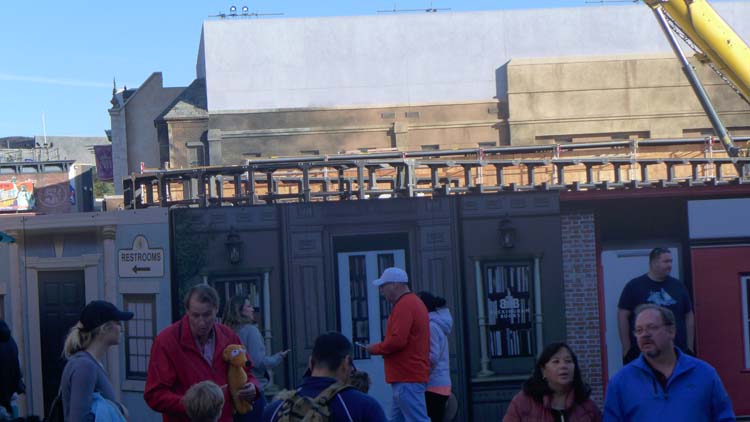 What appears to be the start an attraction showbuilding has also gone vertical.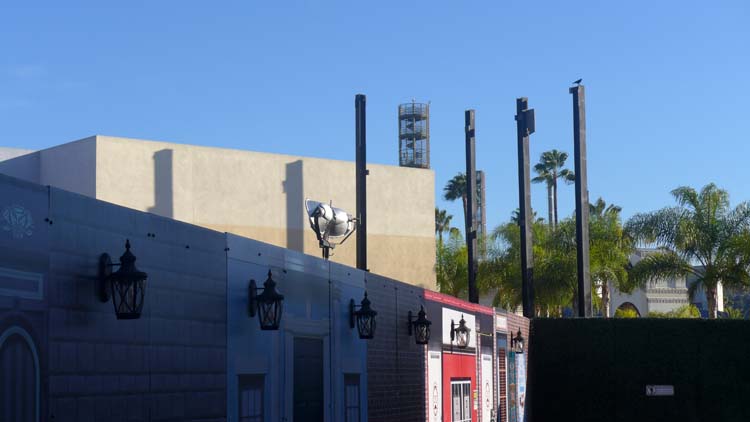 On the Lower Lot, Jurassic Park continues its evolution into Jurassic World and the project seems to be far more extensive than anyone may have initially thought.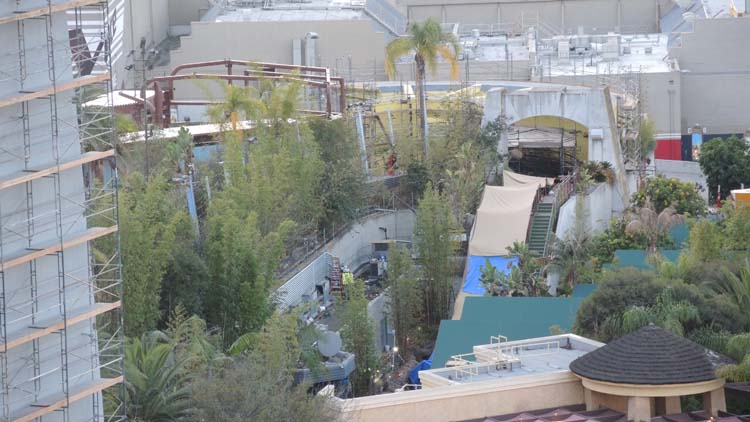 Seems like the new showbuilding is getting a paint refreshing, maybe a new color scheme to match the blue look of the Jurassic World branding.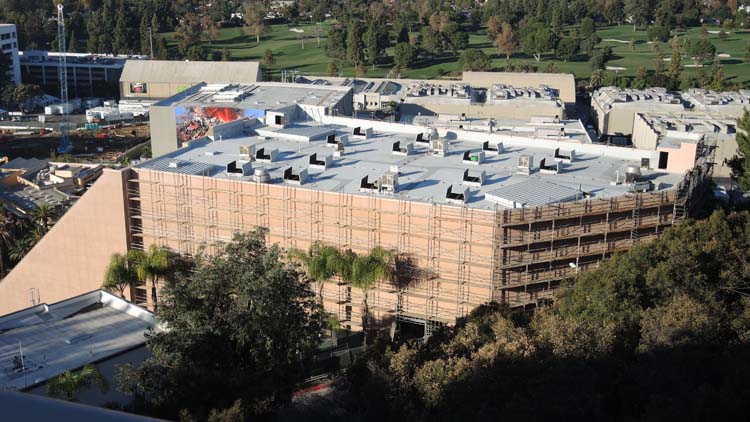 Where things get interesting is in the actual ride portion itself. What appears to be a HUGE showbuilding has been build where the Brachiosaurus lagoon once sat. The first tunnel and left turn appears to also partially be enclosed.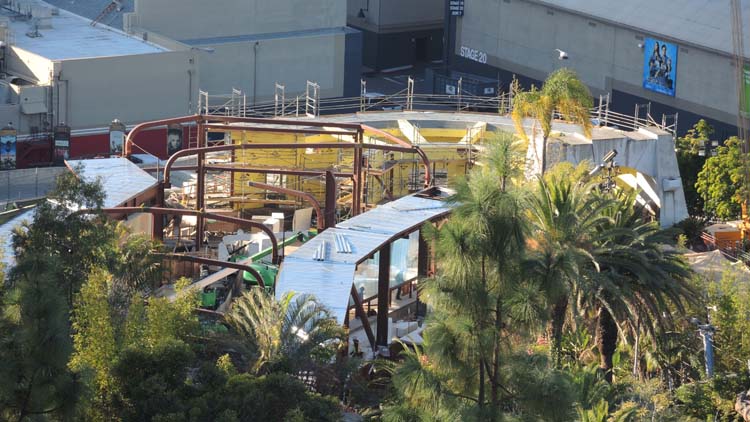 A closer look. Seems like Jurassic World may primarily be indoors in one form or another. Big rumor from our friends at ThemedReality is that the reason for the enclosure is that the new version will feature next generation animatronics AND 8K projection.
Little birdies are whispering in my ear that the Jurassic World ride at @UniStudios will combine next gen animatronics with 8K projection.

— ThemedReality (@ThemedReality) December 3, 2018
Keep in mind this is just a rumor for now, and until it's officially announced, it's not happening. But this does explain why the area is being enclosed. Add that into the epic ending we've heard about, and this definitely going to be a major upgrade to the already classic attraction, with a great new twist that everyone will HAVE to see next year.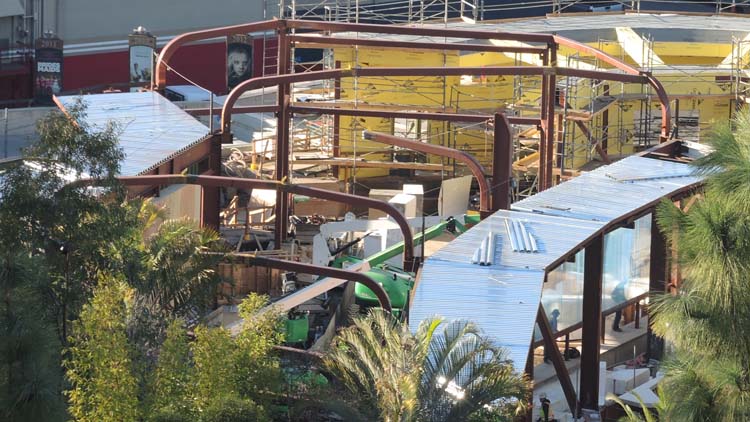 Right next to Jurassic World another big project has started where sound stages 22-25 and 28 once stood. The current rumors are that will be the home of Super Nintendo World which has had construction crews digging and prepping the land for a few solid months.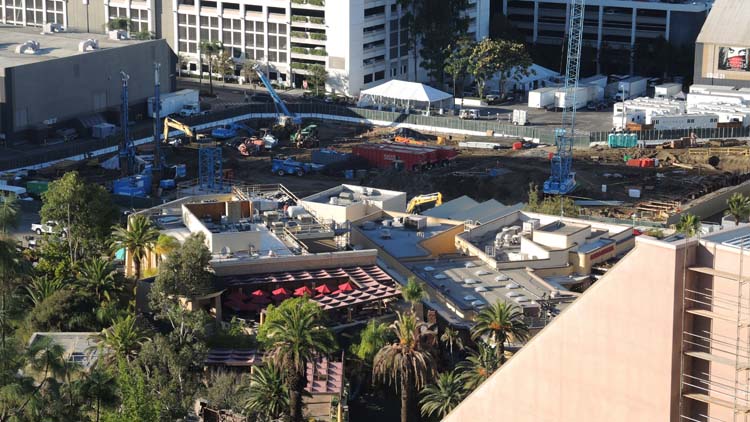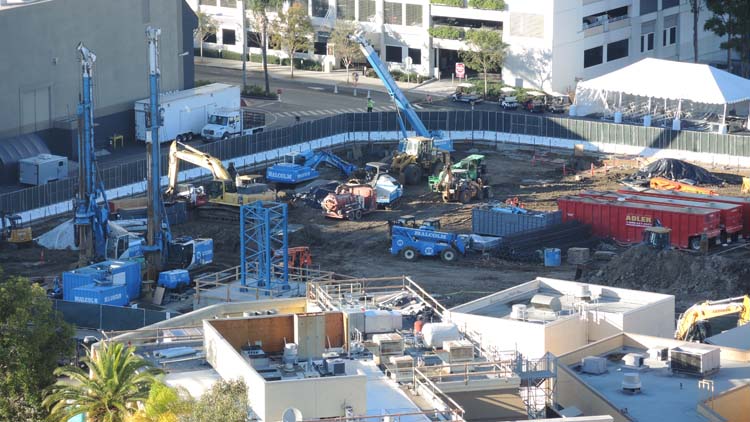 Lots of earth-moving and leveling out of the ground which was once very uneven. The studio sits slightly lower than the park.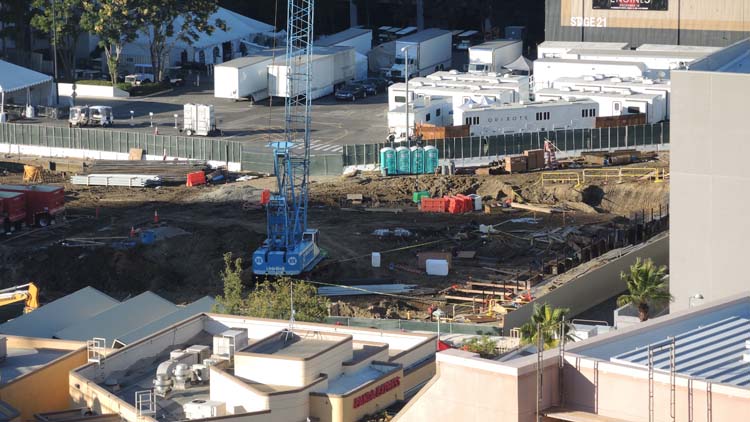 Cranes are being erected.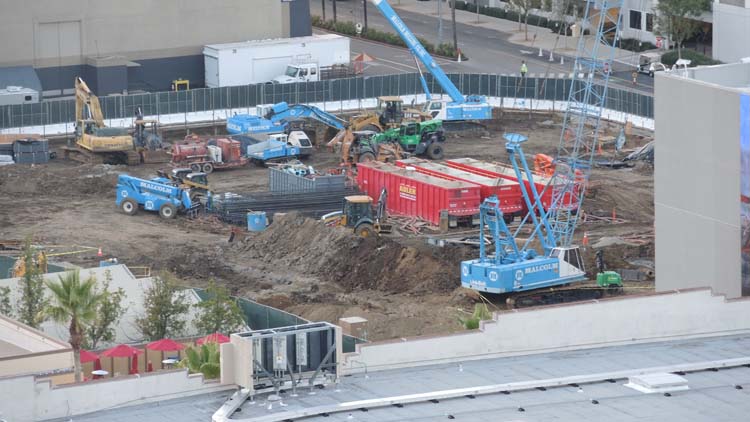 The area being worked on is fairly small, but will expand once Jurassic World work wraps up and the staging area is no longed needed for that project.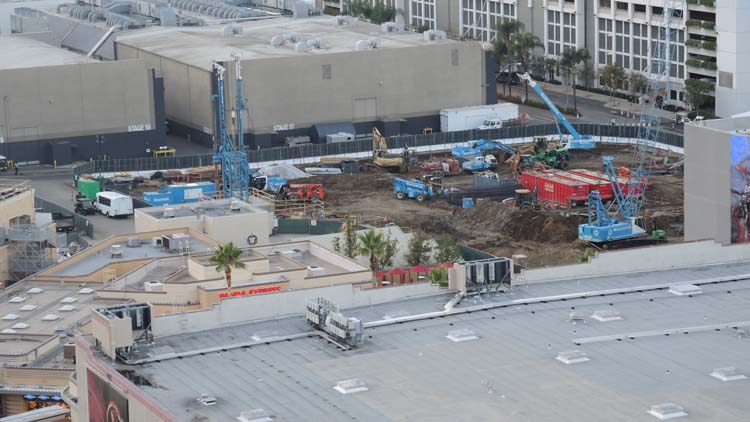 I can't remember the last time (even with Potter) Universal Studios Hollywood had this many huge projects going on at once. It's an exciting time to be a fan. Please remember that apart from Jurassic World any other information is pure speculation until confirmed by Universal.
Are you excited about all these projects? Get social with us and let us know on Facebook and follow along with us on Twitter @BehindThrills for the latest updates!
For our latest theme park videos please be sure to subscribe to us on YouTube!
For more information about Universal Studios Hollywood, including tickets, visit the official website by clicking here!