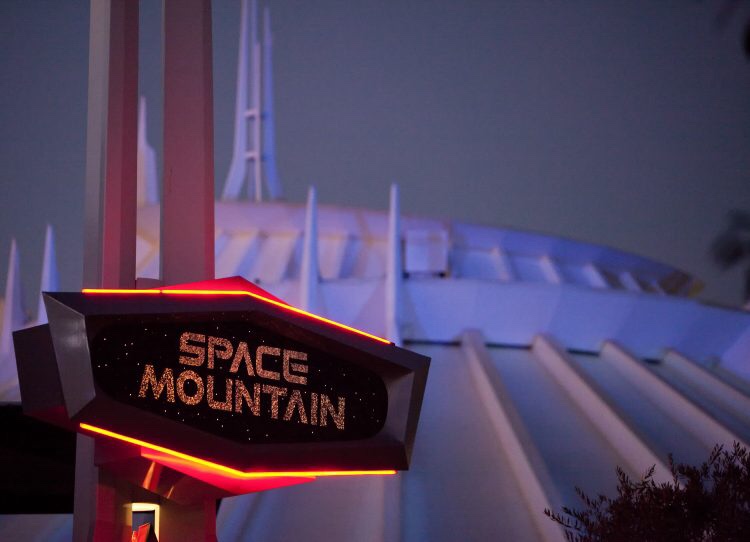 In a bizarre story, Space Mountain at Disneyland remains closed after reports came in on Twitter of a man falling off of the indoor coaster.
Twitter was flooded with the reports, as the man boarded the train but never came back. Of course, as the internet goes, stories range from the man falling off to his death to much more bizarre.
However, as luck would have it, the man simply pushed his way out of the coaster and jumped off during a slower portion of the ride.
According to the local news, the man in his 20's who was stated to have cognitive disabilities, pushed his way off the coaster and got off the ride. Deputies were called to the scene for reports of a person falling out, but quickly realized that was the case. The ride ceased operation for the day and the man was not injured. He was taken to a first aid station and later to a local hospital as a precaution.
The ride was voluntarily shut down and Disney contacted the California Division of Occupational Safety and Health, an agency that inspects amusement rises in the state. Officials stated that the rides restraints remained closed but the man simply forced his way out of it. It's certainly a dangerous situation as the ride is in the dark and features lots of dips and turns on the high speed coaster. No arrests were made and there was no word on when the ride would be reopened, but we would say as early as Thursday.
The attraction reopened Friday Feb 1, 2019 to regular operation.
For our latest theme park videos please be sure to subscribe to us on YouTube!
For more information about Disneyland, including tickets, visit the ifficial website by clicking here