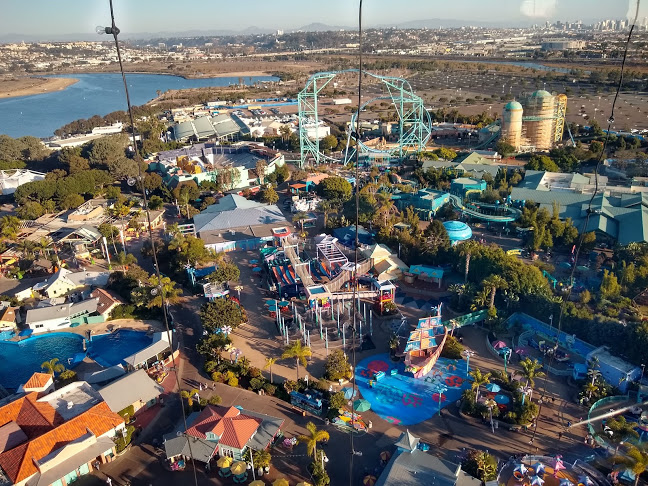 SeaWorld San Diego has a lot happening right now with various parts of the park under construction. According to insiders, it could get a lot busier as the park is preparing to start work for their 2020 attraction. There is already a lot happening with construction on the new 2019 Skyline Horizon "coaster" well under way, and a huge refurbishment of Journey to Atlantis. But, the park could be ready to not only announce, but start sitework for their new 2020 attraction, which would not only be another coaster, but it would be the biggest coaster in the park, and quite possibly in the San Diego area. What is it? We'll get to that, but first let's take a look at the construction and other projects around the park.
First up we have a great look at Journey to Atlantis from our friends over at SeaWorld News. The coaster is undergoing a major rehab, and has been pretty taken apart. There's been tons of work happening on the main lift as well as the track and the water chutes. It's still too early to know exactly what all is being done, but it's likely that we can expect a smoother, nicer experience on the water coaster, and hopefully some updated sound and effects.
There's still lots of work being done on Tidal Twister, the new Skyline Horizon attraction that will pit riders against each other, as they twist and flip through a figure eight coaster type attraction. The work is being done on the former aquariums, and in the surrounding areas. We should see an expanded aquarium section along with the ride.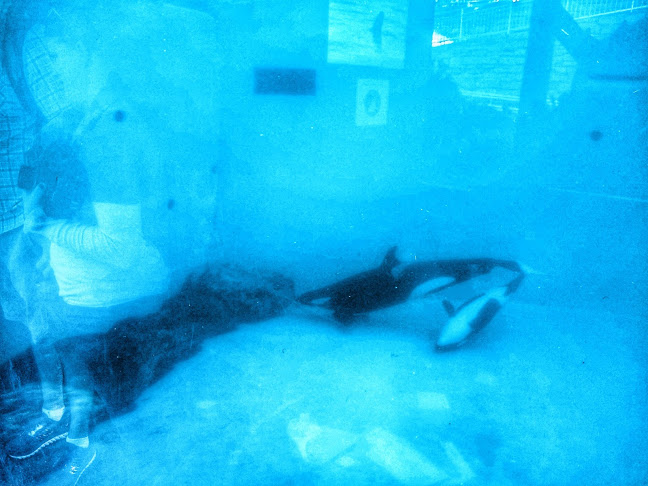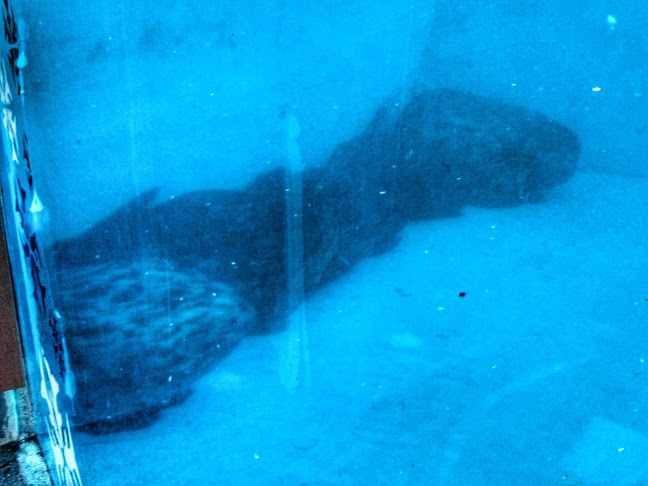 Meanwhile, at Shamu Stadium, the park has installed a few rocks that pretty much serve as decoration for the tanks, and enrichment for the animals. When SeaWorld News asked if this was to add a more natural look to the tanks, it was pretty much explained as an experiment to see how the animals would react to something new in the tank. It was also added to be a home for fish that had been added. If you look close, you can see what looks like fish kind of scurrying around. The theory was that the animals wouldn't bother the fish, and it would be something that would add to the natural areas. While the whales do not care about eating the fish (they are fed after all) the older whales really do not pay much attention to the fish. However, the younger whales, like Amaya, love the additions and have spent a lot of time chasing and playing with the fish. Not eating them…just playing with them, which is likely to cause stress to the fish. We'll see if the fish become permanent residents, or if they are simply going to remove them and let that experiment go.
Permits have been filed for expanding the trellis around the park, and metal detectors. Metal detectors are a pretty standard occurrence at theme parks these days, so it should not be a big surprise.
What does come as a surprise, however is the rumor that a new coaster will be coming to the park for 2020. And from all the sounds, it's going to be a big one. In fact, it could be the biggest coaster that the park has ever seen. The park already has plots of land that have been approved for expansion and use, and this new coaster would go on that land. It would be in the "dump area" behind Electric Eel. Electric Eel measured in at 150 feet, which was amazing for the San Diego area. The new coaster could break the 200 foot mark. We aren't sure of any details, but the coaster could end up being a drop, or dive coaster. Dive coasters usually have a 90 degree (or more) vertical drop, which SeaWorld isn't a stranger to. The company has two dive coasters, with Sheikra and Griffon, both B&M coasters. The new coaster will not be a massive new B&M (there simply isn't the room), but could be a smaller version, much like Hang Time at Knott's Berry Farm down the road. Hang Time is by Gerstlauer, who makes amazing family style coasters that pack a punch. Then again, it could be nothing at all. We just don't know anything solid yet, and it is a rumor at this point.
On Saturday, January 5th there will be a "Town Meeting" type of talk where passholders and guests can sit in on the revised Master Plan announcement. If there is going to be a new coaster, it will likely be announced there. After all, the park announced Steel Eel in January of 2017, over a year before it was opened, at a similar event. They may not give exact details or names, but could give the news that a coaster is indeed coming. The coaster will have to pass the review of the California Coastal Commission, but it will be on land that is already approved for that type of development.
Add this to the rumor that the Pets Show will not reopen (it's still listed as closed by all park calendars) and will get either a revamped stadium, or an expanded Sesame area and SeaWorld San Diego will be very busy with construction for the foreseeable future.
Stay tuned for more from SeaWorld, and be sure to get social with us on Facebook and follow along with us on Twitter @BehindThrills for the latest updates!
For our latest theme park videos please be sure to subscribe to us on YouTube!
For more information about SeaWorld San Diego, including tickets, visit the official website by clicking here!