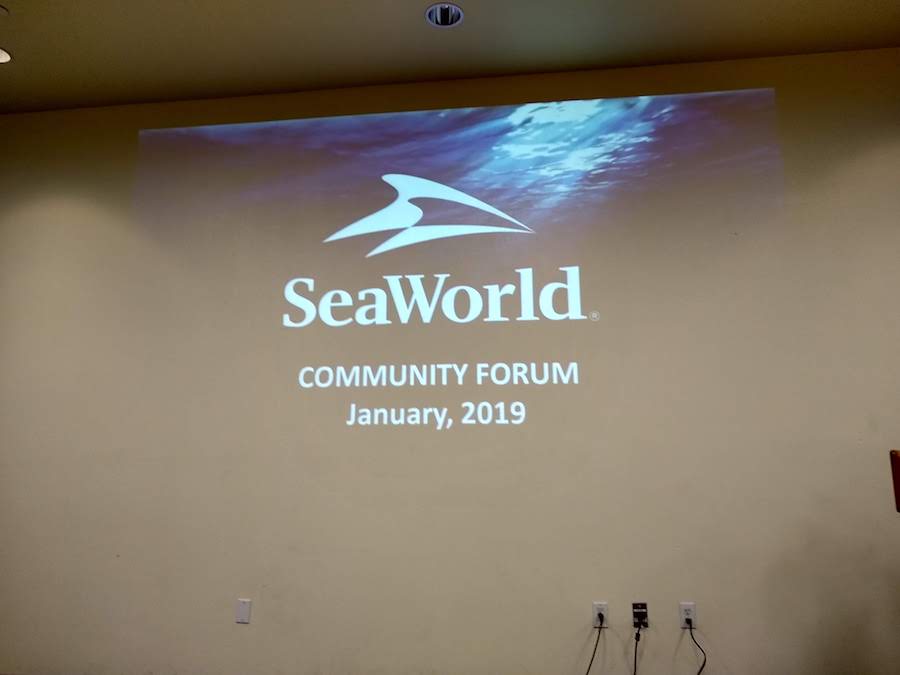 During SeaWorld San Diego's Community Forum yesterday, the park laid out the plans for the next few years, which included the all new Dive Coaster, Mako.
While that's not coming until 2020, the park is rolling out a massive line up of new events, shows and celebrations for 2019 that will bring a whole year of fun and innovation to SeaWorld San Diego. The park will continue their massive line up of festivals, with the return of the massively successful Seven Seas Food Festival, as well as the return of Electric Ocean. There will also be a new nighttime show featured with Electric Ocean that will use cutting edge technology. But more on that in just a minute.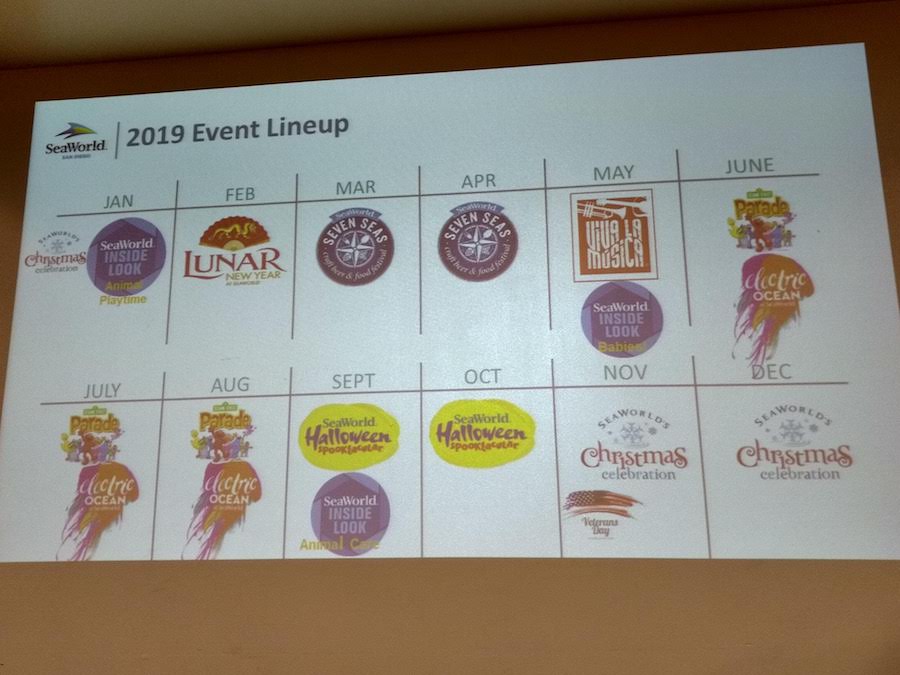 The event schedule will see a brand new event kick off the new year, next weekend with "Inside Look". The park will give guests the chance to go behind the scenes and get up close and personal with the day to day activities that it takes to make the shows happen, and the care that goes behind all the animals in the park. In February, the park will launch their Lunar New Year once again, as they celebrate Chinese heritage with food, shows and more. In March, the park will once again launch their massive Seven Seas Food Festival, followed by Viva La Music in May, another "Inside Look, also in May and followed by three months of Electric Ocean and the return of the Sesame Street Parade. Of course September will see yet another "Inside Look" and the park will usher in Halloween with Spooktacular. In November, Rudolph and all his friends return for Christmas.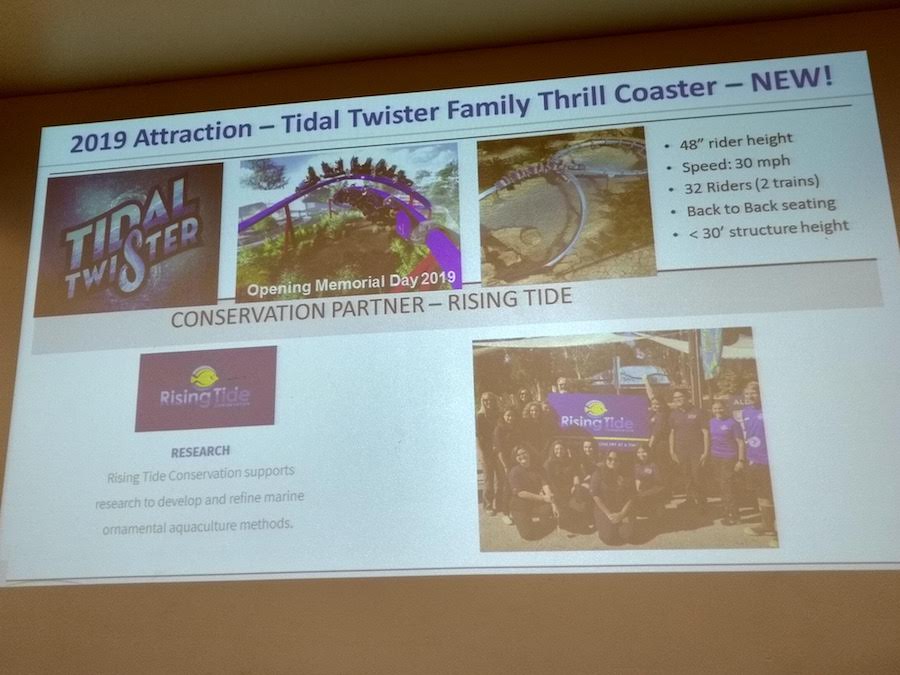 Of course there's a big new attraction on the horizon this year, with Tidal Twister. The new thrill ride will take guests 48 inches and up on two trains with back to back seating, on a ride that lays fairly low to the ground at 30 feet. Guests will spin, flip and come within inches of the other train as they spin around at speeds of up to 30 mph. The ride will be opened with the cooperation of Rising Tide Conservation, which supports research to develop and refine aquaculture methods. That ride is expected to open on Memorial Day weekend. You heard it here first!
The park will also be celebrating their 55th anniversary in March. Celebration weekend will be March 23rd-24th, and will include a huge Pass Member event, as well as special entertainment, special food and merchandise, as well as specials on Animal Experiences. While the park will celebrate, they will also focus on all the huge conservation and rescue efforts that SeaWorld stands for worldwide. While the park is known for whale and dolphin shows, they have a massive hand in the rescue, rehabilitation and release of over 30,000 animals and counting. To push that point home further, there will be a new focus on the Rescue Plaza, where the park will upgrade it and give a better look at what goes into the rescue process at the park.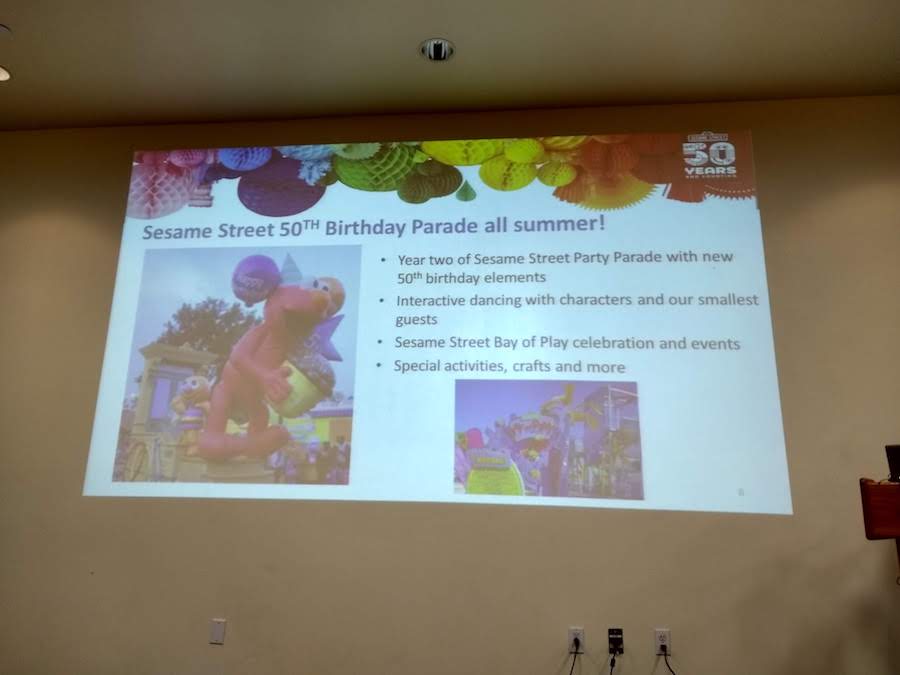 We've already told you about the return of the Sesame Street Parade this summer, but the park will also be celebrating 50 years of Sesame Street with the addition of new parade elements, such as balloons and floats. There will also be huge events in the Sesame Street Bay of Play, as well as different activities and crafts, all revolving around Sesame Street and the impact they've had on learning.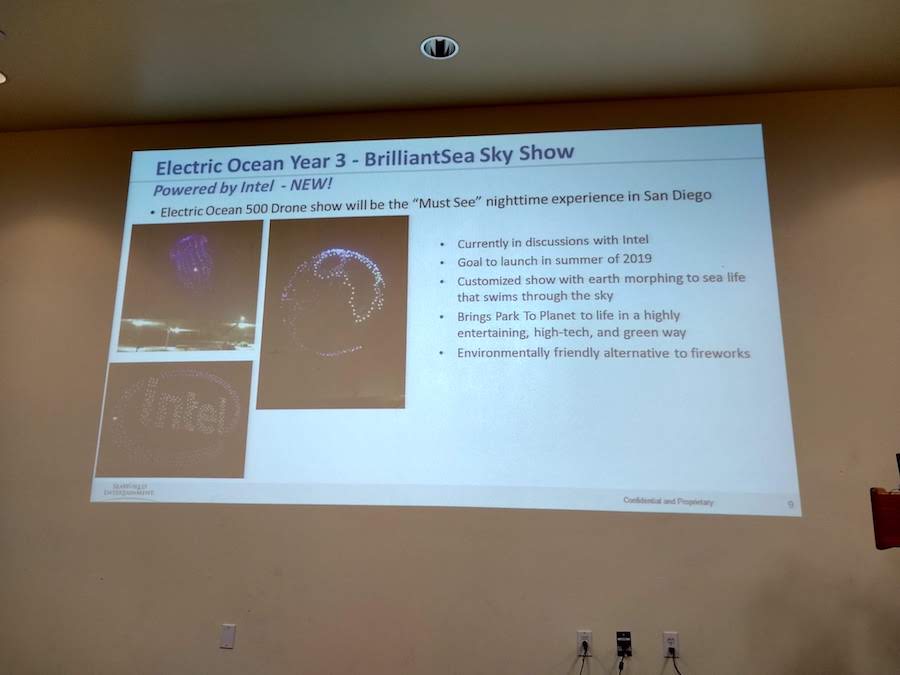 Finally, Electric Ocean will be returning this summer, and when it does, there could be an all new nighttime spectacular coming with it. BrilliantSea is an all new Sky Show using drones, and powered by Intel. The show is far from a sure thing, but if it happens, it will bring hundreds of programmed drones together to perform an amazing light show to a sweeping soundtrack. Some of the key features that were pointed out were how the drones would transform to a globe and then into sea animals that "swim" in the sky. SeaWorld is currently in talks with Intel to make it happen. The show does sound very familiar to the Christmas Drone show that happened at Disney Springs in 2017. That show did not return to the entertainment district in 2018.
Want to see more pictures from the presentation? Check out our huge gallery below!
Stay tuned for more from SeaWorld, and be sure to get social with us on Facebook and follow along with us on Twitter @BehindThrills for the latest updates!
For our latest theme park videos please be sure to subscribe to us on YouTube!
For more information about SeaWorld San Diego, including tickets, visit the official website by clicking here!