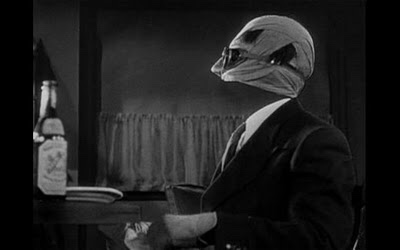 Universal's Classic Monsters are a long neglected gold mine that has failed to get any of the old monsters out of the shadows. They've tried with films like Dracula Untold, The Wolfman and the recent Mummy reboot. They had big plans with a "Dark Universe" film series, which would eventually unite all the monsters under one cinematic umbrella. The plans included Bride of Frankenstein with Angelina Jolie, and a new Invisible Man with one of the most visible (and controversial) actors today, Johnny Depp. That all unraveled when The Mummy failed to light the box office on fire.
Now, the production company behind some of the biggest names in horror in the past ten years, Blumhouse, is going to give it a try. And they're bringing a veteran writer and director of a proven horror franchise with them. Leigh Whannell of the Insidious Franchise, and the different and fun Upgrade. Whannell will direct the new version of The Invisible Man, and will one of many new Universal Monster films coming from the studios.
"Throughout cinematic history, Universal's classic monsters have been reinvented through the prism of each new filmmaker who brought these characters to life," said Peter Cramer, Universal's president of production. "We are excited to take a more individualized approach for their return to screen, shepherded by creators who have stories they are passionate to tell with them."
While the reports say that Whannell is directing the Invisible Man, Universal has been in talks with other creative directors to bring their visions of the classic Universal Monsters to life. The films could skew origins a little, in order to bring the monsters into a more modern light and setting. And Universal has been in talks with multiple directors, which means that while Whannell and The Invisible Man has been announced first, it may not be filmed or released first.
It's at this point in the story that I have to stop and say a little prayer for The Creature of the Black Lagoon. It's a personal favorite, even though the original film does not hold up today. It's lost some of it's fright, and some of it's edge as a true, blood curdling horror film. And that's where Universal needs to go with these new monsters. They've tried for far too long to make their characters appealing to the younger crowd, and making them Action-Adventure Movies (I love you Brandon Fraser, but Mummy is horror not popcorn flick). While the first Mummy movie worked for that, it was beaten into the ground. Let's have the monsters simply be monsters, and doing bad stuff for the sake of being bad.
Stay tuned for more, and be sure to get social with us on Facebook and follow along with us on Twitter @BehindThrills for the latest updates!
For our latest theme park videos please be sure to subscribe to us on YouTube!