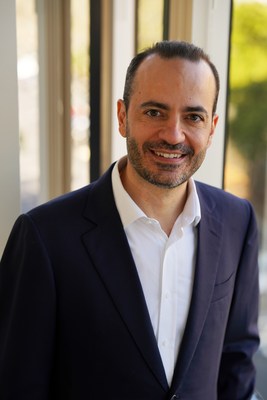 On Tuesday, after almost a year of prospering under Interim CEO John Reilly, SeaWorld Parks and Entertainment (SEAS) named Gustavo "Gus" Antorcha as CEO. The move comes on the tail end of an amazing year of growth for the company, and right before the 4th quarter and 2018 earnings announcement.
Antorcha was most recently the Chief Operating Officer of Carnival Cruise Lines, a subsidiary of Carnival Corporation & PLC, the world's largest leisure travel company, where he worked for over eight years. Prior to joining Carnival, Mr. Antorcha was a Partner and Managing Director at the Boston Consulting Group (BCG), a global strategy and management consulting firm, where he helped clients set strategy and drive operational excellence in the travel and leisure industries. Mr. Antorcha graduated magna cum laude with distinction from Duke University and subsequently earned an MBA from the Stanford Graduate School of Business.
I am excited to join the SeaWorld team. SeaWorld has an irreplaceable portfolio of incredibly valuable assets and brands and provides guests with highly differentiated and inspiring experiences. The organization has an outstanding group of dedicated employees who, together, have a clear focus on improving execution, enhancing the guest experience and growing revenue, profitability and free cash flow. I look forward to working with this talented group to enhance and accelerate these efforts and to help realize the full potential of this business for all stakeholders.
"In addition, I am deeply impressed by the Company's commitment to animal welfare, conservation, rescue and education, and I am proud to be working with the more than 1,000 veterinarians, zoologists and other animal care specialists who devote their lives every day to animal care at SeaWorld."
"We are thrilled to welcome Gus to the SeaWorld team," said Yoshikazu Maruyama, Chairman of the Board of Directors. "Gus is a proven leader with broad experiences in the travel and leisure industries. His unique combination of strategy, operations and leadership skills make him the right person to lead SeaWorld through its next phase of growth. Gus helped deliver strong financial results and improved guest satisfaction at Carnival by leading efforts to optimize pricing, improve onboard marketing and communications, introduce new guest experiences and drive capital and cost efficiencies – all core to SeaWorld's current strategy."
Reilly, who started with the company when he was just a teenager, will not be going anywhere, as he will become the Chief Operating Officer for the company. Reilly has been instrumental in pushing the company forward over the past year, and has seen not only tremendous growth in attendance at the parks, but also as a driving force in keeping the company moving forward, and out of debt.
There's a lot of things happening as the company moves forward. They are at the start of what is sure to be their biggest year yet, with tons of high profile projects happening at parks all over the country. There's also tons of rumors of buyouts and mergers happening. This year will definitely be the "make or break" for the park, as they try to redefine themselves as a vacation destination, and a force of conservation and awareness. We wish Mr. Antorcha all the luck, and hope that the company continues it's forward momentum.
Stay tuned for more from SeaWorld, and be sure to get social with us on Facebook and follow along with us on Twitter @BehindThrills for the latest updates!
For our latest theme park videos please be sure to subscribe to us on YouTube!
For more information about SeaWorld, including tickets, visit the official website by clicking here!