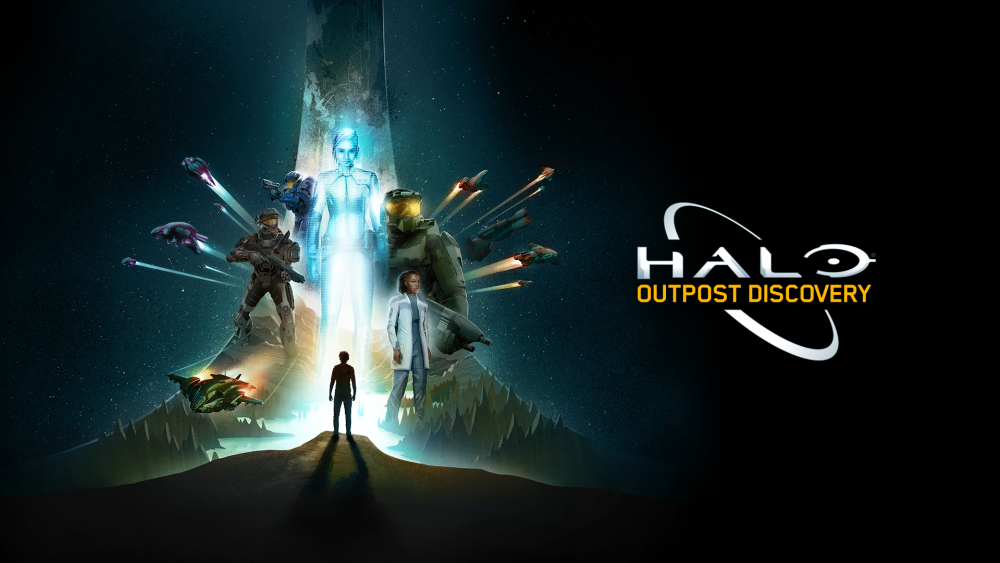 If you've ever wanted to know what it's like to be in the Space Marines, interact with Cortana, or even explore a HALO installation like Master Chief, then you're in luck. An all new Touring Experience based on the Halo Game franchise is coming to five cities in the United States this Summer, and your chance to be recruited is coming very soon.
Welcome to Halo: Outpost Discovery
The new experience is coming from Herschend Live, the company responsible for the Harlem Globetrotters and Dollywood Park in Pigeon Forge, TN. The new Halo experience sounds like more of a convention than a theme park, but there's no mistaking it for what it is-The chance to immerse yourself in the world of the hit Microsoft and 343 Industries Xbox game series, HALO.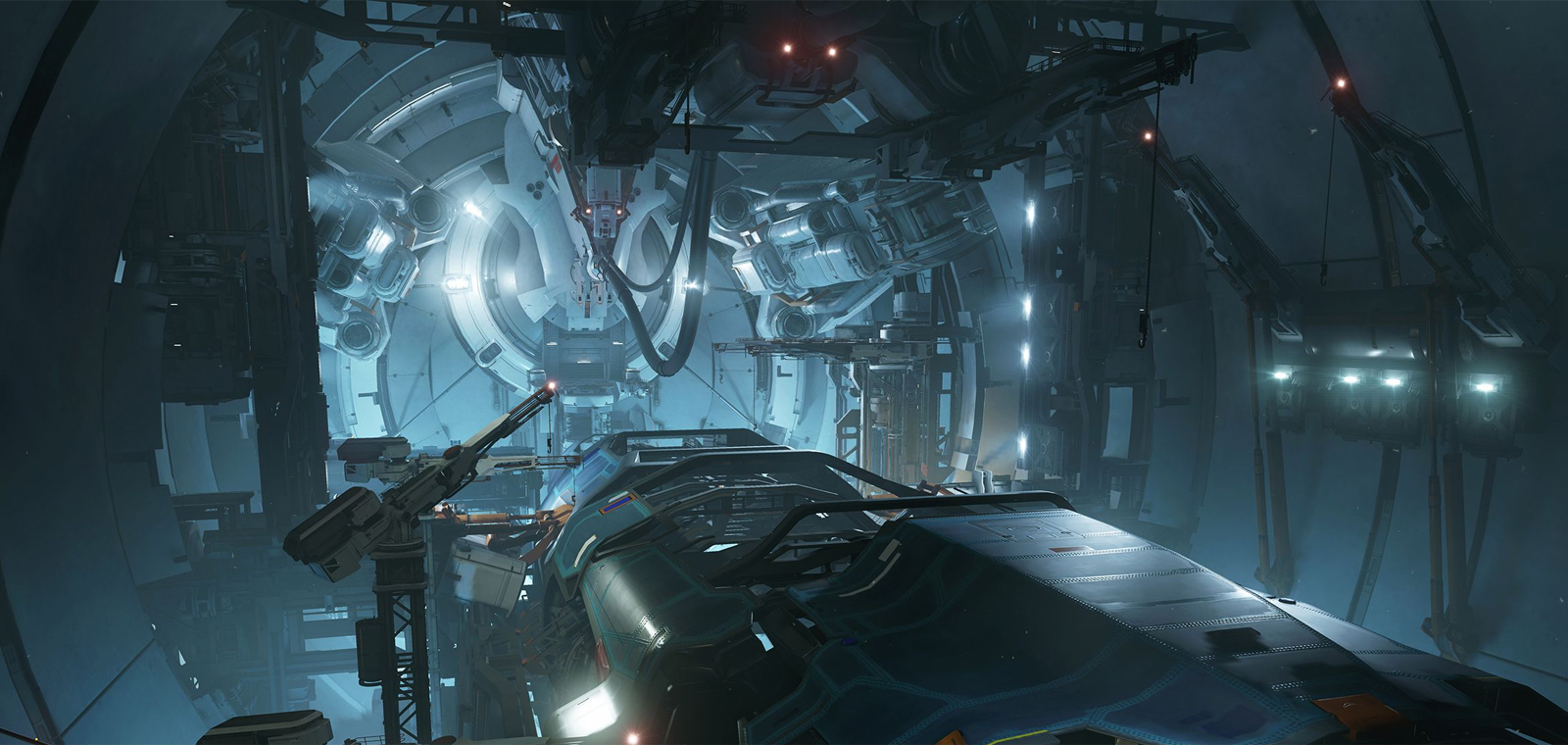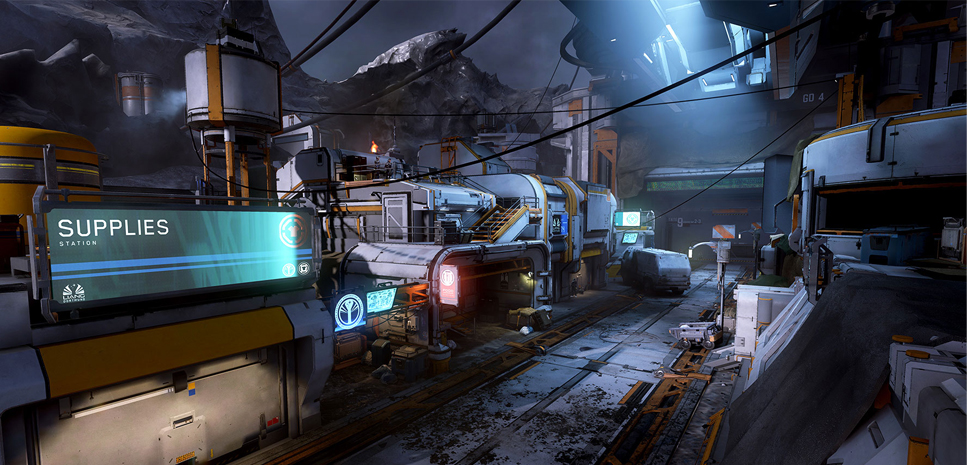 So what is the Halo experience? It's a traveling 300,000 foot experience that kicks off in Orlando on July 5th. It'll then travel across the country to other major cities, where fans and guests will get to experience a combination of a theme park and festival atmosphere. The event will last an entire weekend, and will be anchored by the Halo: Outpost Discovery event, which will feature over ten interactive experiences, as well as vendors.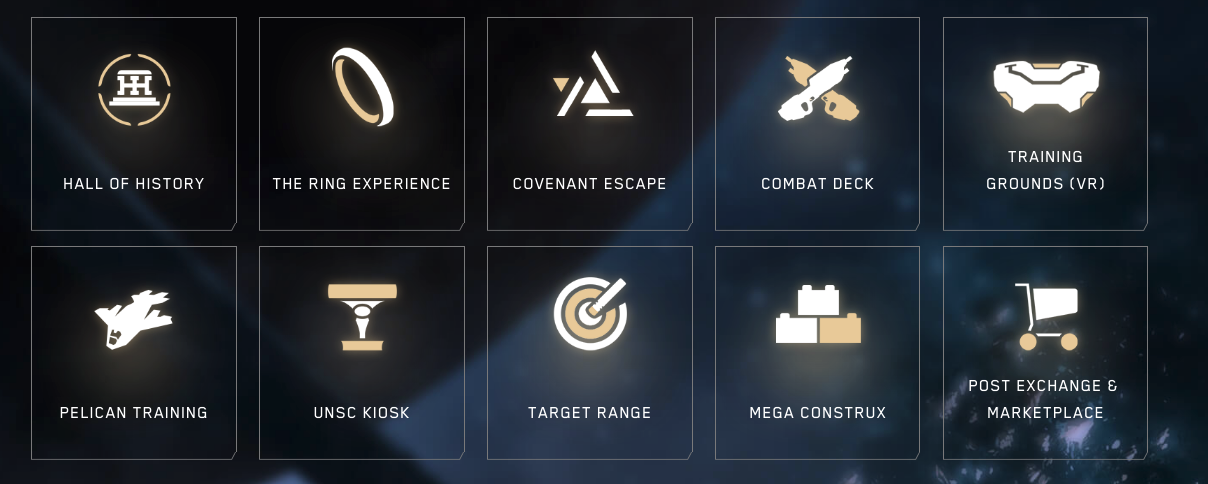 Here's the experiences you can discover:
Hall of History: The beating heart of Halo: Outpost Discovery is the Hall of History, where you immerse yourself in the achievements and tribulations of humanity through a combination of informative graphics, artifacts, and tangible visuals pulled directly from the Halo franchise. Featuring everything from United Nations Space Command (UNSC) weapons and accessories, uniforms, an iconic to-scale Warthog, life-sized sculptures, and more, this exuberant, visceral tour of the Halo universe is the perfect introduction to your journey. In the Hall of History, new and experienced Halo fans alike will find something to discover.
The Ring Experience: The Ring Experience lets guests explore the story of the mysterious Halo Array through artifacts that leap off the levels and pages of some of your favorite Halo titles. At the center of the Ring Experience is a visually immersive, multi-projector, dome-based theatrical experience, featuring a never-before-seen exploration of a Halo ring, giving fans a brand-new appreciation for the sheer scale, mystery and power of these ancient installations.
Pelican Training: Step into the Pelican Training Simulation, an interactive -experience that gives you an opportunity to get hands-on with some of the UNSC's most battle-hardened hardware through teamwork and deft decision-making.
Covenant Escape: Explore a reclaimed section of a Covenant ship in this escape-room-style experience. Attendees will aim to familiarize themselves on various high-risk boarding maneuvers and strategies commonly undertaken by the UNSC. As the challenges intensify, guests must work together to disable the Covenant technology as quick as possible in order to set themselves free!
Target Range: A challenging, interactive target range lets guests see if they have what it takes to defend humanity. This fast and fun test of skill will feature UNSC and Covenant-themed blasters, target alleys, and integrated touch panels that allow attendees to choose from a variety of game difficulties and target profiles. After each match, guests will be able to view and compare their speed and accuracy with each other to see which recruit reigns supreme!
Training Grounds (VR): In teams of three, guests work together as they play against the opposing team in a variety of game types in virtual reality.
Combat Deck: Experience the rush of playing Halo in "real life" with this Halo-themed laser tag Combat Deck. Danger is present around every corner, as guests and their squad mates must use their cunning and coordination to win this fast-paced, team-based, pulse-pounding activity. Two teams of up to twenty will go head to head for a chance to claim victory in the ultimate "Big Team Battle" experience!
Hundreds of Game Stations: With hundreds of game stations for fans to play, the Halo series is at your fingertips at Halo: Outpost Discovery. Experience the series' epic campaigns or challenge friends and strangers alike to a Multiplayer match in the suite of iconic maps and modes.
Cosplay: A dedicated space that celebrates our cosplay communities – all cosplayers are welcome to enjoy photo ops, participate and showcase their costumes, and compete in a contest with awards for the most fantastic creations.
Mega Construx: Create your own version of Halo missions and battles with Mega Bloks! This exhibit is open to fans of all ages and is the perfect shared experience that guests from the entire family can enjoy. Create figurines and check out master-built sculptures that bring the Halo universe to life.
UNSC Kiosk: Have questions? Visit our onsite informational booth. Here, attendees can inquire about the show, special events, and receive other information related to Halo: Outpost Discovery.
Post Exchange: If you're looking for a unique retail space that has one-of-a-kind Outpost Discovery products, memorabilia, and collectibles, look no further! The PX (Post Exchange) offers a wide variety of exclusive items that are available only at Halo: Outpost Discovery in Orlando, Philadelphia, Chicago, Houston, and Anaheim.
Marketplace: A hub for both new and experienced fans to explore all aspects of the gaming culture, featuring vendors and resources that specialize in a variety of items including merchandise, collectibles, cosplay materials, games, and even a few surprises!
Community Meetups: Embrace your fandom with the community and forge new connections through gaming, deep dives into the lore of the Halo franchise, special events, panels and much more.
Food and Beverage: Halo: Outpost Discovery will feature onsite food and beverage to enjoy, allowing fans and families to spend an entire day in the Halo universe.
The tour will start from July 5-7 in Orlando, then jump to Philadelphia from July 19-21, Chicago from Aug. 2-4, Houston from Aug. 16-18 and wrap up Aug. 30-Sept. 1 in Anaheim.
The possibilities for future applications of this are endless. Of course, video games in theme parks are a very big deal right now. Cedar Fair and Ubisoft have an amazing partnership that has brought several shooting experiences to their parks across the country, and that partnership is ever expanding. There's the VR concepts from the Void with the Star Wars experiences at Disney Springs and Downtown Disney, and of course the big one is the entire land at Universal parks devoted to Nintendo. If this experience is successful, then we definitely see the possibility of Hershcend and Microsoft teaming up for a more immersive and permanent experience.
We're extremely excited and can't wait to see what the two companies cook up. Look for more information coming very soon.
Sign up for updates and check out more information at the Halo Outpost Discovery website.
Stay tuned for more, and be sure to get social with us on Facebook and follow along with us on Twitter @BehindThrills for the latest updates!
For our latest theme park videos please be sure to subscribe to us on YouTube!