Halloween. It's only 8 months away!And that means that HHN at Universal Orlando is right around the corner…lurking…waiting. Now, I know you're probably saying "But it's way too early for any solid HHN information", and you know what? You're right! There is really no solid information out there, and of course, Universal hasn't released much.
BUT, it's never too early to speculate, and talk about rumors that are floating around! Will these all happen? Of course not! But that's not going to stop us from talking about what we could see, what we want to see, and what we likely won't see.
Again, none of this is likely to happen, and it's not circulating that it will in any way, shape or form. If anything on this list happens (or doesn't) it's just pure, sheer, unbridled luck. If Universal hasn't released it, it ain't happenin!
We'll break down what we know is happening, what is likely not to happen and what we think honestly could happen.
What we know for sure
Dates: The event will run on select dates from September 6th until November 2nd. The entire calendar is out, and HHN runs for a whopping 41 days. It's seriously the longest it's ever done.
Location: Universal Studios Florida. Sorry folks, if you were hoping for a two park event, or even a return to Islands, it's not likely happening this year.
Scare Zones and House Numbers: This year will see ten houses once again. We're not sure how many will be originals, and how many will be properties, but last year it was an even split. And last year, while there were some houses that were "good" there weren't any that were horrible. The same can be said about Scare Zones. Five scare zones again this year, and let's hope they're all as solid as the line up was last year.
Big ticket Deals on Sale Now: Right now there's a deal for tickets. If you buy one night, you can get a second night free. It's an amazing deal, and gives you two nights of terror for just the price of one.
Not Happening (Likely)
Anything Warner Brothers Related: Warner Brothers, and more specifically, New Line Cinema have an amazing slate of horror films. From Freddy vs. Jason, to the Conjuring Franchise, and even the new IT movies, it's a solid line up. Warner Brothers and New Line thought so too, and have created their own Halloween event. They even said that they're going to stop leasing out their properties for haunted events, and bring them "home" to the Warner Brothers Studio event. So that means if you were hoping for IT this year, you can pretty much stop holding your breath. That's the same with Freddy, Jason, and many of the others. Conjuring, Annabelle…any of those are pretty much guaranteed to not be at Universal ever again. Of course…I could be wrong.
Anything Fox Related: I've already heard that a big rumor is the original Alien film, or even Aliens. That would be nice. But let's face it, Disney and Fox are merging, and Disney is not likely to let the properties out of their hands during this process. They've used properties like Aliens vs. Predator, and it would be amazing to see a stand alone house, it just doesn't seem likely with the merger happening. And if we're honest…ever again.
Two Parks: Most of you only heard about these glorious events. While it sounds glorious, it was a HELL of a lot of walking. And the event only had about 5-6 houses back then too! While the two park thing sounds amazing, pretty much the only way you'll see that happen again is if there's major construction…like Nintendo…in the areas that most of the HHN houses are kept. That hasn't happened yet, so there's a good bet that you won't see two parks this year. Next year? Well it IS the 30th.
Icons: The event IS the icon! Okay, that's the corporate line…but we all love to have one central villain to route behind. Unfortunately, the event simply doesn't NEED it. Back in the day, the icons gave the event a face, and that made people associate the big scary guy with HHN, and want to go.  HHN doesn't need a face anymore, people already know what HHN is, and all they want to know is what big scary movie or TV show will be there.
Probably Happening
So we have an idea of what is happening, and what isn't likely happening, here's some things that are probably happening. Call it a hunch, or intuition, but there's some things that you can likely count on, just based on past experiences.
Stranger Things 2: The first maze based on the hit show was MASSIVE. It's the only house that I was only able to do once, because the lines were consistently long. It was so huge that Universal brought it back for one day in November, and the lines were just as damn long…in the middle of the day! Let's add the fact that there's a new season of Stranger Things, and the hype will be off the rails for a second season house.
Academy of Villains: This group is amazing. If you like the show, or you don't, you can't help but to admit that this is one dedicated and hard working dance troupe. It's not for everyone, but just about everyone who sees them, loves the show. The group is also posting a lot of stuff on their Instagram pages as well. This would be the fourth time that Academy of Villains will do a HHN show, if it happens.
More Street Shows: Projections on the side of buildings, and miniature shows on small stages throughout the scare zones, made some of the scare zones last year. It would not be surprising at all if this year, we will see small shows in EVERY scare zone, or at least more than one. It helps disperse the crowds from certain areas, and it keeps things fresh throughout the night.
What Could Be
Okay, here's the fun stuff. What could actually happen at this year's Halloween Horror Nights at Universal Orlando? There's tons to talk about, and tons of stuff that we can speculate on. Again, keep in mind that this is not "leaked" information, but just pure speculation based on current trends, horror films, and fan chatter. If any of this is actually happening, we don't know at all…we're just wildly guessing.
Theme
Last year we saw HHN 28 take on the 80's in a huge montage of cassette tapes, video tapes and 80's themed horror. It spilled into the streets and made a great mess and homage to all things 80's. It was beautiful.
It was one of the most popular years of the event so far, and it was a record breaker, according to the latest results announcement from Comcast. So what has happened ever since the 80's? When we get something good, you always get a sequel! And I think that's exactly what you'll see this year, a sequel to last year. 80's movies always had bigger and better sequels, sometimes to mixed results, and it would not be surprising to see the "story" of the event continued with 29.
Will that mean that we get sequel houses and streets? Maybe, but I think you'll get more of a sequel feeling, rather than repeats. That means that it won't feel like the same old thing, all over again, but instead continuations of stories. Does that make sense?
Properties
Halloween Horror Nights has been an interesting mixture of properties of late, with big time Horror films making up the event. Every year the event snags a legendary property that ends up making for a real strong haunted maze. They don't always follow EXACTLY what the story is, scene for scene, but they are still amazing regardless. Poltergeist and Shining are two examples of houses that have been outstanding, but deviated from the path laid out in the films. With that in mind, and also thinking of sequels, here's what we could see from HHN this year, as far as properties.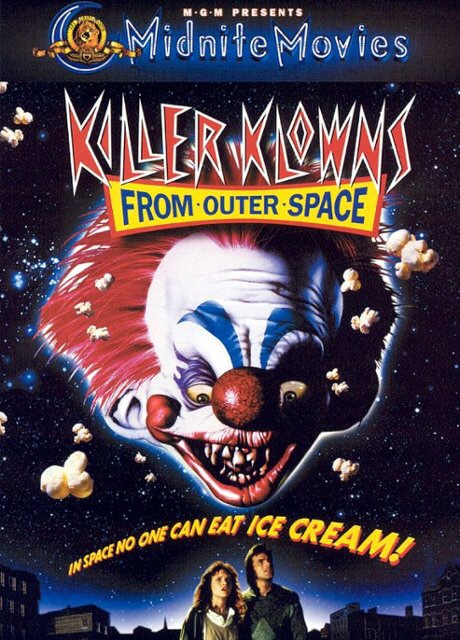 Killer Klowns From Outer Space: One of the coolest scare zones from last year was Killer Klowns From Outer Space. It was simple, it was small, and man was it fun. It served more as a photo op scare zone than anything, but the potential for a great house is there. Expanding upon the scare zone, and taking guests more in depth to the story, we can probably get some genuinely good scares here. Will it Happen? Most likely, simply because Universal did the same thing last year with Trick r Treat, making it a scare zone first, then a house. Plus, this plays into our theory of a "sequel year".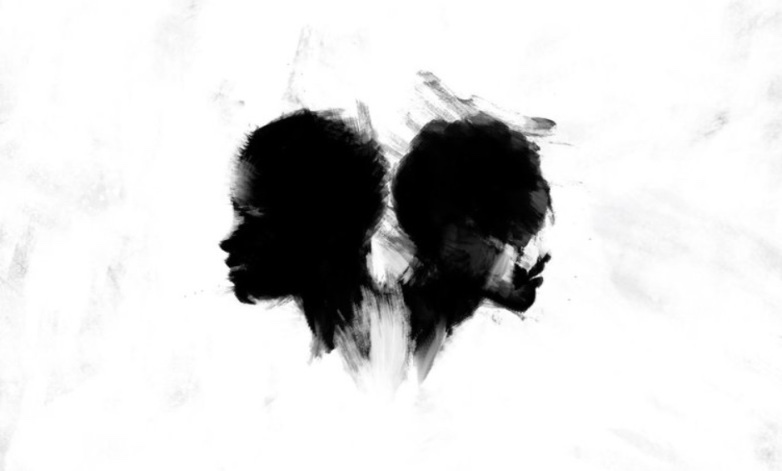 US: The new film by Jordan Peele may not pop right out of your head as a candidate for a scary haunted house, but from what we've seen of it, the new film is going to be positively riveting. It looks like it's going to have some super creepy vibes happening from the get go, and will have some massively scary characters, with the good chance of jump scares. Of course, we'll have to wait to see what the final film is like, but it actually looks like Jordan Peele could have a classic horror film here with a bizarre twist that could make for a great house.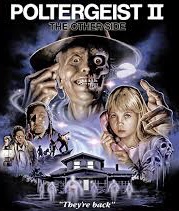 Poltergeist 2: Again playing into our theory of a "sequel year", Poltergeist 2 can pick up with the creepy preacher trying to come into the house, and bring all the insane moments of the film to life. Of course, I think they might leave out some of the Native American stuff, but it's a solid sequel that could make a solid house. There's been chatter about Poltergeist being swept up by Fox, and maybe the newer remake (that sucked) is…but the first two films are still owned by MGM. In fact, MGM still made the remake, but Fox distributed it…so don't count it out completely yet.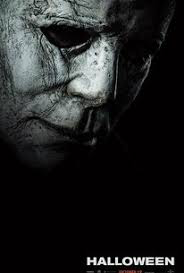 Halloween 2018: This one is tricky. Because Universal had rights with Blumhouse to create the direct sequel to the first film, we're going to say that Michael Myers could be back, but instead of a headlining act, he could be back in the Blumhouse 3. The house series has been okay, but has lacked some really great properties to build on. Halloween is kind of overdone at this point, with more Meyers than we care for, but he still brings in a crowd. And if you put him with another property, it could make a great change up. The Horrors of Blumhouse has been a great way to fit in more familiar characters without overcrowding the event with property houses.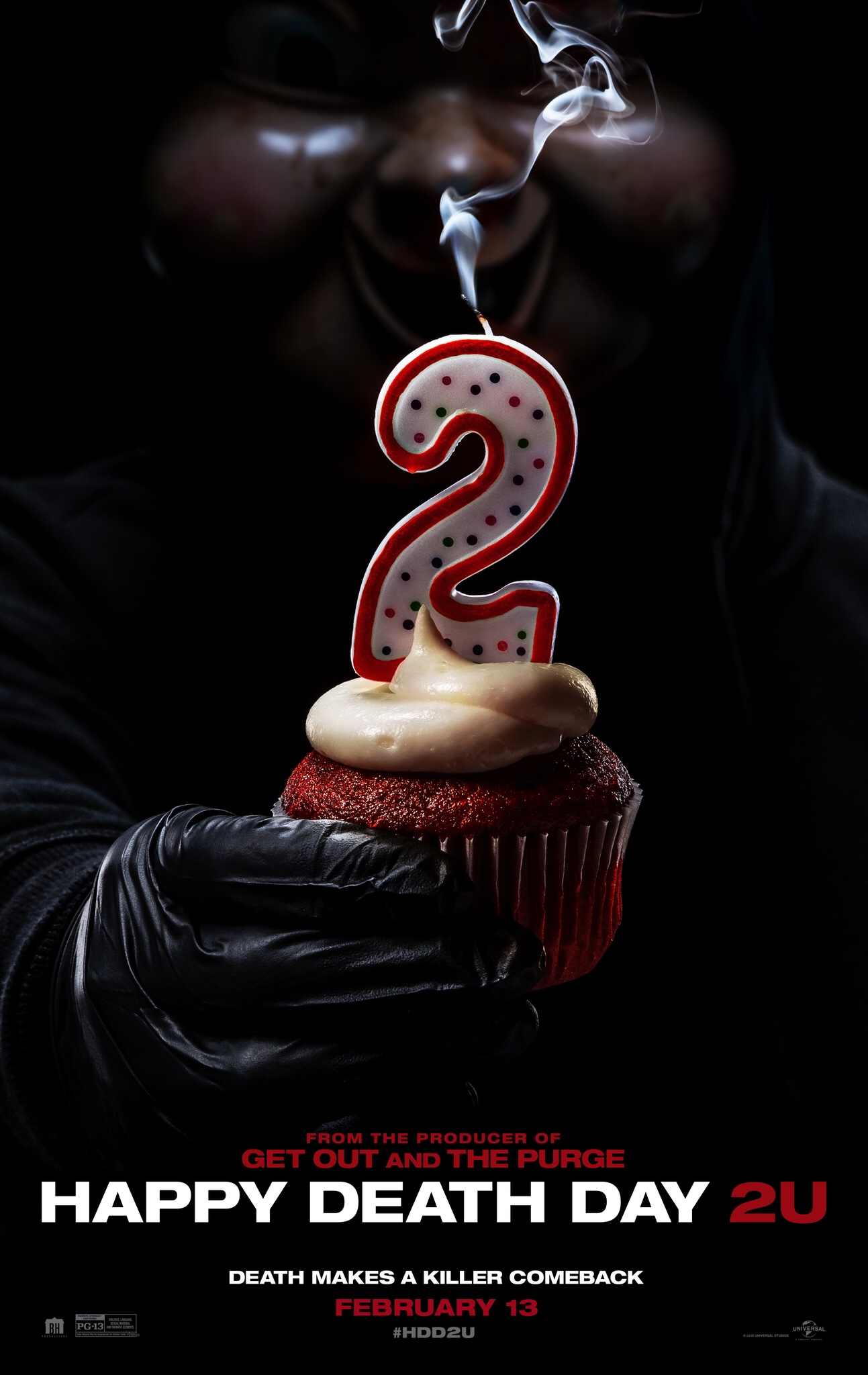 Happy Death Day 2U: The first iteration of this film was done last year, and it was…well it was repetitive. The second film takes a bizarre twist that works, and would work even better as a house…maybe Horrors of Blumhouse with Halloween?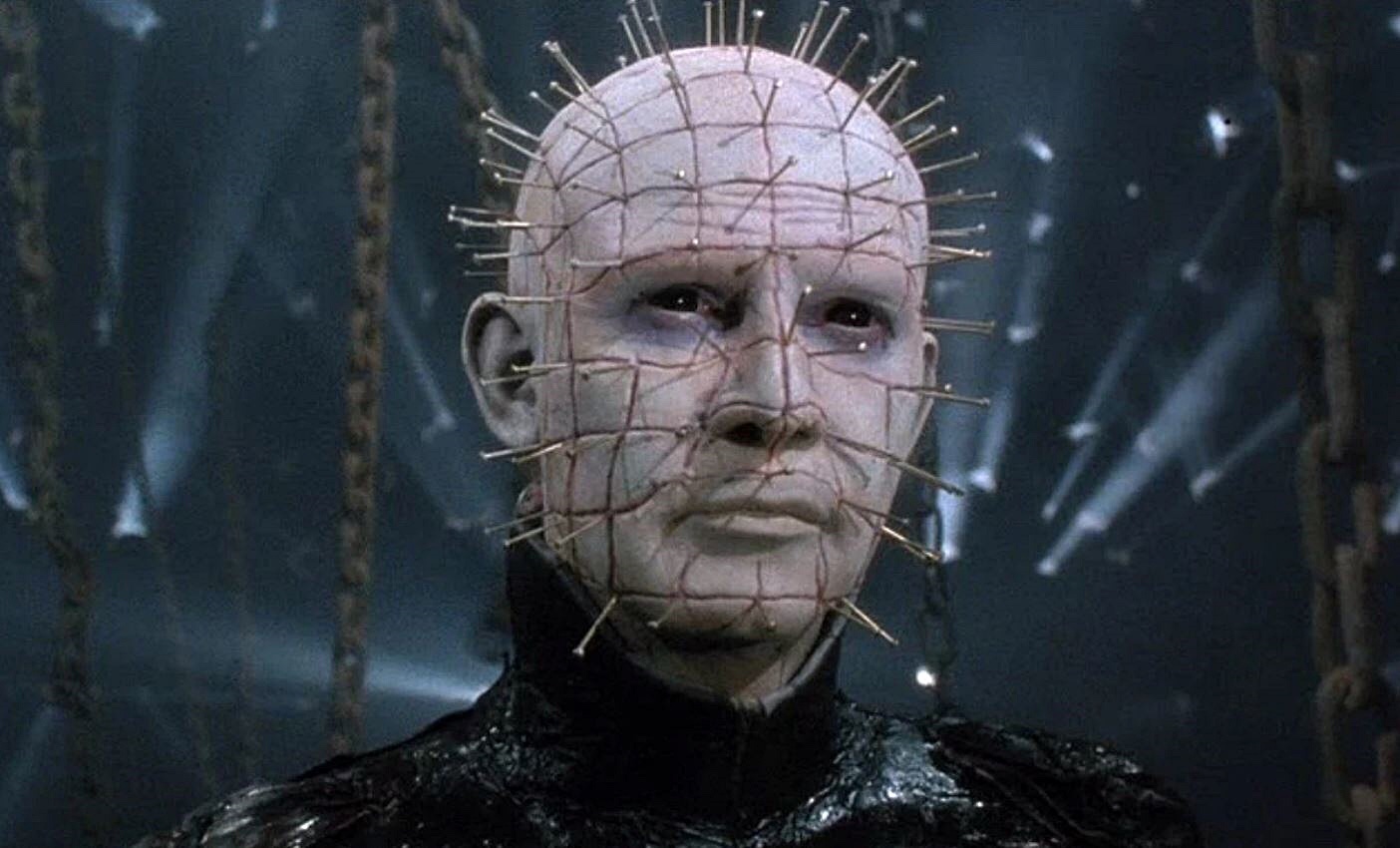 Hellraiser: I think this one could be the biggest name on the list this year. Hellraiser is a very atmospheric film that has a lot of body horror. Will it work as a house? Well, Universal has such sights to show you, and I'm convinced that they can pull just about anything off that they want to do. Hellraiser also features Pinhead, who is iconic…and who has not yet been featured at HHN. It's an amazing work of horror and could make for a truly sadistic house, if they put their minds to it. This is another that many have said has been snatched up by Fox, but Dimension Films currently has the rights. Miramax once owned Dimension films, and Disney in turn owned Miramax, but that has since dissolved, and the Weinstein Company was the last company to have ownership of Dimension, and their library. So while there may have been some confusion in there at one point, Fox is nowhere connected.  I also think that this one could be the one sure fire house that you might want to put money on. Just a hunch.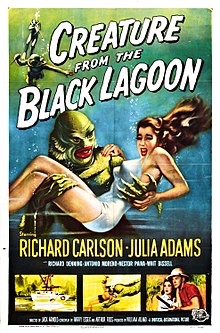 Creature From the Black Lagoon: The Gillman has shared his stage with other monsters before, but this year fish face turns 65. That's a massive milestone, and I would love to see Universal actually honor the old guy with a house all his own. Maybe we can do black and white, like has been done in the past. But the jump scares and atmosphere alone is well worth a try. I'm also very biased on this one. The Creature From the Black Lagoon is a way of life around my house. It's also a bittersweet year, as one of the last onscreen stars, Julia Adams passed away this year.
While it would be great to get a full Creature house, we'll more than likely get a full Universal Monster house. Still…pretty good.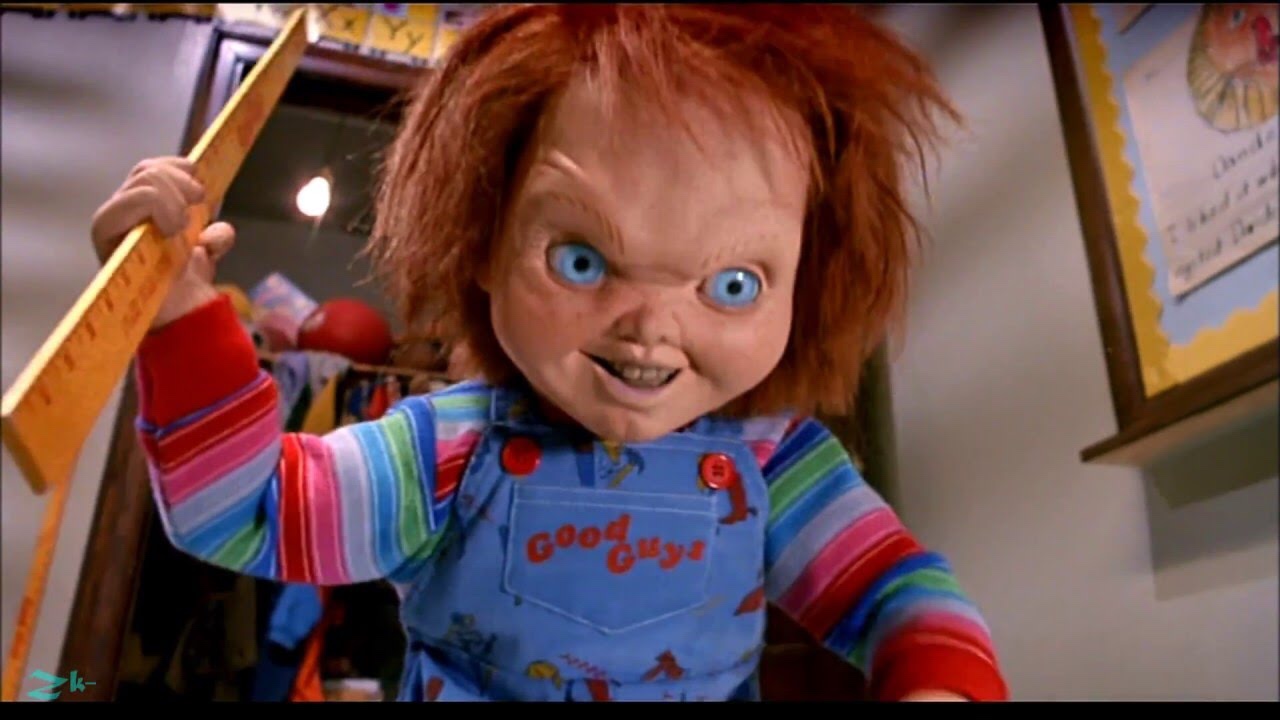 Chucky: There's a Child's Play remake movie coming out this year. It's not Chucky…well, not the Chucky we know and love. And Universal still has the rights to the original Chucky. Last year's scare zone was an amazing success, and a new house could very well build on that success with a direct sequel to the scare zone, or even build on one of Universal's other films, like Cult of Chucky. Plus there's a new TV show for SYFY in the works that might fit in perfectly as well.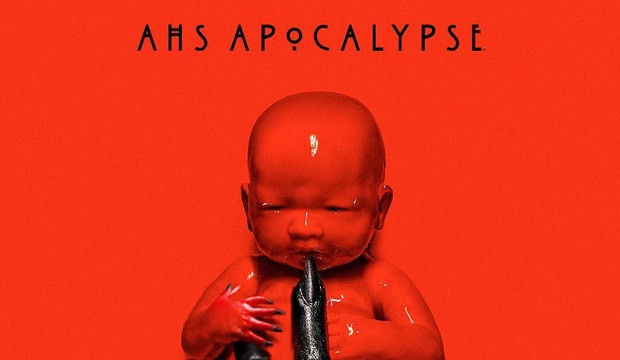 American Horror Story-Apocalypse: The latest season of AHS sees two storylines come together. While we thought for sure we'd get the show in 2018, it was skipped, thankfully. It's possible we'll get the show after the successful last season, but again…we're skeptical because of the Disney and Fox deal.
And actually, after publishing this, it was confirmed by none other than John Murdy that the AHS will never return to HHN as long as they are owned by Fox/Disney.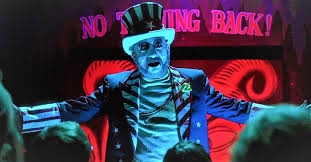 House of 1000 Corpses: There's a new sequel to the film coming out, Three From Hell. There hasn't been a Rob Zombie house at HHN Orlando before, but Hollywood has used it. It's not a home run, but it could be likely that we'll see this house finally come to Orlando, and a new version in Hollywood. It's a much requested film, and anytime we do surveys it comes up…even though it's one of my least favorite horror films, it does have the chops for a great house.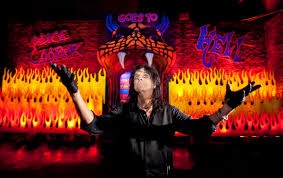 Alice Cooper's Alice Goes to Hell: Another one of our sequels. Hollywood has done this house before, and it seems like with the continuing 80's theme, that Alice Cooper could fit in nicely. It made for a fun house in Hollywood, and could do so here in Orlando as well.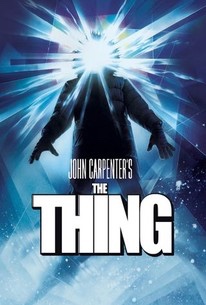 The Thing: This house has been rumored for the past few years, and it could very well play into the 80's theme. Now, Universal has done a Thing House before…with Assimilation and the Thing Prequel. But they have never done a scene for scene walkthrough of the original film. The Thing is terrifying, with great body horror and amazing creatures. Plus it just celebrated a big anniversary, and the story celebrated an even bigger one last year. It's time to thaw out Macready and Childs and see what happens.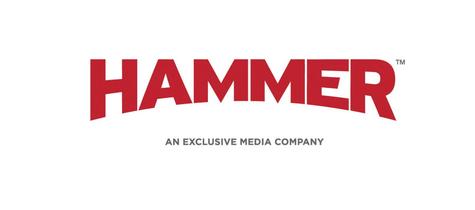 Hammer Horror
Another one that for some reason people think have been bought up by Fox is Hammer Studios. Hammer Studios films have been distributed by a number of different studios in the past, with the most recent films (The Woman in Black Series) distributed by CBS Films. But the studio (according to various different news and information sites) still retains the rights to all the old films, like the Christopher Lee Dracula and all the super gory other monsters. However, getting back on track, those classic films could be a great way to pay tribute to the monsters and also bring in a new appreciation to the old Hammer films. If you remember back in 2009, Universal kind of did a tribute to the Hammer horror films by doing Dracula: Legacy of Blood and Frankenstein: Creation of the Damned. Both houses were pretty decent, and both were different takes than we've seen before on the classic monsters. It was bloodier, meaner and more unique, much in the same way that the Hammer films had been. Will we see that again? It's possible, very distinctly possible, but how likely is it? Let's hope more likely than not.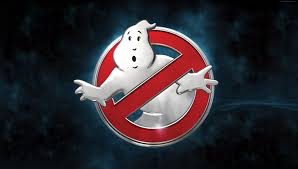 Ghostbusters: Oh this seems to have come out of left field, hasn't it! The film is regarded as one of the best classic comedies. It's also one of the best supernatural horror films. Now before you go saying it's impossible and not happening, let's make an argument for it. Ghostbusters is owned by Sony/Columbia Pictures, who also owns the Men in Black franchise, which is at Universal Orlando. There's precedence. Ghostbusters is celebrating its 35th anniversary, which it could make even bigger with a haunted house presence. Ghostbusters has even been at Universal Studios Florida before, as a live stage show. The scare factor is definitely there, as ghosts of all sizes inhabit the movie, plus there's the amazing hounds of Gozer, and of course Stay-Puft! It would make for a very amazing experience, but will it, or could it happen? Let's also not forget that the movie is getting a sequel next year. Buzz is abound, but a HHN house? Maybe.
Naturally there's only ten houses this year, and if there's going to be a mix of originals and property based houses, that means that there will be some of these movies that will not be used. But which ones? Let's say there's going to be another even split of five original houses and five properties. Which five will be there?
Keep in mind that none of this is official, leaked or even rumored. It's just our gut feeling, based on trends and rights. There's a good chance we're completely off the mark, but it's just an idea of what could be coming this year. Again, we have to reiterate that this is not anything more than an educated guess, and is likely not to be the line up this year. Buts they're good guesses, right?
Tickets are on sale right now, and you can get the best deals by screaming early.
Stay tuned for more from Halloween Horror Nights, and be sure to get social with us on Facebook, Twitter, and Instagram @BehindThrills for the latest updates!
For our latest theme park videos please be sure to subscribe to us on YouTube!
For more information about HHN, including tickets, visit the official website by clicking here!