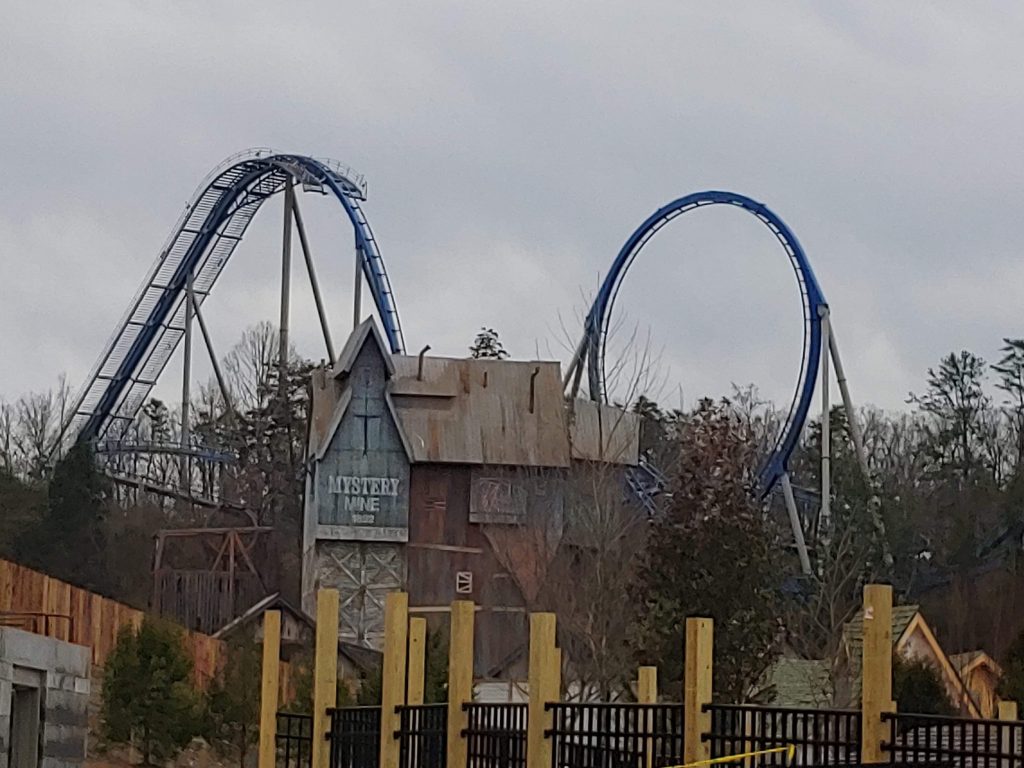 One fine afternoon, a little girl decided to explore the majestic forests of the Tennessee Smoky Mountains surrounding her home. Not too long after, she came across a majestic fallen tree. As she could not climb over it, she decided to go underneath. She made her way through the branches and thistles and upon finally emerging, she came into a clearing where she stood face to face with the largest tree she had ever seen. There were butterflies swarming all around the tree in so many wondrous colors, more than she could ever possibly name, and her imagination took flight. Debuting this Spring, Dollywood invites you to follow in her footsteps to experience the wonder and majesty of a little girls imagination. Welcome to Wildwood Grove.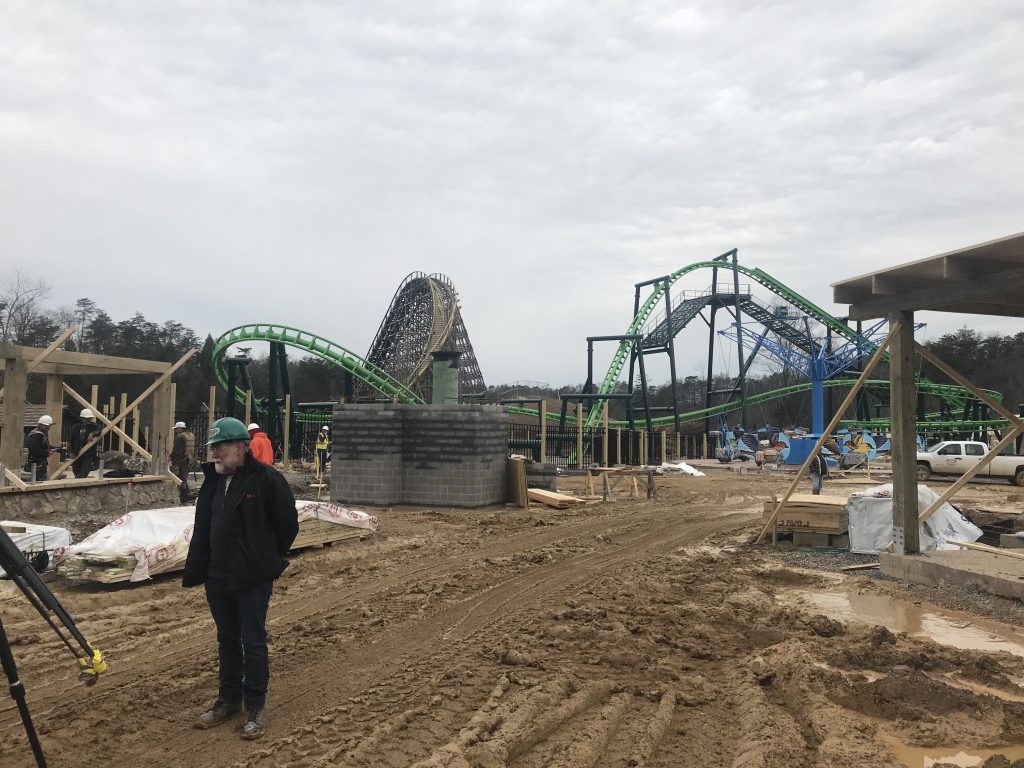 Wildwood Grove will be the first new area added to Dollywood since Wilderness Pass opened in 2008 and is the theme parks largest capital investment at well over $37 million dollars. Last month we had the chance to go on a construction tour of the new land, and while it was very much still under construction, with tons of mud, dirt and imagination left to pour into it, we got an amazing look at the new land that will be a new adventure for Dollywood.
We have a video of the full tour, and while it's a little long, there's tons of great stuff and a first look at the amazing new family coaster.
Video-Go behind the scenes of Dollywood's Wildwood Grove
Wildwood Grove encourages families to explore, play and imagine together with 11 new experiences for guests of all ages. It will feature 6 new rides that both children and adults can partake in together building memories through shared experiences.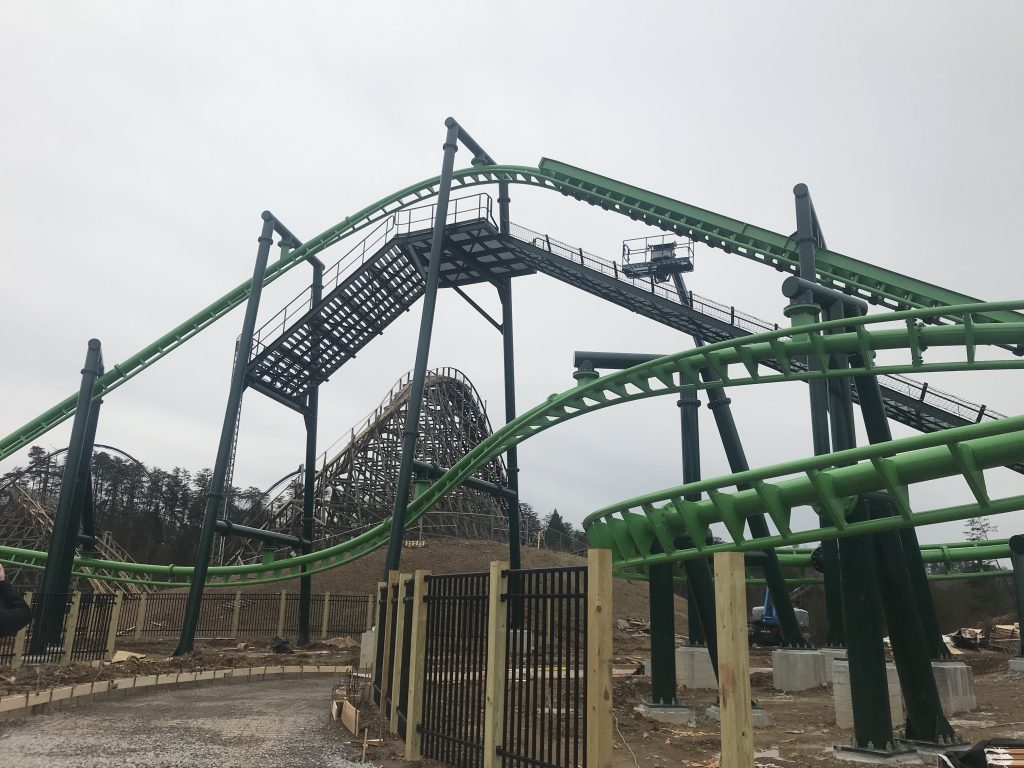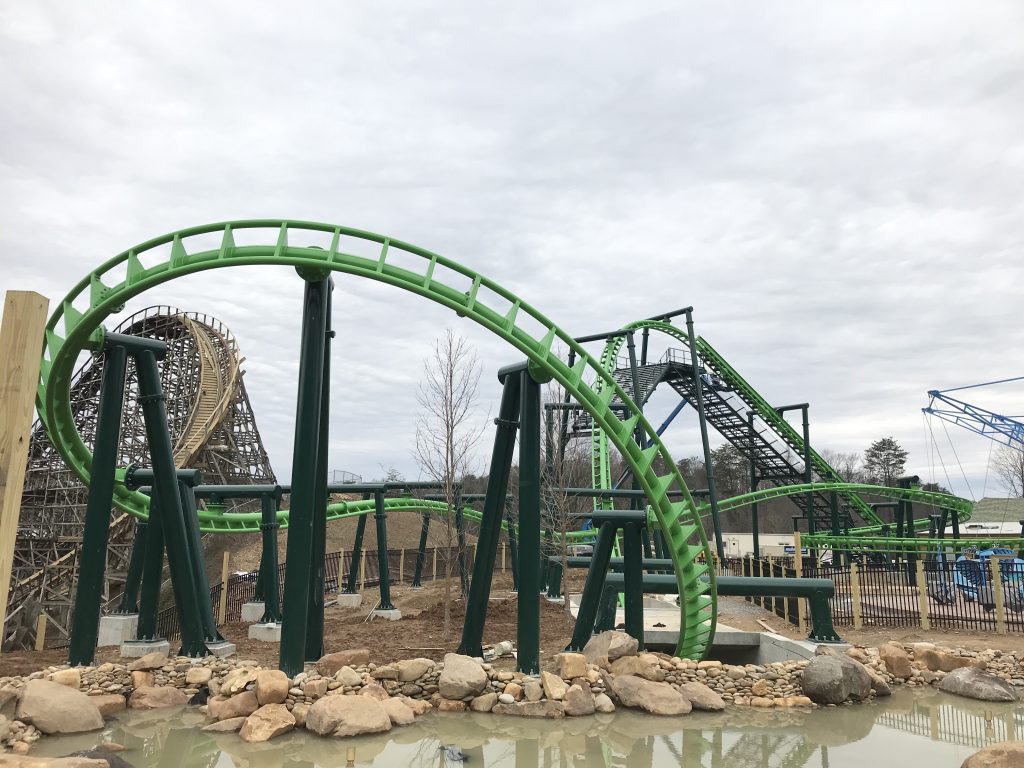 he DragonFlier is a thrilling suspended family style Vekoma roller coaster which lets guests soar with a dragonfly as it dips and darts along the gushing geysers and lush landscapes. One of the coolest things about the coaster is that it has no brake run, so you're going full blast. There's a part where you will disappear underground before soaring back up, just like a Dragonfly might do.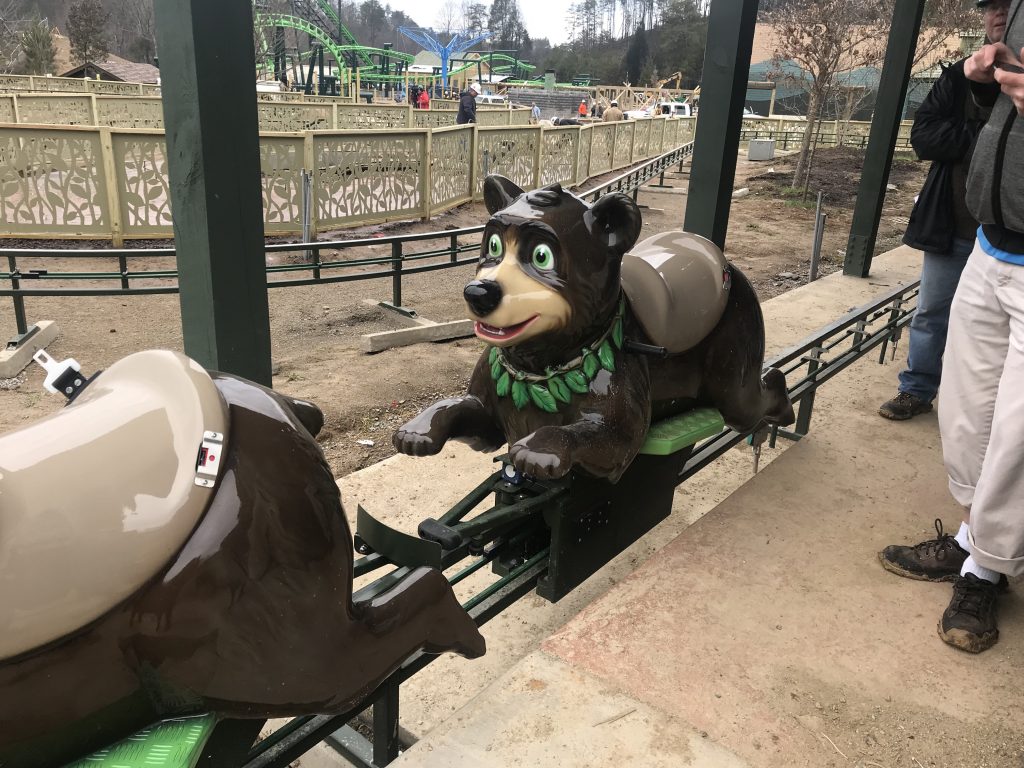 Black Bear Trail allows guest to hop on the back of a bear as they meandering through the woods of this unique Smoky Mountain experience. This is a steeplechase type experience, but unlike the typical attraction, Black Bear Trail is built large enough for both children and adults to ride together. There will be tons to explore, and you just might run into a sleeping bear.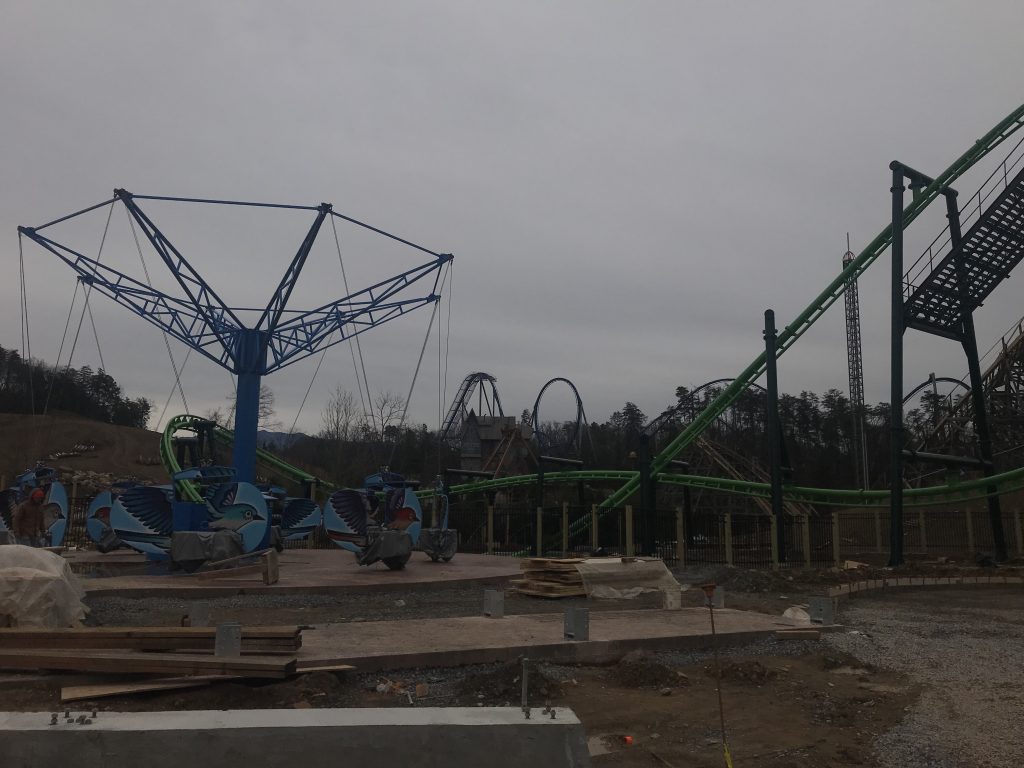 A giant tree swing allows guests to climb aboard a leaf boat, swinging back and forth just like a leaf falling from one of the surrounding giant sycamore tree or jump inside a giant acorn and spin around the top of a tall oak tree nearly 40 feet up in the air on Treetop Tower.
The Mad Mockingbird, Tennessee state bird, flies explorers around a tree allowing riders to control their experience by moving a sail as they soar high above the ground. Adventurous guests can play with Frogs and Fireflies by hopping aboard a friendly frog as they chase each other around in a spirited race.
If rides aren't your thing, not to worry. Dollywood invested nearly a million dollars in landscaping, including 400 trees and over 2,300 shrubs.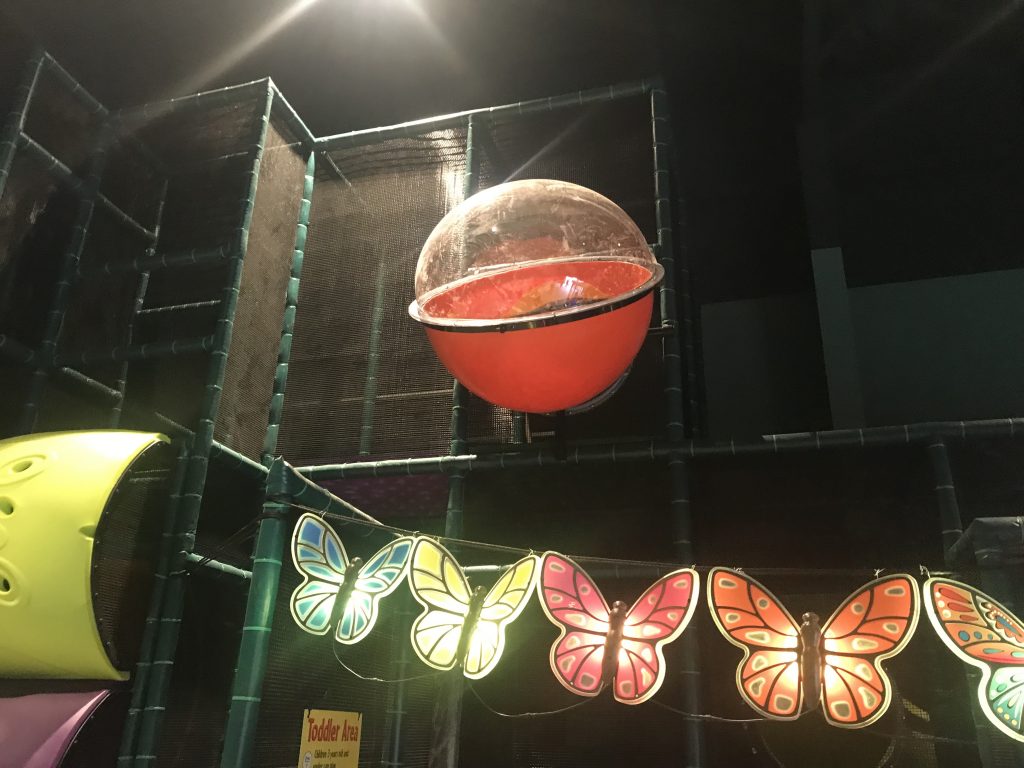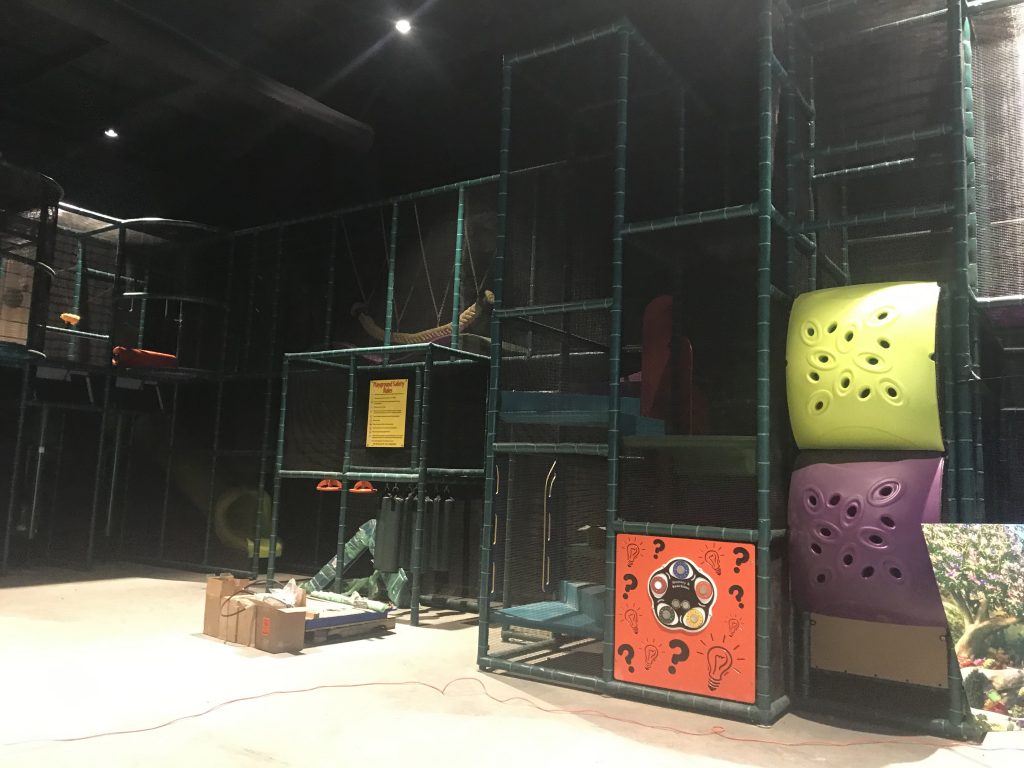 There will be plenty of shade for everyone and almost every wall will feature a place to relax and take in the magic of Wildwood Grove. Just follow the water gushing down the side of the mountain to Wildwood Creek, featuring pop jets, splashing pools and a variety of more wet play activities. Wanna stay dry? On the other side, guests can enjoy the magical musical instruments to create their own beat. Come inside Hidden Hollow, an indoor, climate-controlled climb structure that is built for both adults and children to jump on, climb, slide, or explore together.
You can even meet one of Dollywoods 3 new costume characters; Flit and Flutter who will serve as Wildwood Grove's ambassadors or the beloved Benjamin Bear, who just loves to make new friends. Guest can dine at Till & Harvest, another fantastic dining option from Dollywood's award winning food team, featuring a convenient walk up counter called Sweets and Treats and a relaxing covered patio overlooking Mystery Mine.
Pulling everything together, will be the majestic tree the little girl first saw which inspired Wildwood Grove. The 50ft Wildwood tree will have nearly 650 lighted butterflies in all shades of the rainbow and almost 9,000 leaves serving as the focal point for Wildwood Grove. And starting June 15, will come to life each evening showcasing a unique nighttime experience, that will change just as the seasons change. The tree isn't going to be just a big tree that has lights projected onto it, like other parks, instead the tree will feature individual butterfly lights that will change, and seem to move on the tree in ways that we've never seen before.
During the annual kickoff of the season this past Friday, March 15th, the park has announced that Wildwood Grove will open on May 10th.
That's just one of the many things that Dollywood will have going on for 2019.
The new Wildwood Grove will be the next progression in Dollywood's rich storytelling, and family experience.
Stay tuned for more from Dollywood, and be sure to get social with us on Facebook and follow along with us on Twitter @BehindThrills for the latest updates!
For our latest theme park videos please be sure to subscribe to us on YouTube!
For more information about Dollywood, including tickets, visit the official website by clicking here!