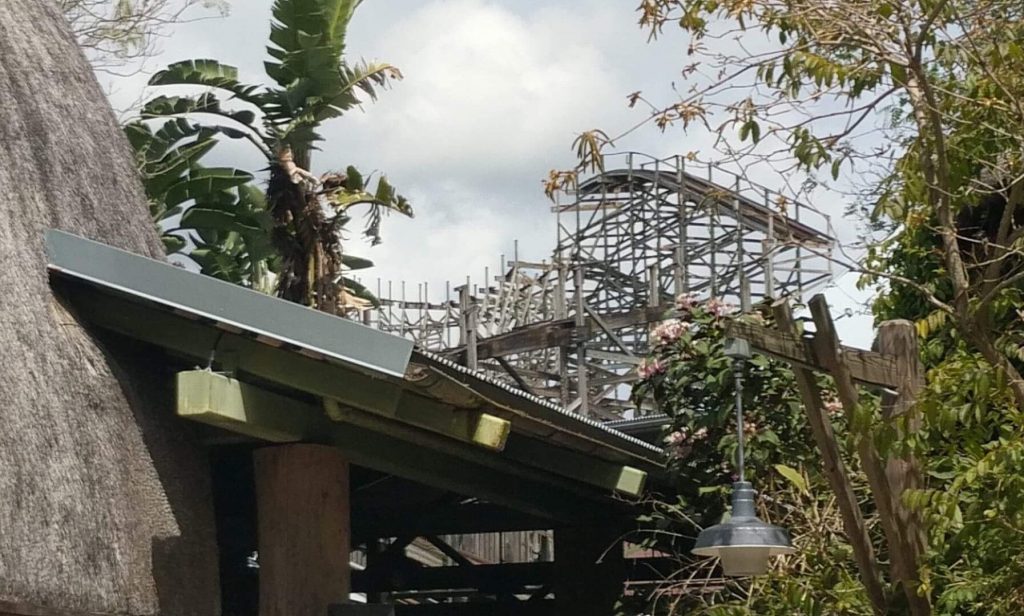 Work on Gwazi continues, as the once mega dueling wooden coaster is being ripped and reshaped into an all new beast for 2020.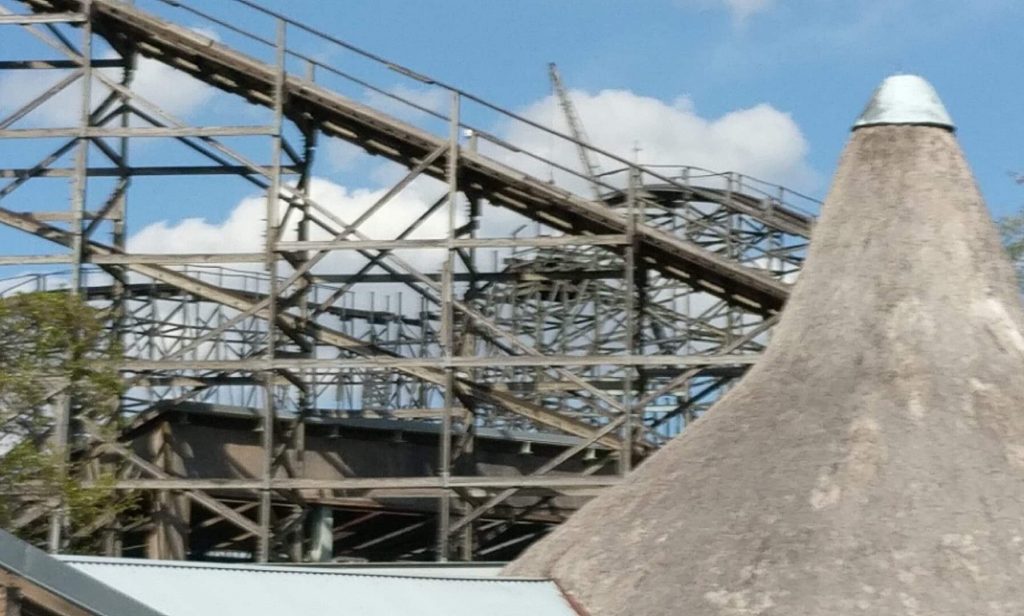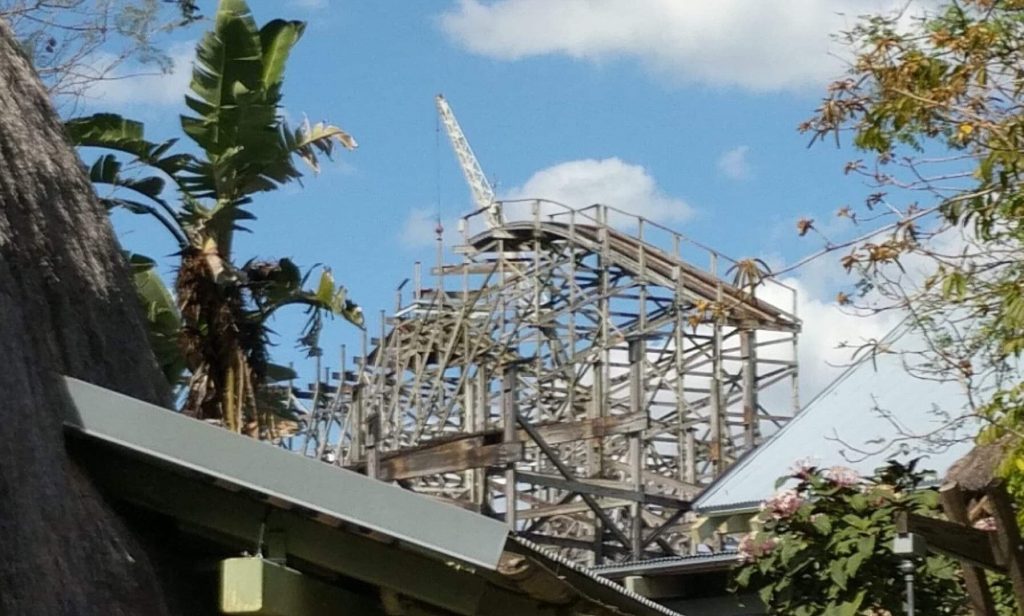 Large pieces of the coaster have been removed, and torn down, until just a small fragment of one of the hills remain. The coaster will be rebuilt as the fastest and steepest hybrid coaster in the world, using steel and wood to bring Gwazi back to life.
The coaster is also slated to be the tallest hybrid in the country, but we didn't know just how tall. Now we do.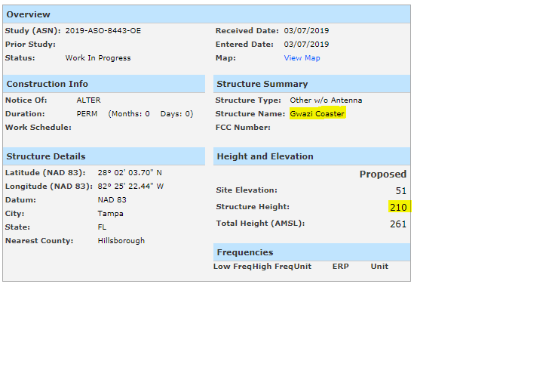 Thanks to some digging by Coaster Kings, we now have the height of the coaster from an FAA permit. The new incarnation of Gwazi will be 210 feet tall. We still don't know the rest of the stats, the theme or even a name for the new coaster. I'm going to guess that we'll see those later this year.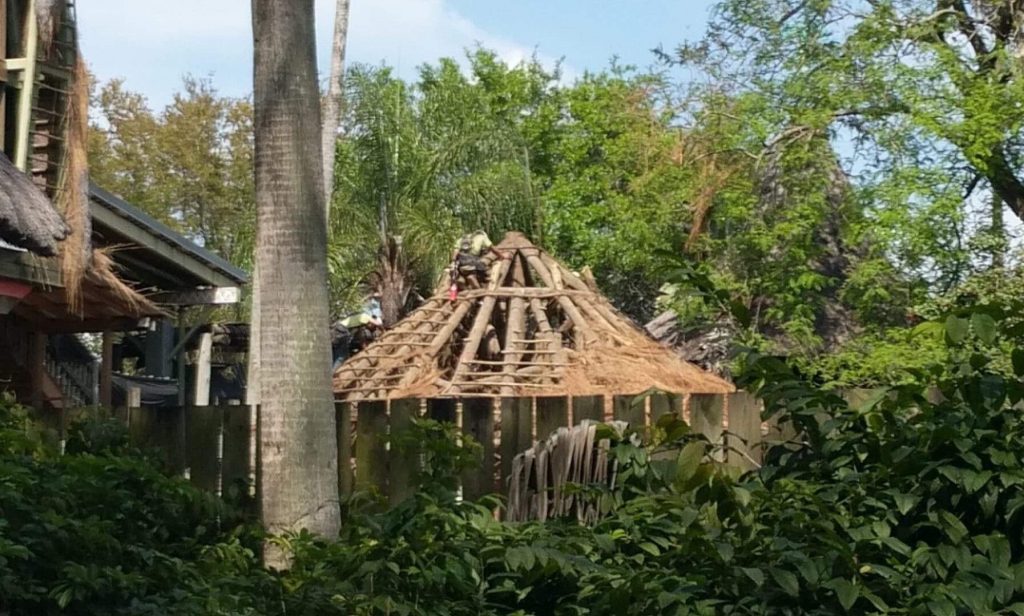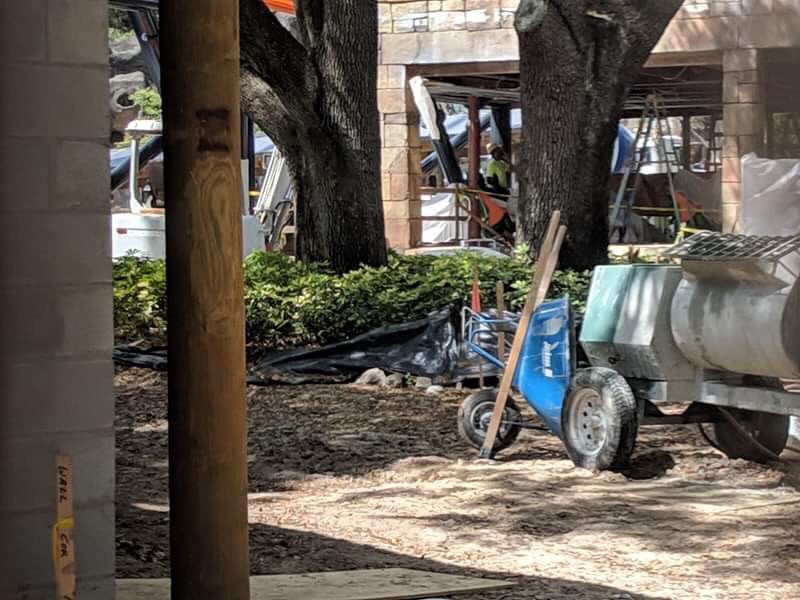 Meanwhile, the 2019 coaster, Tigris is getting ready for a Spring opening, as work continues on the surrounding area, and gift shop.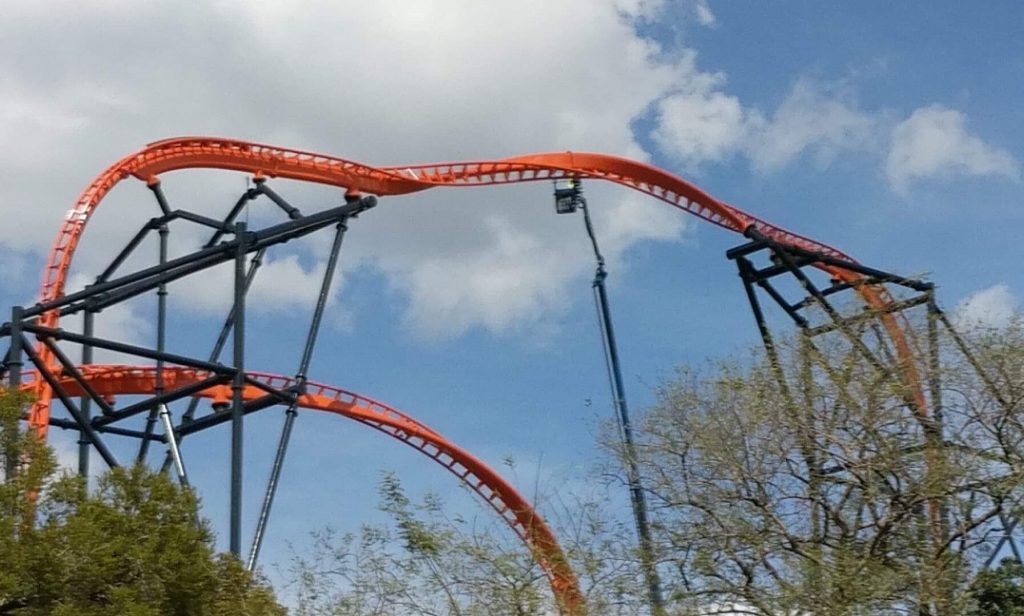 We've been told that testing on Tigris has started, with a hopeful opening date of the parks 60th anniversary, on March 31st. It's likely that we could see a grand opening announced very soon.
Stay tuned for more from Busch Gardens Tampa, and be sure to get social with us on Facebook and follow along with us on Twitter @BehindThrills for the latest updates!
For our latest theme park videos please be sure to subscribe to us on YouTube!
For more information about Busch Gardens Tampa, including tickets, visit the official website by clicking here!