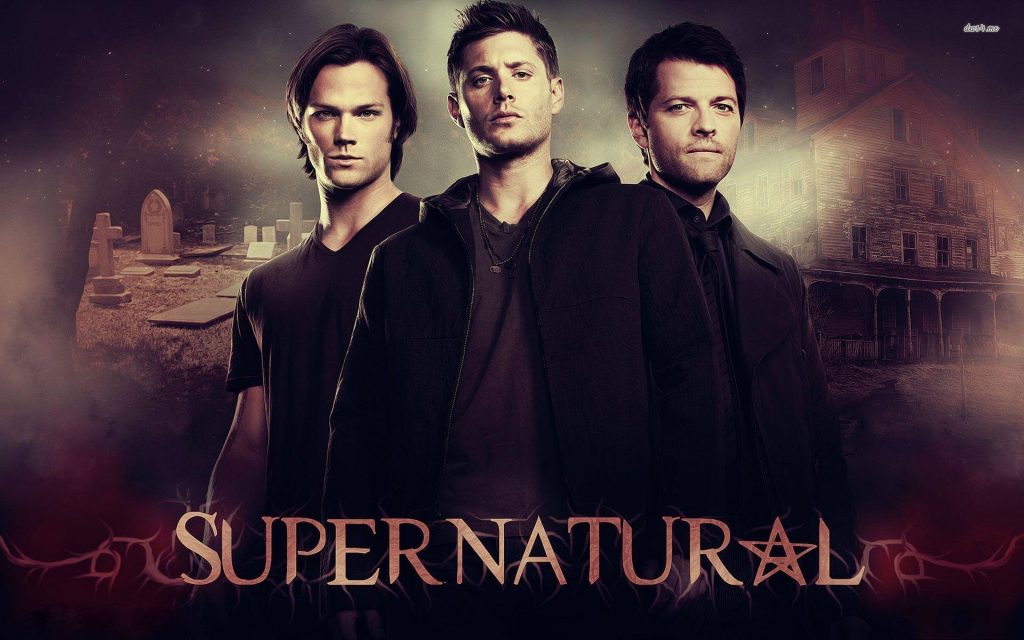 Oh boy. I thought I'd be okay with this, but writing it out, I'm not…not really. The long running WB show that helped to launch the network, Supernatural, announced today that they will be ending the show after season 15. The announcement came from Jensen Ackles, Jared Padalecki, and Misha Collins via Instagram and Youtube.
The show has been going on for over a decade and a half, and has been a cornerstone of CW programming. There were doubts that the cast and crew would come back for season 14, but they agreed as long as they could cut the amount of episodes down from their usual 23-26 to 20.
While it was renewed for it's 15th season back in January, the show is the latest long time series to come to an end on the CW, including Jane the Virgin, Crazy Ex-Girlfriend and Arrow.
The show just celebrated its 300th episode, in which Jeffrey Dean Morgan reprised his role as John Winchester. Tons of now recognizable faces got their start on Supernatural, including Morgan, Lauren Cohan from the Walking Dead, and even Finn Wolfhard from Stranger Things.
If you have been living under a rock, Supernatural follows the Winchester Brothers as they trek across the country fighting monsters, werewolves, vampires, demons, ghosts and angels. They also find themselves in the middle of things like the Apocalypse, inter-dimensional invasions and an episode of Scooby-Doo…yes that really happened (and it was awesome).
There have been amazing characters throughout the entire run of the show including Death, and the King of Hell, Crowley.
For long time fans of the show, this is sad news…but we can't say it's unexpected. It's been a great ride, and we can't wait to see how it ends.
Stay tuned for more, and be sure to get social with us on Facebook and follow along with us on Twitter @BehindThrills for the latest updates!
For our latest theme park videos please be sure to subscribe to us on YouTube!