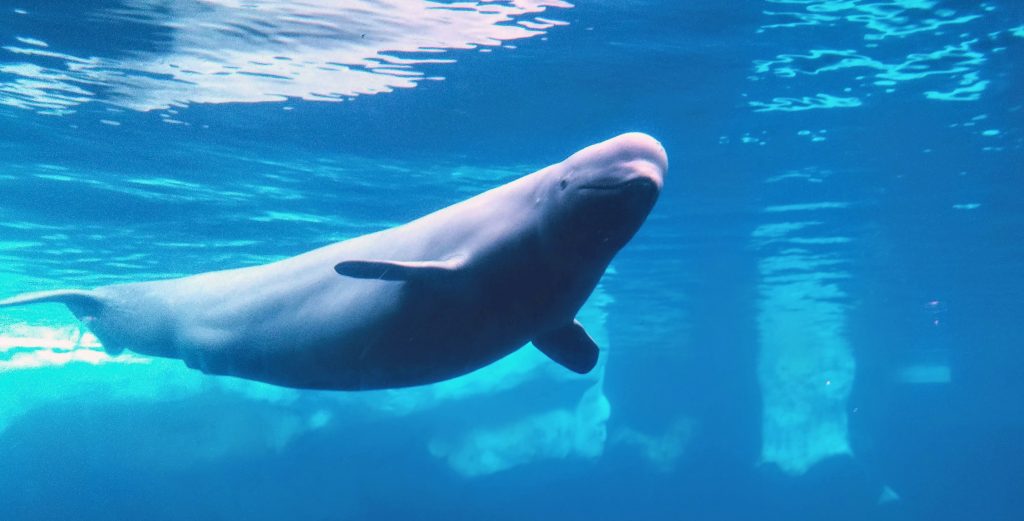 SeaWorld San Diego has blown away everyone's expectations of how fast a theme park can expand in the last few months. In January, the park announced that Mako, a B&M Dive Coaster, will rise 153 feet above Mission Bay in 2020, giving riders a great view of San Diego as well as a thrilling vertical drop. In February, the park announced the closure of Pets Rule! in order to make an expanded venue for Viva La Musica, Illuminight, and O Wondrous Night. In early March, city filings showed that 2018 attendance rose 22% to 3.8 million visitors, a sign that the park is on an upward trend.
Many small-scale renovations have taken place around the park, showing that SeaWorld executives are realizing the potential of the San Diego park. SeaWorld San Diego has the potential to be one of the chain's premier parks despite its small size and strict building limitations.
This is what brings us to recent developments. Over the last few days, a number of projects have started or are in the process of being filed. Let's take a look at some MAJOR rumors about the park's immediate future: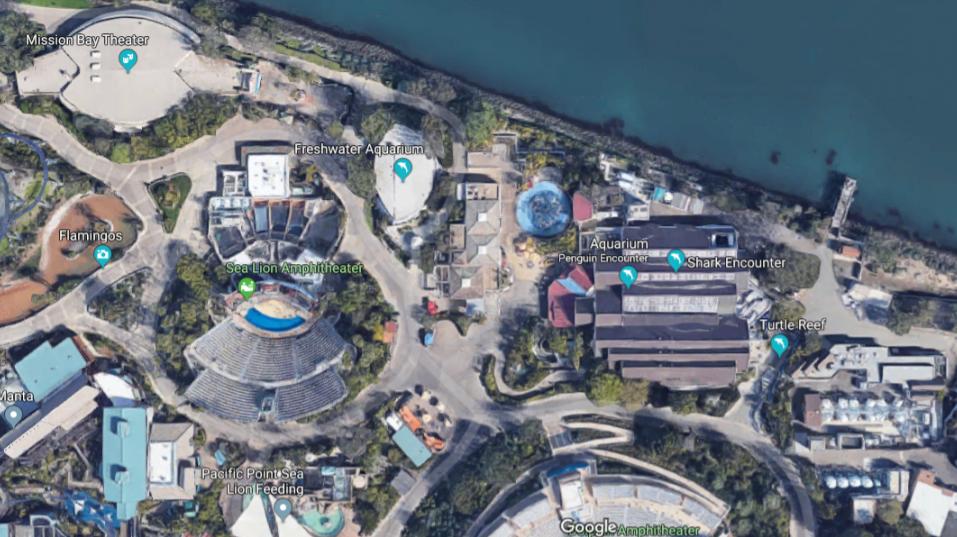 New Bayside Restaurant
On Monday, SeaWorld announced the sudden closure of the Freshwater Aquarium, citing that it will be refreshed as part of the park's "long-term vision and planning."

Since the aquarium was still operational, we know that there hasn't been a major issue with plumbing or livestock. Freshwater aquariums don't require as much maintenance as saltwater ones, and it was still very popular with families. So then, then why is SeaWorld taking it out? Because they're going to replace it with something even better.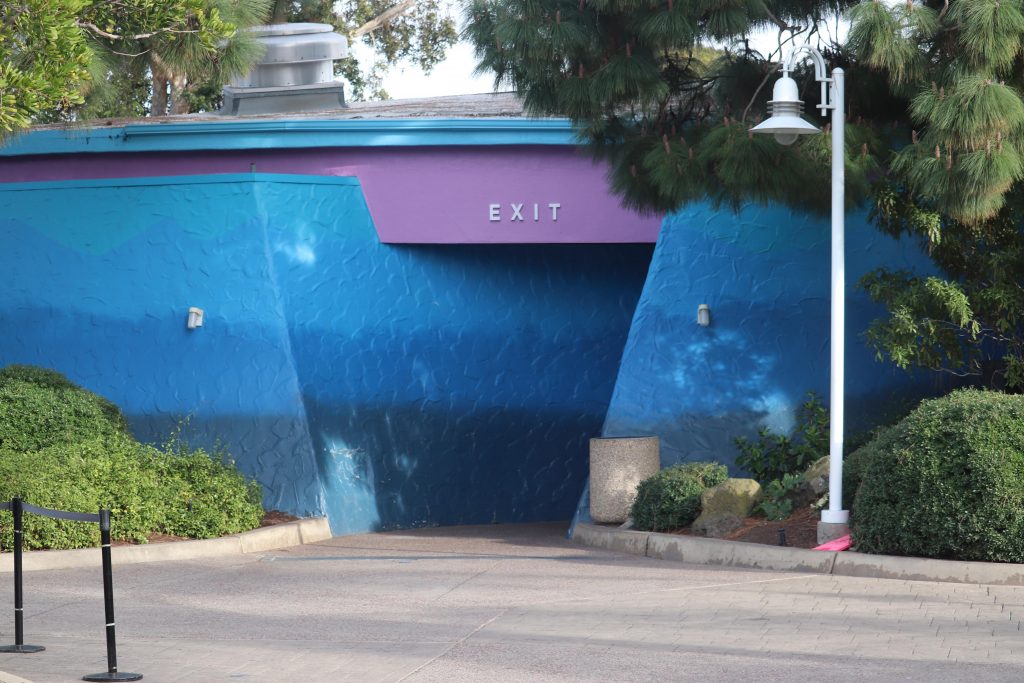 To figure out what SeaWorld is planning for the future, let's look at what they've done in the past. 2012 was a great year for the park. Manta opened to critical acclaim and attendance skyrocketed to 4.55 million. Due to the significant increase in attendance and revenue, the park undertook a number of small-scale construction projects such as new bathroom facilities and planned on demolishing the Freshwater Aquarium and the building a new restaurant. The park went so far as to draw up building plans and submit them to the Coastal Commission.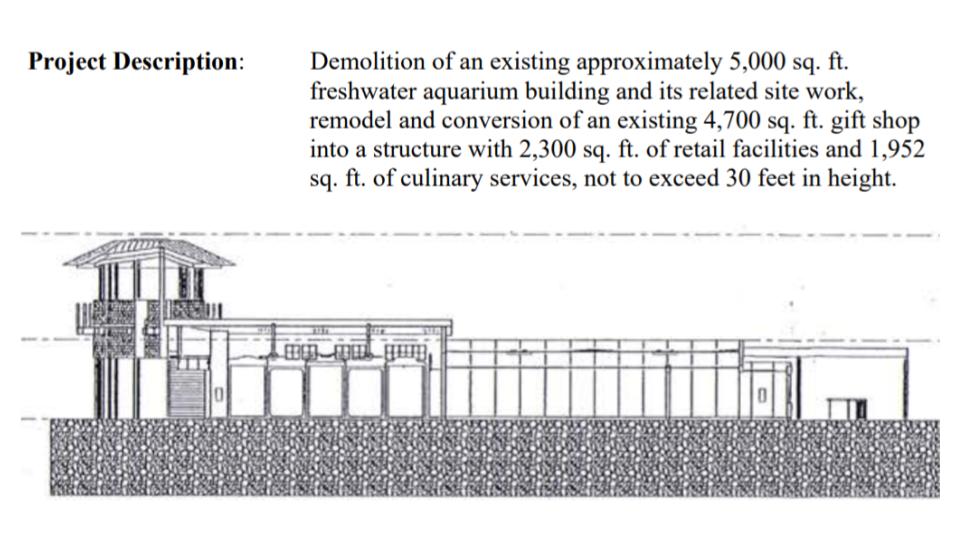 And that's what we think is coming to the freshwater aquarium area. Most likely, the project got pushed back and subsequent decreases in attendance didn't warrant a small capital investment. Now that the park's future looks bright, these small-scale construction projects are coming back.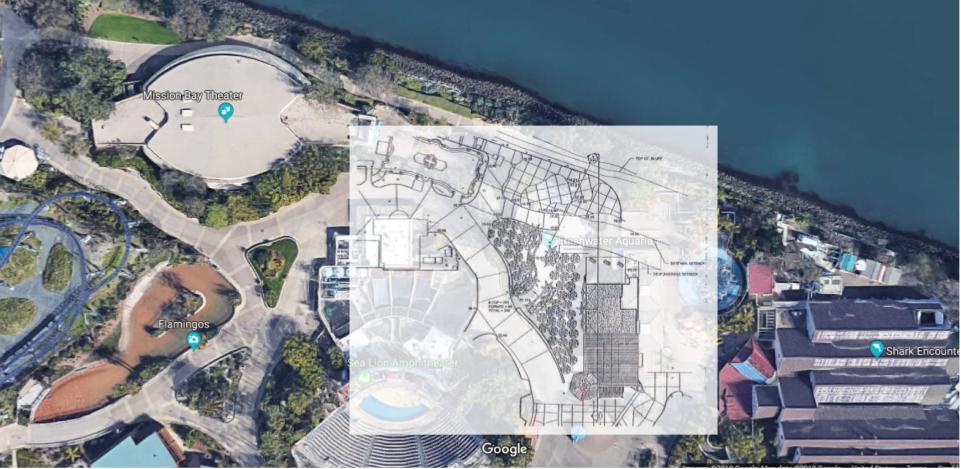 The above image shows the building plans superimposed on top of a satellite map of the park. With many areas of the park finishing up construction, now seems like a good time to start a new project. The renovated Shark Encounter is also coming in early 2020, so it seems logical to do two close projects at the same time.
Let's move on to the second major rumor: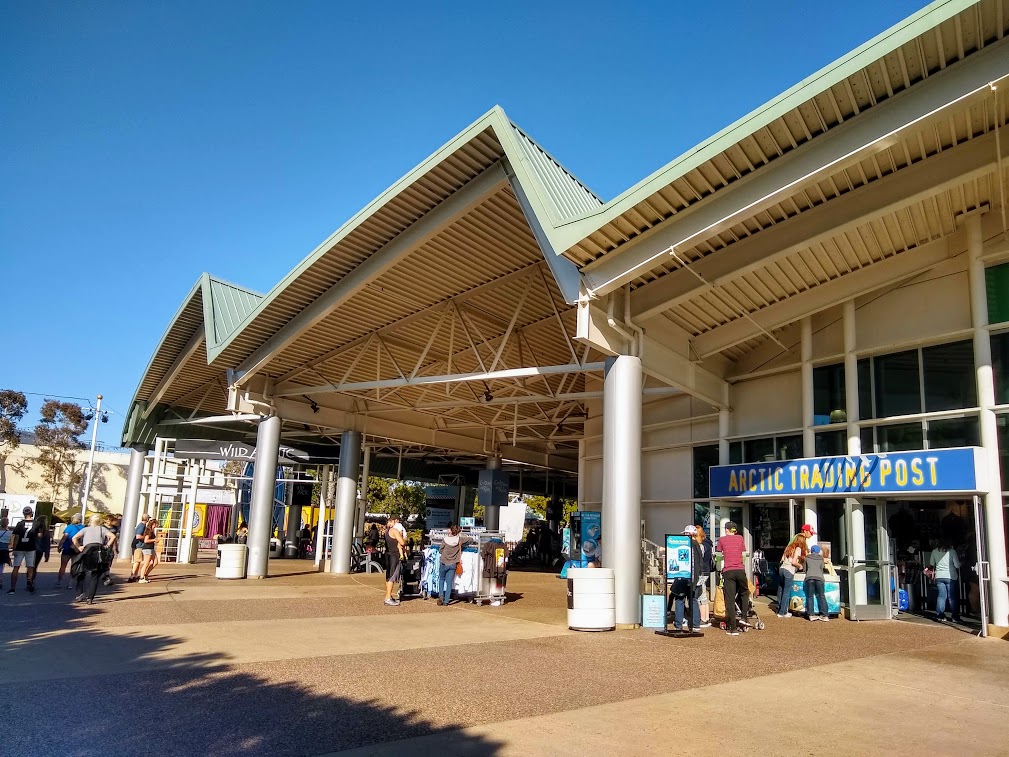 Wild Arctic Simulator Replacement
Before we talk about the future, let's examine the history of Wild Arctic. The simulators were the first "thrill rides" built under SeaWorld's ownership of Anhueser-Busch. In 1994, SeaWorld San Diego opened the ride under the name "Mission: Bermuda Triangle," which was a submarine simulator through the mystical waters of the Bermuda Triangle. In 1997, the current animal exhibits were built as a complement to the ride and the simulation was turned into a helicopter ride through the Arctic.
25 years later, the simulators are definitely showing their age. The ride experience is somewhat painful, and the projection graphics are definitely lacking.
Earlier this month, SeaWorld revealed in a city presentation that it was exploring options to make the ride aspect of Wild Arctic more appealing to visitors, which will come in the format of a total replacement.

This project is just in its infancy, and at this point there are more questions than answers. Will the new ride open in 2020 or 2021? Is this related to the rumored Penguin Encounter renovation? As far as the Penguin Encounter renovation is concerned, there hasn't been much new info as the park's main focus is on building Mako for 2020. Will the replacement be a similar ride type, or a new concept like a flying theater? Will this change also be coming to SeaWorld Orlando? At this point, we don't know.
Remember that these projects are just rumors at this point. There haven't been an official documents filed yet, and the park may opt to not go through with anything.
All we know is that we're in for a WILD ride over the next few years!
Stay tuned for more from SeaWorld, and be sure to get social with us on Facebook and follow along with us on Twitter @BehindThrills for the latest updates!
For our latest theme park videos please be sure to subscribe to us on YouTube!
For more information about SeaWorld San Diego, including tickets, visit the official website by clicking here!