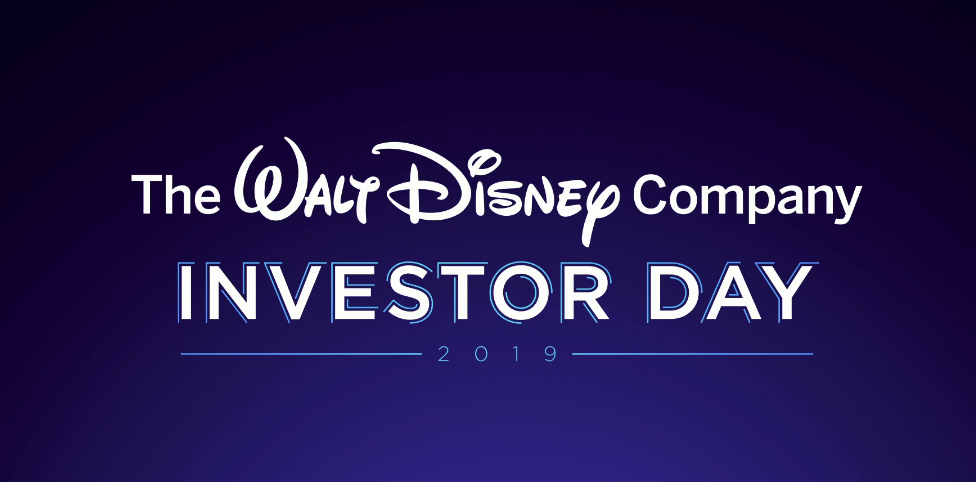 On Thursday, during the Walt Disney Company's Investor Day, the company concentrated on revealing tons of details for the all new Disney+ streaming service. The new service will come online later this year, and will be fueled by the brands and creative teams that Disney have become known for. Disney Streaming will be broken up into different branches, all falling under the Disney Streaming banner. Disney+ will include Pixar, Star Wars, Marvel, National Geographic and Disney original films. Disney+, ESPN+ and Hulu will be separate services, but will have the ability to be bundled at a later date to save money.
Disney+ Programming
Captain Marvel, Avengers: Endgame, Aladdin, Toy Story 4, Lion King, Artemis Fowl, Meleficent: Mistress of Evil, Frozen 2 and Star Wars Episode 9 will all be streaming on Disney+ after their theatrical runs. All the content will be available to download and offline accessible for as long as the subscription is active. A lot of the new films and series will be available on launch, or within the first year of launch. You can expect to see huge pieces of programming at conventions this year, starting this weekend with Star Wars Celebration, and continuing into San Diego Comic Con, and finally at the D23 Expo.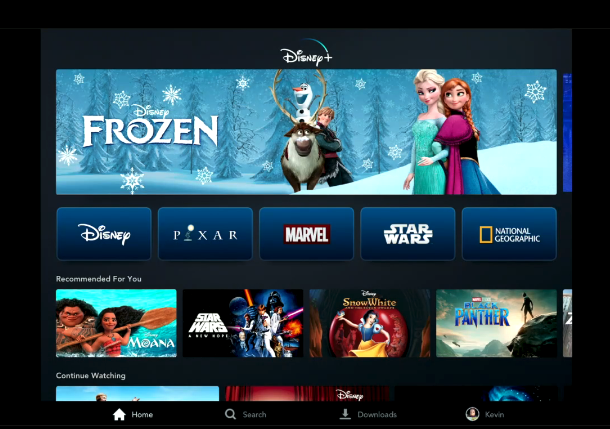 Disney previewed the actual app, which will feature a landing page with each of the brands showcased. Disney Studios, Pixar, Marvel, Star Wars and National Geographic will all have exclusive content and programming.
Lady and the Tramp, Forky Asks a Question, The Mandalorian, and Falcon and The Winter Soldier are all original series that will either be available at launch or within the first year of Disney+.
Of course, tons of Disney films will be available on Disney+ at launch, with more to come as time goes on. Pixar will have 18 of their 21 films available on launch, with the final three coming within the first year.
Here's a list of films and series so far that are going to be in development at Disney+:
Forky Asks a Question
Bo Peep's Lamp Life
Monsters at Work
The Sandlot Series
Just Simon
Lady and The Tramp
Falcon and The Winter Solider
Loki
WandaVision
What If-Marvel Studios First Animated Series
Noelle
Timmy Failure
Star Girl
Togo
Phineas and Ferb Movie
As far as other programming, the service will use not only Disney classic titles, and Disney channel titles, but also will use thousands of family friendly movies and TV shows from the Fox library, including Malcom in the Middle, The Princess Bride and all 30 seasons of The Simpsons.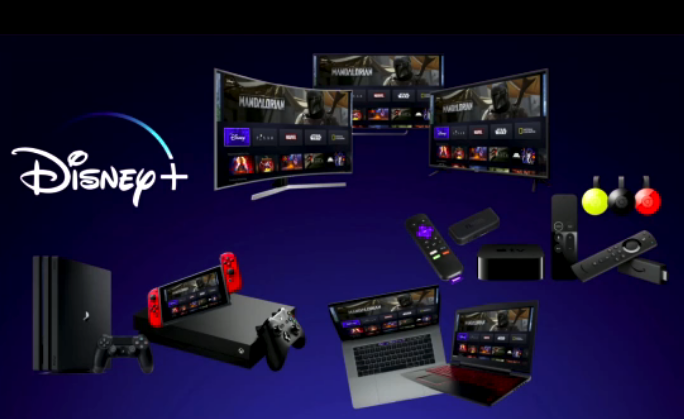 Disney+ will be available on a variety of streaming devices and televisions, with many of the big ones available at launch, such as Chromecast, Apple TV and Roku.
The service will launch on November 12th, and will be just $6.99 a month or you can purchase a yearly subscription for $69.99.
Will Disney+ be the revolutionary game changer that the company hopes for, and will it be able to rival companies like NetFlix?
Stay tuned for more from Disney, and be sure to get social with us on Facebook and follow along with us on Twitter @BehindThrills for the latest updates!
For our latest theme park videos please be sure to subscribe to us on YouTube!