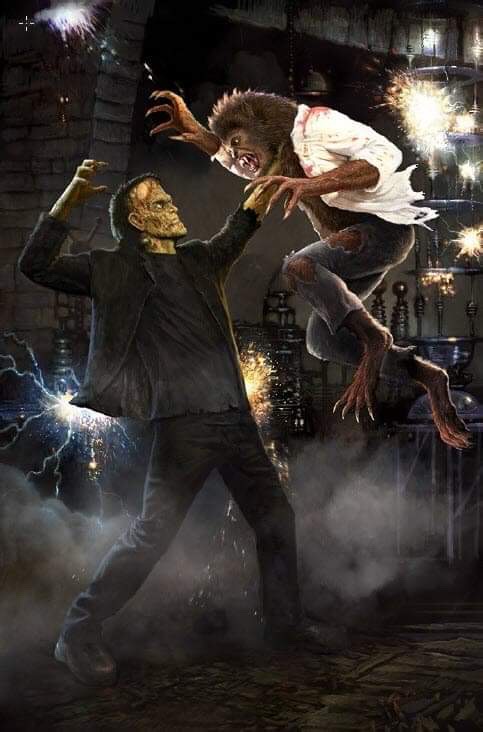 Classic monsters are a huge deal at Universal Studios Hollywood. The movie studio owes much to the monsters who were horrifying, and misunderstood. They actually saved the studio during a dire time in their history, and create the horror genre as we know it today, inspiring the many twists, turns and stabs that make up today's horror films.
Last year Halloween Horror Nights Hollywood took us back to basics with a new take on classic monsters, featuring music by the legendary rock god Slash. This year, things will get a little nasty as two classics go head to head (and claw to mouth) with a new take on a familiar classic.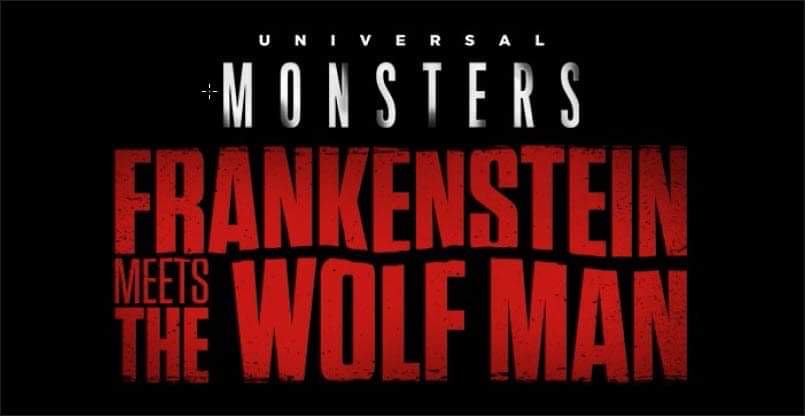 Frankenstein Meets the Wolfman was one of the fort instanced of a "vs" movie, where to major icons went to battle. The 1943 movie stars Lon Chaney Jr. As the Wolfman, Lawrence Talbot who is plagued by his curse. He enlists the help of Dr. Frankenstein and finds him dead, only to get the help of his daughter and go on a crash course of fate with the legendary Frankenstein's Monster, played this time by Dracula legend Bela Lugosi.
The maze will be loosely based on the film and will follow in the footsteps of the Frankenstein Monster, lured by exotic music towards a nearby gypsy camp while desperately seeking sanctuary from a mob of angry villagers determined to destroy him. It is within the gypsy encampment that the Frankenstein Monster meets The Wolf Man and where the madness begins as guests are led along a path of destruction through the murky Moors, to a creepy cemetery and into the smoldering ruins of Castle Frankenstein and its icy cellars beneath.
Frankenstein Meets the Wolfman joins an already amazing line up with Stranger Things and Holidayz in Hell. The event kicks off on Friday, September 13th and will run on select nights until November 1st!
Stay tuned for more from Halloween Horror Nights, and be sure to get social with us on Facebook and follow along with us on Twitter @BehindThrills for the latest updates!
For our latest theme park videos please be sure to subscribe to us on YouTube!
For more information about HHN, including tickets, visit the official website by clicking here!