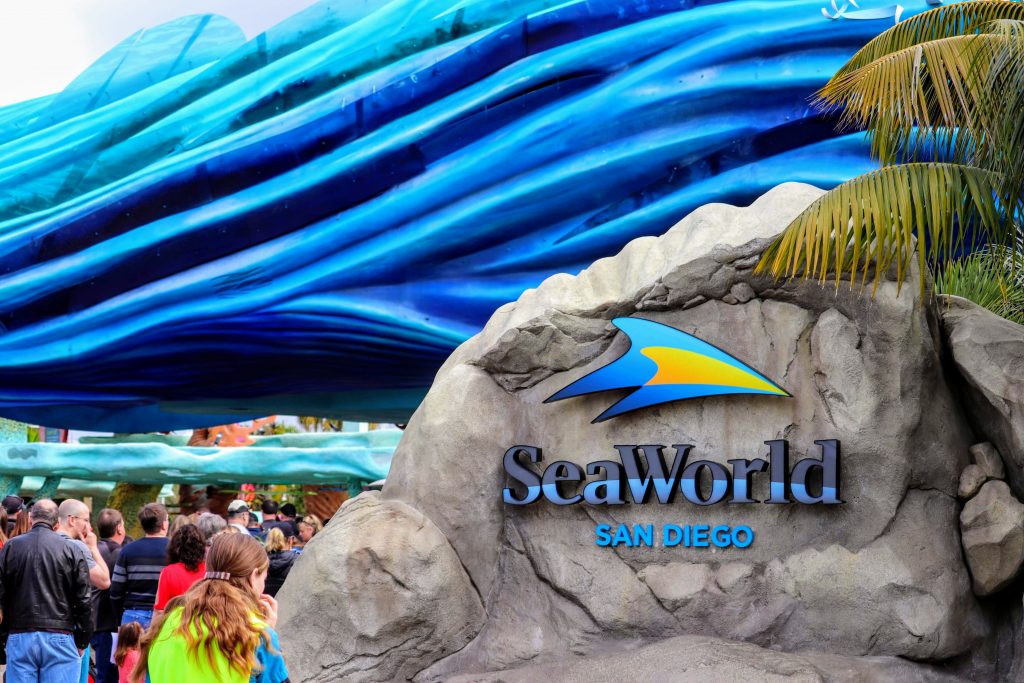 SeaWorld reported outstanding results for the first quarter of 2019 which covers the chain's performance in the months of January, February, and March of this year. Park attendance was up 3.6% to 3.3 million guests, revenue was up 1.6% to $221 million, and the company had a net loss of $37 million, which was much less than last year. SeaWorld usually has a net loss in the first quarter since most of its parks such as SeaWorld San Antonio and Busch Gardens Williamsburg are not open for the full season.
This significant increase is notable considering that SeaWorld competitors Six Flags and Cedar Fair reported decreases in attendance in the first quarter and shows that the comeback seen in 2018 isn't going away anytime soon.
International Drama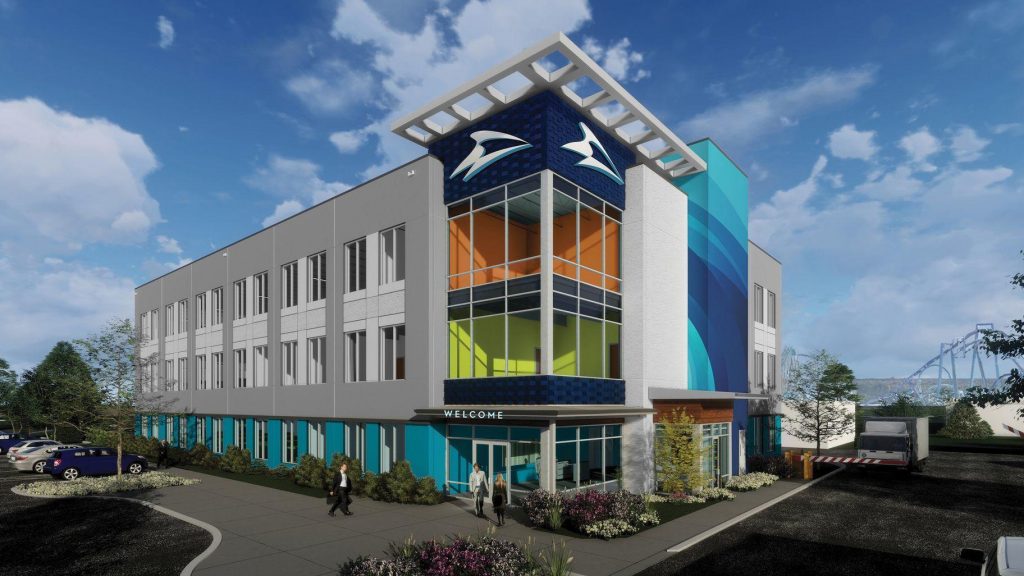 Earlier this month, we reported that SeaWorld had formally ended a contract between itself and Zhonghong Holdings due to Zhonghong's inability to make payments. As a result of Zhonghong's financial woes, the 23.1% stake in the company was transferred from Zhonghong to their lenders, Pacific Alliance Group (PAG).
Now, the fate of the former Zhonghong stocks are in PAG's hands. It's definitely possible that PAG could sell the SeaWorld shares in the near future. Zhonghong bought its shares of SeaWorld at $23 per share, and the current stock price is well above that mark.
As a result of Zhonghong losing its shares, the board member associated with Zhonghong, Yongli Wang, has left his post. However, the other Zhonghong-appointed board member, Yoshi Maruyama, was asked to stay due to his extensive experience in the theme park industry, specifically for Universal Parks and Resorts.
However, none of this Zhonghong drama directly affects how SeaWorld does its day-to-day business.
In other international news, the company reiterated that their partnership with Emirate theme park developer Miral is still strong and SeaWorld Abu Dhabi is on track to open in 2022.
The Strength of Season Passes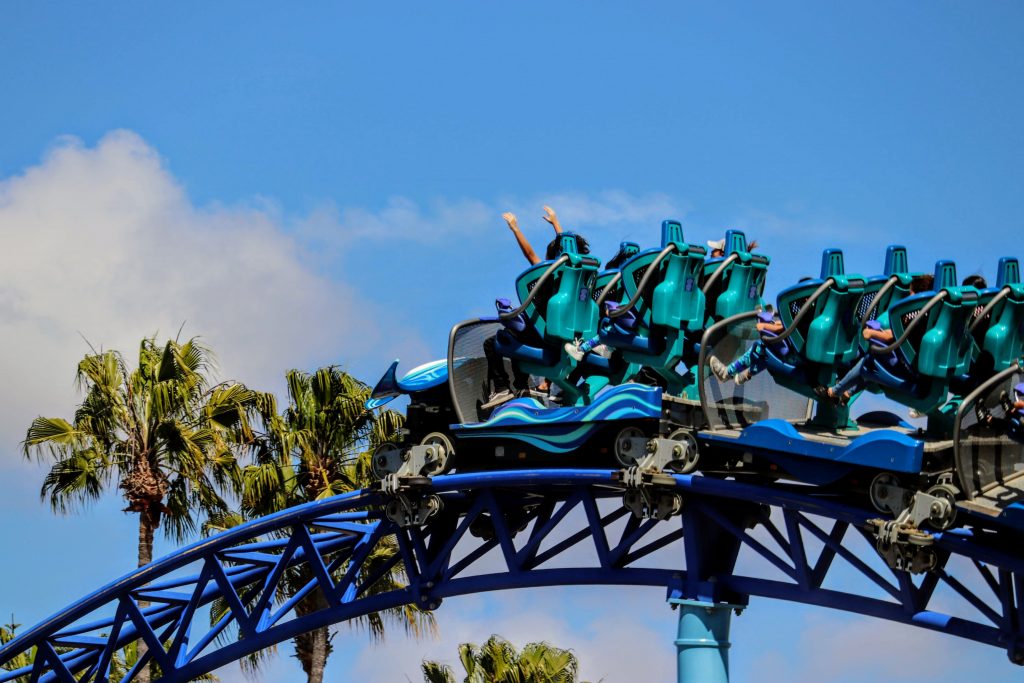 Season passes are the lifeblood of theme parks, and SeaWorld's growing passholder base was a major factor that provided increases in attendance and revenue. The later timing of the Easter season caused a decrease in tourist visitation, but visits from annual passholders more than made up the difference. Average admissions per person was down in the first quarter since passholders pay less to enter the parks than one-time visitors.
SeaWorld CFO Marc Swanson confirmed that there are significantly more passholders this year than last, which is another encouraging metric. Having a base of locals that come multiple times for seasonal events creates a strong foundation that is less susceptible to unpredictable tourism trends.
Good Signs for Summer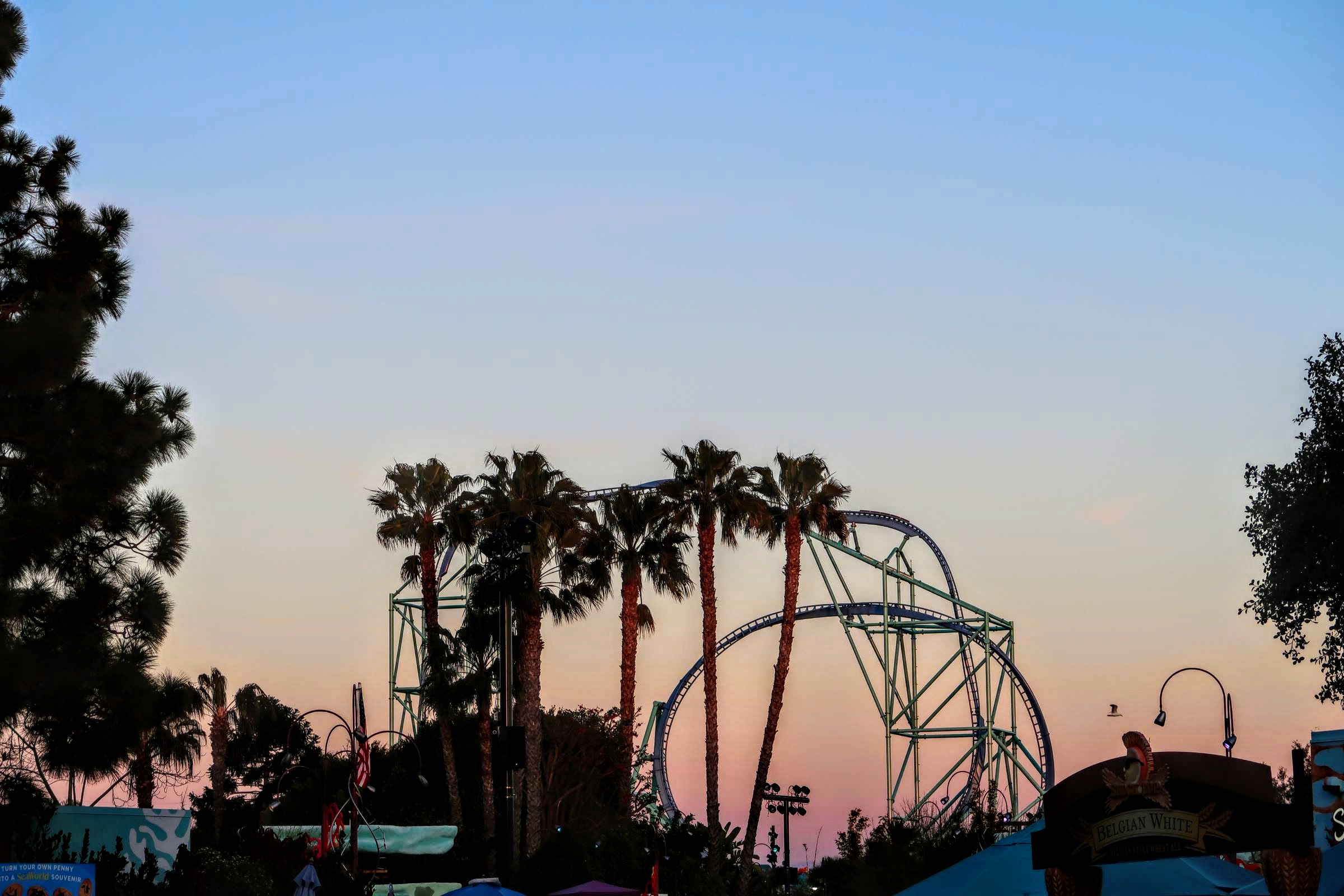 Coming off a strong first quarter, SeaWorld is poised to make even bigger gains in the second quarter, which encompasses May and June, key summer months. The later timing of Easter gives the second quarter an early boost and the unfavorable weather that hit SeaWorld San Diego and San Antonio has somewhat dissipated.
SeaWorld is having success with its free beer promotion, as it is planning to continue it at SeaWorld Orlando next month and offers it throughout the year at Busch Gardens Tampa. For many people, SeaWorld is still synonymous with Anhueser-Busch, and free beer provides an additional motivation to come out to the park, especially for annual passholders. In general, free beer presents a worthwhile tradeoff as people who visit the park for the free beer tend to spend much more than what the park pays for the beer.
The big hype in the Orlando and SoCal this year is Galaxy's Edge at Disney, and its effect on nearby theme parks is yet to be seen. SeaWorld executives believe that the parks in San Diego and Orlando will receive a boost when Galaxy's Edge opens, as tourists may be looking for a cost-friendly park after shelling out the big bucks to visit Disney, and that logic does make some sense. SeaWorld Orlando is literally minutes away from Disney, and San Diego is only a couple-hour drive from Anaheim, so the parks should be able to siphon off at least a little bit of the Disney crowd. Likewise, locals who won't dare set food in a Disney park out of fear for the ridiculous crowds may be more likely to give SeaWorld and Busch Gardens parks a visit.
New Attractions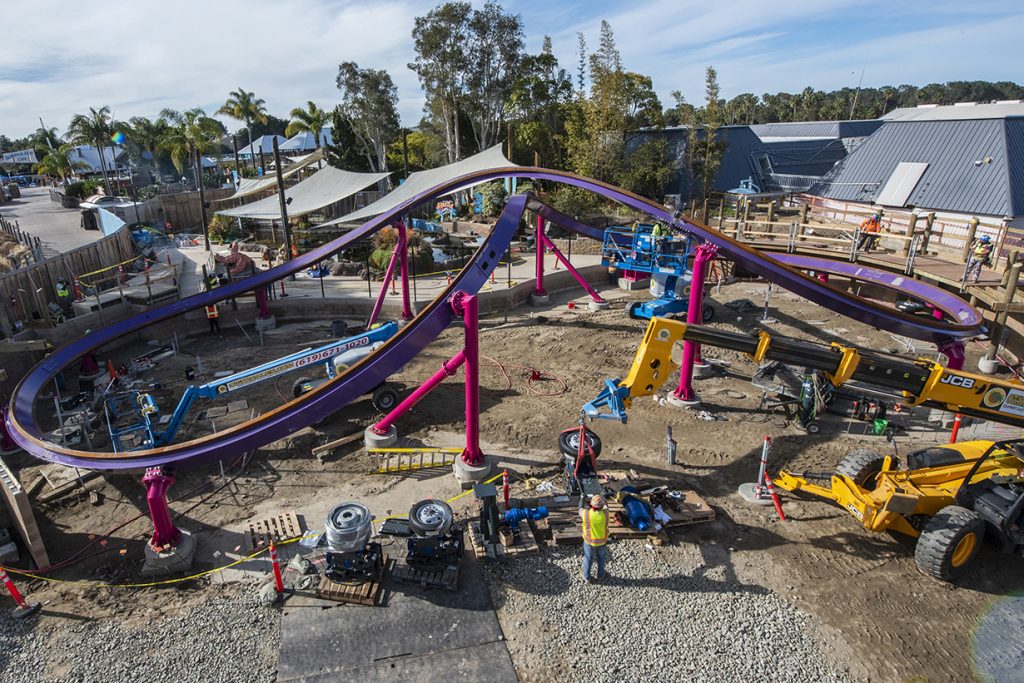 In 2018, former interim CEO John Reilly introduced his plan to introduce a significant ride or attraction in every park, every year, and new CEO Gus Antorcha seems to agree with Reilly's strategy. During the earnings call, Atorcha reiterated that he plans to keep the momentum going by adding more attractions than ever, which include both rides and animal experiences. Tidal Twister and Turtle Reef represent recent introductions of animal exhibits alongside thrilling rides.
Most of SeaWorld's 2019 lineup is open, and the rest will be debuting later this month, just in time for the start of summer. Sesame Street at SeaWorld Orlando, Tigris at Busch Gardens Tampa, Turtle Reef at SeaWorld San Antonio, and Finnegan's Flyer at Busch Gardens Williamsburg have opened to great guest satisfaction reviews. Tidal Twister at SeaWorld San Diego, which opens on May 24th, will be the last major attraction to open in the chain.
Conclusion: What Will SeaWorld's Focus Be?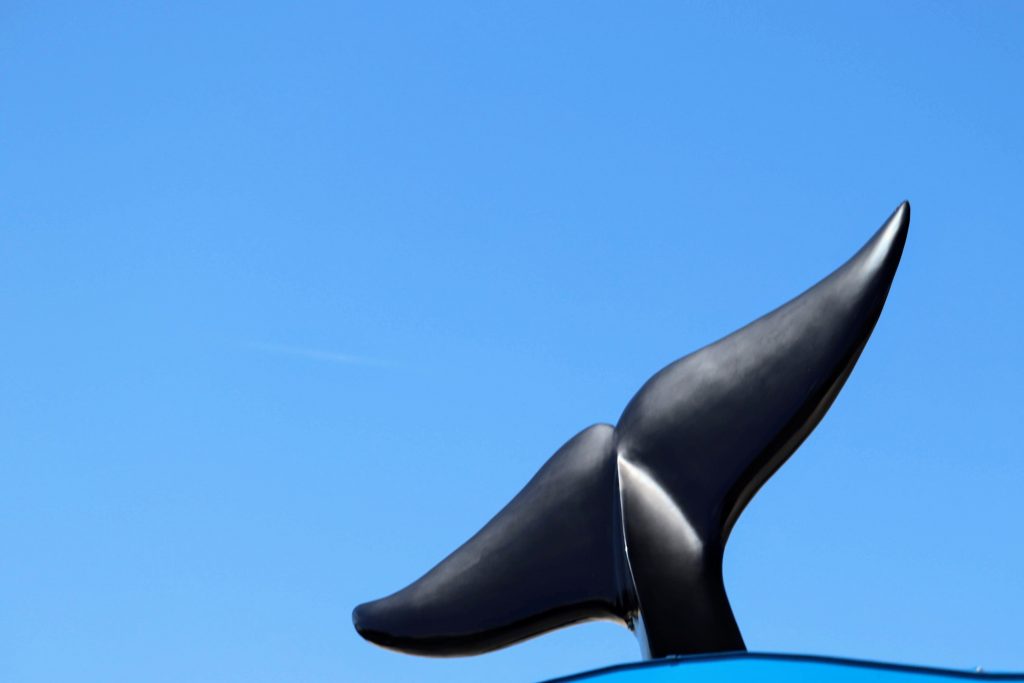 New CEO Gus Antorcha brings a new perspective, and the company seems to be doing well with him at the helm. However, his strategy when it comes to balancing animal experiences with thrill rides remains unseen. Most of SeaWorld's 2020 additions have already been approved and planned out, so there's not much left to influence. However, he will influence the long-term direction of SeaWorld.
SeaWorld Entertainment is a unique company in that it is known both for its impressive animal collection and high-quality thrill rides. When Joel Manby came in 2015, he seemed like the perfect CEO. Herschend Entertainment flourished under his leadership. However, his appeasement approach to dealing with animal issues was a major contribution to the deterioration of SeaWorld's passholder base. 2019 saw a bit of a resurgence of animal exhibits by renovating aging exhibits such as SeaWorld's San Diego's Aquarium and adding small, high quality exhibits such as Turtle Reef. And while animal exhibits might take a quick break in 2020, hopefully Antorcha recognizes that SeaWorld needs to maintain its prevalent animal focus in order to attract both animal lovers and adrenaline junkies.
Stay tuned for more from SeaWorld, and be sure to get social with us on Facebook and follow along with us on Twitter @BehindThrills for the latest updates!
For our latest theme park videos please be sure to subscribe to us on YouTube!
For more information about SeaWorld, including tickets, visit the official website by clicking here!