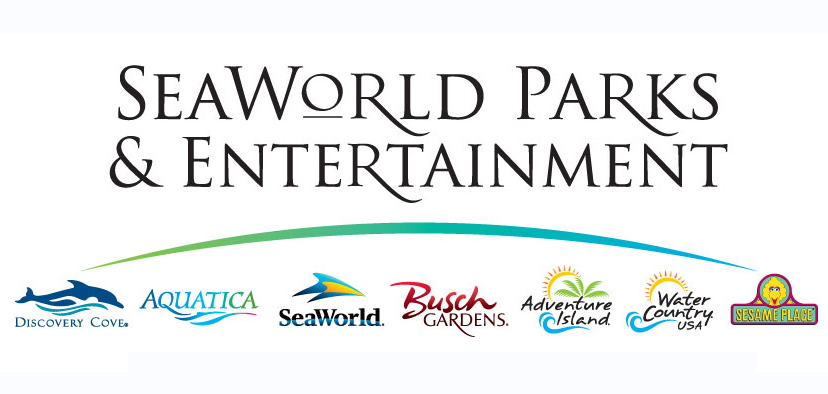 The 2019 first quarter results are in for SeaWorld Parks and Entertainment and they show a steady increase in the company's growth as restructuring continues. The company is continuing to show increases in attendance and earnings and decreases in the amounts of losses. This all comes before the chain has opened major new attractions in most of their parks, and before a later Easter holiday, so we do expect the growth to continue into the second quarter.
How far did the company come? Attendance saw a jump by 0.1 million guests, or 3.6%, to 3.3 million guests from the first quarter of 2018. That's a pretty big improvement, considering that the majority of the company's parks are closed during part of the first quarter. It shows that things like the early year festivals are bringing guests in. Total revenue increased by $3.4 million, or 1.6%, to $220.6 million from the first quarter of 2018. Net loss was $37.0 million, compared to a net loss of $62.8 million in the first quarter of 2018. Net loss for the first quarter of 2019 includes approximately $2.6 million of separation-related costs and settling of lawsuits from 2018. The increase in attendance comes from not only the addition of new festival activities and offerings, but it also shows that the new Membership Programs are starting to pay off as well, with guests taking advantage of monthly payments and huge discounts.
"We are pleased with our first quarter results that exceeded the prior year quarter. Increased attendance and revenue growth and the realization and flow through of cost savings are demonstrating improved operating leverage," said Gus Antorcha, Chief Executive Officer of SeaWorld Entertainment, Inc. "Attendance and revenue primarily benefitted from increased demand and increased in park spending which was partially offset by impacts from unfavorable weather in some of our parks and the shift in the timing of Easter and school spring break in some of our markets from the first quarter to the second quarter. Our improved results reflect our focus on improved marketing and communications initiatives, new pricing strategies, and the favorable guest reception to our new rides and compelling attractions and events. Our results also reflect the impact of our successful and ongoing efforts to reduce costs. Despite this solid start to the year, we know we still have significant opportunity for further improvement."
"We are excited about our rides, attractions and events coming to our parks," continued Antorcha. "This year, we believe we have one of the best lineups we have ever had. In March, we opened Sesame Street at SeaWorld Orlandoand Ihu's Breakaway Falls at Aquatica San Antonio. Since the end of the first quarter, we opened KareKare Curl at Aquatica Orlando, Tigris at Busch Gardens Tampa Bay, Turtle Reef, Sea Swinger and Riptide Rescue at SeaWorld San Antonio, Finnegans's Flyer at Busch Gardens Williamsburg and an all-new Sesame Street Neighborhood at Sesame Place. Later this month, we will open Tidal Twister at SeaWorld San Diego and Cutback Water Coaster at Water Country USA. We are pleased to report that all of our new rides and attractions will open before the start of the peak summer season. Additionally, this summer we have our one-of-a-kind Sesame Parade returning to San Diego and San Antonio, our award winning Electric Ocean event returning to each of our SeaWorld parks and our Summer Nights event returning to each of our Busch Gardens parks."
Moving forward, SeaWorld will have a lot on their plate as they face new challenges in lawsuits and even in dealings with former partner, Zhonghong Zhuoye as they default in loans and revert their stocks back to SeaWorld and lose one of the board members. Then there's also the shakeups in management, such as the departure of former COO and Interim CEO John Reilly, and the sudden departure of SeaWorld Orlando President Mark Pauls, while Discovery Cove President Kyle Miller is acting as interim president. Then of course the recent layoffs. Bottom line, SeaWorld still has a big battle ahead of itself on the road to recovery.
Stay tuned for more from SeaWorld, and be sure to get social with us on Facebook and follow along with us on Twitter @BehindThrills for the latest updates!
For our latest theme park videos please be sure to subscribe to us on YouTube!
For more information about SeaWorld, including tickets, visit the official website by clicking here!