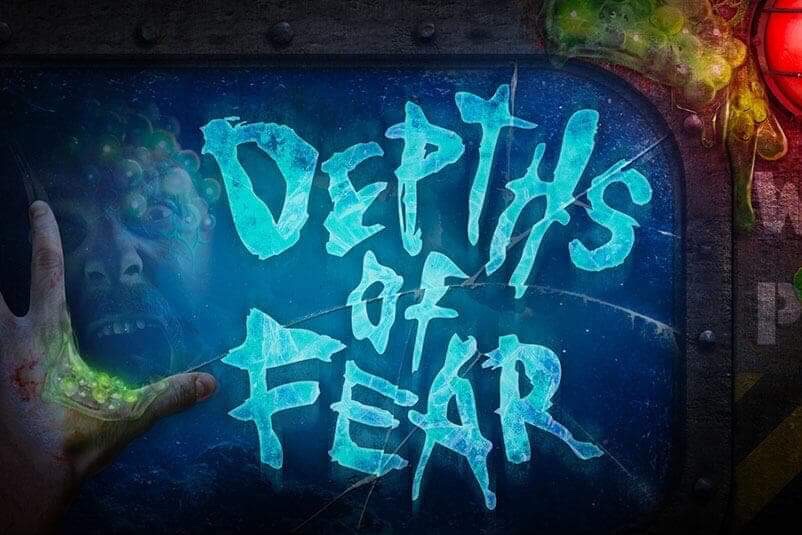 That feeling you have creeping up your spine, that feeling of impending doom and dread? That's not your mind playing tricks on you, it's the next announcement from Universal Orlando's Halloween Horror Nights. HHN 29 is rolling closer and closer and this time they're diving deep into the realms of fear with their latest house announcement-Depths of Fear!
The original house will take guests deep into the ocean in a deep water mining facility, as a company is over run with "MouthBrooders", a parasitic evil that enters your mouth and causes you to go insane. Of course you're at their mercy as they control and use you to bring chaos to the installation. Can you escape before the entire facility implodes?
The house has a very THING vibe to it, and with it being in an underwater facility, it's likely to have that claustrophobic feel as well. Let's hope for lots of special effects and at least one room that looks flooded.
Depths of Fear is just the fourth in the ten house line up this year, which includes Stranger Things, Universal Monsters and Nightingales: Blood Pit. The terror kicks off earlier than ever, with more nights than ever before on Friday September 6th, and runs on select nights until November 2nd. Tickets and vacation packages are now on sale, and you're not going to want to miss the screams.
Stay tuned for more from Halloween Horror Nights, and be sure to get social with us on Facebook, Twitter, and Instagram @BehindThrills for the latest updates!
For our latest theme park videos please be sure to subscribe to us on YouTube!
For more information about HHN, including tickets, visit the official website by clicking here!