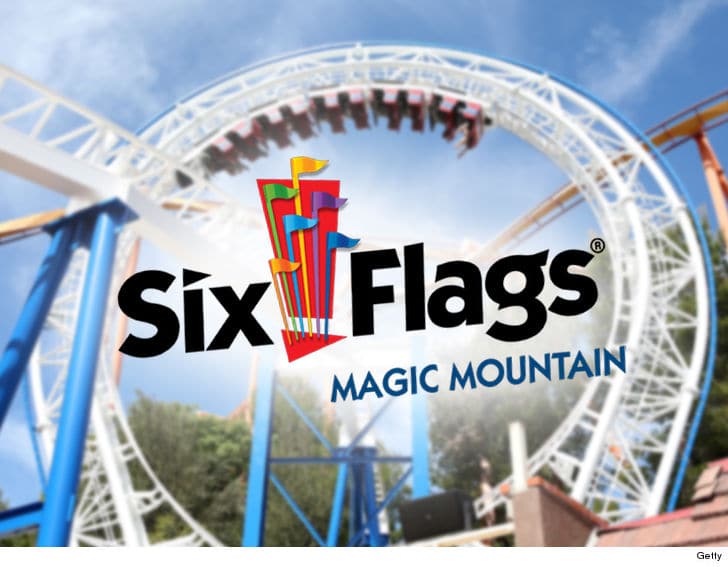 A brush fire near Six Flags Magic Mountain causedchaos on Sunday afternoon. Fire crews worked to get the blaze under control, which caused smoke to billow into the theme park. As a result, the park closed and was evacuated.
Six Flags Magic Mountain and Hurricane Harbor are currently being evacuated due to the Sky Incident brush fire. The safety and well being of our guests and team members is our top priority.

— Six Flags MM (@SFMagicMountain) June 9, 2019
The park then tweeted that it could not allow guests out of the park due to firefighters closing off nearby roads.
LA County fire has asked all guests to remain at the park. The exit roads are temporarily closed. We will advise when they open.

— Six Flags MM (@SFMagicMountain) June 9, 2019
Naturally, guests on Twitter had other accounts of what was happening both in the park and elsewhere.
Might want to open more areas for food and water. Lots of guests sitting around in the heat with not a lot of options. You had everyone come to the DC area but shut down all food/drink options here. No water = more heat strokes. Just sayin

— Philip Rilatos (@PhilipRilatos) June 9, 2019
The exits are blocked off! How do you expect us to evacuate?! It's so hot and not everyone has water with them in their cars

— Edith (@EdithVMendez) June 9, 2019
— Stephanie Felix (@LedbyGod77) June 9, 2019
@KTLA @ABCNetwork Santa Clara fire. Magic mountain mass panic pic.twitter.com/bHakWXJrPy

— Raul (@Raul33589753) June 9, 2019
The park later announced that it would be closed for the day, and would reopen on Monday.
It appears that the local fire district did not tell Six Flags to close, and it was done on a voluntary basis. The result seemed to be a mass of confusion, as the park wasn't told to evacuate guests. Luckily, no one was hurt and only a few people were taken to the hospital due to smoke related illness.
Stay tuned for more from Six Flags, and be sure to get social with us on Facebook, and follow along with us on Twitter @BehindThrills for the latest updates!
For more information about Six Flags, including tickets, visit the official website by clicking here!