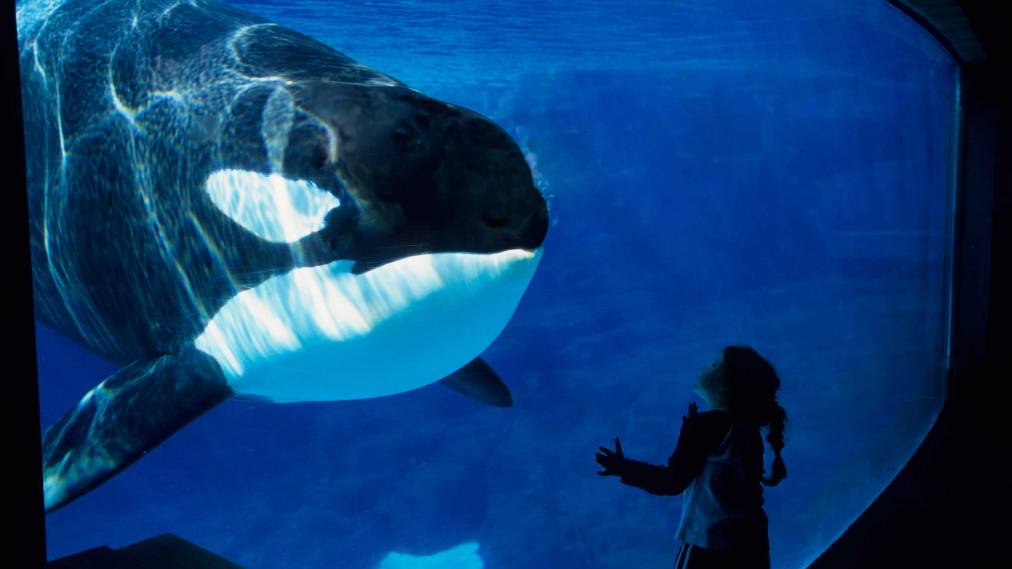 On June 7, 2019, CBS aired an episode of the show Whistleblower focusing on SeaWorld's treatment of the killer whales in its care. The production centers on the experience of John Hargrove and two other former SeaWorld trainers. Over his career, Hargrove worked as a killer whale trainer at SeaWorld San Antonio, SeaWorld San Diego, and Marineland Antibes in France. The other SeaWorld employees worked at SeaWorld San Diego. One was another orca trainer, and the other worked with walruses.
The episode "makes the case" against orca captivity. It argues that killer whales are unfit for life in human care and are, in fact, suffering at SeaWorld. While the stories told by the former trainers are emotionally unsettling, many of the claims made are inaccurate and misleading.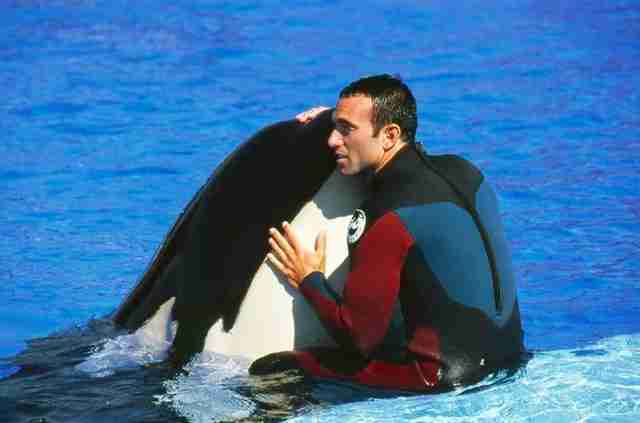 Misleading Witnesses
Throughout the show, many individuals are interviewed as 'experts' on SeaWorld and orcas. The two main subjects are John Hargrove and Naomi Rose. Hargrove's story in particular has raised a number of issues in that it has multiple inconsistencies. Hargrove claims that he realized that orca captivity was wrong after his first job at SeaWorld San Antonio, but would then go on to be promoted to a killer whale trainer at SeaWorld San Diego and would also later work at Marineland Antibes. If he felt that orca captivity was wrong from the start, why would he go on to work at other facilities?
Hargrove's documented social media posts also tell conflicting stories. In 2014, he asserted that it was not part of SeaWorld's protocol to underfeed whales in order to ensure a good performance, to the dismay of other SeaWorld 'whistleblowers.' Then in 2015, Hargrove made another social media post in which he claimed that food deprivation was "common & was approved by management." As you can see, there's a problem with Hargrove's story. The statements completey contradict each other.
Hargrove's credibility is also diminished by his unacceptable conduct while working as a SeaWorld trainer. In 2015, a video of Hargrove going on a racist, expletive-filled rant was sent to the media. And although Hargrove has apologized for his actions, the episode subtly tries to justify him. Hargrove's lawyer wants us to think that his past actions don't affect his credibility as a SeaWorld whistleblower, but in reality they attest to his personality.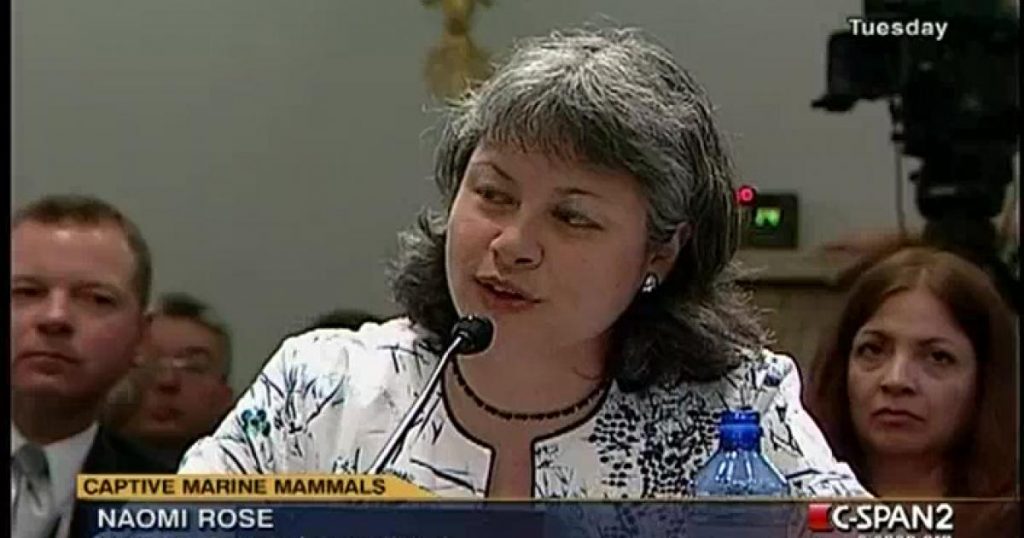 Throughout the film, Dr. Naomi Rose comments on the health and well-being of orcas both in captivity and in the wild. Rose's credentials are exaggerated and her background is not properly explained to the audience. The show introduces Rose literally as "the leading scientist of orcas," but this is very misleading. Rose works for multiple organizations that directly oppose zoological facilities. She has written multiple papers against keeping animals in captivity, and has no background when it comes to the physical health of animals in zoological settings. Rose is portrayed as an international expert on orcas, but is actually an outspoken animal rights activist.
The question must be asked why no one from NOAA or another credible scientific organization was interviewed about the health of orcas in captivity. Perhaps it's because SeaWorld is highly regarded in the marine mammal research community and is known to be a top zoological facility, evidenced by its Association of Zoos and Aquariums (AZA) and America Humane certifications. Research done at SeaWorld has helped scientists make discoveries about orcas that would not be possible in a wild setting. SeaWorld's orcas are constantly analyzed by independent scientific institutions as part of ongoing research studies to ensure that the orcas are in perfect health, but the documentary did not mention anything about it.
Here's what one of NOAA's directors said about SeaWorld in a recent statement:
SeaWorld has been a long-standing valuable partner in promoting marine conservation, and rescuing and rehabilitating stranded, entangled or imperiled marine wildlife… SeaWorld reminds the public that they, too, have an important role in reporting stranded or injured marine animals.

Donna Wieting, Director of NOAA Fisheries' Office of Protected Resources.
In addition, why were former SeaWorld employees that knew Hargrove personally not interviewed? Is it because that Hargrove had a reputation for being self-centered?
Here's what former Shamu Stadium videographer Shea Johnson had to say about the episode:
I worked with and knew all three of the trainers interviewed. A great amount of the Shamu show footage used in the episode was shot by me during my 16 years as a videographer at SeaWorld San Diego. I also shot and edited dozens of videos specifically about killer whale training and care. Had I seen any abuse, neglect or suffering of any animal there, I would have quit. I was physically present documenting some of the things John describes as terrible, and they were not. What I did see were highly dedicated and passionate trainers, vets and researchers working their rears off to give the animals the best care possible. I also saw content and highly intelligent killer whales with an amazing health plan and restaurant-quality food. They got to exercise both minds and bodies and socialize with their own kind as well as humans and they seemed to enjoy it. I am very serious about this. Most importantly, I saw hundreds of thousands of park guests making connections with animals, learning something and truly caring more about the ocean when they exited the park.

…

At SW as I mentioned, I worked with and knew John and the other two trainers interviewed. The two men were generally disgruntled grumpypants at work.

…

As for John, I was impressed that his ego fit on my big TV. I've shot and edited video for over 30 years and the Whistleblower episode was obviously produced to shock people and get ratings, like Blackfish, so very little effort was made to present both sides.

Shea Johnson
Whistleblower claims to take input from both sides of the story, but in reality only takes information from anti-captivity sources.
Misleading Information
Throughout the episode, Hargrove and Alex Ferrer, the show's host, make multiple misleading and incorrect statements about SeaWorld's orca facilities. For example, Ferrer seems to downplay just how big SeaWorld's orca tanks are. He alleges that orcas can only "flick their tails three times" before hitting a wall. This is not true. The show pool at SeaWorld San Diego is more than eight times the average length of an orca. Ferrer also does not tell the show's audience that SeaWorld's orca enclosures contain almost 6 million gallons of water, making them one of the largest aquatic zoological habitats in the world.
Hargrove goes on to allege that the whales live in "chemically treated water." This statement is inherently misleading since he doesn't specify which chemicals were added or the purpose for adding chemicals to the water. SeaWorld San Diego utilizes natural seawater, while the other two parks make saltwater from sea salt. The only forms of chemical treatment used are in the filtering process to neutralize harmful waste products.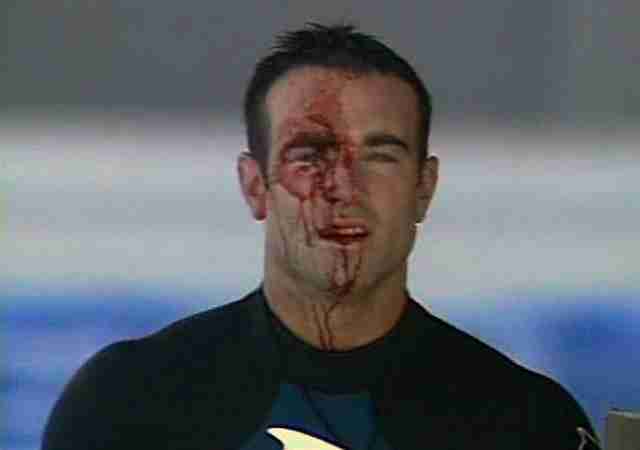 Like Blackfish, the episode also uses misleading footage to give the idea that the orcas were violently acting out. The film uses the same clip from Blackfish of John Hargrove with a bloody face. It implies that Hargrove was injured by a whale. However, the footage was taken when Hargrove performed a slide manuever incorrectly and dove into the concrete stage. It had nothing to do with orca agression.
Throughout the film, multiple inaccurate claims are made against SeaWorld to convince the audience that SeaWorld is abusing its animals and endangering its trainers. In reality, SeaWorld's practices are accredited under numerous zoological organizations that use the same procedures.

In Conclusion
Overall, it is clear that the episode of Whistleblower contains the same anti-zoological propaganda that has been shown in Blackfish. The episode does not consider both sides of the animal captivity argument, and uses misleading information to make its case.
Does that mean that we shouldn't listen to former trainers that accuse zoological institutions of animal abuse? If course not. However, former trainers who agree with SeaWorld's practices should have been interviewed for the show as well.
When the episode was announced, IMATA, the International Marine Animal Trainer's Association, asked CBS to be able to speak about SeaWorld's treatment of orcas in the interest of fair reporting. However, their request was denied. Representatives from AZA also offered to go on camera to defend SeaWorld's practices. They were also denied.
Unfortunately, the biases shown in the episode are becoming more and more common. Modern zoos and aquariums must find a way to combat this negative image, since the ability of zoological institutions to help conserve wildlife relies on their positive perception.
Stay tuned for more from SeaWorld, and be sure to get social with us on Facebook and follow along with us on Twitter @BehindThrills for the latest updates!
For our latest theme park videos please be sure to subscribe to us on YouTube!
For more information about SeaWorld, including tickets, visit the official website by clicking here!