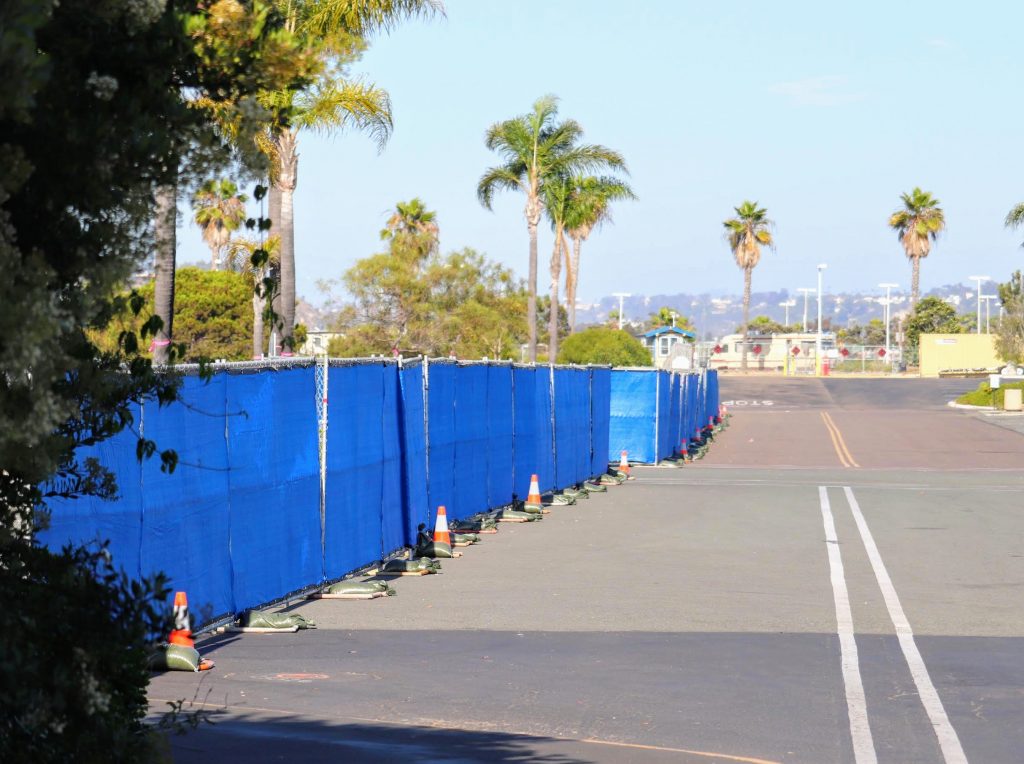 Following last week's Coastal Commission approval, SeaWorld San Diego is in the process of readying the project site for construction of its 2020 Dive Coaster. As the park waits for all permits to be issued, the area has been fenced off, trees have been marked for removal, and construction equipment has begun showing up at the site.
The new coaster will be located to the east of Journey to Atlantis, and will be connected to the park by the current Education entrance, which goes between Atlantis and Wild Arctic.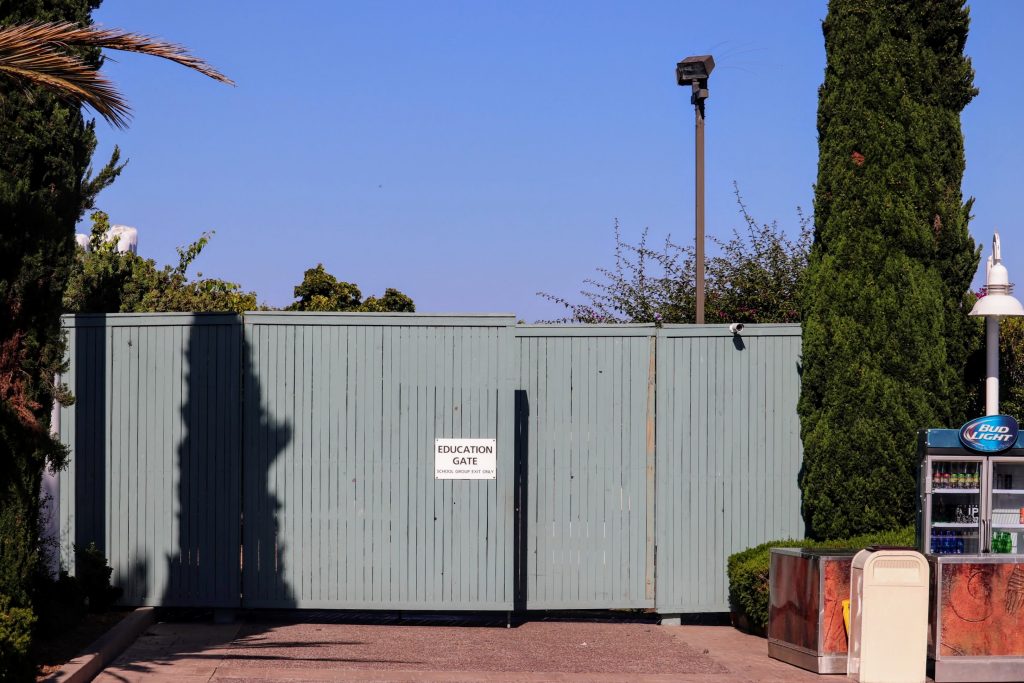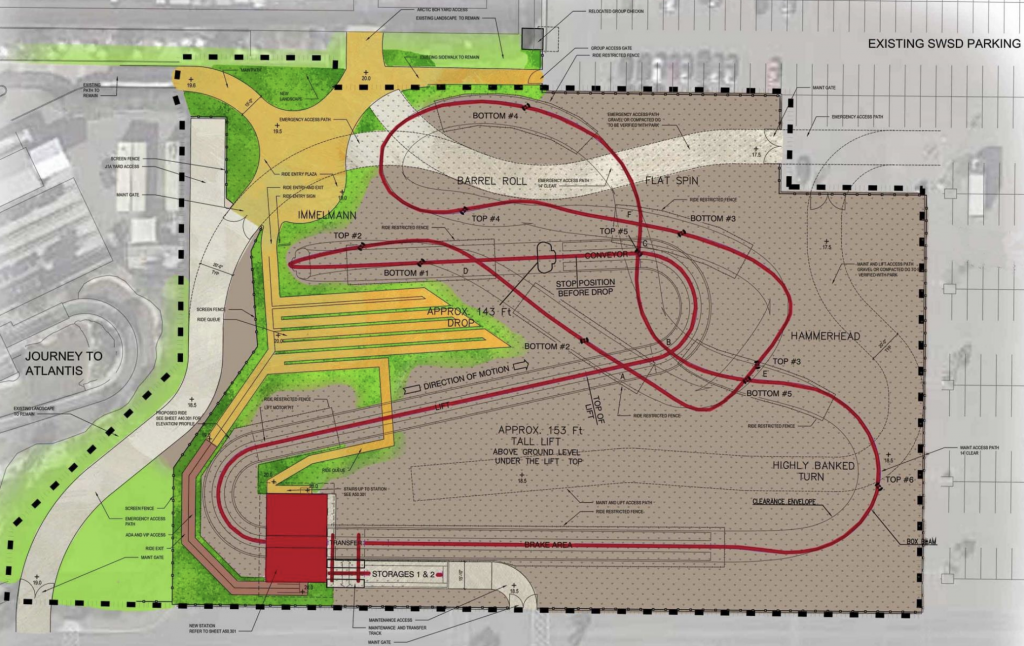 According to building plans, about 300 parking spaces will be demolished, and the theme park will expand by about three acres. There won't be any guest pathways that go under the coaster's track, but some sections of the queue are directly adjacent to the 117-foot Immelman and go underneath the lift hill. The area underneath the coaster will be decorated with some nice landscaping and gravel. Hopefully it will look similar to the landscaping underneath Manta, which is both beautiful and simple.
In this shot taken from the SkyTower, the area in which the new coaster will be located is highlighted in red, and the the approximate location of the station is highlighted in green.
The station building will be built close to where the palm trees currently sit in the parking lot. According to plans, the building will be about 30 feet tall and will have a painted finish. There will obviously be three separate lines, with the queue for front and back being longer than the middle row. The building plans also show that the coaster trains will have the newer vest restraints from B&M.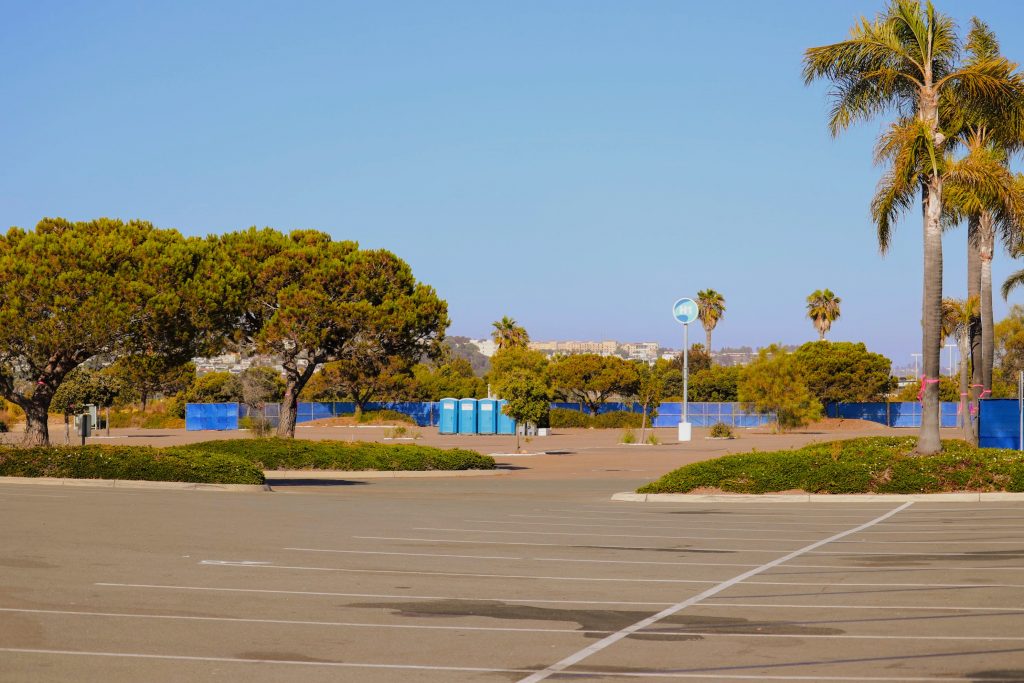 According to SeaWorld Director of Communications David Koontz, the park anticipates starting vertical construction "within the next few months." It will be very interesting to see how the construction area develops over the next year. This is sure to be an exciting addition to the park, so make sure to follow us on Twitter and Facebook to get periodic updates on the project!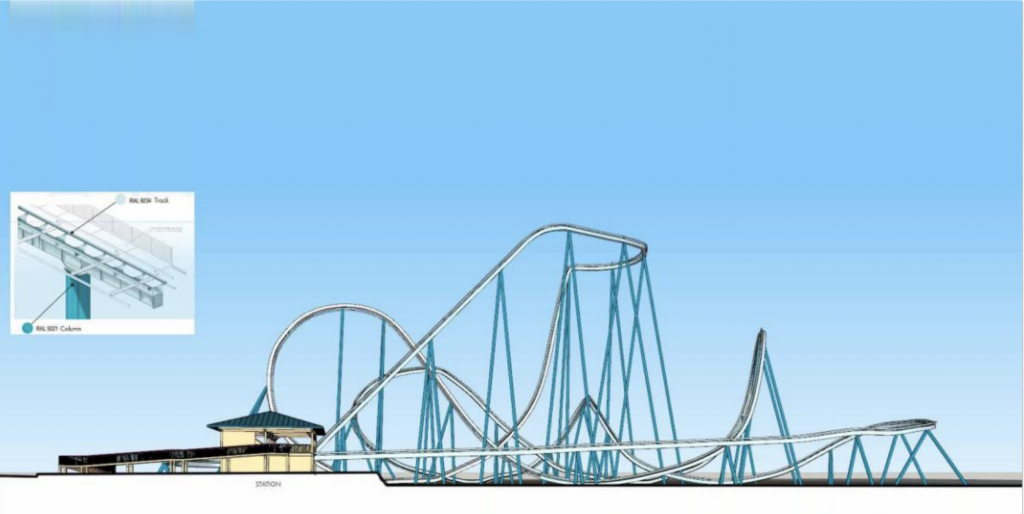 Stay tuned for more from SeaWorld, and be sure to get social with us on Facebook and follow along with us on Twitter @BehindThrills for the latest updates!
For our latest theme park videos please be sure to subscribe to us on YouTube!
For more information about SeaWorld San Diego, including tickets, visit the official website by clicking here!