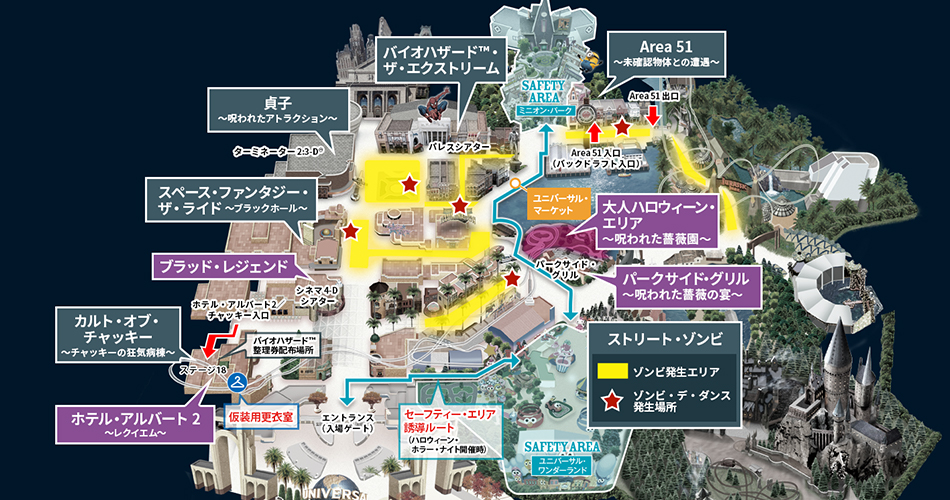 We've seen tons of details slowly leak out for this year's Halloween Horror Nights. Except in Japan. That changes today, as Universal Studios Japan unleashed all the gory details, which sees a very topical maze, the return of a classic attraction…kind of, and tons of other great new attractions just for Halloween.
Of course, we can't talk Japan or Halloween Horror Nights without our friend YukenDoIt, who is back with an all new video talking about what to expect at this year's Halloween Horror Nights at Universal Studios Japan!
Check out the video in the player below, and we'll break down the event just a bit more afterwards.
So let's break it down a little bit and talk about what to expect. The big news being Resident Evil.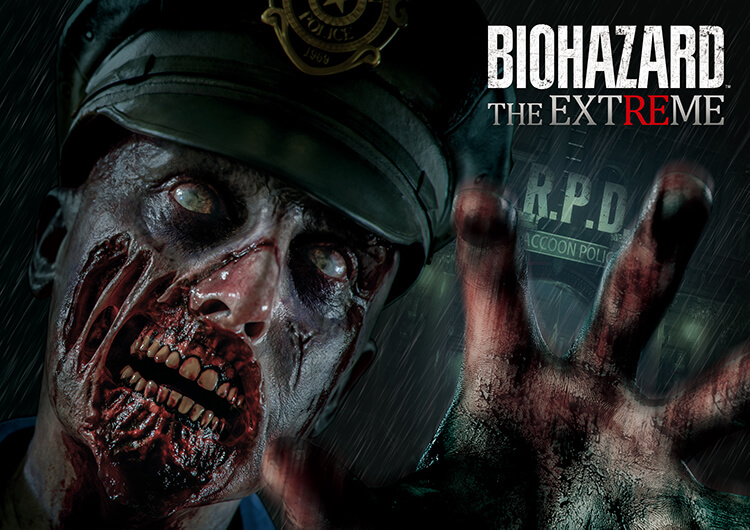 There will be a resident evil haunted house with two different adventures inside one based on Claire one based on Leon these experiences are based on Resident evil two which just got remade. It's not the first time that Resident Evil has been at Halloween Horror Nights in Japan, but it is the first time that the house has featured two different paths, based on two different characters.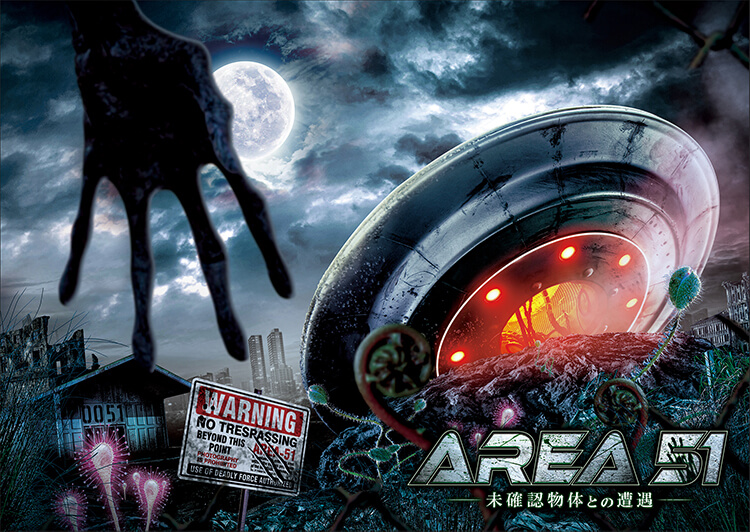 Another haunted house is an area 51 experience where you go through area 51 it will be indoor and outdoor. Talk about timely! There is all kinds of talk about rushing Area 51 in the United States, the top secret government area where Aliens allegedly exist.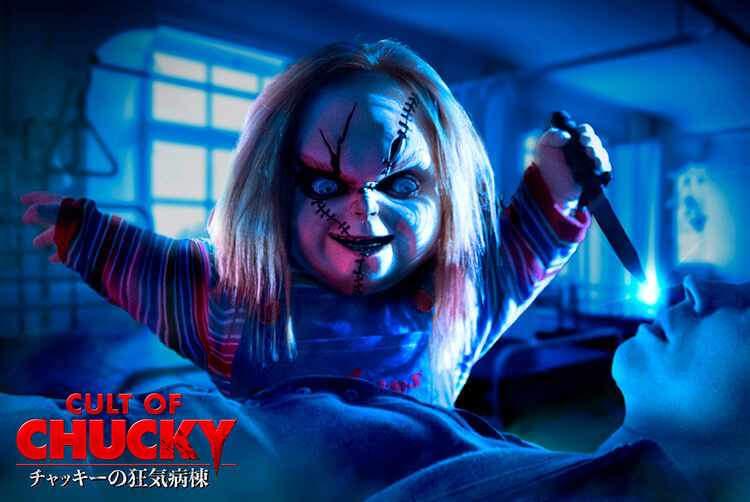 There is an extreme house Called hotel Albert 2 Requiem, with the first version making it's debut last year. Even though this is a returning Haunted house it is more like interactive theater, so a show with a lot of horror elements that pulls you in. Unfortunately it's all in Japanese, so if you don't speak the language, you likely won't know what's going on.
Chucky is returning For the third year in a row it's up mental hospital Eddy is overtaken by Jackie for the third year in a row. Based on the film, Cult of Chucky.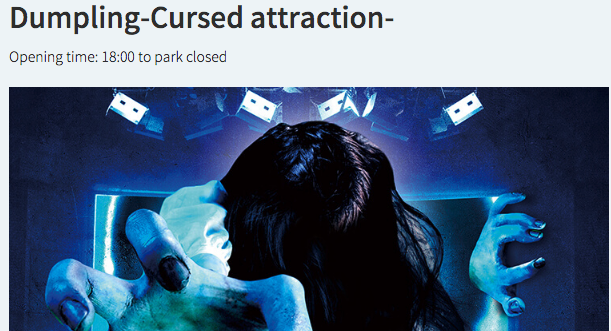 They have a reimagined version of terminator that is overtaken by the girl from The Ring. It's a 3D show, only themed to The Ring, Sadoko as it's called in Japan.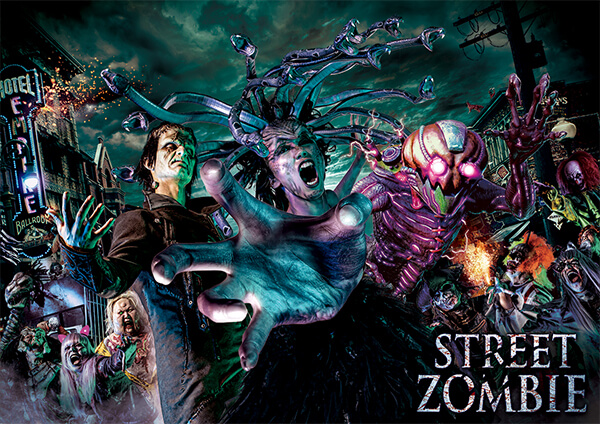 One real interesting new tidbit is the "Street Zombie" area. They will not only have zombies, but it also looks like their version of the classic Universal Monsters. The new area will also have an Icon named Dr. Chaos, who is trying to bring the monsters into the park and take over the world.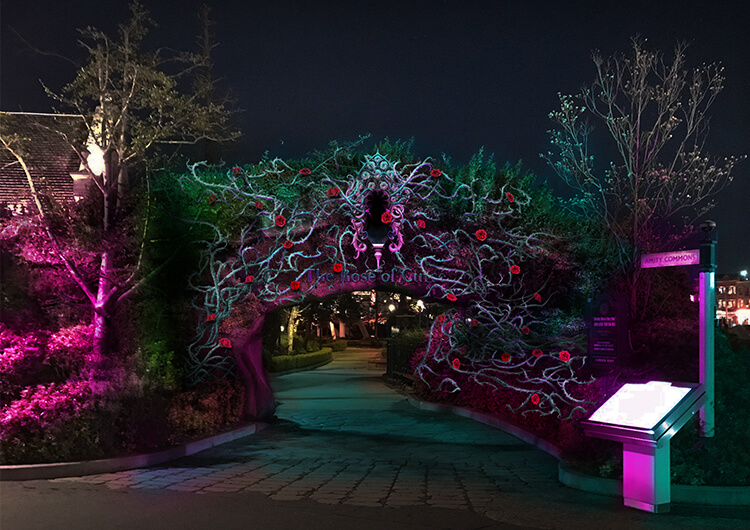 While the park does have the occasional street party and zombies roaming around, it's even more rare to have a dedicated scare zone. This year they will with a new Cursed Garden. The garden will be extremely picturesque with creepy maidens, roses and the grim reaper as well. When Universal Japan does original scare zones, they area usually based on superstitions and legends of the area, and I'm betting that's going to be the case with this one as well.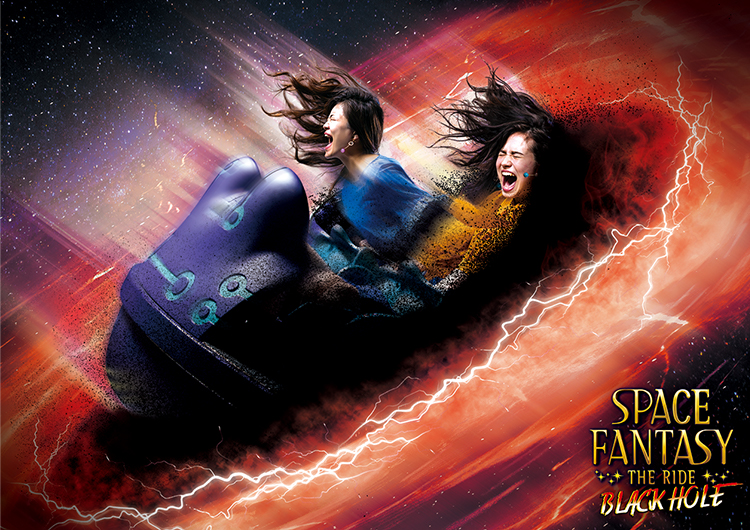 One of the most exciting bits of news is that Space Fantasy is back…in a way. Instead of being themed to the various different Universal Cool characters that it has been in the past few years, this year it will be a Black Hole…meaning it will be completely in the dark.
Stay tuned for more from Halloween Horror Nights, and be sure to get social with us on Facebook, Twitter, and Instagram @BehindThrills for the latest updates!
For our latest theme park videos please be sure to subscribe to us on YouTube!
For more information about HHN, including tickets, visit the official website by clicking here!