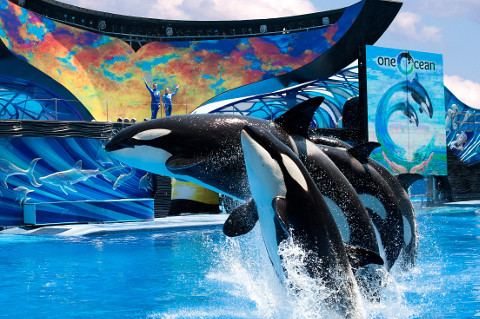 In 2014, prominent members of the zoological community led by the Alliance of Marine Mammal Parks and Aquariums(AMMPA) and others began a lengthy educational and relationship-building campaign with leaders from Sir Richard Branson's company, Virgin Holidays, in the wake of its rollout of a pledge asking suppliers not to take cetaceans from the wild.Several AMMPA members elected to sign the pledge at that time– not surprising considering the great success of managed breeding programs over the past several decades, which has resulted in about 75% (and rising) of the dolphins currently living in North American facilities having been born in human care. In other words, zoos and aquariums in the U.S. don't need to collect cetaceans from the wild and haven't for decades.
In the ensuing months, AMMPA representatives provided Virgin Holidays' leadership with information on the association'sstandards and guidelines, member site visits, and peer-reviewed data to enable the company to better appreciate the great care marine mammals receive and the conservation and wildlife research contributions member facilities provide. As a result of these efforts, Virgin amended its original pledge to include language that would permit facilities to take cetaceans from the wild in the case of animals in need of rehabilitation, rescue, or to support endangered species.
However, in 2017, Virgin Holidays updated its position with much more anti-zoo rhetoric by stating it would no longer add attractions featuring cetacean shows or swim-with-dolphin programs. It also announced it would support the creation of coastal whale and dolphin sanctuaries, as well as discourage the creation of new attractions featuring cetaceans. The companyfurther suggested it would be expanding its future "animal welfare" efforts on behalf of "other animals."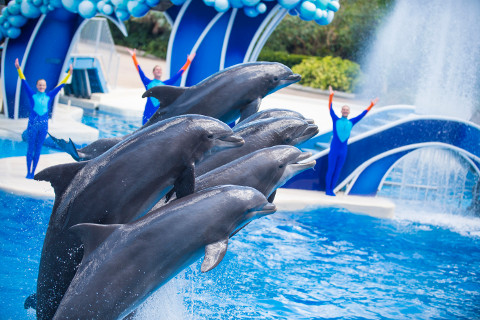 All of which brings us to this past week's announcement from the company that it will no longer sell tickets to some major attractions with cetaceans featured in shows or swim-with-dolphin programs like SeaWorld, Discovery Cove, and others. Interestingly, at least one major international animal attraction with dolphins in central Florida was not included in the Virgin Holidays announcement and new policy. If a recently published industry report is accurate, that omission may have something to do with an estimated 25-50% of Virgin Holidays' profits being tied to selling tickets and vacation packages to that other company's adjacent world renown animal and non-animal parks.
Fine. Good luck to you, Virgin Holidays. The market will decide if your shareholders will be impacted by selectively refusing to sell quality educational family experiences that contribute to conservation science, enhanced animal welfare, and public education. Other travel companies will pick up the demand to visit these popular accredited attractions and encounters that foster the sort of emotional connections that lead people to care about what happens to wildlife and wild places.
Let's not pretend however, that Virgin Holidays' announcement to "focus our efforts on encouraging customers to see these creatures in the wild" comes without a significant, and potentially for some species, as yet unknown, cost to the very wildlife and habitats Virgin wants to protect. Based on peer-reviewed research, we know, for example, that vulnerable cetacean populations like the Southern Resident Killer Whales that frequent the coastal waters of the Pacific Northwest for part of the year are affected by the sheer volume of ethical whale watching excursions each season. Don't misunderstand, it is wonderful the public desires to experience these and all amazing creatures. In fact, with 7.5 billion people and counting crowding Nature out everywhere on earth, the preservation of species is dependent upon immediately and dramatically improving thepublic's awareness of what these species and habits can tolerate of human activities and what they cannot.
According to news accounts, the situation for this popular and widely viewed population of orcas is so dire, in 2018, a task force created by the state of Washington went so far as to propose a 3 to 5-year ban on whale watching in order to give the endangered whales time to recover. While that idea was met with harsh criticism by some groups because it didn't address the other primary reasons for their dwindling numbers, namely loss of prey and pollution, the dramatic increase in whale watching tours and the increased noise by all commercial and recreational boat traffic on orca foraging behavior cannot be dismissed. One task force member said "..studies… came out last year that showed that orcas lose 5 1/2 hours of foraging time every day because of noise and disturbance from the whale watch industry specifically and from commercial vessels."
Even if the "wild whale and dolphin experience portfolio" Virgin wants to develop to stop thousands of visitors from sustainably and humanely experiencing thriving animals born, taught, and loved in human care at high quality, regulated, and accredited zoological facilities is conducted ethically bycompanies, the impact of increased traffic on wild animal welfare and survival is bound to be immense. And that's without factoring in the effect that less than ethical operators may impose.
Additionally, recent objections raised over efforts to increase the distance observers may ethically or legally approach wild cetaceans is also a potential source of concern. It's not hard to imagine the difficulty of balancing the needs of wild whales and dolphins for increasing quiet and distance from humans and those of future customers spending large sums seeking individual, interesting, educational, and fun wildlife experiences. As we see in other examples of endangered species such as cheetahs forced to abandon a hunt while surrounded by dozens of jeep tours, that tension already exists and won't simply dissipate because Virgin plans on a "'whale and dolphin first' approach."
Ultimately that's the biggest worry about Virgin Holidays'unscientific decision. If one day soon there are no more opportunities for people to learn about thriving whales and dolphins through human care attractions and experiences, and at the same time future commercial wildlife experiences Sir Richard Branson's company plans to develop fail to meet the needs of wild animals and customers, then public education, and the emotional connection so desperately needed to ensure species survival will have been lost. And then we will all witness more species and at-risk populations pass into extinction.
Grey Stafford, PhD
Stay tuned for more from SeaWorld, and be sure to get social with us on Facebook and follow along with us on Twitter @BehindThrills for the latest updates!
For our latest theme park videos please be sure to subscribe to us on YouTube!
For more information about SeaWorld, including tickets, visit the official website by clicking here!