Despite being officially open for just over a week now, Universal Studios Hollywood held its big media party tonight for press, influencers and VIPs with a star-studded world premiere featuring the director and cast of the Jurassic World film franchise.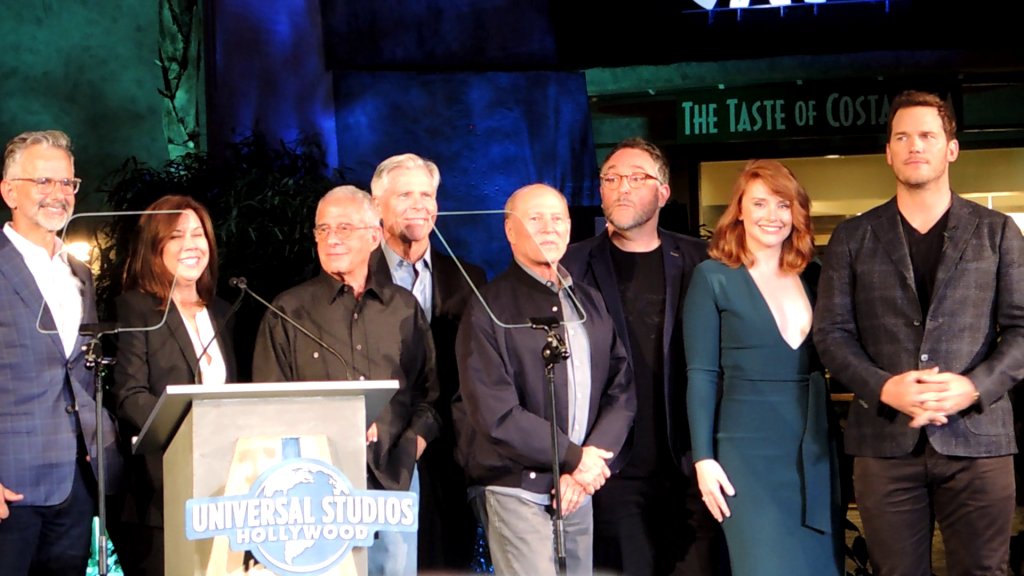 The event started off with park President Karen Irwen who spoke about the importance of the Jurassic Park franchise and attraction to both Universal Pictures as well as the theme park. Karen also mentioned that much like the movies the park would be evolving along with the stories they tell.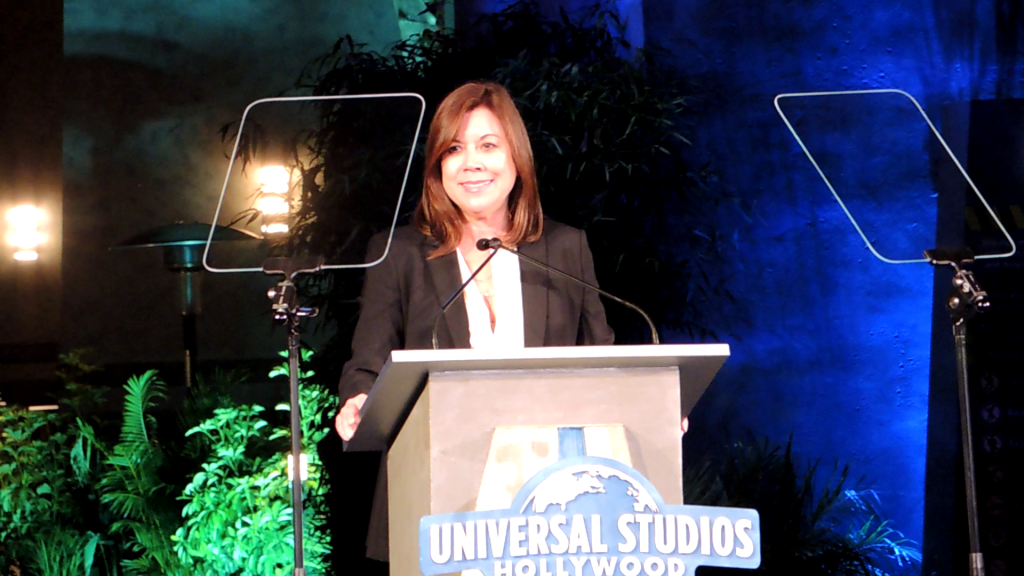 Vice Chairman of NBC Universal Ron Meyer then took the stage and discussed how excited Universal is about Jurassic World and how thrilled they are to finally have its first big presence in a Universal park.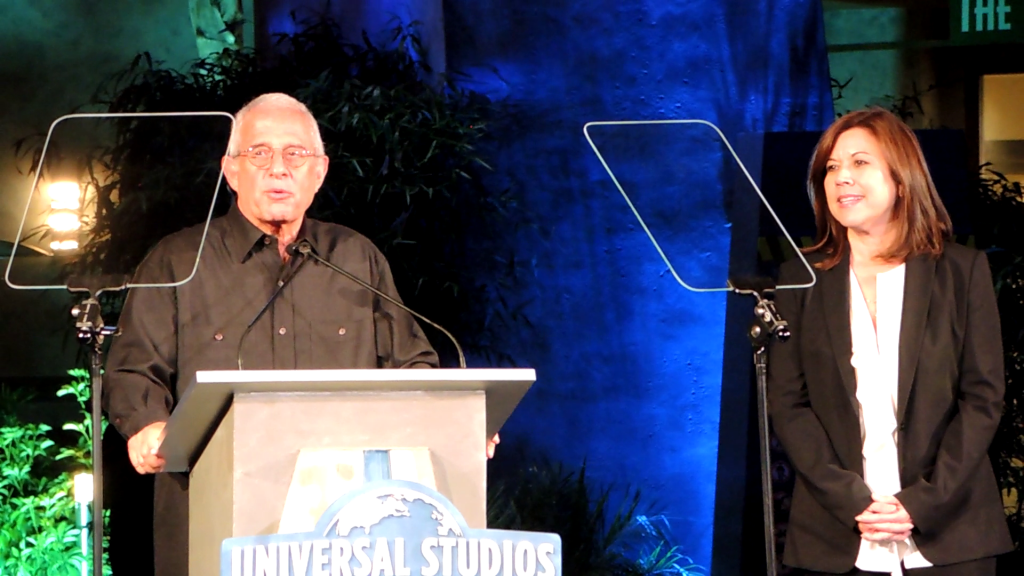 Jurassic World director Colin Trevorrow was last to speak. He talked about his first time visiting Universal and being terrified on the Jaws ride and how much the practical effects and impressiveness had a profound impact on his childhood and how he hopes Jurassic World will have a lasting and inspiring impact on the youth of today.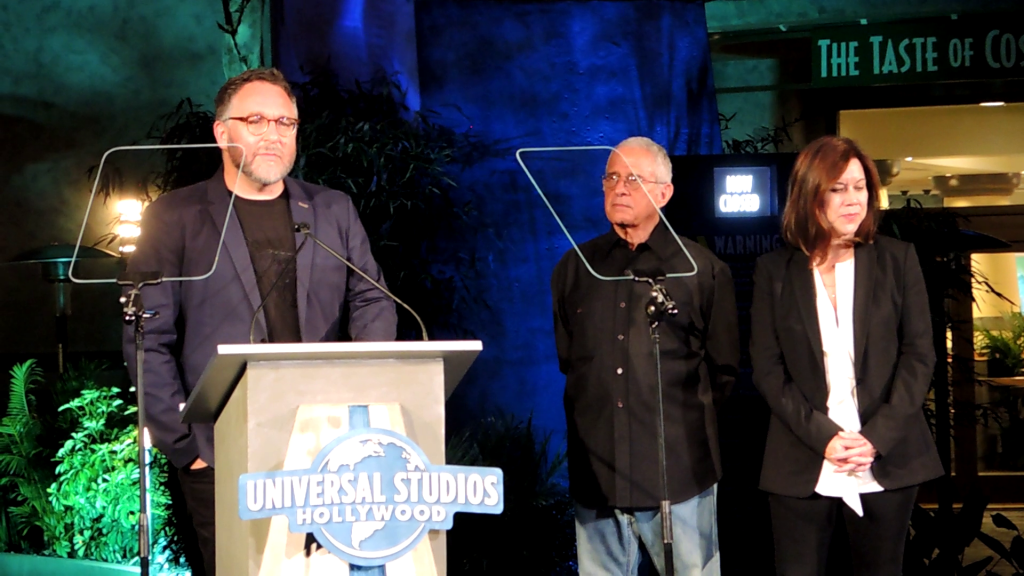 The stars of Jurassic World film came on stage (did not speak), and took a group photo with the Universal team, until Blue the raptor escapes containment. The only person capable of containment is of course Owen Grady aka Chris Pratt, who calms her just before taking the photo.
It wouldn't be a grand opening without lots of fireworks.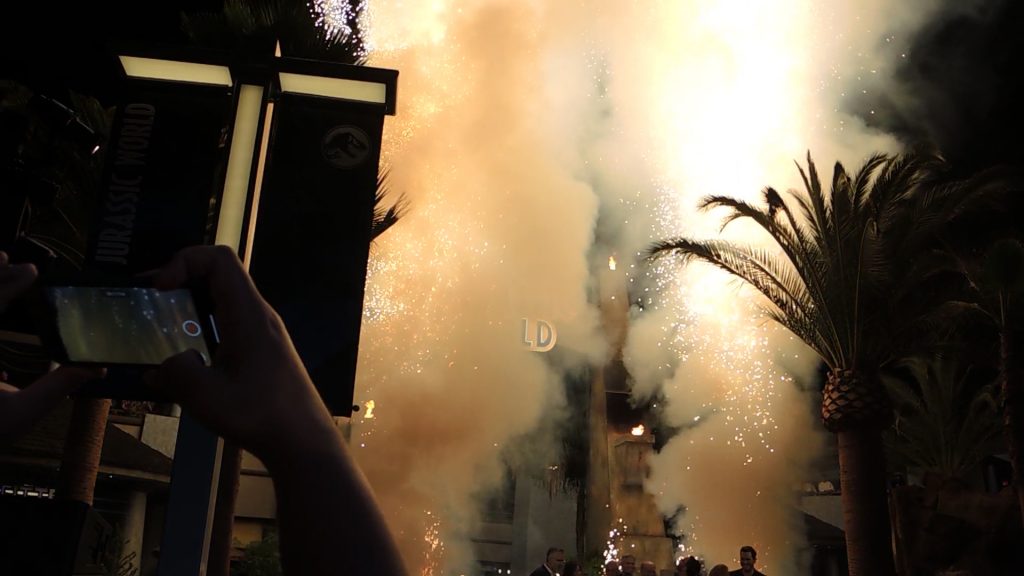 WATCH THE FULL CEREMONY HERE:
Despite starting 30 minutes late we had a blast on Jurassic World The Ride and think the new area is a huge improvement, which is not easy given how iconic the original ride was. Can't wait to see how this ride improves and chances in the near future with the series.
Stay tuned for more from Universal Studios Hollywood, and be sure to get social with us on Facebook and follow along with us on Twitter @BehindThrills for the latest updates!
For our latest theme park videos please be sure to subscribe to us on YouTube!
For more information about Universal Studios Hollywood, including tickets, visit the official website by clicking here!