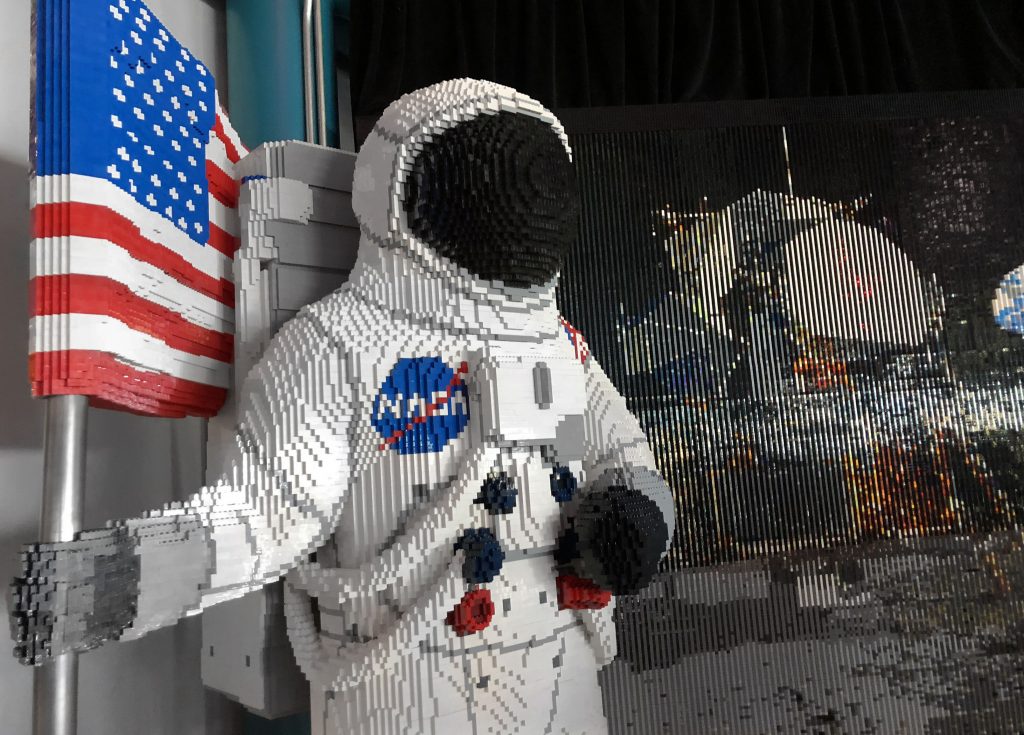 On July 20th, 1969 the United States did something that was deemed impossible. They put a man on the moon. 50 years ago this week, the Apollo 11 team took "one small step for man, one giant leap for mankind" as they put their feet down on something other than Earth.
To celebrate, Legoland Florida has revealed an all new astronaut figure, along with a moon landing inspired mural, that will be on display at Kennedy Space Center, the place where it all took off.
The model will be displayed at the Kennedy Space Center Visitor Complex for a year before moving to its permanent home at LEGOLAND Florida Resort where guests will be encouraged to take pictures with the replica moon lander. Until then, guests can also experience the power of Nasa with their version of Kennedy Space Center in Miniland USA.
Facts about the model include:
One model designer spent 143 hours designing the astronaut model
Five model builders spent a combined 450 hours building the astronaut model
Approximately 65,600 LEGO bricks were used to construct the astronaut model
Facts about the LEGO mosaic background:
One model designer spent 58 hours designing the mosaic
Six model builders spent a combined 480 hours building the mosaic
Approximately 44,500 LEGO bricks and 23 different colors were used to complete the mosaic
While a plastic brick can't begin to measure the bravery, and the fortitude that it took to break the atmosphere, and land on a completely new landscape, it is a great way to show case the bravery and the accomplishments of this country to a new generation.
Stay tuned for more and be sure to get social with us on Facebook, Twitter, and Instagram @BehindThrills for the latest updates!
For our latest theme park videos please be sure to subscribe to us on YouTube!
For more information about Legoland Florida visit the official website.