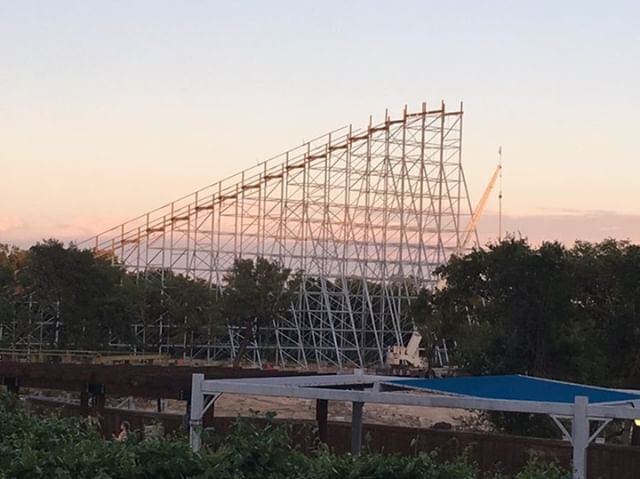 Well, we've been guessing what the new SeaWorld San Antonio 2020 project could be, and if it was even happening. (In case you can't tell kids, that's sarcasm). After all, it's possible that SeaWorld San Antonio was just building the world's first Texas sized hot dog stand. Well, actually today we got our first tease of what exactly is coming, and it looks like it's coming at a time when the new project is reaching it's highest point.
We're going deep in 2020! Become a Pass Member today to be among the first to learn about and enjoy our newest thrills! Stay tuned and get your #SeaWorldSanAntonio Pass at https://t.co/9MgMa3DdYY pic.twitter.com/6vMG8Zcii5

— SeaWorld San Antonio (@SeaWorldTexas) July 11, 2019
Okay, so it's a new wooden coaster, obviously. We've gotten the first teaser, which is having the park "go deep". Add in the sonar and the lights, and it pretty much matches up to the one name that we are pretty much sure is going to stick. Abyss.
It matches up. The Sonar of a deep diving vessel, and the flickering lights of bioluminescent creatures like an Angler fish popping in and out of the dark.
While it's not a hard confirmation, new merchandise in the park also feels like a bit of a tease of things to come. A glowing angler fish, in the deep dark Abyss? Maybe it's just coincidence.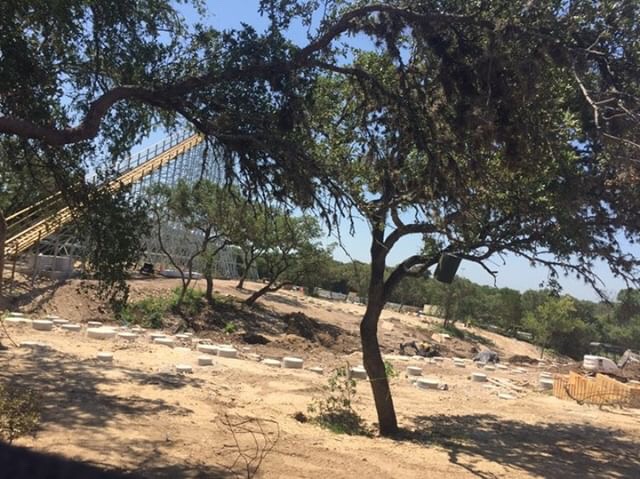 Meanwhile, the coaster is definitely moving ahead, with a major part of the lift hill completed, and the footers still waiting for steel. While it's definitely too early in the season to announce the new coaster, my guess is that we will see a full reveal in August. With it just over a month away, it feels like National Roller Coaster Day might be a great day for some big announcements, including the new wooden coaster at SeaWorld San Antonio. What do you think?
We're sure to get some more teases before the big reveal, so stay tuned!
Stay tuned for more SeaWorld park updates, and be sure to get social with us on Facebook and follow along with us on Twitter @BehindThrills for the latest updates!
For our latest theme park videos please be sure to subscribe to us on YouTube!
For more information about SeaWorld San Antonio, visit the official website by clicking here!