Dark Harbor at the Queen Mary in Long Beach, California is one of our favorite haunted attractions of all time. The amount of Fear, terror and story that is put into the event is always astonishing and makes for one of the best haunted attractions, year after year. Now it's creeping east, and you're all in trouble.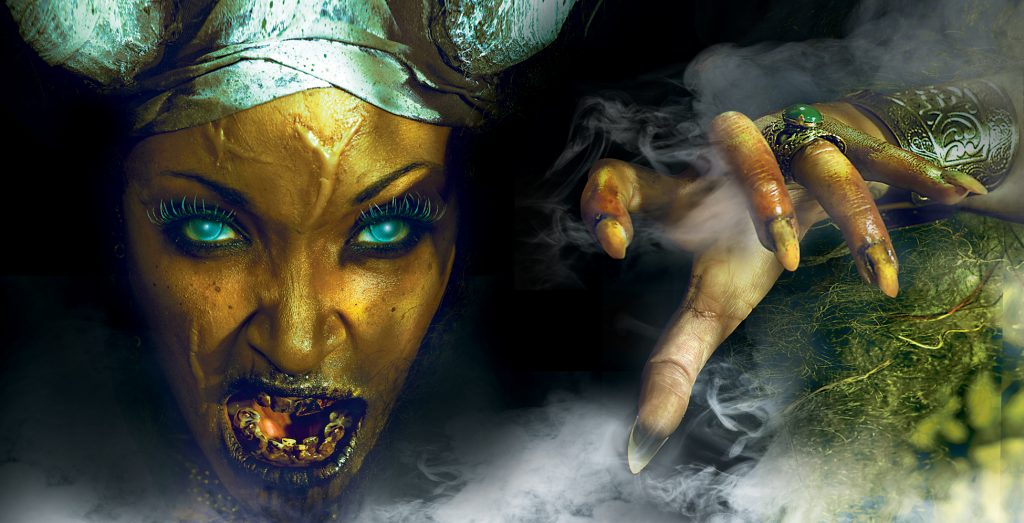 Voodoo, Piracy, murder, serial killers and <gasp> snowbirds have all made Florida one of the darkest places on the planet. We have a rich history of death, dismemberment and terror. And now, the creative team behind the west coast horror icon, is bringing it all to the East coast with Dark Horizon: Point of No Return.
"Dark Horizon's haunted houses and main characters are based on Florida's darker history and local lore, highlighting infamous tales of piracy, vodou and murder," adds Charity Hill, EPIC Entertainment Group Managing Partner and Dark Horizon Co-Producer. "Dark Horizon will bring to life the stories of some of the more infamous figures in Florida's history – Bloody Ed Watson, Mambo Cecile, and Captain Killigrew."

For 16 nights, the terror of Dark Horizons will bring three haunted mazes, two massive stages, and four themed bars. Add into that the hundreds of monsters, different acts and fun and you've got the makings for a fun, yet terrifying night.
"Much like its predecessor on the West Coast, Dark Horizon will deliver death-defying entertainment, blood-curdling haunted houses, immersive bars, and festive fare," commented Steve Sheldon, EPIC Entertainment Group Managing Partner and Dark Horizon Co-Producer.
And to kick off the fears, Dark Horizon is offering a killer special on General Admission Tickets for seventy-two hours only. Starting today at 6:00am EST through Thursday, July 26 at 6:00am EST, thrill-seekers and Halloween enthusiasts can purchase general admission tickets to Dark Horizon for 50% off select nights with promo code DARK50 to the inaugural event.
Go to DarkHorizonOrlando.com for more ticket details. Dark Horizons will take place from October 4th until November 2nd on select nights.
But that's not all, not just yet. More details will be revealed at our favorite horror convention (and the true Dark Side of Comic Con), Midsummer Scream! A huge panel will run down all the details at Midsummer Scream on Sunday, August 4th.
Stay tuned for more gory goodness, and be sure to get social with us on Facebook and follow along with us on Twitter @BehindThrills for the latest updates!
For our latest theme park videos please be sure to subscribe to us on YouTube!
For more information about Dark Horizon, including tickets, visit the official website by clicking here!