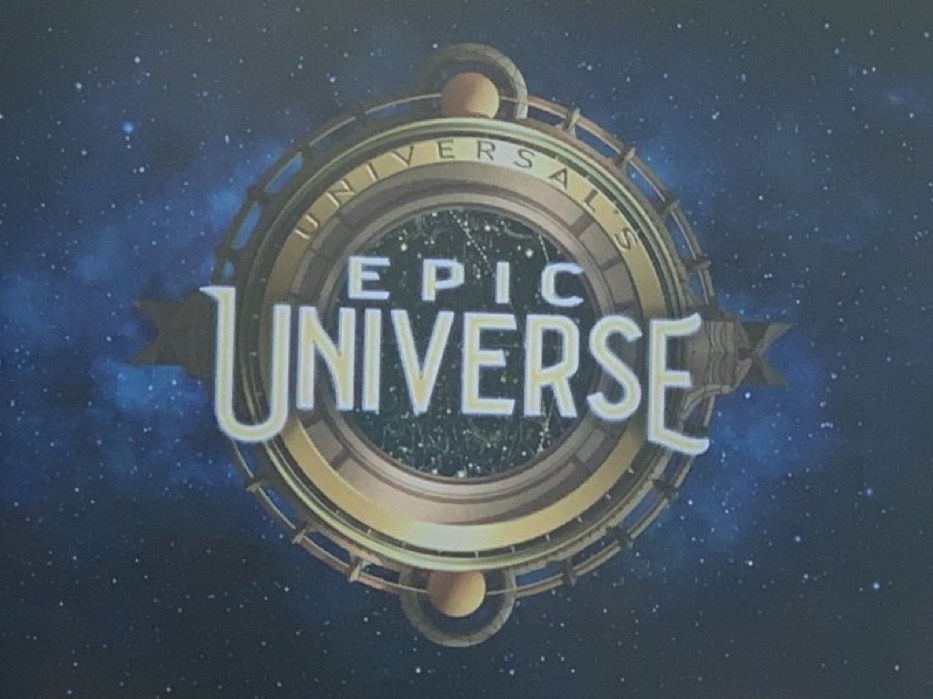 Universal changed the theme park game in 2010 with the Wizarding World of Harry Potter, redefining what it could mean to build a world within a theme park. In 2014 they did it again with Diagon Alley, not only creating a world, but hiding it from plain sight and immersing guests into fantastic new realms, while connecting them from park to park.
Now Universal is doing it again, and it's going to be EPIC. Epic Universe will be the fourth gate in the Universal Orlando portfolio.
On Thursday, Universal announced their plans for the future, with a brand new resort. What's so different about this? While most parks announce resorts in different parts of the country, Universal Orlando is opening theirs right down the street. 12 minutes to be exact. And that's as of right now. The worlds are going to be unlike anything we've ever seen before, and will take guests into realms they never thought possible.
"Universal's Epic Universe will be the biggest and best Universal Park ever" said Universal's Tom Williams.
The new resort will include restaurants, hotels and will be responsible for creating more than 14,000 jobs with a base salary of $15 dollars an hour.
There is a push for the new train line that is coming through South Florida to Orlando to make a stop at the new Epic Universe as well, connecting more and more residents in the southern part of the state to the resort than ever before.
While there aren't many details as of right now, that will change as we get closer to the opening date, and throughout the next several months and years. No timeline was also given, nor any cost…though "hundreds of millions" was said by the Orlando Mayor.
What we did get to see was some Epic Concept art.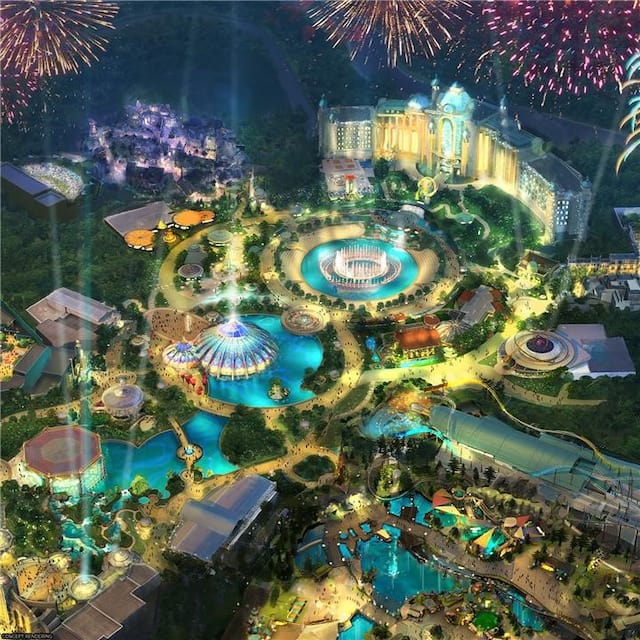 No lands, attractions or themes were announced but Tom Williams said that a "Universe is bigger than a world". The same marriage of all technology will be used.
"Our new park represents the single-largest investment Comcast NBCUniversal has made in its theme park business and in Florida overall," said Brian L. Roberts, Chairman and Chief Executive Officer of Comcast Corporation. "It reflects the tremendous excitement we have for the future of our theme park business and for our entire company's future in Florida."
The new theme park will also feature an entertainment center, hotels, shops, restaurants and more. It will be located within a larger 750-acre site that nearly doubles Universal's total available acreage in Central Florida. Universal's Epic Universe is just a few miles from the existing resort in Southwest Orange County. Specifically, it will be south of Sand Lake Road and east of Universal Boulevard.
"Our vision for Epic Universe is historic," said Tom Williams, Chairman and Chief Executive Officer for Universal Parks & Resorts. "It will build on everything we have done and become the most immersive and innovative theme park we have ever created. It is an investment in our business, our industry, our team members and our community."
The new park was announced Thursday in an event attended by Florida Governor Ron DeSantis, Orange County Mayor Jerry Demings, Tom Williams and Brian Roberts.
"We look forward to the new level of entertainment and innovation Universal's Epic Universe will bring to one of our state's most important industries," said Governor DeSantis. "We look forward to Universal's continued contribution to our state's economic growth and development. And we are especially grateful for Universal's partnership in improving Shingle Creek, which plays a critical role in serving the Everglades."
"The investment Universal is making in our community and the benefit all of us will see is substantial," said Mayor Demings. "This will benefit nearly every segment of our economy – from tourism to high-tech."
Mayor Demings also spotlighted Universal's role in the Kirkman Road extension. This is a 50/50 public-private partnership in which Universal is investing $160 million to extend Kirkman into the area where the new park will be located.
"The Kirkman extension will improve transportation through a busy and growing portion of our county and open up the entire area for additional development – including an important expansion of our Convention Center," he said.
During the announcement, Governor DeSantis, Mayor Demings and Tom Williams released information about Universal's economic contribution to the state and local economy.
Stay tuned for more from Universal, and be sure to get social with us on Facebook and follow along with us on Twitter @BehindThrills for the latest updates!
For our latest theme park videos please be sure to subscribe to us on YouTube!
For more information about Universal Orlando,including tickets, visit the official website by clicking here!