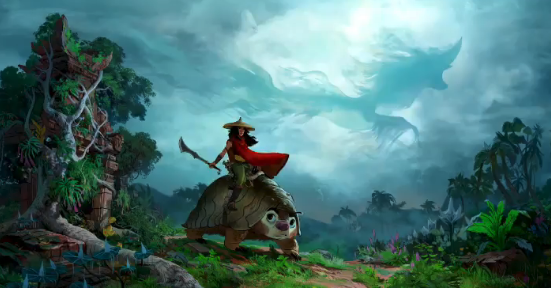 Crazy Rich Asians screenwriter Adele Lim was brought up in Southeast Asia, and loved Disney and Hong Kong Action movies. That was the inspiration for her new script, Raya and the Last Dragon. The new film will be directed by first time directors Paul Briggs and Dean Wellins. Disney Animation traveled all over Asia looking for inspiration with the culture and beauty of the land. What the they came up with is an original story about a new land, Asian in inspiration, that was created by dragons.
There are five lands in the world of Kumundra, but Kumundra has been overtaken by a dark and sinister force. Kaya is a young warrior who believes that the only hope of saving the world is to find a dragon. Kaya will be voiced by Cassie Steele who will find Sisu voiced by Awkwafina.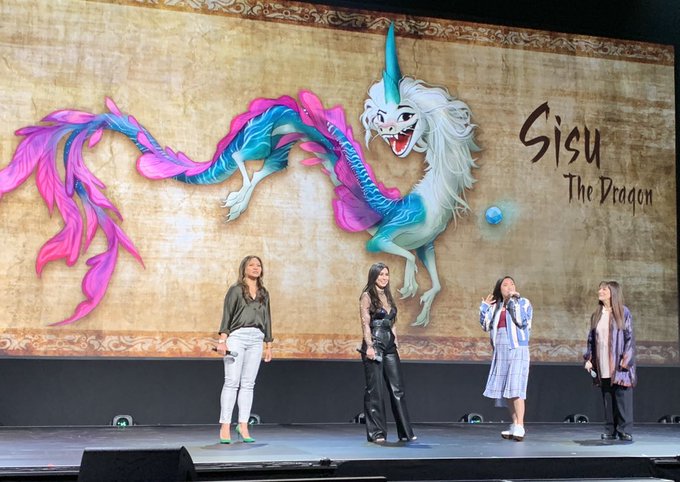 Sisu looks nothing like traditional dragons, and is very colorful, with a big horn, blue and pink tail and Awkwafina's distinct facial features. The design of the dragon is inspired by the water spirits of Southeast Asia. Sisu does look very similar to the water spirit in Spirited Away from Studio Ghibli.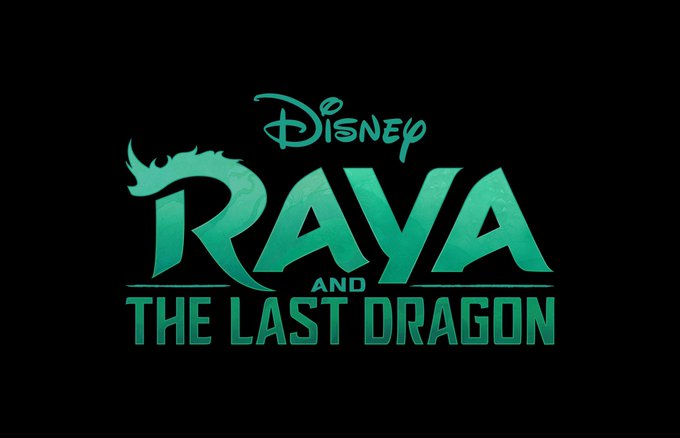 The world that was created is very lush. The footage shown included a young boys voice providing narration as the warrior walks up an ancient staircase and into a tunnel of ancient carvings. The footage was almost photorealistic and provides a gorgeous backdrop for what sounds like a fun story.
Raya and the Last Dragon will hit theaters on November 26th, 2020.
Stay tuned for more from Disney, and be sure to get social with us on Facebook and follow along with us on Twitter @BehindThrills for the latest updates!
For our latest theme park videos please be sure to subscribe to us on YouTube!