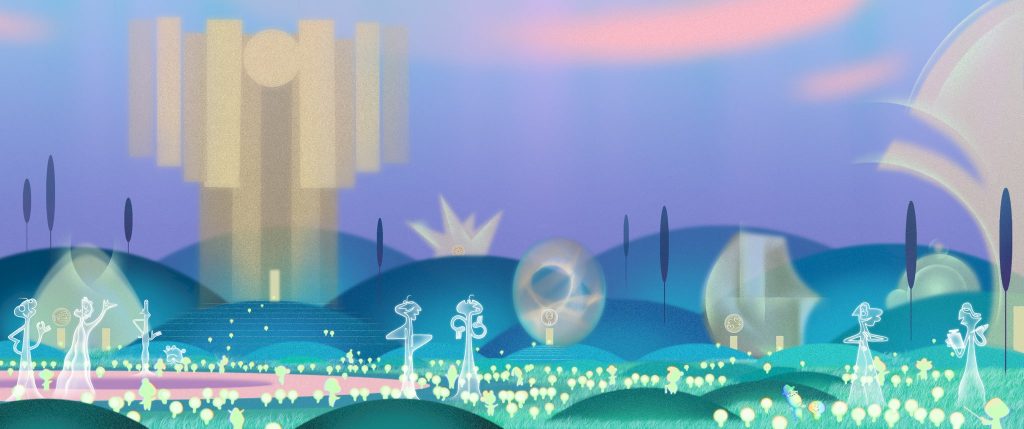 When Pixar takes on a touchy subject, they do it in a cool way. 2020 will see two original Pixar films, Onward in March, and Soul. Today at the D23 presentation we got the first look at Soul, which is about…your soul. Now it doesn't get religious, but the film takes the concept of what makes you who you are, and your soul and makes one of the most unique and abstract sounding films the studio has done.
Here's the official synopsis
Ever wonder where your passion, your dreams and your interests come from? What is it that makes you… YOU? In 2020, Pixar Animation Studios takes you on a journey from the streets of New York City to the cosmic realms to discover the answers to life's most important questions.
The film is from UP and Inside Director Pete Docter, and will use the Jazz of Jon Batiste and Oscar-winning composers Trent Reznor and Atticus Ross (The Social Network) who will be scoring the film. That's enough to make for one curious movie.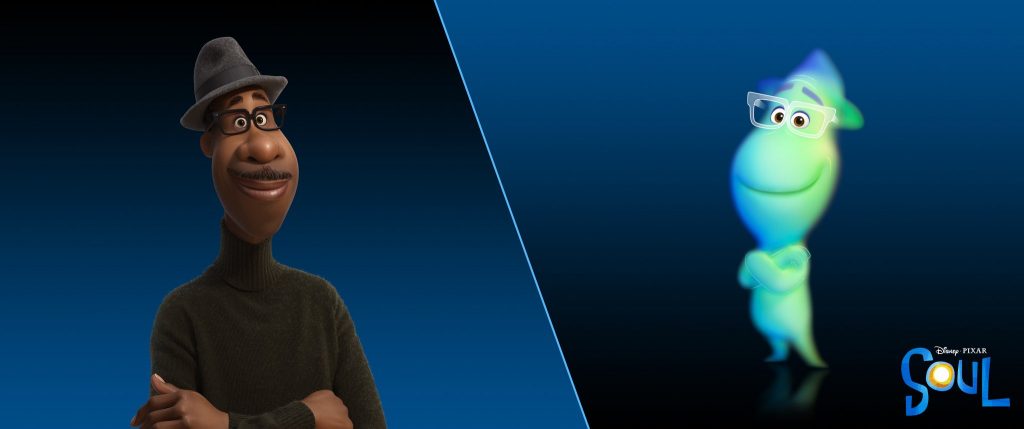 The footage that we saw shows us our main character, Joe Gardner played by Jamie Fox. Joe is a middle school band teacher who's big dream has been to become a Jazz musician. Joe is determined to get the gig of his dreams, playing at a huge Jazz club. "Nothing is going to stop me", is proclaimed, as Joe gets his dream gig, then almost gets hit by a car before falling down a manhole.
Now have you ever wondered why babies seem to already have a personality? That's because, according to Docter, you have already learned it at the "You Seminar — a school-style workshop in which each soul is given their passion and dreams. Once they are ready, the soul graduates onto a person."
It's here where Joe wakes up as a blue soul, as he has to attend another class of the You Seminar.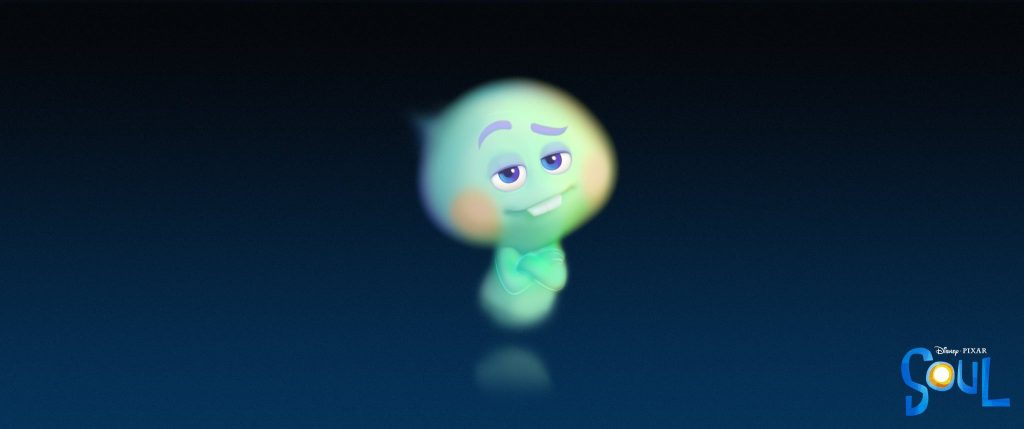 Joe meets 22, another soul who is new, green, with big buck teeth, and voiced by Tina Fey. The number comes at the end of a billion other numbers, and is her name because she doesn't have a body yet. Phylicia Rashad plays Joes mother, and Questlove from the Roots plays Curly who is…what else…a drummer.
The movie will take us from the streets of New York and into the cosmic realm, which is pretty heavy subject matter for a Pixar movie. But then again, we are talking about the same director who brought us our emotions in Inside Out, and handled getting old and death in teary-eyed but beautiful wordless fashion in UP.
Soul finds it's way to theaters on June 19th 2020.
Stay tuned for more from Disney, and be sure to get social with us on Facebook and follow along with us on Twitter @BehindThrills for the latest updates!
For our latest theme park videos please be sure to subscribe to us on YouTube!