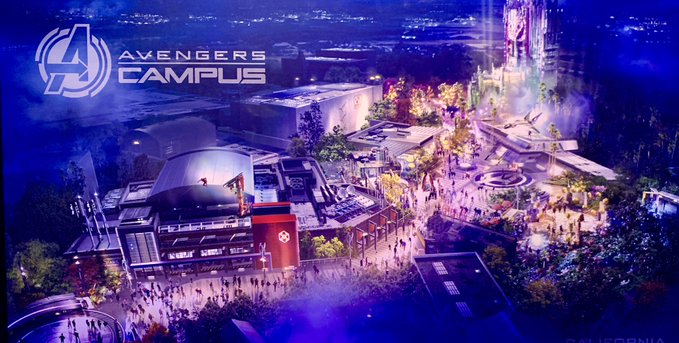 The D23 Expo isn't officially underway, and we already have our first batch of big announcements. Disney Parks President Bob Chapek addressed the media during a presentation at the Expo media preview with more than just a little bit of welcoming words. He rolled back some details on major additions and one new one that wasn't even on the radar.
For Disney California Adventure, and Disneyland Paris the "Marvel Lands" will be called Avengers Campus. New concept art showcases the entire scope of the land, while the name shows the direction. Avengers Campus indicates that we are going to see the Avengers in action, and also at home and training. The new Campus locations will start a global story that connects from Hong Kong, Paris and California, where Avengers will be recruiting the whole way. We'll hear even more details on Sunday when the Parks and Resorts Panel hits full steam.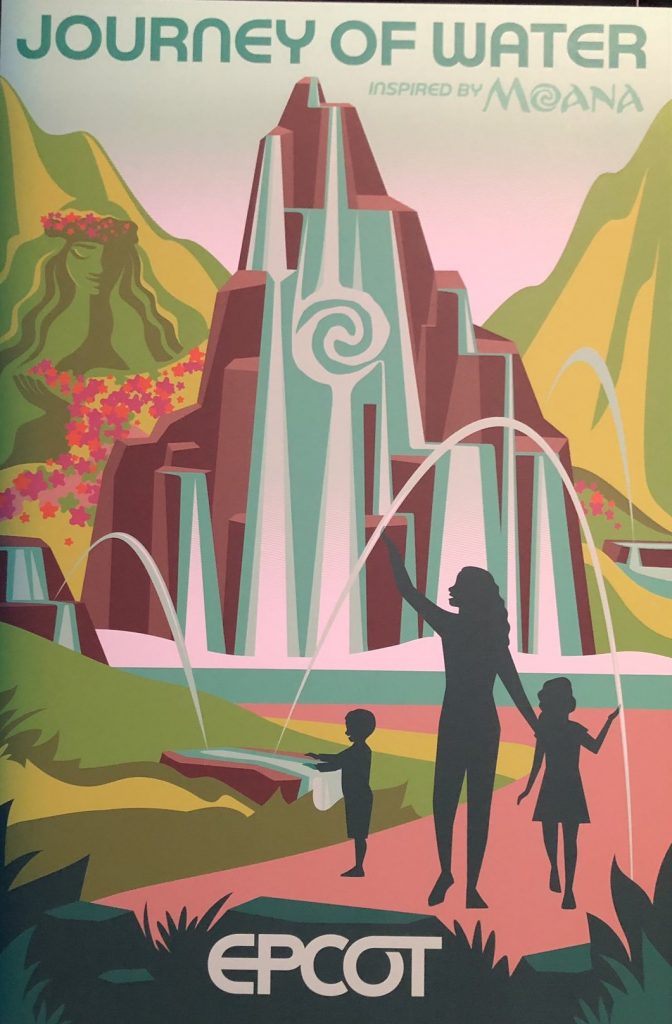 Completely out of left field came the announcement of Journey of Water featuring Moana at Epcot. It will be an all new attraction, and will feature characters from the hit film.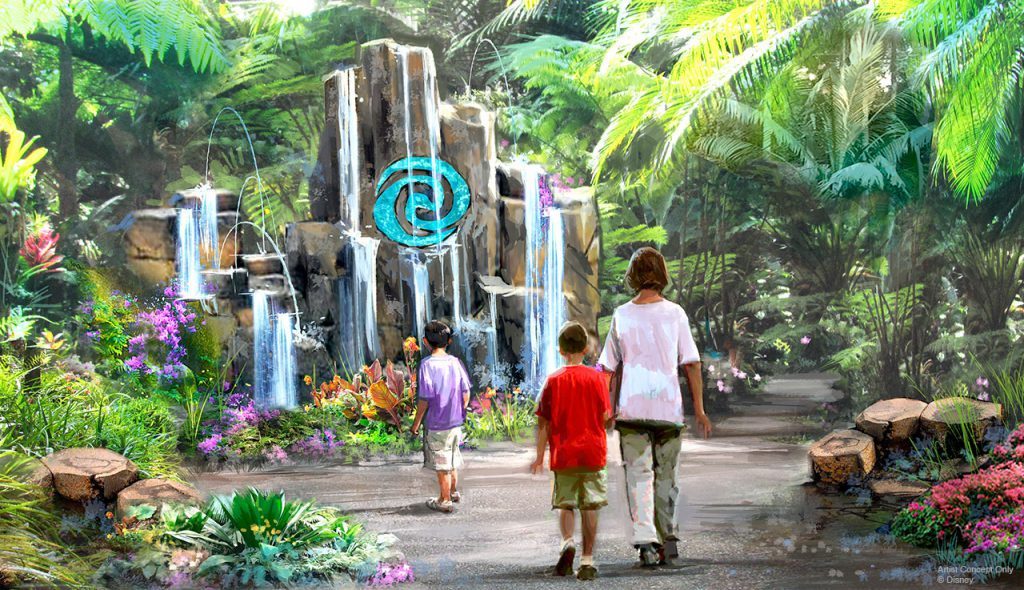 Guests will interact with "magical living water". This has a very Epcot feel to it, and reminds me of the early days of Epcot when things like "dancing fountains" could only be found at the park.
A massive new model of what Epcot will look like was also displayed at the Expo, and even more…that display will be coming to Epcot at a new experience center in the Odyssey Events Pavilion, called Walt Disney Imagineering presents the Epcot Experience. The new experience will discover engaging and interactive exhibits that allow you to step inside the relentless innovation, energy and excitement and see some never-before-revealed details driving the future of Epcot this October.
And finally, the Star Wars Hotel finally has a name..and a designation. Guests won't stay inside a hotel, but will take flight on the Halcyon. That's the name of the ship where you will not go on vacation, but go on an adventure. The official name will be Star Wars: Galactic Starcruiser. That's a mouthful of a name, but kind of fits everything.
This is just the beginning of a huge weekend. We will see DOZENS of new announcements later this weekend, so stay tuned!
Want to see even more D23? Head over to the official D23 Website to see more information. Tickets to the expo are completely SOLD OUT.
Stay tuned for more from Disney, and be sure to get social with us on Facebook and follow along with us on Twitter @BehindThrills for the latest updates!
For our latest theme park videos please be sure to subscribe to us on YouTube!