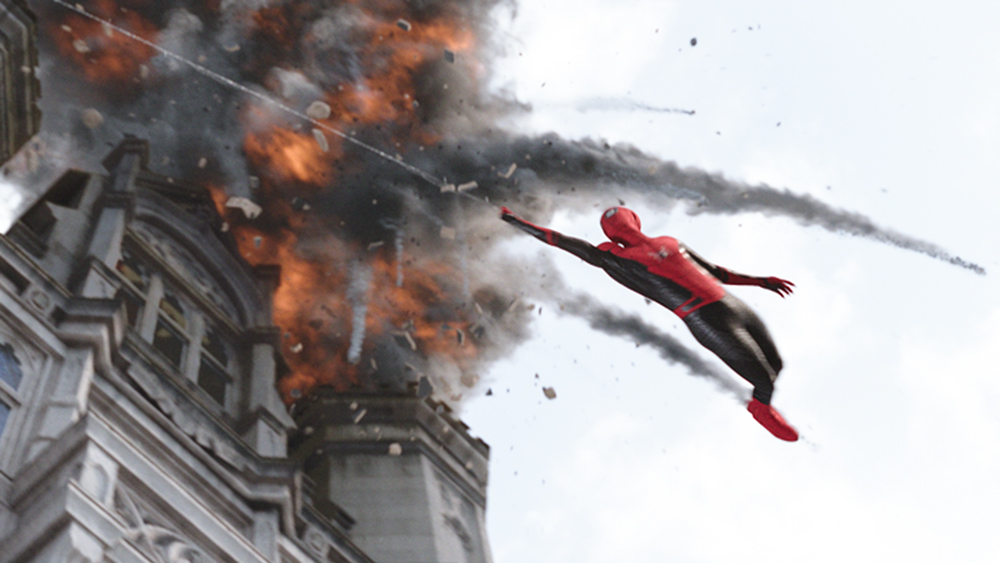 Well that was fun while it lasted. According to Deadline, Sony and Marvel have decided to part ways on the Spider-Man films. While the films will go on, at least with Tom Holland as Spider-Man for two more films, they will not be part of the Marvel Cinematic Universe, and will not have Kevin Feige producing. The dispute basically sees Sony wanting to stick with the current money situation, and giving Disney what they get now, which is about 5%. Disney wants to split the production costs down the middle, and instead take more money. Understandable on both counts.
i09 reports that the stalemate hasn't happened, and instead the two companies are still negotiating. And it's not about money, but about producing credits for Kevin Feige. The piece goes on to say that Feige has produced other Spider-verse films without a credit.
So what is it? It's probably something in the middle, and we're likely going to see things hashed out.
So is Spidey leaving or staying in the MCU? Let's be honest about it…If money is the issue, Sony needs to go ahead and just loose the pocketbook on it. This is the third iteration of Spider-Man at the studio, and though the Sam Raimi directed Spider-Man films did well, they ended on a sour note with Spider-Man 3. Then the character was severely mis-handled with the Amazing Spider-Man films, which lasted only two films before the plug was pulled. While Venom was okay, it didn't blaze the box office anywhere near as big as Spidey did, though enough to get a sequel and a few other spin-offs in the Spiderverse, including an Oscar-winning animated film…so there's that.
But Spider-Man, and Sony are on a high right now. It's easy to think that they'll do fine without Marvel, and maybe they will…but just remember, this is the third iteration of the webslinger.
Update
Sony released a statement on Twitter about the ruckus:
"Much of today's news about Spider-Man has mischaracterized recent discussions about Kevin Feige's involvement in the franchise. We are disappointed, but respect Disney's decision not to have him continue as a lead producer of our next live-action Spider-Man film.
We hope this might change in the future, but understand that the many new responsibilities that Disney has given him — including all their newly added Marvel properties — do not allow time for him to work on IP they do not own. Kevin is terrific and we are grateful for his help and guidance and appreciate the path he has helped put us on, which we will continue."
Okay, so it sounds like Sony is standing it's ground against Disney. This whole thing could have been intentionally leaked by Disney to make Sony seem like the bad guys. However, giving up half of your profits is kind of a crazy idea. If negotiations are still going on, it looks like Sony has no intention of changing their mind.
Stay tuned for more, and be sure to get social with us on Facebook and follow along with us on Twitter @BehindThrills for the latest updates!
For our latest theme park videos please be sure to subscribe to us on YouTube!