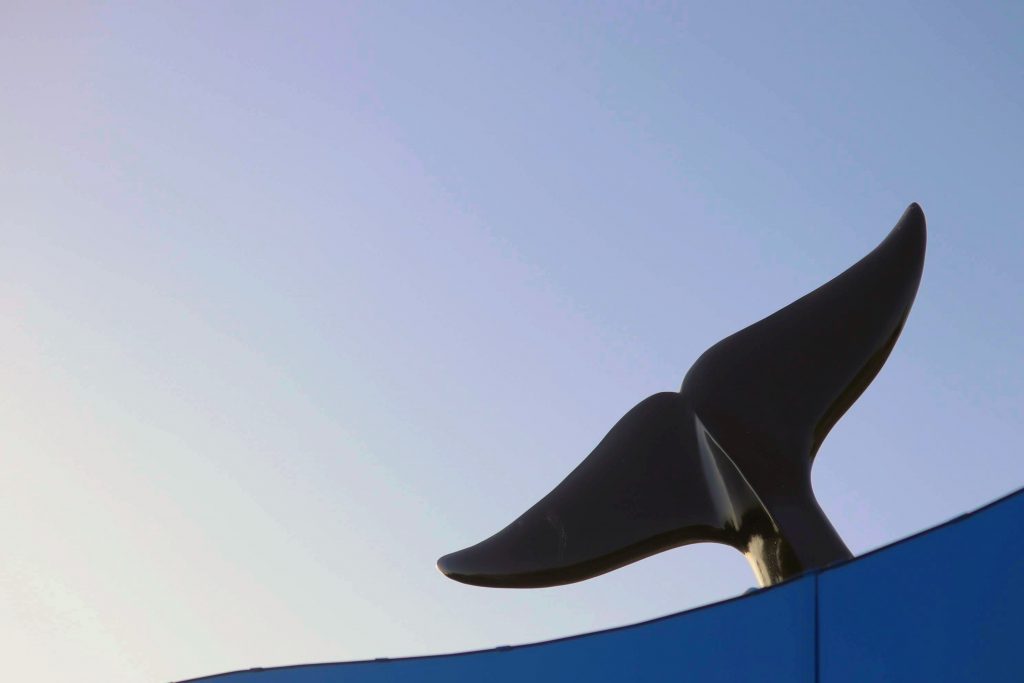 When you hear 'SeaWorld,' what do you think of? Killer whales breaching, soaking you with freezing-cold saltwater? That fishy smell emanating from the Penguin Encounter? Perhaps, you remember the amazing view from the top of Mako, Steel Eel, or Electric Eel. SeaWorld is a one-of-a-kind theme park company that offers distinct experiences, including animal exhibits, thrill rides, and educational presentations.
The first SeaWorld park opened in 1964 with a mix of family attractions and animal exhibits. Back then, park guests could watch dolphin shows, relax in a Hawaiian-themed village, or even take a 35 mph hydrofoil ride across Mission Bay. More than 55 years later, SeaWorld has expanded to three locations across the country, rescued over 35,000 animals, and inspired millions of people to care about and protect our oceans.
Although the SeaWorld of today is very different from when it opened up 55 years ago, there's one thing that hasn't changed – its focus on animals. In recent years, however, SeaWorld has been more focused on adding high-thrill attractions than expanding its collection of animal exhibits. Although this strategy has played off in the short-term, the company should not forget its zoological roots.
During the first few decades of SeaWorld's history, the parks focused on animal attractions with a few family-oriented rides. The 'foundational' animal exhibits that define SeaWorld were added, like the Penguin Encounter, Shark Encounter, Sea Lion Exhibit, and, of course, Shamu Stadium. The park added a few family rides, too. At the San Diego park, the Bayside Skyride took park guests across Mission Bay, and the SkyTower at the Orlando and San Diego parks took guests up into the air to experience a breathtaking view of the surrounding area. Although they had a few rides, SeaWorld's star attractions were the animals.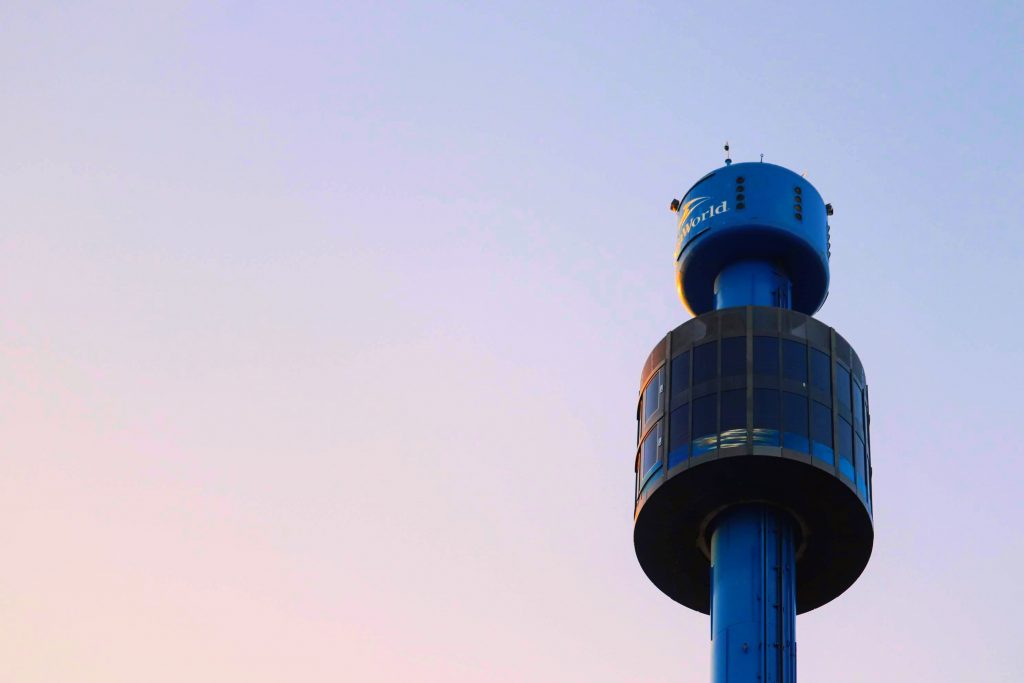 SeaWorld's focus dramatically changed when Anheuser Busch purchased the parks in 1989 for more than $1 billion. Busch admired the educational value of the SeaWorld, but also believed that adding more high-thrill experiences would appeal to the teenage members of the family and result in increased attendance. Anheuser Busch wanted to use thrill rides to create an immersive, educational experience, and rebranded the parks as "SeaWorld Adventure Parks."
SeaWorld's first attraction with a height requirement was Mission: Bermuda Triangle, a simulator ride that took guests through the uncharged tropical waters of the Bermuda Triangle in a submarine. Three years later, the rides would be re-themed to Arctic helicopter rides, and a huge animal exhibit was added after the simulator experience to make guests feel like they were physically in the Arctic.
Anheuser Busch built up SeaWorld not only as world-class zoological parks, but as top-tier theme parks by blending thrill rides with animal exhibits. Coasters such as The Great White and Journey to Atlantis combined adrenaline-pumping rides with innovative animal exhibits. The parks also found ways to better immerse people in the animal exhibits. For example, Shipwreck Rapids at SeaWorld San Diego contains a unique element where it appears as if the rafts float through a sea turtle exhibit.
At the time, theme park analysts wondered whether Anheuser Busch's transition to a hybrid theme park would turn off its core demographic – "the families who love Sea World for its quiet educational atmosphere." However, the new strategy drew even more families because animal exhibits drew younger members of the family, while older kids were drawn to the larger thrill rides.
In 2009, Anheuser Busch sold the SeaWorld and Busch Gardens parks to the Blackstone Group for $2.7 billion. Less than a year later, the parks had to deal with a PR nightmare – the death of a trainer, deteriorating attendance, company-wide layoffs, and three unexpected orca deaths. Blackstone had to 'reinvent' SeaWorld, and it did that by using animal exhibits and fun thrill rides to shift the parks' focus from an orca-centric model to a well-rounded theme park. SeaWorld San Diego added Manta, a multi-media launch coaster with a bat ray touch tank and aquarium, and SeaWorld Orlando added Antarctica: Empire of the Penguin, a trackless dark ride with one of, if not the best penguin exhibits in the world. In 2012, SeaWorld San Diego reported its highest attendance ever – 4.56 million, and the chain reported its highest recorded attendance at 24.4 million.
When everything seemed to be going well, SeaWorld was about to meet its biggest challenge yet. The Blackfish film aired in 2013, which criticized SeaWorld's treatment of killer whales, arguing that a lifetime of captivity drove the orca Tilikum to kill his trainer. The new, publicly-traded SeaWorld was caught in a whirlwind of controversy. Artists canceled their performances, companies cut their partnerships, CEOs resigned, and public sentiment seemed to change in favor of the activists.
From 2013 through 2017, it seemed as if the company couldn't shake off the negative publicity generated by the film. Attendance at the San Diego park tanked from 4.6 million in 2013 to 3.1 million in 2017. The parks tried to change their image by undergoing large-scale expansions of their orca facilities, but activist pressure combined with legislation in California forced the company to end its killer whale breeding program and commit to ending its theatrical orca shows. No matter what the parks added, it seemed like nothing could prevent "the Blackfish effect."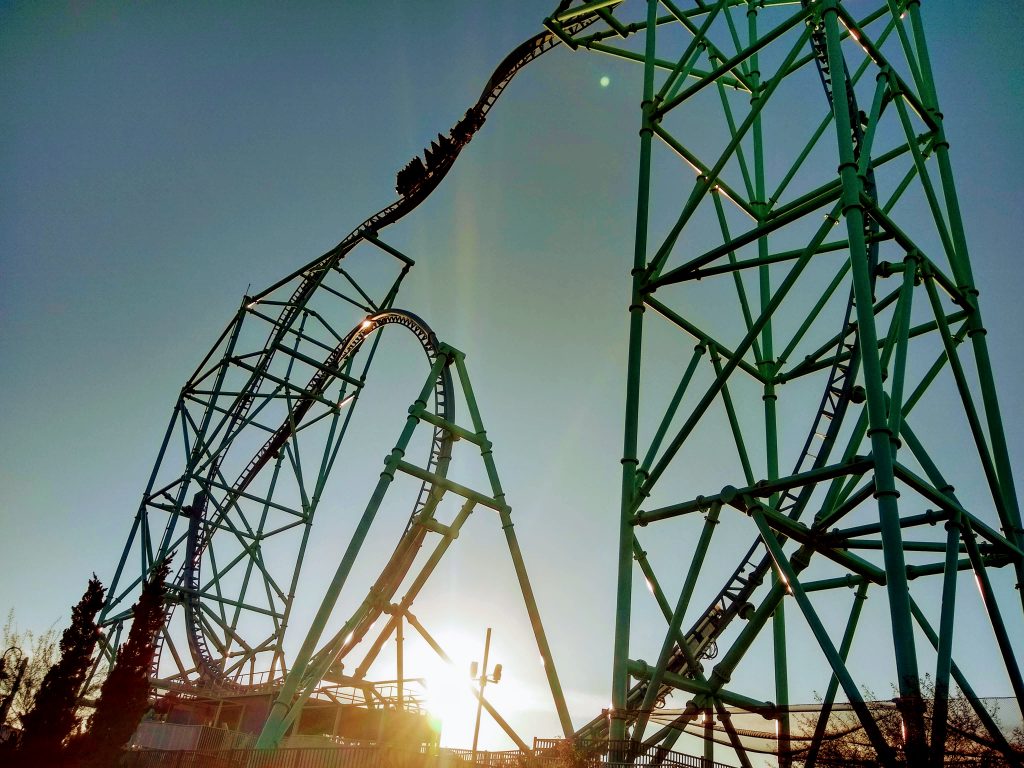 While everyone was bracing for another hard year in 2018, a glimpse of hope for the company finally arrived. Attendance increased 8% across all the company's parks, with SeaWorld San Diego experiencing a 22% increase from 3.1 million to 3.7 million. Analysts credit "a surge in thrill rides, more affordable pricing, aggressive cost-cutting and fading memories [of Blackfish]" for the increase. To capitalize on their newfound momentum, SeaWorld interim CEO John Reilly implemented a new strategy of adding a significant attraction to every park in the chain, every year.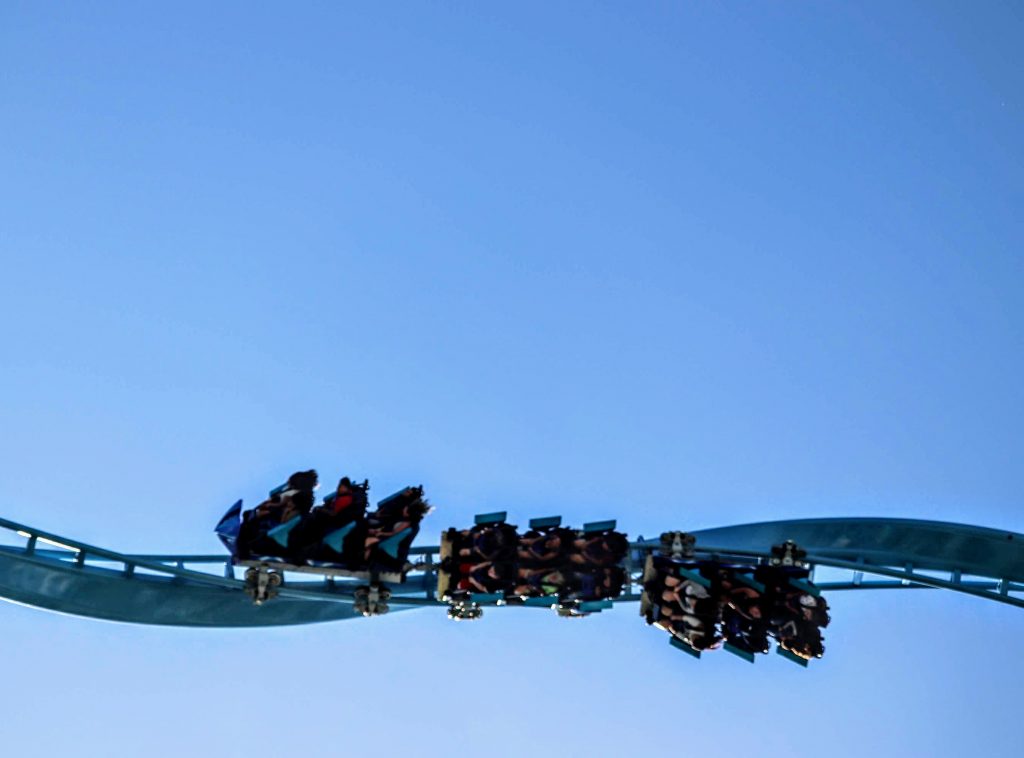 It's clear that SeaWorld is embracing a strategy of adding thrill rides, and it seems to be working for the time being. 2020 is gearing up to be one of the company's biggest years in a long time with a major coaster at each of the company's major parks. However, as SeaWorld looks to the future, it cannot abandon its animal focus.
The effect of losing major animal exhibits has already been seen in recent years, particularly during SeaWorld San Diego's transition from One Ocean to Orca Encounter in 2017. In order to demolish the existing stage set, the amphitheater had to be closed for a few months. Even though the new presentation was open by the summertime, attendance at the park "deteriorated." Overall, 2017 attendance at SeaWorld San Diego decreased by 14%, the biggest decrease out of any North American theme park. This shows that SeaWorld cannot move away from its animal focus without suffering severe attendance losses since a large portion of its visitors come to see its expansive animal collection, not just its thrill rides.
SeaWorld prides itself on its differentiation, which means that it offers experiences that are different from its competition. SeaWorld parks compete with Disney, Universal, Knott's Berry Farm, and Six Flags Fiesta Texas, but no other park can match the quality of animal exhibits and live animal shows that SeaWorld has. If roller coasters took the place of animal exhibits and shows, SeaWorld would lose what separates it from the competition. Furthermore, SeaWorld's higher ticket prices may not be justifiable to consumers when Six Flags and Cedar Fair parks charge significantly less for admission. Furthermore, many Six Flags and Cedar Fair parks have many more high-thrill attractions than SeaWorld. For example, SeaWorld San Antonio only has five roller coasters, while the adjacent Six Flags Fiesta Texas has double that. SeaWorld's current business model requires both thrill rides and animal exhibits.
While taking a break from building large-scale animal exhibits isn't a bad business strategy for the time being, removing SeaWorld's animal focus would have serious impacts on its core demographic. According to the company's own research, families comprise 54% of park attendees. Many families visit SeaWorld for the educational aspect of the parks, and if animal exhibits are torn down to make way for large thrill rides, those families will choose to visit other zoos and aquariums. Families look for a mix of attractions – teens look for thrill rides while kids and parents are drawn to less thrilling rides, animal exhibits, and shows.
So, then, which attractions should SeaWorld add in the future? In addition to adding thrill rides, SeaWorld's strategy should focus on revitalizing older animal exhibits, creating new, high quality animal exhibits, and renovating current exhibits to combat animal activists' narrative.
Currently, there are a few aging animal exhibits that could be renovated and combined with a thrill ride to create a larger attraction. The penguin exhibits at SeaWorld San Diego and San Antonio come to mind, as they seem to be showing their age after many years. Also, older thrill rides like Journey to Atlantis and Wild Arctic can be renovated and re-purposed to create new, marketable attractions for a lower cost.
In addition to renovating older animal attractions, SeaWorld can create new exhibits with its current collection of animals. SeaWorld does a lot of research and conservation work with avian reproduction and breeding, yet those who visit the parks have no idea about all the work that's being done behind the scenes. Land-based exhibits like aviaries are cheaper and require less maintenance than aquariums. SeaWorld Orlando's 2020 coaster seems like it will be themed to a predatory Arctic bird, and a Peregrine Falcon exhibit to go along with the coaster would introduce park guests to a species that very few people will ever encounter in the wild.
Another animal opportunity that hasn't been fully capitalized on is the SeaWorld Rescue Center. Park guests have the ability to tour SeaWorld's rescue center during Inside Look, but the area is otherwise off-limits to guests. It would be great to have an exhibit similar to Busch Gardens Tampa's Animal Care Center where guests can observe live veterinary procedures. Having a location where park guests can observe SeaWorld's rescue team in action would give people a personal connection to SeaWorld's rescue mission.

As SeaWorld moves into the future, it should renovate its current animal exhibits to get ahead of animal activists' narrative. A great example involves SeaWorld's current cetacean exhibits. Even since the early 2000s, animal rights activists have criticized SeaWorld's "sterile" enclosures for their whales and dolphins, a claim that was central to the Blackfish narrative. Although the claim has no basis in veterinary medicine since the open ocean itself is not a stimulating environment, people are used to seeing zoological exhibits that look like a natural landscape. Very few people have an issue with the Wild Arctic Beluga exhibits due to the extensive underwater theming, but the older dolphin underwater viewing pools still lack significant theming. Even after all the Blackfish drama, the orca pools look the same now as they did in 2013. Although orcas are SeaWorld's biggest draw, they are also a major reason why some people choose not to go. Making the exhibits look more natural would go a long way in the minds of those who feel that tanks are plain and sterile.
Although the majority of attractions added to SeaWorld parks in the last few years have been thrill rides, the company has also added some great animal exhibits. Turtle Reef, which opened at SeaWorld San Antonio in 2019, has a newly-built turtle tank that showcases rescued sea turtles. In 2016, the San Antonio park opened Discovery Point, which features a highly themed dolphin exhibit. SeaWorld San Diego also opened a few interactive aquariums in 2017 that allow smaller guests go enter saltwater tanks filled with Japanese Spider Crabs and Giant Pacific Octopus. SeaWorld's recent animal attractions show that it is still capable of producing high-quality exhibits.
Still, SeaWorld parks are at their best when they merge high-energy rides with major animal attractions. In 2008, SeaWorld Orlando brought guests face to fin with several different varieties of stingrays and sharks while flying through the air on an amazing thrill machine with Manta. In 2008, guests could "Swim Next to the Sea" with Aquatica Orlando, with their major animal attraction, "Dolphin Plunge," and underwater viewing areas full of fish in the lazy river. These experiences still attract visitors who want to be closer to the animals, while experiencing a unique attraction. Then of course, there's Aquatica San Antonio, with hands down one of the most unique water slide attractions – Stingray Falls.
All of these attractions not only prove that SeaWorld can accomplish world class rides, but can meld them into unique animal experiences at the same time. It's not cheap, and it's not easy, but the connection that guests make from these attractions is one that really matters for the future. Both ours and of SeaWorld, which strangely goes hand in hand.
At the end of the day, why should we care about SeaWorld's future? Right now, the oceans are facing more challenges than ever before. Plastic pollution, prey shortages, and human interference are killing marine mammals across the globe, and SeaWorld remains one of, if not the top organizations with the expertise to rescue animals and give them a second chance at life. If people cannot come face-to-face with a dolphin, orca, or beluga whale, they won't care about what happens to those animals in the wild. Being able to do research on animals in human care aids in the conservation of endangered populations, from killer whales to coral reefs.
Over its 55-year history, SeaWorld has inspired millions of people to care about and protect our oceans. Hopefully, it will continue to do the same as it moves into the future.
In the end, we will conserve only what we love; we will love only what we understand and we will understand only what we are taught.

Baba Dioum