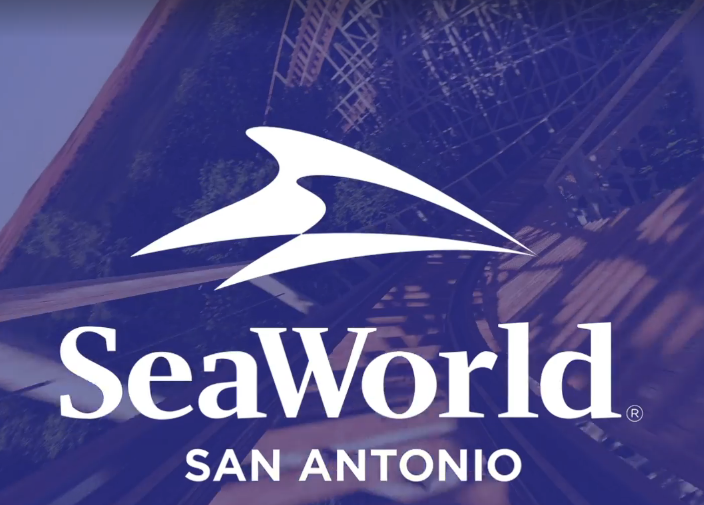 Every park in the SeaWorld chain is rumored to get a new coaster in 2020. Busch Gardens Williamsburg has already announced Pantheon, SeaWorld San Diego has released information about Mako, and Busch Gardens Tampa is getting a Rocky Mountain Coaster conversion of the legendary Gwazi. For the past few months, SeaWorld San Antonio has been telling guests that they're building a new hot dog stand…well now we know better!
SeaWorld San Antonio is getting a new wooden coaster for 2020…but not just any new wooden coaster. The park will be getting the tallest, fastest wooden coaster in Texas. Currently that record belongs to The Boardwalk Bullet, which has a top height of 96 feet, and a top speed of 56 mph. As far as wooden roller coasters go, that's not a Giant.
While we don't know all the details just yet, we do know that the manufacturer is Great Coasters International (due to multiple employees seeing crates with the company name), and that the likely name for the new coaster is The Abyss. Earlier this year, SeaWorld filed a copyright name for Abyss, and SeaWorld San Diego has already named their coaster Mako.
While that could have changed, it's pretty much the only name circulating right now.
As for when we could see final details, such as all the stats, and the coaster in motion…it could be any day now, but my gut tells me that the new regime wants to make a big statement. So instead of slowly rolling out all the details about each coaster, we're likely going to see SeaWorld follow the other theme park chains like Cedar Fair and Six Flags, and announce everything in one day. What day? Your guess is as good as mine, but last year, SeaWorld stole the show at IAAPA with reveals of all of their ride vehicles and trains, so why not make that a tradition? Admittedly that's a little late in the season, especially after all the other parks will have made their big announcements…but all eyes are on IAAPA, so it's as good a time as any. We'll see if that happens, of if the powers that be will want to get a jump on next year's annual pass sales.
Stay tuned for more SeaWorld park updates, and be sure to get social with us on Facebook and follow along with us on Twitter @BehindThrills for the latest updates!
For our latest theme park videos please be sure to subscribe to us on YouTube!
For more information about SeaWorld San Antonio, visit the official website by clicking here!